Cordless tools have come leaps and bounds in recent years, and the Milwaukee M18 Fuel-series of tools perfectly exemplifies the advantages modern technology brings to the job site.
The Milwaukee M18 Fuel ½" impact wrench packs a ton of features into a compact design, promising to offer the high-power necessary for tough jobs while offering the user a range of important ways to track and monitor the tool.
We will take an up-close and personal look at the top of the line Milwaukee 2863-20 M18 Fuel ½" High Torque Impact Wrench so you can see what sets it apart from the myriad of options on the market.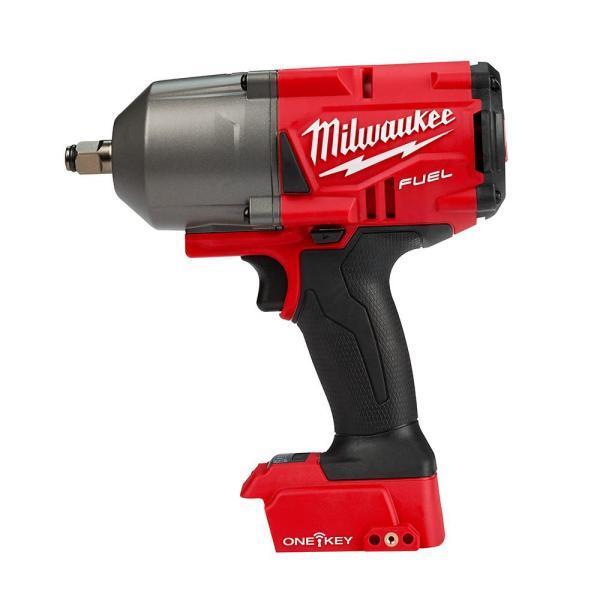 See Also:
Key Features of the Milwaukee 2863-20 M18 Fuel Impact Wrench
Cordless tools are an excellent option for areas with no access to electric or pneumatic power. The ability to use these tools anywhere has always been an advantage, but most cordless tools lack enough power to accomplish difficult tasks, like breaking loose rusted nuts and bolts.
See Also: Ingersoll Rand W7150-K2 20V Cordless Impact Wrench Review
Powerful, Handheld Torque
The M18 Fuel impact wrench won't let you down with its 1,000 ft/lbs of forwarding torque and 1,400 ft/lbs of reverse torque for getting those really-stuck-together parts disassembled quickly. To put it into perspective, most cordless impact wrenches on the market deliver around 250 ft/lbs of torque.
All that power comes from the PowerState™ brushless motor. Milwaukee says it provides industry-leading power while improving run-time by 25% over competitors. Brushless motors provide a better torque-to-weight ratio, longer service life, lower noise, and a reduction in fire hazards from ionized sparking common with brush and commutator motors.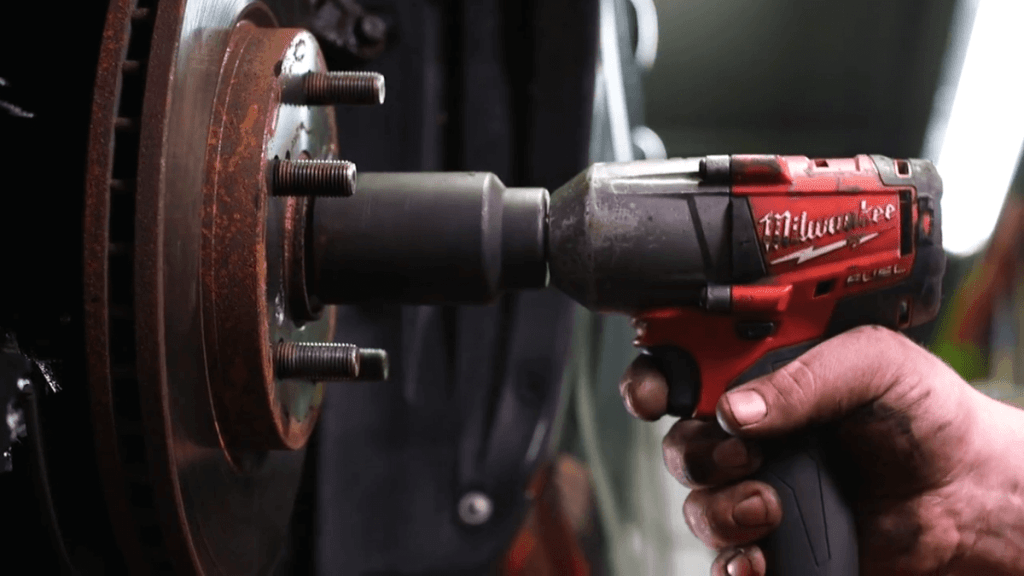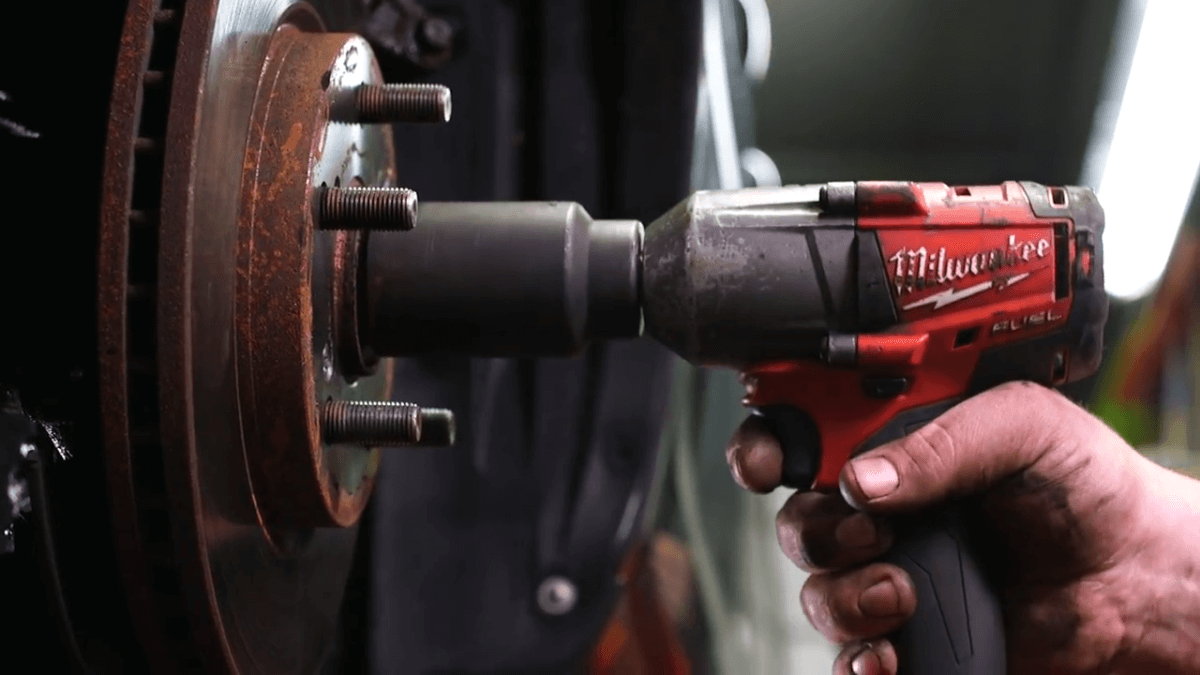 Compact Size for Accessibility
Milwaukee packaged all that power in one of the most compact ½" drive impact wrenches on the market. Measuring only 8.39″ in length, this tool can get into tight spaces few others are capable of. The feature is crucial when servicing equipment that doesn't offer the operator tons of room for bulky tools.
Typically, an impact wrench like this one would be quite heavy. However, Milwaukee was able to cut the weight down to about 7 lbs. That's at least one pound lighter than anything else in the same category.
Battery Power Matters
The most powerful motor in the game isn't going to make a difference if it doesn't have the battery to get the job done. When it comes to batteries, higher Ah translates into more torque.
Most ½" impact wrenches on the market use a battery rated between 2 and 4 Ah. However, Milwaukee went ahead and gave its model a 5 Ah battery to remove even the most crusty nuts a breeze.
With the Milwaukee 2863-20, two batteries provide enough juice to remove lug nuts all day. Meanwhile, battery prices range from $70 for the No products found. to $150 for the high-output model.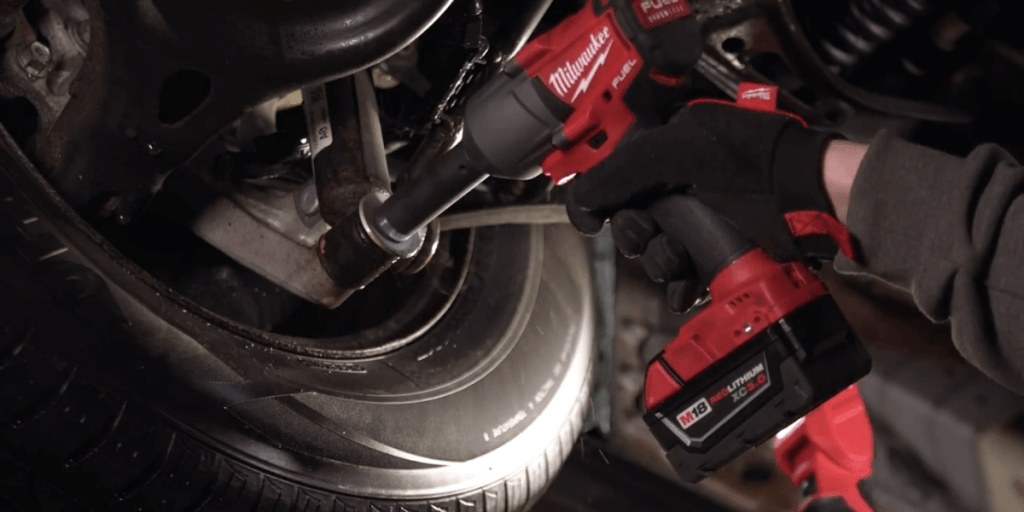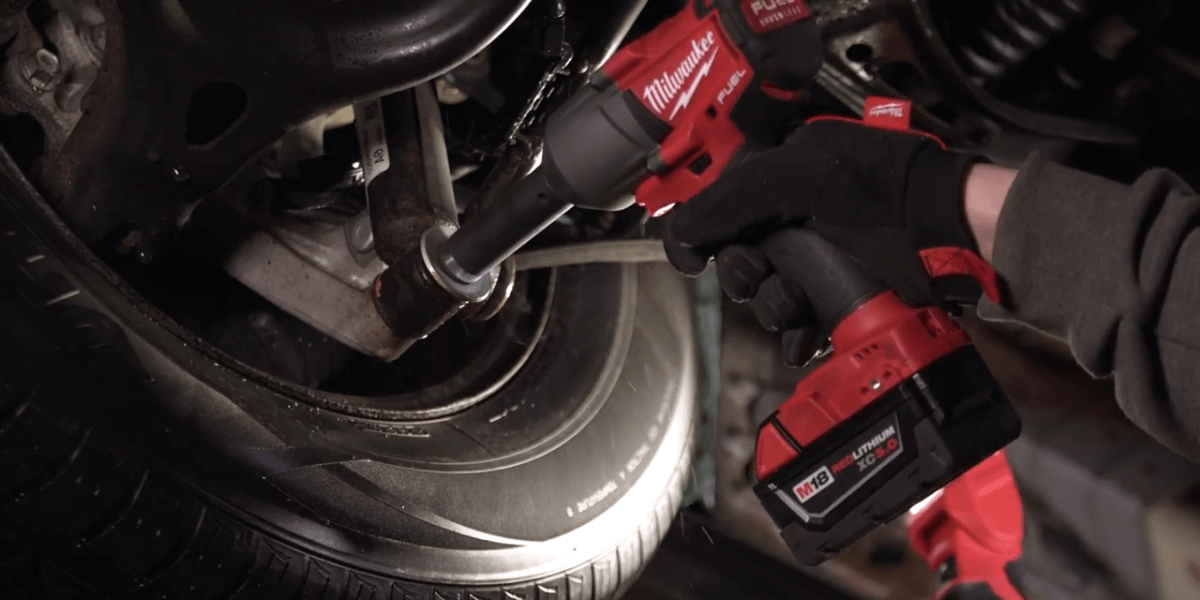 Form and Function
The Milwaukee 2863-20 uses a ½" drive, ideal for heavy-duty impact tool use. Meanwhile, sockets stay in place with a friction ring that provides quick and easy changes.
Mechanics change sockets often and therefore usually prefer friction ring impact wrenches. In comparison, pin drive-type retainers are more secure but require extra effort (and sometimes a pointy punch or something similar) to switch sockets.
Furthermore, the Milwaukee M18 Fuel ½" impact wrench is comfortable in hand. The rubber grip gives good traction, and the motor is well-balanced for precision and comfort. It's heavy but not as bulky as many electric or pneumatic impact wrenches out there.
Between the amount of power and the compact size, the Milwaukee M18 Fuel ½" Impact Torque Wrench already offers the key features every professional mechanic needs. Torque and size only scratch the surface of what this tool is capable of doing.
High-Tech Features
The M18 Fuel is the first tool of its type that connects to a smartphone app. Using the app, the tool can have four programmed profiles and specific torque settings. Meanwhile, the digital power level provides accurate, repeatable torque values, preventing over- and under-torque, and saving you a lot of time.
OneKey™ Technology
Milwaukee's exclusive OneKey technology provides tool owners with tracking and data information, including service schedules, performance profiles, and tool tracking. You can also lock the tool if it's stolen, even without a battery.
Every mechanic out there will agree: one of the most frustrating things is not finding a tool when you need it. On a job where dozens of tools are in use, it's easy for you to forget where you put your impact wrench (especially when it doesn't have an air hose connected to it). Luckily, the OneKey feature allows you to pinpoint where the tool is at any time.
Using the app, you can set specific torque limits to nail down the value you need every time. Once you set the profiles, the information is on the cloud, so connecting to your phone isn't necessary anymore.
Milwaukee M18 tools also feature some top technology for preventing damage. For instance, the company's RedLink Plus™ technology prevents accidental overheating from abusing the tool, prolonging the motor's life significantly.
All that tech makes it of the smartest tools currently available. Besides, with its outstanding torque and performance, it's a no-brainer.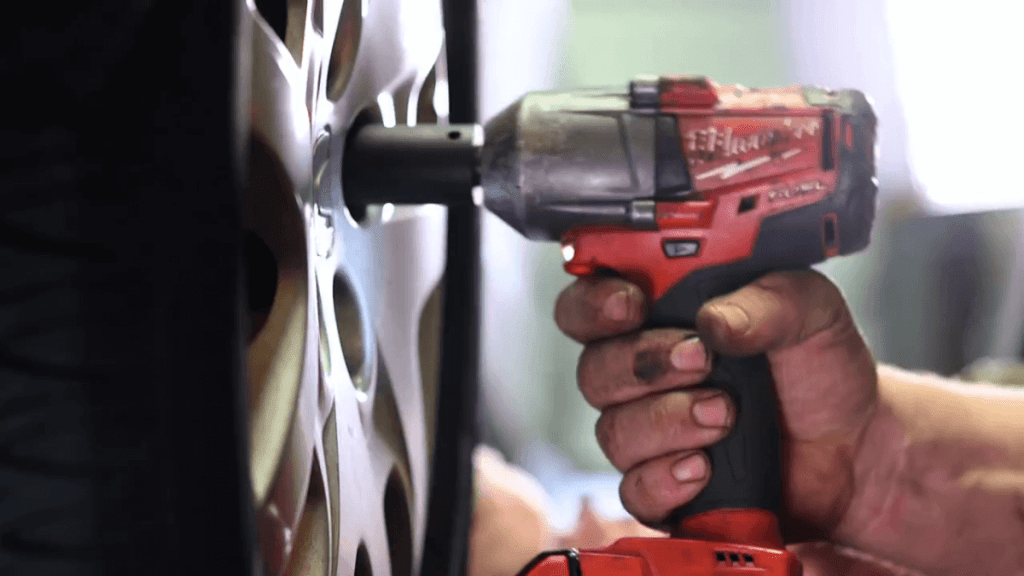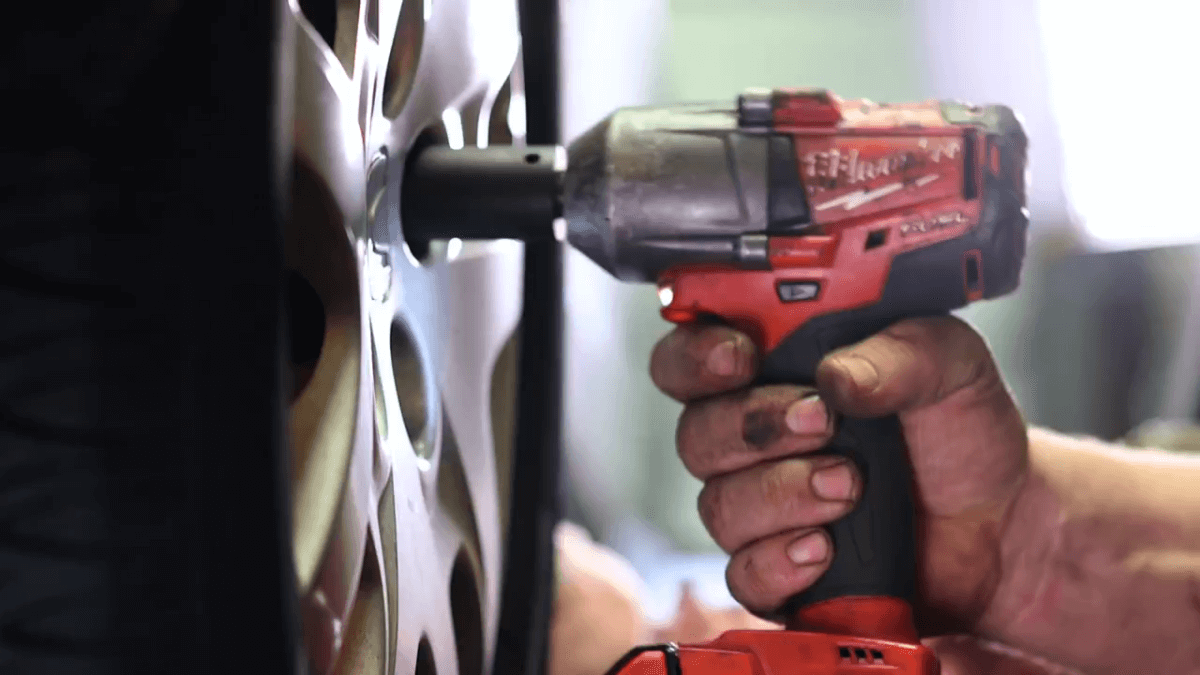 Benefits
High-torque (1,000-1,400 ft/lbs)
Powerful battery (5 Ah)
Lightweight (7 lbs)
Comfortable to use
Programmable torque settings
GPS-tracking
Drawbacks
Highlighted Features
PowerState™ brushless motor
5 Ah heavy duty battery
½" Drive square lug w/ friction ring
LED guide light
OneKey™ technology
RedLink Plus™ technology
See Also: Dewalt DCF894B Cordless Impact Wrench Review
FAQs
What is OneKey Technology?
OneKey is an online tool used to track location, performance, and use just to name a few. It also allows the user to connect the Milwaukee M18 impact wrench to a smartphone app, opening up a wide range of options.
How does the tool lockout work if mine is stolen?
Using the OneKey app on your smartphone, you can turn the tool off. And even if the battery is removed, the tool disables itself the next time it comes within 100 feet of a connected tool.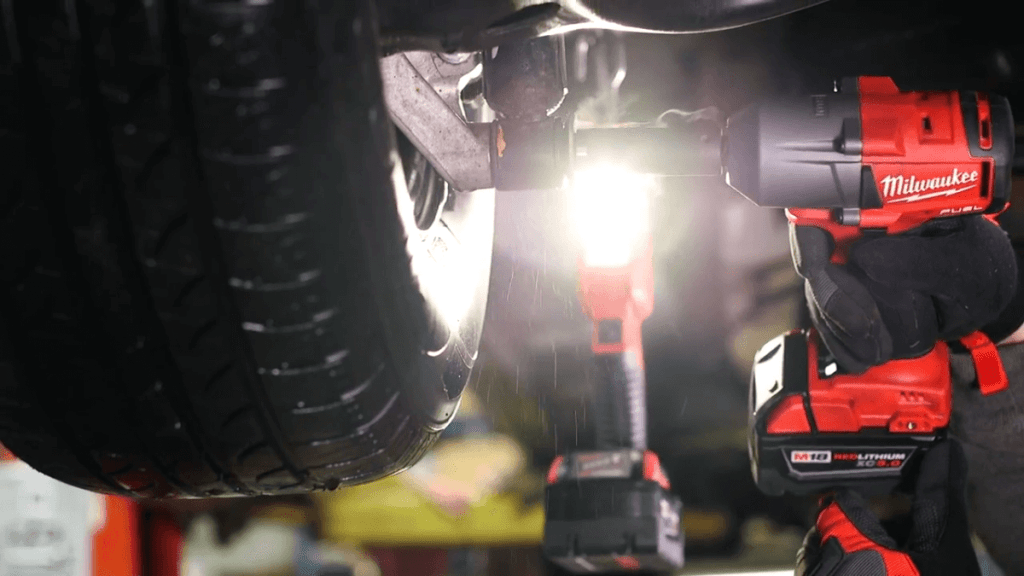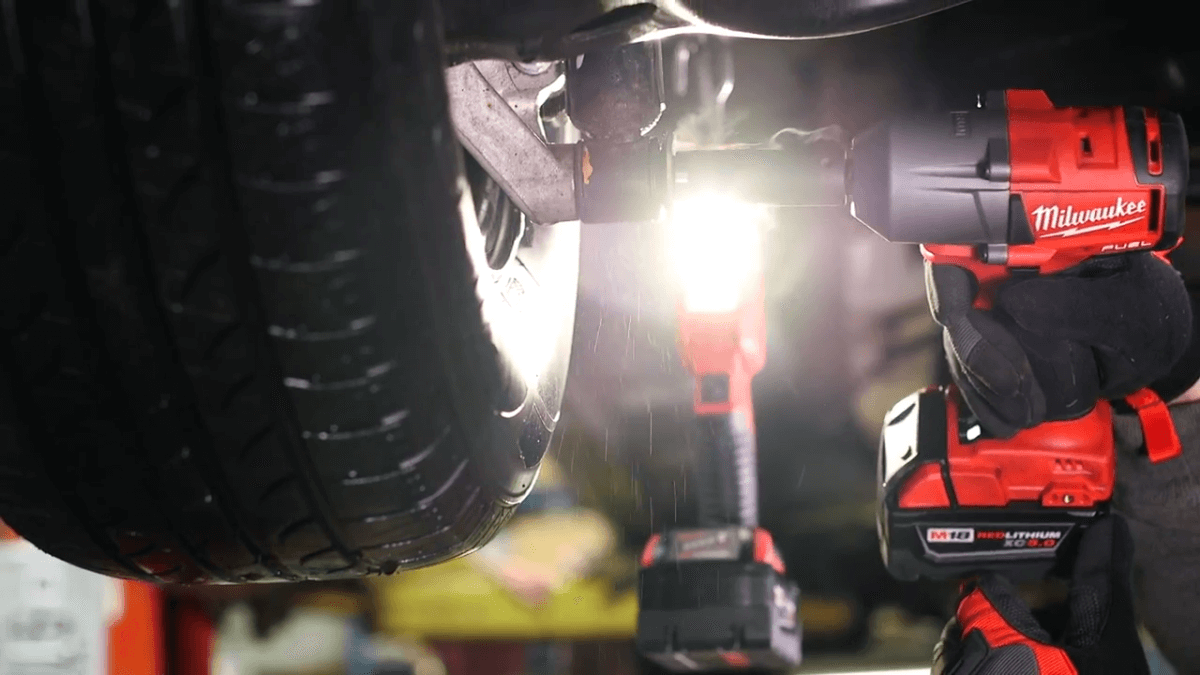 Does it include batteries?
The Milwaukee M18 is most often sold without a battery, which you must purchase separately. However, there are also combination kits, which include the impact wrench, battery, and charger.
Can this impact wrench be used for commercial applications like ironworking?
The Milwaukee M18 Fuel impact wrench is especially well suited for auto mechanic work. However, it's also suited for the toughest jobs. No matter whether you are an ironworker, plumber, construction worker, if you work hard, this is the impact wrench you need.
Final Verdict
When you need an impact wrench for any job, you'll have a hard time finding anything better out there. The Milwaukee 2863-20 M18 Fuel ½" impact wrench delivers high levels of torque to free up even the nastiest and rustiest nuts and bolts you may encounter. Moreover, it removes lug nuts with ease and has pre-programmed settings to speed up repetitive tasks.
The technology has excellent application for both professionals and DIYers using it at home. Although battery cost is somewhat high and the smartphone app takes some time getting used to, the Milwaukee M18 ½" high torque impact wrench will provide you with years of dependable service.
Trust me, you won't regret buying one!