EDITOR'S PICK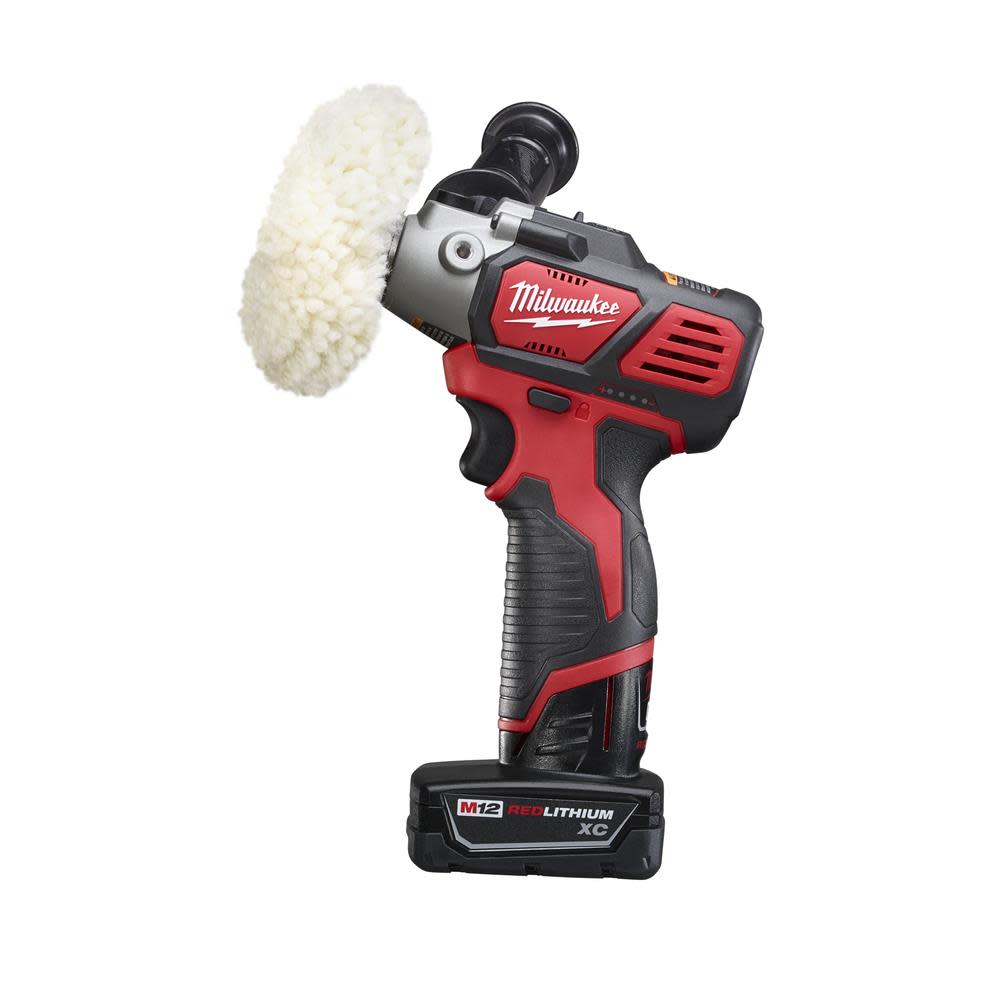 Milwaukee 2438-22X M12™ 3 in. Variable Speed Polisher/Sander Kit
2 batteries included
Lightweight
5-year total warranty
Variable trigger
Speed control dial
Trigger lock mechanism
Can also be used as a sander
PREMIUM PICK
DeWalt DCM848 20V MAX XR™ 5 in. Cordless Random Orbital Polisher
Brushless Motor
Cordless operation
Speed control dial
Variable trigger
Interchangeable batteries
BUDGET PICK
Porter-Cable 7424XP 6 in. Variable-Speed Random Orbit Polisher
Dial-type variable speed control
3-year limited warranty
Sturdy construction
Lightweight design
Reasonably priced
Swirl-free finish
Compatible with a wide range of pads and baking plates
Taking care of your car's paint is the best way to keep rust at bay and its resale value high. But, no matter how careful you might be, there are always certain things beyond your control. No matter how hard you try, small scratches will eventually show up.
Sure, you could always bring your car to the nearest detailer and have them fix the issue. However, buff work can sometimes be pricey. In that case, your best bet, as with most things car-related, is to fix it yourself. And the best way to fix unwanted scratches is to use a polisher, and if possible, a dual-action polisher.
Dual-action polishers are the best in the business and are much easier to use, especially if you are a beginner. That being said, finding the right one is not always easy. There's a ton of different models out there, each offering different bells and whistles.
To help you find a dual action polisher that will do the job without breaking the bank, no matter if you are a pro or a weekend DIYer, we have prepared a list of the five best dual action polishers currently on the market, reviewed them, and penned down the main pros and cons below.
Enjoy!
What is a Dual Action Orbital Polisher?
A dual-action orbital polisher is a tool that uses two different motions for polishing or detailing work. The first type of motion is the spinning of the backing plate surface around the central axis.
The second one is an excentric motion making it spin in a loop, much like the earth's rotation and revolution. Thanks to this specific feature, dual-action polishers are much better than standard single-action models. They cover a larger area in one rotation and allow for better heat dissipation by preventing the concentration of friction in a specific spot.
Dual Action Orbital Polisher Reviews
First on the list is the MAX XR cordless dual action orbital polisher from DeWalt. It's battery-powered, built on DeWalt's time-proven 20-Volt platform, and features a 5-inch backing plate.
The MAX XR DCM848 features a brushless motor capable of running at 2000 to 5500 oscillations per minute (OPM). Worth mentioning, brushless motors are usually better than ones with contact brushes as the risk of overheating or internal wear is much lower.
The rotation speed can be adjusted in 500 opm increments via a dial switch on the body, while the variable trigger will allow for even finer tuning.
Polishing the entire surface of any vehicle can take a lot of time and effort. To make the operator's life easier, the DCM848 comes with a rubber over-mold grip reducing vibration and fatigue during prolonged operations. Moreover, weighing in at only 6.4 lbs, the DCM848 is quite light for a polisher of this size.
For even better control and stability, it also has a detachable side handle grip. Since the DCM848 does not come with batteries, make sure to also get your hands on a DeWalt 2Ah 20V battery. This polisher is quite soft on battery life, but if you plan to use it professionally, you might be better buying 2 battery packs.
Luckily, these batteries are also interchangeable with other DeWalt 20V tools, so if you also own a DeWalt cordless impact wrench, for example, you could just buy two and switch them as needed.
Pros:
Brushless Motor
Cordless operation
Speed control dial
Variable trigger
Interchangeable batteries
Cons: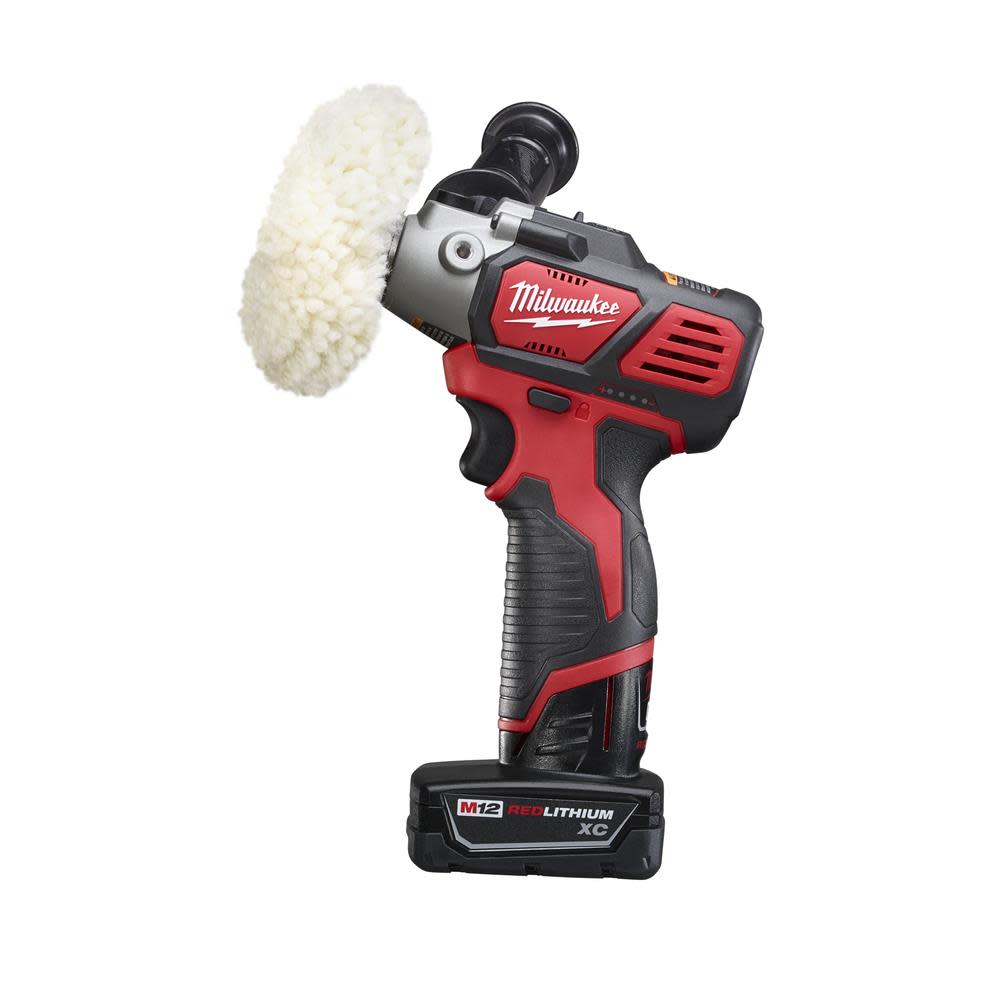 The M12™ dual action orbital polisher/sander by Milwaukee will make sure you get the most bang for the buck. It comes loaded with features such as a trigger lock, standard and extended range batteries, variable trigger, and another dial for speed control. And even better, it's still somewhat affordable.
Just like the previous product, the Milwaukee 2438 model is also battery-powered. But unlike the DeWalt, this one comes with a charger and two batteries – a standard 2 Ah unit and another high-capacity 4 Ah battery.
Another advantage of the 2438 is that it can be used as a sander, which is not true of most other polishers on the market. It even comes with a 2-inch sanding pad in addition to a 3-inch polishing pad. Moreover, you can change the accessories without any special tools.
There are two modes on the speed control dial; the first setting allows for a maximum speed of 2,800 rpm, while the second setting goes all the way up to 8,300 rpm. The brand recommends using the first setting for polishing and the second for sanding purposes.
Keep in mind that this model is built with a different grip position than most polishers out there. The Milwaukee M12™ Polisher is held more like a drill, "also called pistol grip," while other polishers are usually held horizontally instead. Some will prefer the pistol grip, while others would rather use a conventional model. I personally find pistol-grip models put more strain on the wrists, but that's really a question of preference here.
That being said, the pistol-grip configuration also allows the manufacturer to make the tool much lighter than other bigger polishers. Weighing only a total of 2 pounds (5.5 pounds with the battery and buffing pad), this tool is highly portable. And if you work for a mobile detailing shop, you'll be happy to know that it also comes with a soft-shell case making it easy to carry around.
Pros:
2 batteries included
Lightweight
5-year total warranty
Variable trigger
Speed control dial
Trigger lock mechanism
Can also be used as a sander
Cons:
Smaller buffing pad – but that might be an advantage depending of the intended use
The next product on the list is a corded 6-inch random dual action orbital polisher produced by Porter-Cable. It features a brushed 4.5 Amp motor capable of spinning between 2,500 rpm and 6,800 rpm. Brushless motors are usually preferred as brush motors tend to overheat and spark under prolonged use, but we wouldn't worry about that in the Porter-Cable. This very polisher model is widely used in the industry, and it simply doesn't overheat, not matter for how long you use it.
The user can control the speed via a dial on the lower part of the body. However, it's important to mention that the 7424XP trigger isn't variable. While this might often be seen as a drawback, it's mostly a question of marketing. Manufacturers often brag about how precise their polishers are and how fine speed can be tuned. But let's be honest; is it really necessary? Do you really need to be able to set your polisher exactly at 4,572 rpm?
It's not like you need to continually adjust the speed of your polisher while buffing a car. So then, why not just set it to the required speed and hold the trigger down? This way, you can ensure that your polisher turns at a constant speed, removing the risk of overheating the paint in case you are distracted for a minute.
To ensure maximum reliability, the 7424XP features a full ball and roller bearing construction, and the AC motor also has high overload protection. Moreover, the outer body is made from a durable yet light nylon casing.
Interestingly, the ON/OFF switch and the speed control dial are placed flush with the rest of the body to avoid unintentional activation. I thought it felt a bit weird, but that might be because I'm used to more conventional models.
For ease of operation during prolonged use, the 7424XP comes with a detachable side handle that can be installed on either side of the body. Being a corded tool, this product is not as portable as other battery-powered ones on this list. However, you also don't risk running out of juice. I personally like to keep a corded model nearby, just in case something happens with my batteries.
In-depth review of the PORTER-CABLE 7424XP here!
Pros:
Dial-type variable speed control
3-year limited warranty
6 in. pad
Sturdy construction
Lightweight design
Reasonably priced
Swirl-free finish
Compatible with a wide range of pads and baking plates.
Cons:
Corded but some people just don't like battery-powered tools so…
Brushed motor
The TORQ 10FX is one of the best heavy-duty precision polishers on the market, and its reputation is already well-established. Professionals and car enthusiasts alike can use this to obtain a swirl-free surface finish with relatively low effort.
This polisher features a monstrously powerful 700w motor capable of running between 1,500 and 4,200 oscillations per minute. The motor's speed is controlled by a digital user interface that comprises a small digital speed display, an ON/OFF switch, and two buttons for speed control.
Every time the tool is switched ON, the speed will start at zero, notwithstanding the shutdown speed. This feature will prevent it from suddenly kicking when started, even if you turned it off while at the maximum speed (if you have one of those, you'll know what I mean). Moreover, when the speed is increased, the pad's speed will increase gradually rather than all at once.
To make the 10FX durable and sturdy, its upper grip is made of metal, and the lower housing is made from a high-impact nylon compound. Such high-quality construction results in a weight of around 5.5 lbs. Its lightweight nature and the use of vibration reduction technology allow the TORQ 10FX to be used for long durations without causing substantial fatigue to the operator.
And, the fact that the handle is placed in front of the TORQ 10FX's head also makes it easier to put an equal load on the pad, making sure you get a uniform finish. On the other hand, you might find the position a bit counter-intuitive if you are used to side-handles. It might take a little getting used to before you feel comfortable with it.
In-depth review of the TORQ 10FX here!
Pros:
High-quality metal molded grip
Long-lasting product
Compatible with several accessories
Digital user interface
Smooth start feature
High-power motor
Vibration reduction technology

Includes nine accessories

Best value for money
Cons:
Corded tool
Pads wear out rather quickly. However, you can also fit pads from other manufacturers once those included in the kit wear out.
The fifth and last entry in our list is the 6 in. random orbital polisher by Griot's Garage. This polisher is arguably the best choice for beginners in the detailing world. However, it also works great in professional use as it's easy to use.
Furthermore, the Griot's Garage polisher features a ventilated backing plate. Thanks to the ventilation holes, the pad tends to stay cooler, reducing the risk of burning the car's paint.
Worth mentioning, even though it comes with a 6 in. plate, you can use different plates of varying diameters. For example, you can use a 3 in. plate for polishing tight spots such as a car's A-pillar.
This product features one of the most powerful motors ever fitted to a dual-action orbital polisher. With a maximum power rating of 850w, it is capable of speeds between 2,500 and 6,800 opm. There is also a speed control function that allows for six different settings.
Weighing in at around 7 pounds, the polisher is certainly not the lightest one on the list. But with the help of additional features such as a detachable handle and quality rubber grips, it can easily be operated for long durations only with one hand.
Pros:
Adjustable and removable handle
Powerful motor
Great for beginners
Low cost
Compatible with various accessories
Variable speed control
Cons:
Heavier compared to other products
See Also: Best Car Polisher For Beginners
What to Look for in a Dual Action Orbital Polisher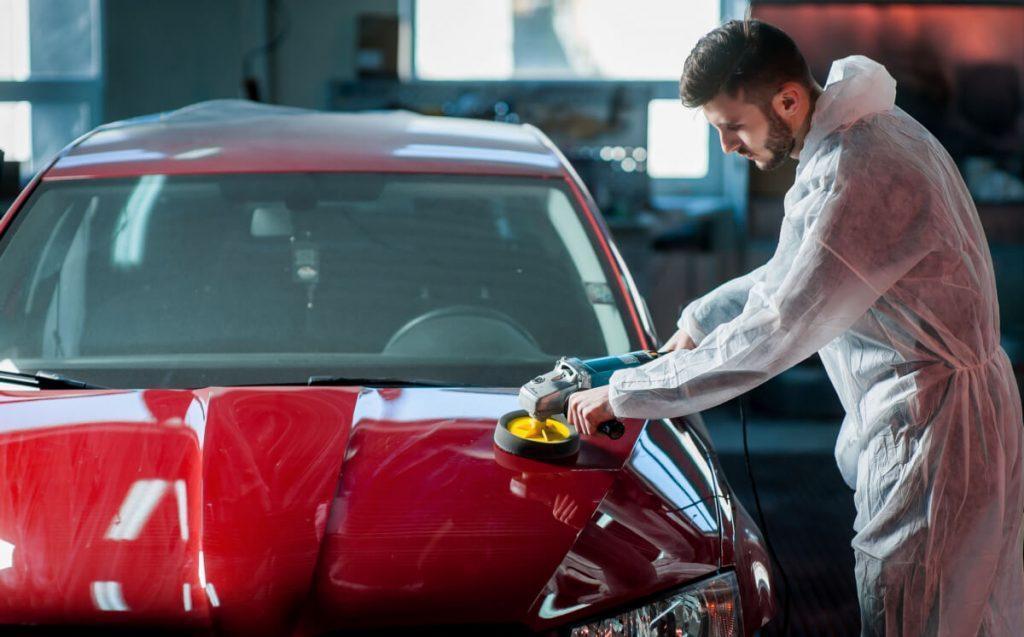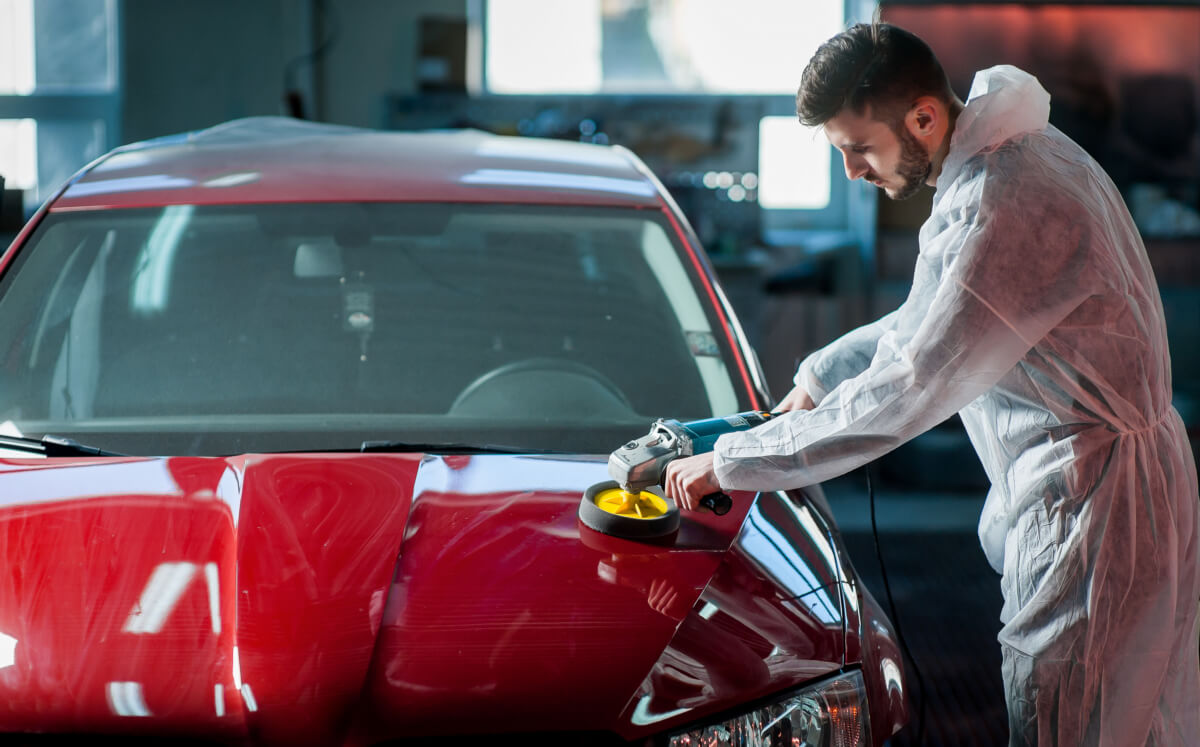 Even with just five options, picking the right dual-action polisher is not always easy. Besides, all of the above-listed polishers have certain strengths and certain weaknesses. Thus, choosing one depends on the intended use. To help you narrow down your choice, here's a list of things you should consider while looking for a dual-action polisher.
Brushless motor
As the name suggests, the fundamental difference between a brushless and a brushed motor is the absence or presence of carbon brushes. Although brushed motors are cheaper to build, they have a higher risk of overheating when used for prolonged periods. For that reason, a dual-action polisher with a brushless motor is a far better choice as it will be more efficient, less costly to maintain, and have a higher output when compared to a brushed motor of the same size.
However, if you are on a tight budget, only plan to use your polisher every once in a while, or are still just beginning in the field (everyone has to start somewhere, right?), choosing a brushed model can be a better choice.
Cordless operation
This article includes both cordless and corded polishers. Whether you're better with the former or the latter really depends on the type of work and the location. For example, those who wish to buy a polisher to work on their cars in their home garage have the privilege of going for corded tools. In contrast, professional auto detailers that need to travel to their client's houses will usually prefer battery-powered polishers.
Note: when buying corded polishers, make sure to consider the length of the cord and its suitability in your work environment. Of course, you can also just buy a 10 ft. extension cord and stop worrying about it.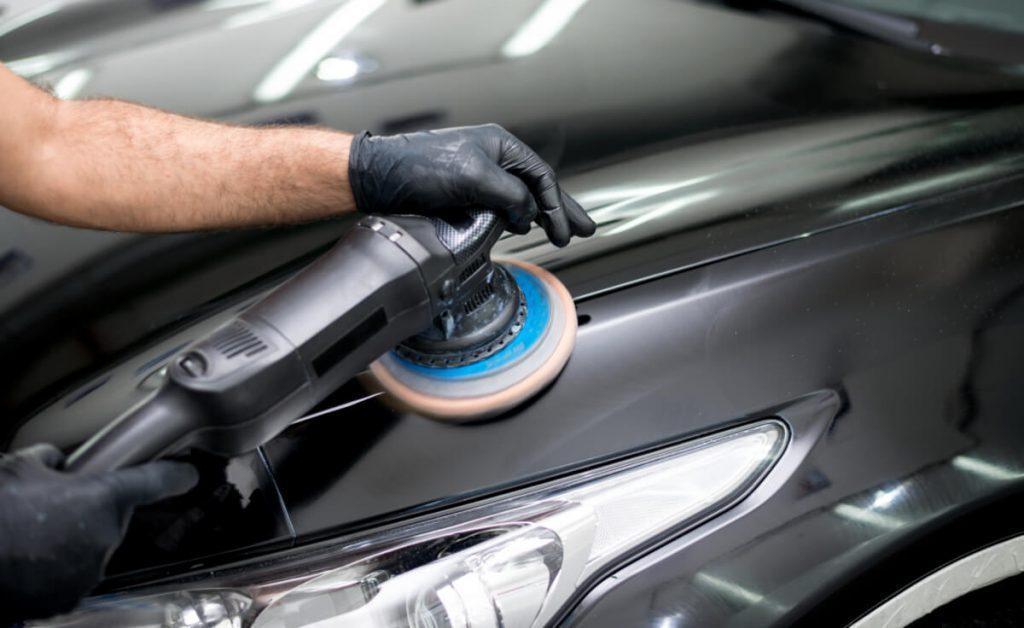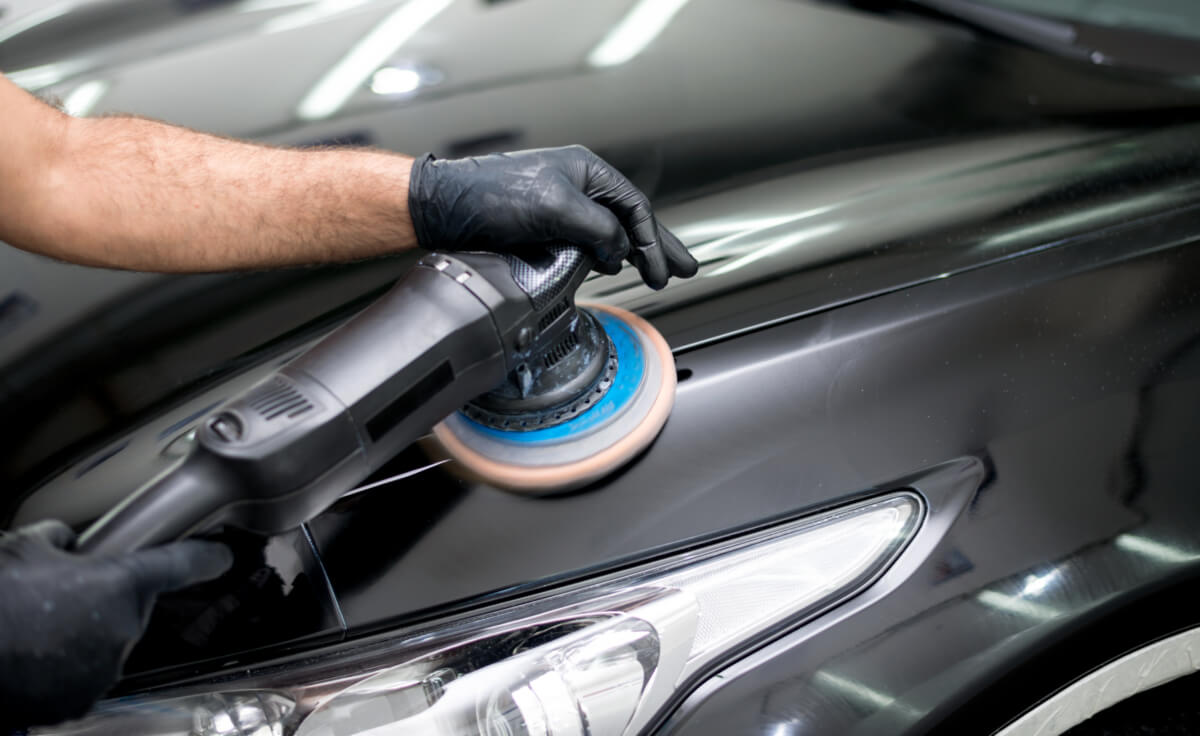 Reliability
A good-quality and sturdy construction are obviously very important features. In addition to being compact, these tools have highly complex internal structures, and many things could go wrong. It also depends on how clumsy you are but, if you're like me, you'll probably drop it quite frequently. That being said, all the models listed above are well-built using quality materials, so no need to worry about that.
Just watch out if you decide to go with a cheaper Chinese-made model instead.
Versatility
There are a lot of different stages to correctly and effectively detail a car. Those stages each require specific accessories such as buffing and polishing pads. A good polisher needs to be versatile and should be compatible with various sizes of backing plates and pads.
Adjustable handles are also a nice plus if you plan on polishing a wide range of vehicle types.
Ease of Operation
This is arguably the most important parameter of choosing a dual action polisher, particularly for professional detailers who have to work on cars for hours on end. A good polisher should have an ergonomic design with comfortable handles and controls.
Also, look for a model with vibration-reducing technology to prevent damaging your wrists and elbows in the long run.
And, even if you don't use it that frequently, nobody likes to use uncomfortable tools anyway, right?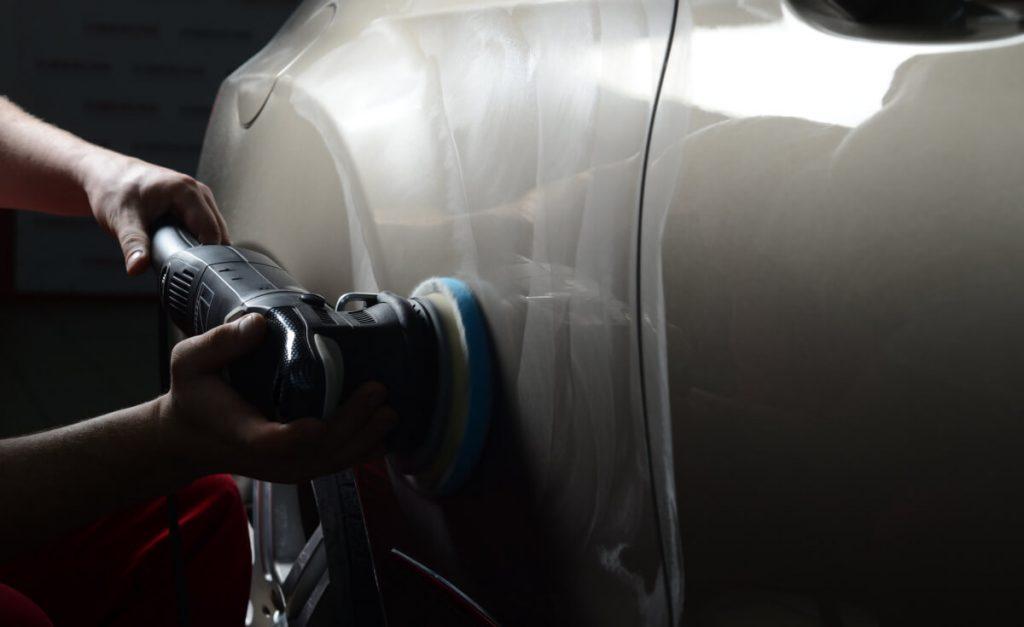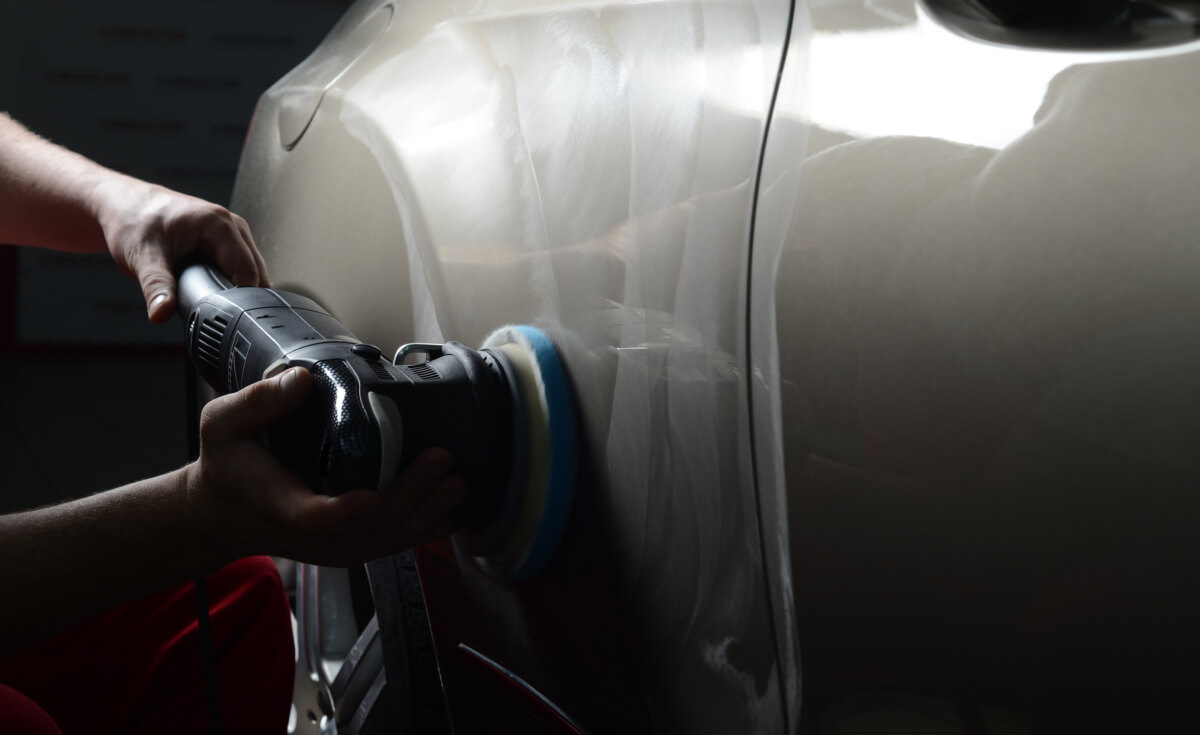 FAQs
Do I need to buy accessories separately?
That really depends on the product you intend to buy and the type of work you intend to do with it. Certain products come with a few accessories, such as a baking plate or polishing pads. Others come in a full kit with various pad sizes, multiple batteries, and handles. On the other hand, some just come bare-naked.
Depending on whether you intend to use your polisher only occasionally or 40 hours a week on the job, you might or might not need more pads and accessories.
Simply make sure to correctly determine your needs and skill level before buying accessories you'll probably never use.
Can all polishers be used for sanding?
No, only products rated for use as sanders can be used for sanding activities. Some dual action polishers are free rotating tools with the backing plate linked to the motion-producing mechanism via a bearing. If sanding paper is attached to the polisher and the operator tries to sand a surface and apply more load to the head, the rotor will stop spinning.
If you intend to use your polisher as a sander, make sure it's rated accordingly.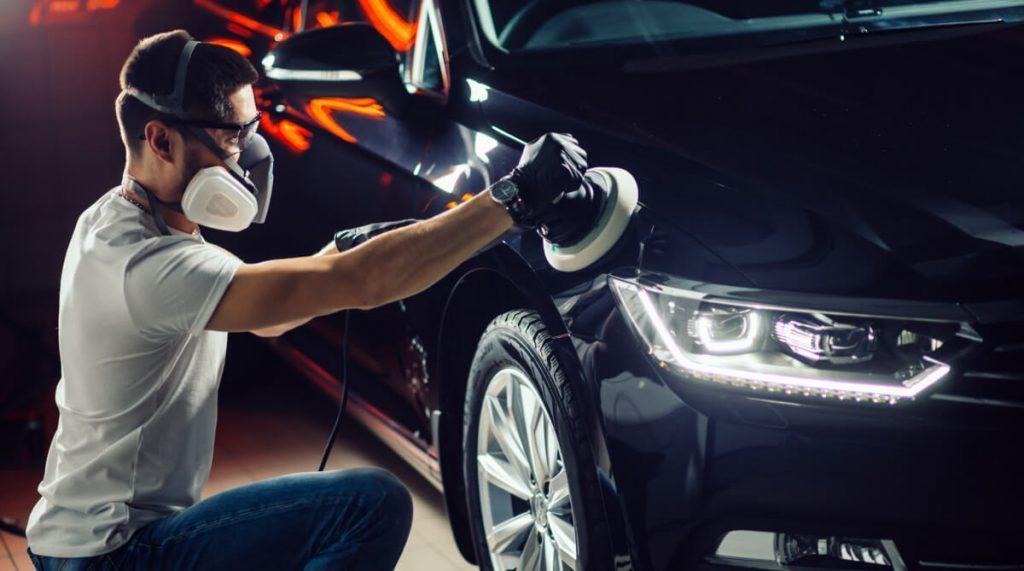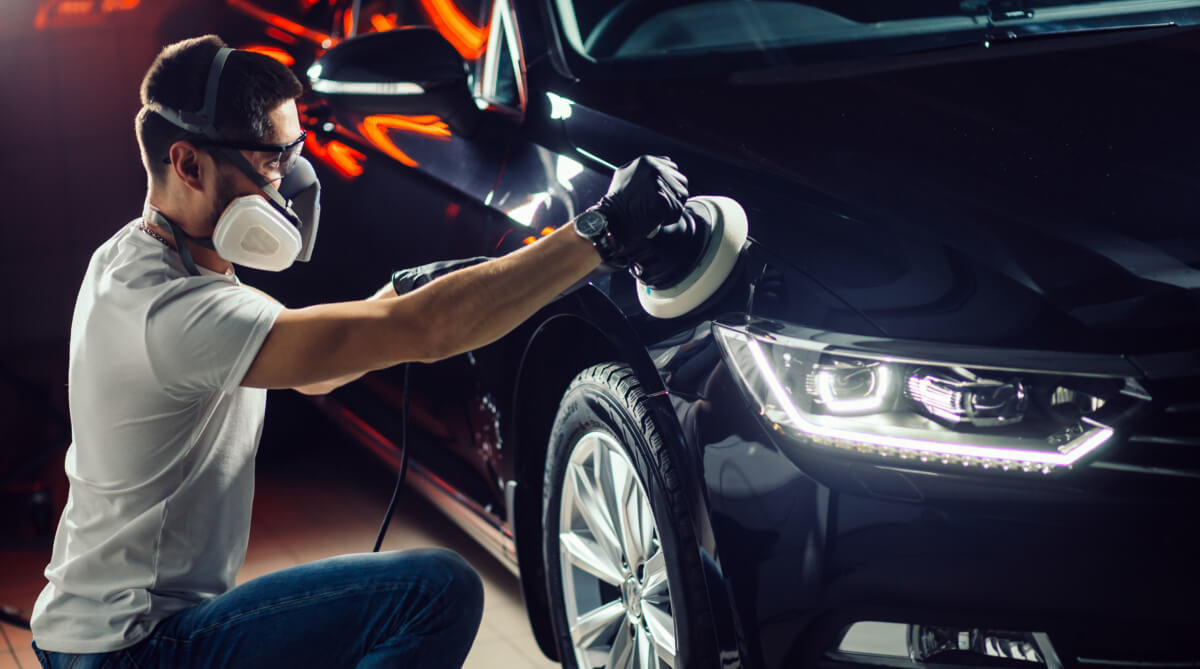 What makes dual action polishers safer?
Dual-action polishers are inherently much safer than standard rotary polishers. Thanks to the spindle's vibratory or oscillating movement, dual-action sanders cover more area in one rotation. While removing scratches and swirl marks from a larger surface area, these polishers generate less heat, making it a lot harder to damage or burn a car's paint – especially when compared to rotary models, where the risk is much higher.
See Also: 7 Best Car Buffers and Polishers
Is a dual action polisher overkill for personal use?
Absolutely not! One of the biggest advantages of dual action polishers is their ability to be perfect for personal and professional use. For DIY jobs, a dual-action polisher is very safe, and it will make a novice look like an experienced professional.
What are some precautions I need to take?
The first thing you would want to do is cover all the rubber seals and similar areas on your car. Polishing and buffing compounds will often stain rubber components, so make sure to cover them all.
Secondly, always wear protective equipment for your hands, eyes, and ears while operating such machines. And lastly, watch some videos on the internet or seek professional advice on the type of pads and polishing liquid you should use. Using the wrong pads or using buffing compounds while polishing will almost inevitably end up in tears.
Verdict
All things considered, there is no clear winner here. All of the products listed are great at what they do, but certain products are better suited to specific work environments or skill levels.
For example, workshops and repair shop technicians will usually prefer cordless tools. Extension cords running all over the place just make a mess. Furthermore, a detailing shop might already be using cordless tools from a specific manufacturer. In that case, the smart choice would be to go with a polisher from the same manufacturer so the batteries can be used interchangeably.
On the other hand, beginners and weekend DIYers might prefer to go with a cheaper corded model or a polisher equipped with a ventilated backing plate instead.
In the end, just make sure to correctly determine your needs and budget before starting to shop around. Doing so will make sure you don't have second thoughts a week later.
If you have any questions, don't hesitate to send us a message and if you are already using a different polisher than those listed above, make sure to drop us a line in the comment section below. We'd love to hear what you guys are using!