As far as pressure washer spray guns and lances go, there hasn't been a whole lot of innovation of late. And the typical spray gun/lance combo that most of us end up using leave a lot to be desired—they're often uncomfortable to hold for long periods of time and spraying upside down or at odd angles is an awkward mess.
After we reviewed the Karcher Follow Me electric pressure washer, the company reached out to tell us about their new VersaGRIP Universal Trigger Gun. And after checking it out, it definitely solves all of the common frustrations that go along with typical pressure washer spray guns. Sure, there are much bigger world problems, but this thing solves at least one of them.????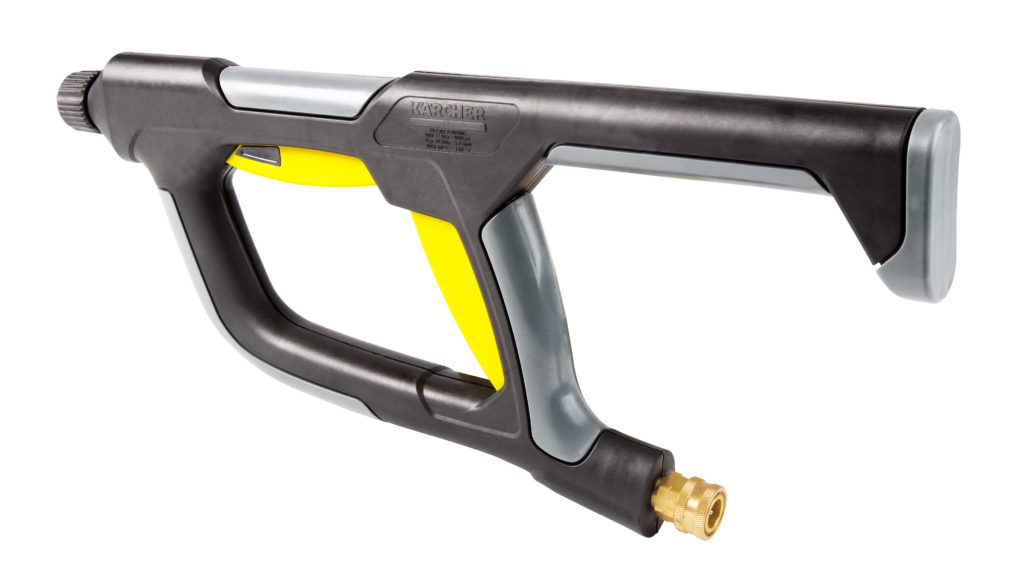 Weighing in at just under three pounds, the VersaGRIP is designed like the shoulder stock of a shotgun, which allows you to use your body as an anchor for a much more secure grip. This ergonomic design, combined with its overmoulded grips, offers more control and helps to relieve hand and wrist fatigue.
As part of its innovative design, the VersaGRIP also has two triggers—one under the top of the unit and another on the inside grip. This allows you to work at just about any angle and clean hard-to-reach areas that typical pressure washer wand setups make challenging or impossible. The triggers themselves are big, too, making them easy and comfortable to engage.
See Also: Our Top 7 Choices of Pressure Washers for Car Cleaning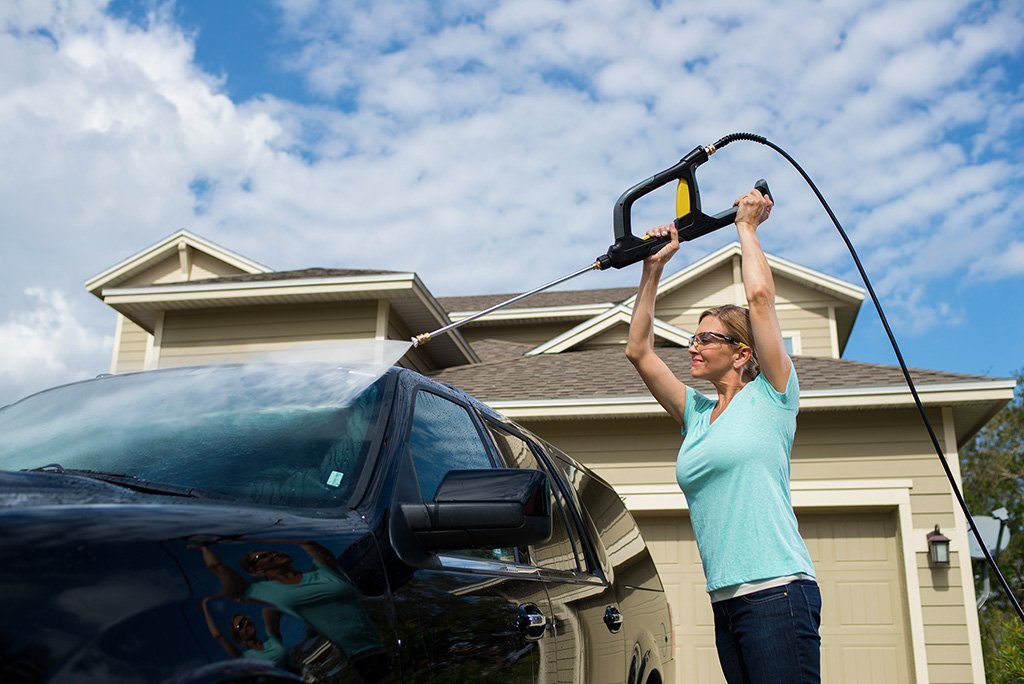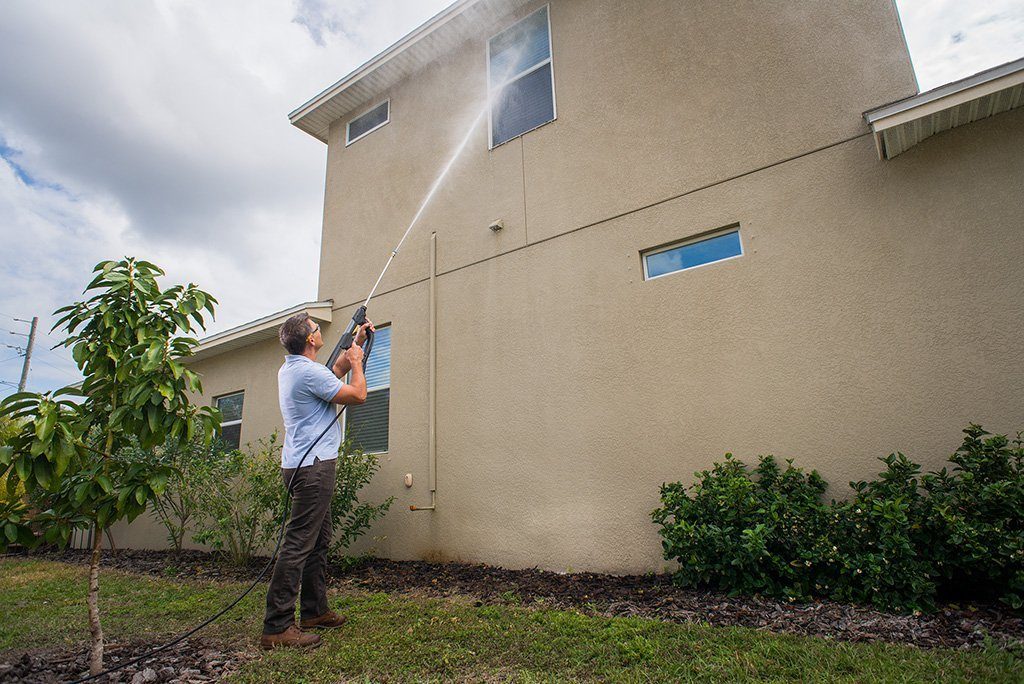 The VersaGRIP is compatible with most gas pressure washers rated up to 4000 psi. The bottom-mounted 3/8″ quick-connect hose fitting attaches to standard spray wands and high-pressure hoses, including those from Karcher and many other brands.
Unfortunately, the VersaGRIP doesn't actually work with Karcher's own Follow Me model or other pressure washers that use Karcher's proprietary K-Series connectors but is now included with several Karcher gas models (G 3200 OH, G 3500 OHT, G 3800 OHT and G 4000 OHT).
Here's a video tour of the VersaGRIP Spray Gun from Karcher:
Kärcher - VersaGRIP Trigger Gun - Universal - For Gas Pressure Washers
VersaGRIP's dual action triggers provide multiple ways to spray, enabling you to clean at...
The shoulder stock allows you to use your body as an anchor, providing a secure grip while...
Ergonomic design features over molded grips, providing comfortable and secure handling
Compatible with most gas pressure washers rated up to 4000 PSI and 5.30 GPM. Its fittings...
Bottom mounted 3/8" quick-connect hose fitting. Includes M22 adapter