Last month, we covered Craftsman's new 52″ tool chest, which is a throwback to the Craftsman tool storage solutions some of us grew up with, but with a modern twist. Around the same time, Craftsman announced their new Pro Series Tool Storage line.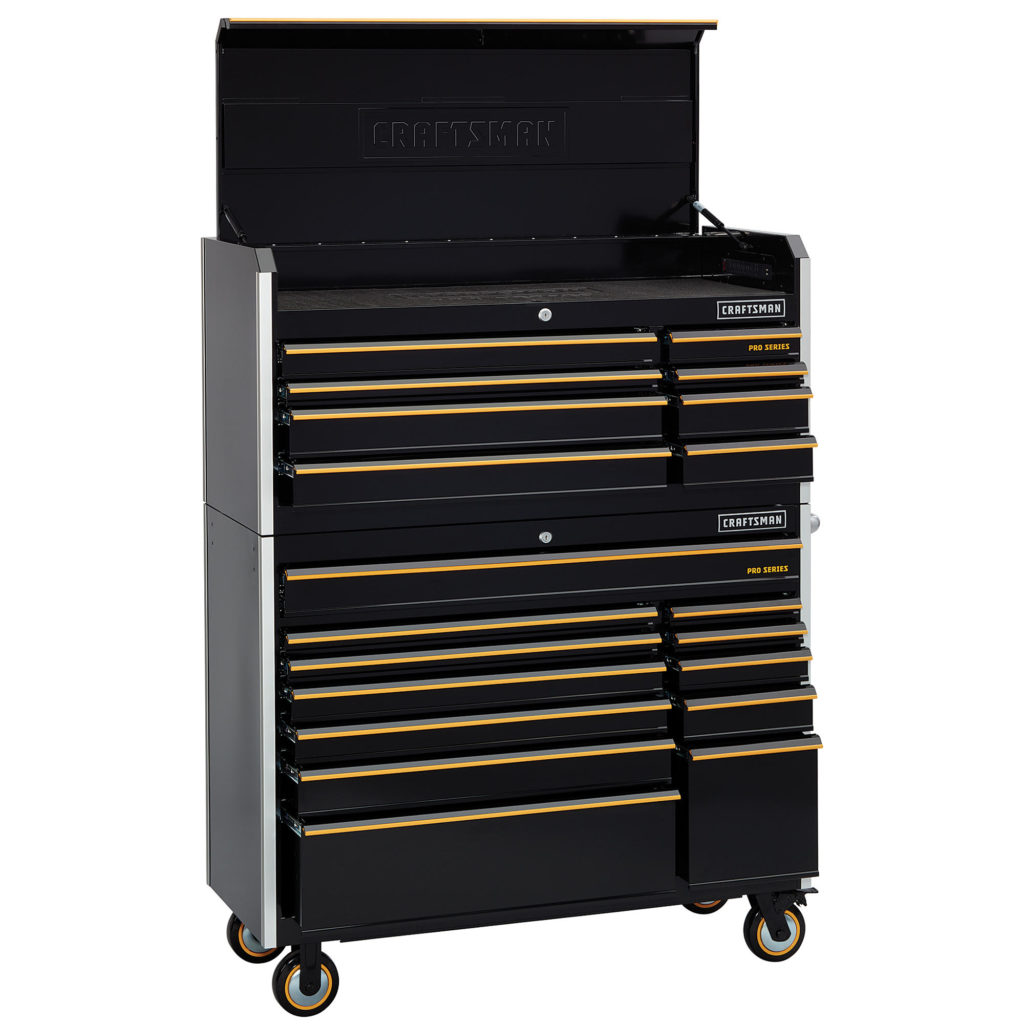 Available in 26″, 41″ and 52″ models (tops and bottoms sold separately, but we're looking at the combo as a whole here), Craftsman's new tool chests look great in the black and gold motif and incorporate some of the same features that more expensive competitive brands include—like Bluetooth-connected locks that operate via a smartphone app, which we'll begin with since it's a big part of Craftsman's Pro Series push.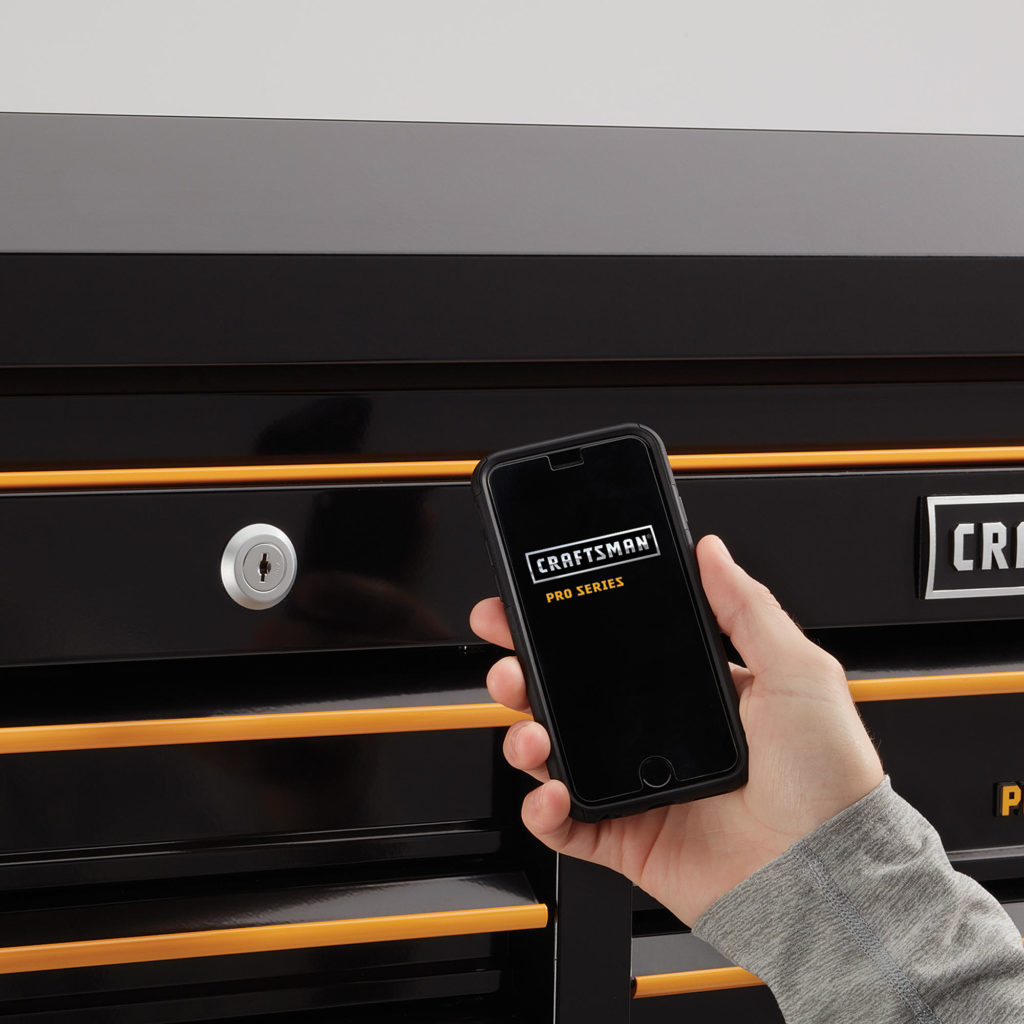 The Bluetooth-enabled locks allow you to lock/unlock the boxes remotely but within the typical Bluetooth range. There are also backup keys included. The Bluetooth locks could be handy in a professional setting, where you want to secure your tools in an otherwise open environment or monitor if the boxes have been tampered with, but because it's not truly remote (e.g., WiFi), it's really just a convenience thing for us. Maybe. Fumbling with a phone app may not be as quick as old-fashioned keys. To each his own.
The Bluetooth feature also means you'll have to plug the toolbox in, but so does its integrated power bar with two USB ports, which is a feature on many brands' tool storage solutions these days. What we don't know is if there are actually two plugs required—one for the Bluetooth connection and one for the power strip. Ideally, it'd just be the one. That said, both top and bottom units have integrated power strips that obviously require power to function, but could likely be daisy-chained together.
See Also: 7 Best Tool Chests for the Money
UPDATE: Jon from Craftsman wrote in to clarify that the connected lock does not require that the box be plugged in. Thanks, Jon!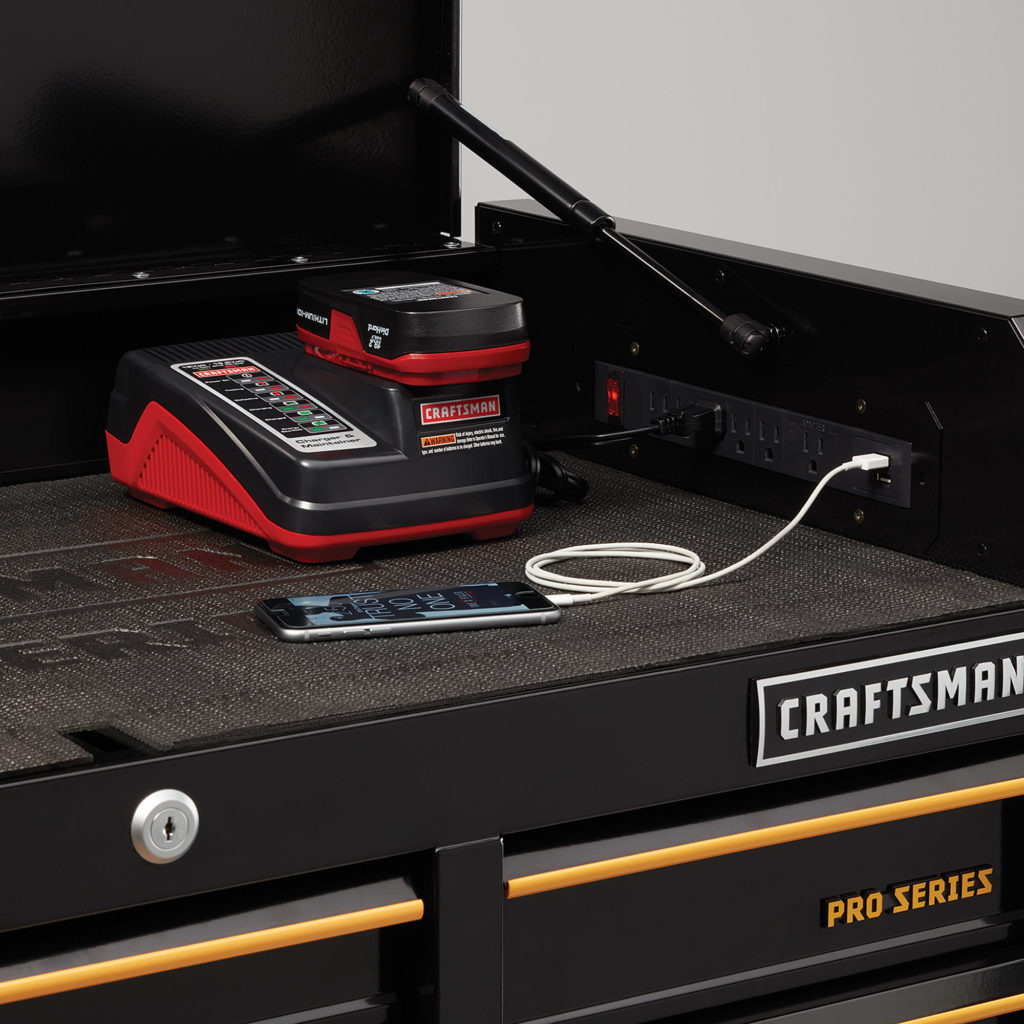 Let's look at the actual toolbox…
Each drawer on the Pro Series has a load capacity of up to 200 lbs, is fitted with a pre-cut non-slip liner, and glide on presumably smooth ball bearing slide rails. The full-width top drawers on the rolling cabinets have double slides and can hold up to 300 lbs.
Craftsman's unique GRIPLATCH drawer system securely latches the drawers in place and are opened by gently lifting any section of the drawer pull. That's a great feature to keep drawers secured without actually locking the unit.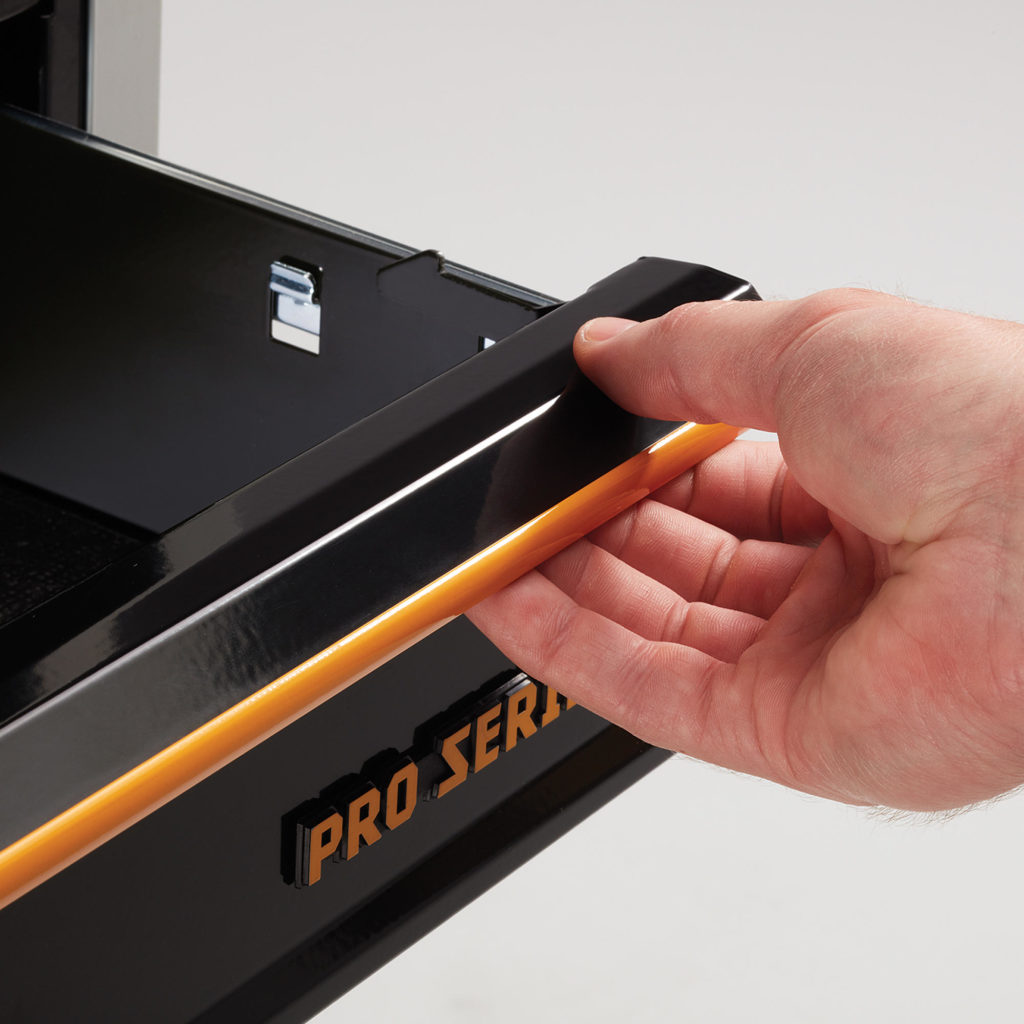 Both the top chests and bottom rolling cabinets feature double wall steel construction, corner trim on all four corners to protect the box against scratches and the black finish with yellow accents on each drawer's pull handle. Gas struts hold the top chest's lid open during use and a lid stiffener with an embossed Craftsman logo adds strength to its underside.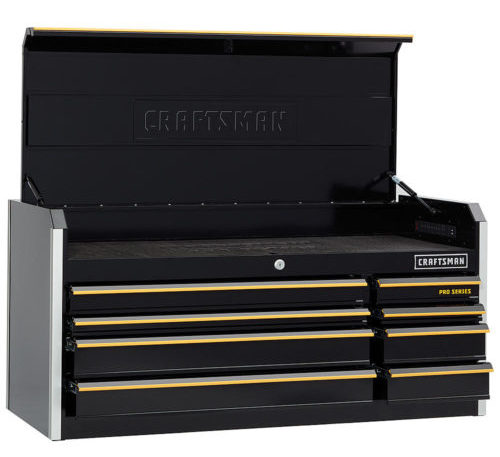 The bottom rolling cabinet has a total load capacity of 2,000 lbs and rests on four 6″ x 2″ swivel casters with toe locks and gold accents around each wheel to compliment the box trim. A beefy tubular side handle with overmolded comfort grip makes rolling the cabinet around the shop that much easier. We did not see handles on the top chests, which looks sleek but will make moving it around fully loaded a real chore when it's not setting on a rolling cabinet of some sort.
See Also: 9 Best Garage Cabinets for All Your Tools and Equipment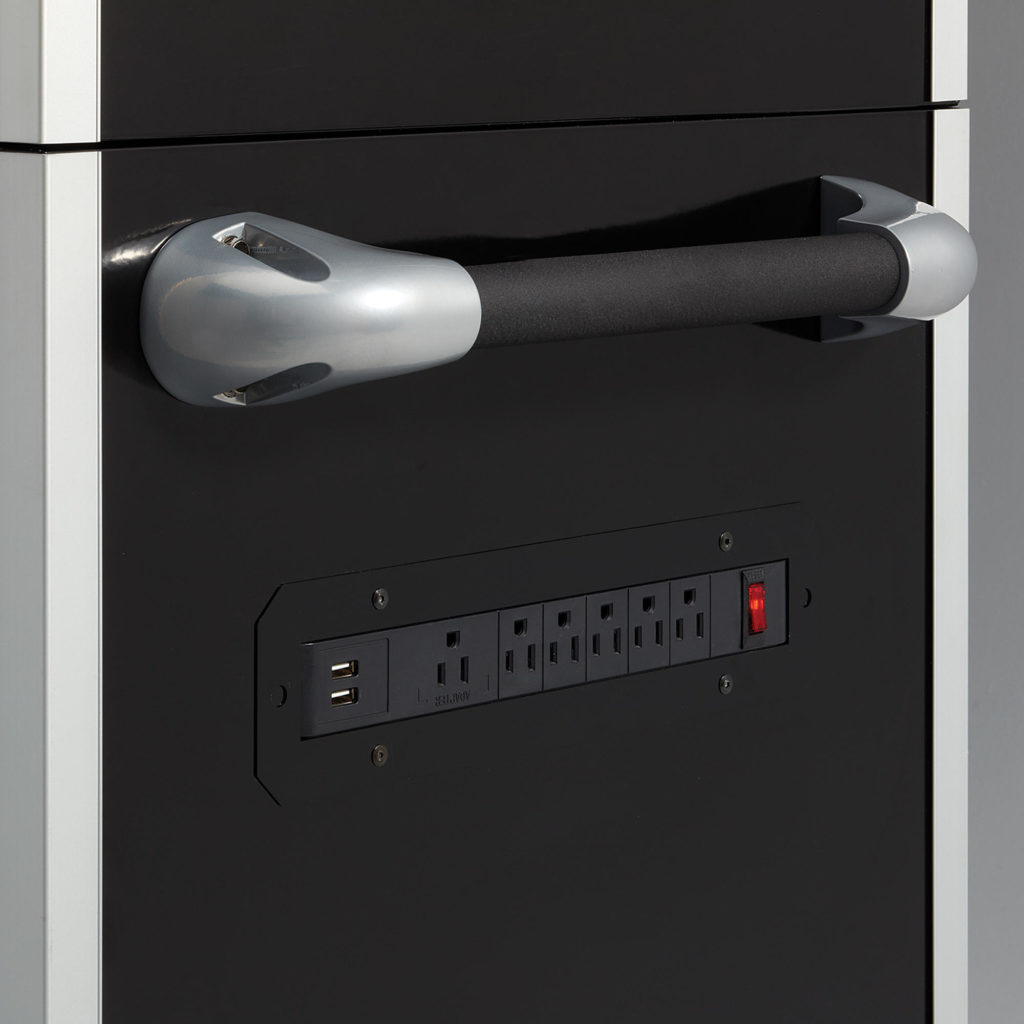 As stated above, each piece in the Craftsman Pro Series Tool Storage lineup is sold separately, but we'll assume you want both a top and a bottom.
As an aside, we really like the idea of a 26″ tool chest. For those with a larger go-to tool storage solution already in place, a smaller tool chest/cabinet combo like this could be a great addition to have to roll around the shop, making commonly used tools more accessible. Or, perhaps, to house smaller or speciality tools.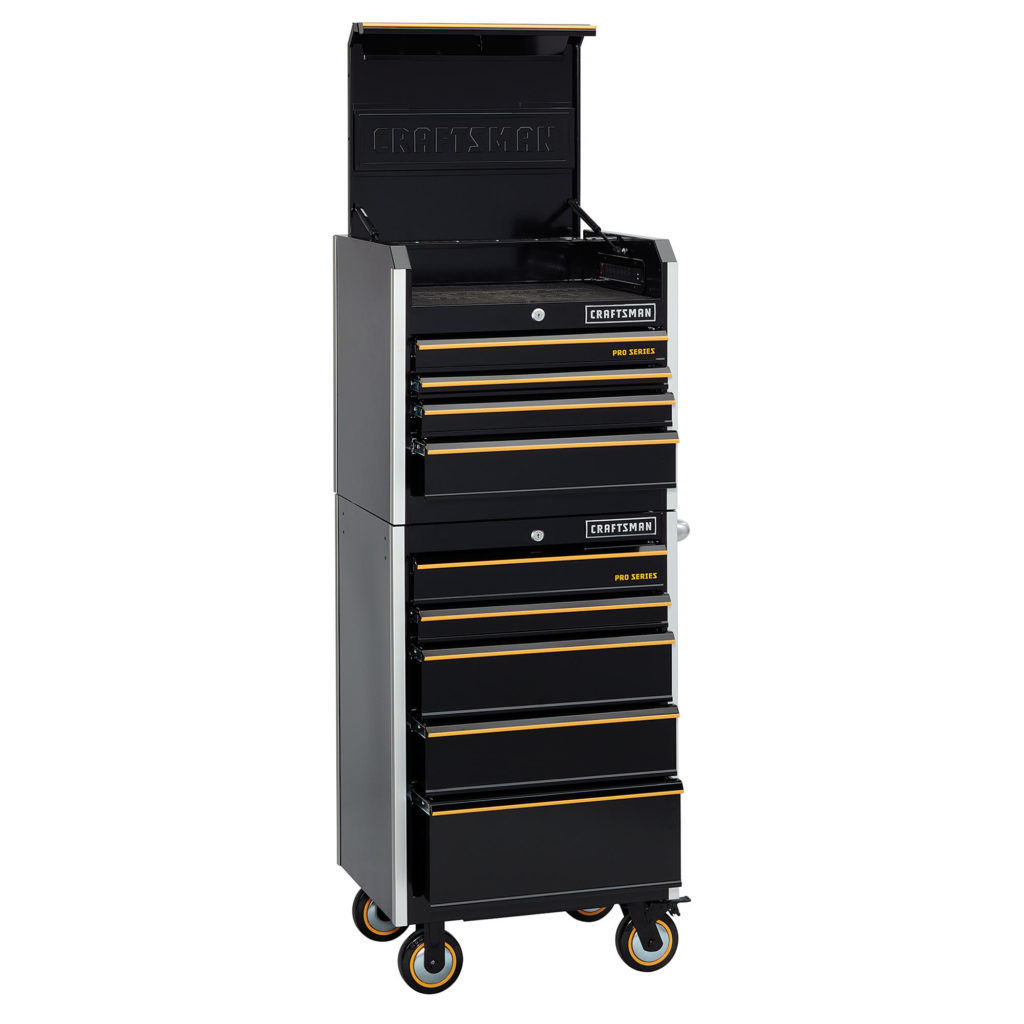 Overall, we really like the look of Craftsman's new Pro Series and are happy to see the brand on the move once again with more frequent new products—just like the old days. There's a lot of competition now, though, so here's to hoping Craftsman keeps innovating.