EDITOR'S PICK
ANCEL BD200 Wireless OBD2 Code Reader
Supports all diagnostic protocols, enabling the widest vehicle coverage
Comes with a user-friendly and highly customizable smartphone application
I/M readiness shows the status of all monitoring systems
Performs a battery check by monitoring voltage values
Doubles as a trip assistant
PREMIUM PICK
BlueDriver Bluetooth Pro OBDII Scan Tool for iPhone & Android
Gives access to most vehicle modules
Advanced tests and live data with freeze frame option
Repair reports with estimates of possible causes for each error code
Smog check that evaluates vehicles readiness for an emissions test
BUDGET PICK
Carista OBD2 Bluetooth Adapter and App
Diagnostic access at the manufacturer-specific level
The ability to perform coding and customization
Compatible with a wide range of popular diagnostic applications
Gives access to all vehicle modules
The adapter itself is sleek and quite compact
With modern cars slowly turning into computers on wheels, being able to read DTC codes and analyze live engine data is now essential for most serious troubleshooting tasks these days. And for that, you'll need an OBD2 scan tool. Unfortunately, professional scan tools are often quite expensive and usually come equipped with extensive features that you don't really need if what you want is to know why your check engine light just popped up in your dashboard.
Luckily, Bluetooth OBD2 scanners are usually much cheaper and frequently offer more than enough features for most people. However, with the high number of models out there, it's easy to get a bit lost and end up buying a cheap Chinese knock-off that will only leave you disappointed.
To help you find the right one and save some money on car repair bills, we've come up with a list of the best Bluetooth OBD2 scanner currently on the market. Keep in mind that some of them are better suited for beginners and weekend DIYers while others, usually the more expensive ones, are only worth it if you work in the field. In all cases, make sure to evaluate your budget and needs before you start shopping around. After all, the only thing worse than buying a tool that doesn't do what you expect him to is paying too much for something you will never use anyway.
Why Do You Need a Bluetooth OBD2 Scanner?
All modern cars have various onboard computers monitoring a wide range of parameters and ensuring optimum performance and safety at all times. If some of these parameters go out of a specific threshold, the system warns the driver with the appropriate warning light.
When that happens, a specific code that can help pinpoint the problem will be stored in the vehicle's memory. On-Board Diagnosis, or OBD in short, is a unified protocol that stores these codes in a specific format. As a result, every code will have the same meaning in any car, regardless of make or model.
However, access to these codes is only possible using a special device called an OBD2 scan tool that connects to the vehicle through a dedicated port. Dealers and professional workshops use various diagnostic tools for this purpose, but these tend to be quite expensive. Still, Bluetooth OBD2 scanners are much more affordable options, making them suitable for non-professionals.
Bluetooth OBD2 Scanner Reviews
With a wide range of features, the BlueDriver Pro is probably the most powerful Bluetooth scan tool on the market today. The package includes a sleek OBD2 adapter and a corresponding application that works both on Androids and iPhones—a combo ensuring quality and reliable operation.
One of the major features setting it apart from the competition is its advanced code reading capability. As a result, it will give access to all vehicle modules, including anti-lock brakes and airbag systems. Troubleshooting is easy, thanks to onboard advanced tests, smog checks, and an option to capture freeze frames. Another interesting feature is the "repair reports" function, which estimates possible causes for each error code.
All things considered, BlueDriver Pro is a unique OBD2 scanner offering the most comprehensive access. It will be the perfect tool for troubleshooting modern cars with complex systems and elaborate vehicle infrastructure. Despite having a bit higher price, it will prove its value to users looking for something extra. In fact, it's so good that it's even suitable for full-fledge auto mechanics.
Pros:
Gives access to most vehicle modules
Advanced tests and live data with freeze frame option
Repair reports with estimates of possible causes for each error code
Smog check that evaluates vehicles readiness for an emissions test
Cons:
More expensive than its competitors (but worth every penny!)
Among all devices on the market, the FIXD Bluetooth scanner is the one that comes with the most user-friendly application. Besides being easy to use, it also gives a helpful explanation in plain English for more than 7000 error codes. An additional feature is the option to give notifications on upcoming mileage-specific maintenance schedules based on vehicle make.
And if you need more access than the more basic modules, upgrading to a Premium package will transform this scan tool into a truly powerful platform, quite similar to other professional hand-held models.
One of the most interesting features of the FIXD Bluetooth scanner is the Mechanic Hotline allowing users to call a professional technician for valuable advice. It ranges from second opinions to questions about what parts to buy or DIY repair walkthroughs. The premium package also gives access to confirmed fixes and corresponding repair costs, which protect users from getting ripped off. And even better, the "Issue Forecast & Commonality" feature helps predict future problems based on data from other users with similar vehicles.
If you are a beginner or simply wrench on the side and need a little more help troubleshooting problems, the FIXD Bluetooth scanner is the one you need.
Pros:
User-friendly application with easy to understand explanations for most error codes
Gives notifications on upcoming maintenance schedules
Premium package offering access to Mechanic Hotline, Confirmed Fixes & Cost, and Issue Forecast
Cons:
Access is limited to engine and transmission modules
Premium package cost extra
Ancel BD200 OBD2 scanner offers the widest vehicle coverage, making it perfect for anyone planning to work on multiple makes and models. Indeed, it supports all diagnostic protocols that modern cars use, which is not common among competing devices. Like most of them, it comes with a corresponding application that works both on Android and iPhone. It has a simple and intuitive interface that is also highly customizable, allowing users to customize and monitor different sets of data parameters depending on the problem at hand.
Another upside of this device is the ability to monitor voltage values, which allows for a simple battery check. You can leave it plugged in and monitor your engine data in real-time as you drive.
Interestingly, there is also a trip analysis function that features voice alarms in cases of speeding and fatigue.
Pros:
Supports all diagnostic protocols, enabling the widest vehicle coverage
Comes with a user-friendly and highly customizable smartphone application
I/M readiness shows the status of all monitoring systems
Performs a battery check by monitoring voltage values
Doubles as a trip assistant
Cons:
The adapter is a bit bulky, which can be a drawback in some situations
Can only access engine and transmission modules and codes
Jethax OBD2 Scanner is another device that ensures a wide coverage by supporting all vehicles from 1996 onwards. It will work both on cars and light trucks and can cope with voltages ranging from 9 to 36 volts.
The simplicity and ease-of-use are some strongpoints this device offers thanks to several unique features. For instance, a clever LED light eases finding and connecting to the OBD port, which can be hiding in an awkward and hard-to-reach location, especially in the dark. However, this device gives access only to engine ECU and corresponding error codes, which may be a drawback if you plan to work on other systems.
Interestingly, unlike other scanners on this list, the Jethax scan tool doesn't come with a corresponding software solution. Instead, users can select the Web applications of their choice, ranging from DashCommand or Torque for Android smartphones to OBD Fusion or OBD Car Doctor for iPhones. It's important to mention that the lack of a dedicated app can be a blessing or a curse. That really depends on your mechanic skill level. If you are looking to buy your first OBD2 scan tool and aren't sure which one is better, get the FIXD model above.
Pros:
Supports most diagnostic protocols
Works on voltages ranging from 9 to 36 volts
Compatible with a wide range of popular diagnostic applications
Cons:
Access is limited to engine ECU and corresponding error codes
Carista offers a unique combination of different features and corresponding software solutions that are available on the market. The OBD2 adapter itself is compact and comes with the lowest price tag on this list. Still, it can run all popular diagnostic applications, giving reliable access to drivetrain error codes and other parameters; that alone can be enough when working on simpler systems.
However, the application that comes at a premium is what makes this device quite unique. While other scanners come with various features and levels of insight into running parameters, Carista brings dealer-level diagnostics into play. Besides the ability to access all vehicle modules, this application will allow the user to read and clear manufacturer-specific error codes, reset maintenance lights, and so on. As an additional upside, users can use this application to customize their vehicles and set different settings according to their preferences. Still, as OEM settings are available for certain vehicles only, it's worth checking the compatibility before ordering.
Pros:
Diagnostic access at the manufacturer-specific level
The ability to perform coding and customization
Compatible with a wide range of popular diagnostic applications
Gives access to all vehicle modules
The adapter itself is sleek and quite compact
Cons:
Limited vehicle coverage for diagnostic dealer-level
Carista application is an extra-cost option
Frequestly Asked Questions (FAQ)
What is OBD2?
OBD stands for onboard diagnosis, which is a common language that makes the communication almost identical on all cars. Despite their differences, all modern cars have an electronic infrastructure that operates on similar principles. On one side, there is a range of sensors that measure an incredibly wide range of data.
The onboard computer uses these values to determine how different systems are running and decide on appropriate actions. If any of these values are out of predetermined ranges, the system will store a specific 4-digit error code within its memory, making it easier for mechanics to identify the culprit and fix the problem.
Which cars use OBD2?
The usage of the OBD2 standard began in 1996 to improve fuel economy and reduce emissions but also to make fixing cars that were becoming increasingly complicated a lot easier. Still, there are variations between makes and models, as manufacturers implemented this technology at different times. This is why there is no simple and definitive answer to which cars use OBD standards. However, gasoline cars made after 1996 and those with diesel engines made after 2000 are all OBD2-compliant.
What can Bluetooth OBD2 scanners do?
Despite their simplicity and affordable price, Bluetooth OBD2 scanners are a reliable way of getting an insight into vehicles' running parameters. Although there are different models available on the market, all of them work on the same principle. Connecting them to the vehicle will give users access to stored error codes and live data. While basic models are limited to drivetrain modules and their parameters, more advanced ones can also communicate with other systems.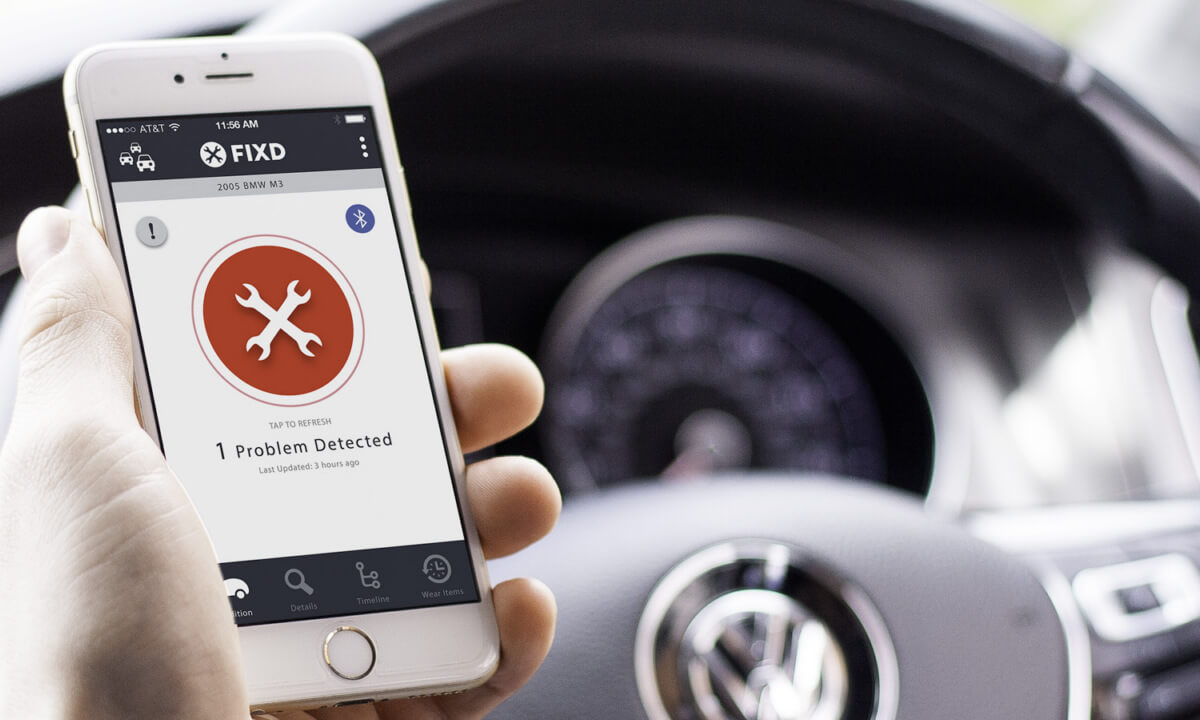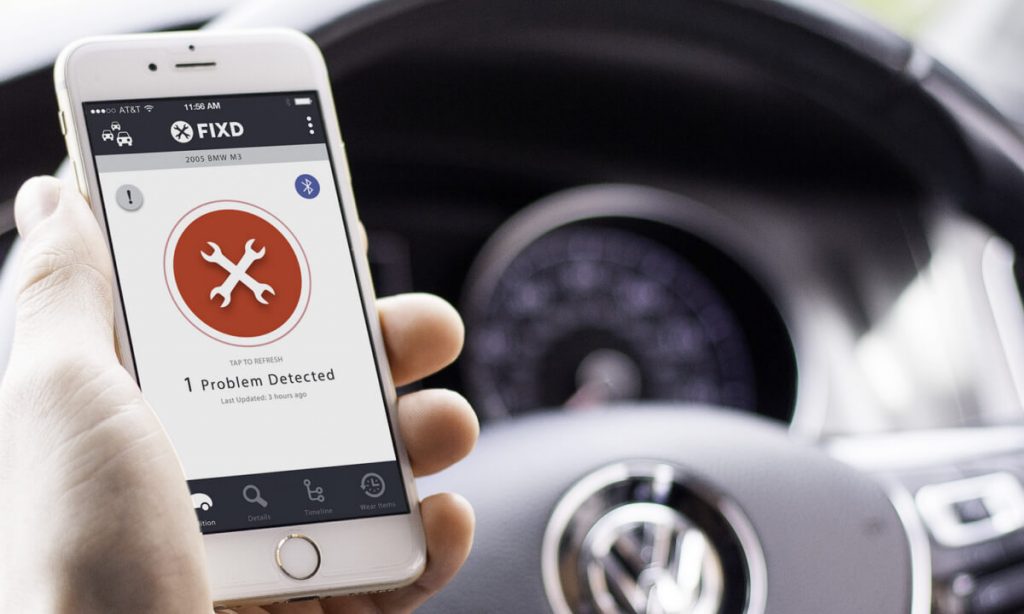 Where do these scanners connect to?
All modern cars have something called an OBD2 port, a standard socket for connecting a diagnostic tool. In most cases, this port will be easy to find somewhere under the dash, usually on the left side, sometimes on the right, sometimes near the fuse box—it depends. Some manufacturers choose a different location, which can make things a bit more difficult. In those cars, the OBD2 port may be hiding in places like the glove box or behind the ashtray. That being said, if your car was produced after 1996, there's one somewhere.
If you can't find it, consulting the user manual or performing a quick Google search should reveal the exact location in a jiffy.
What is the difference between scanners and diagnostic tools?
Many OBD2 scanners on the market today are capable devices that can do more than just reading error codes. Still, even the best among them have their limitations. Although being more expensive and complex, diagnostic tools are far more powerful machines. Besides standard functions that are similar to scanners, they can run test procedures and perform various adjustments. But unless you are a professional auto mechanic working 40-hours a week in the shop, and do extensive fuel injection tuning, for example, you don't really need a full-fledged diagnostic tool.
Verdict
As we have shown in this article, there is a wide range of scanners with different features available on the market. Capable devices like the BlueDriver Bluetooth Scan Tool will access all vehicle systems and stored codes. Although other scanners may have certain limitations. However, these are usually cheaper and can still be more than enough for most users. In the end, devices like Carista will give both dealer-level access to all systems and allow users to perform customizations.
In all cases, make sure to correctly evaluate your budget and needs first. But as a general rule, if you aren't so sure which one you should buy, get your hands on the BlueDriver or FIXD models—they won't disappoint!