The wife and I are closing on a house this month, which is nestled on about two acres with a bunch of mature oak and other trees. As we run through the paces of buying a home, various visits to the property during the fall and winter months gave me a glimpse into just what I'm getting myself into—leaves… lots and lots of leaves. ????????????
Leaf blowers and stand-alone mulching machines have their place, but I need something a bit more portable. The new WORX WG510 Turbine Fusion is an all-in-one blower, mulcher, and bagger, and may just fit the bill.
See Also: 6 Best Leaf Vacuums with Mulcher and Blower Options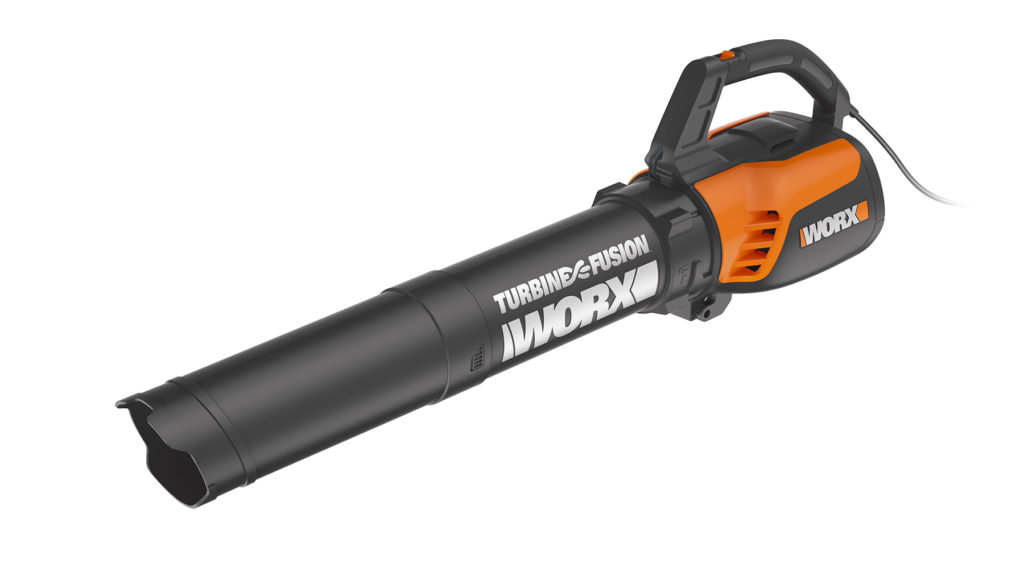 Based on the same jet propulsion technology we covered in our look at the WORX 56V Jet-Powered blower, the TURBINE FUSION combines big-air volume with a patented axial fan motor design to quickly and completely round up heavy accumulations of fallen leaves and debris, even when wet.
Weighing in at about 10lbs, the WG510 Turbine Fusion is powered by a 12-amp motor and produces 525 cubic feet of air per minute at speeds as high as 65 mph. This model doesn't have as much speed as other blowers—even those made by WORX—but the larger air volume is what makes moving piles of leaves easier. The unit also has two speeds so you can achieve a gentler air stream for sweeping sensitive areas, such as garden beds, over pea gravel, inside garages or sheds, and on patios or decks.
The included snap-on leaf collection bag holds 0.75-bushel (or about six gallons) and converts the WORX WG510 Turbine Fusion blower into a vacuum/mulcher. A two-stage metal impeller mulching system with a 24:1 ratio means 24 bags of leaves are whittled down to only one bag that needs to be lugged to the curb or used in flower beds.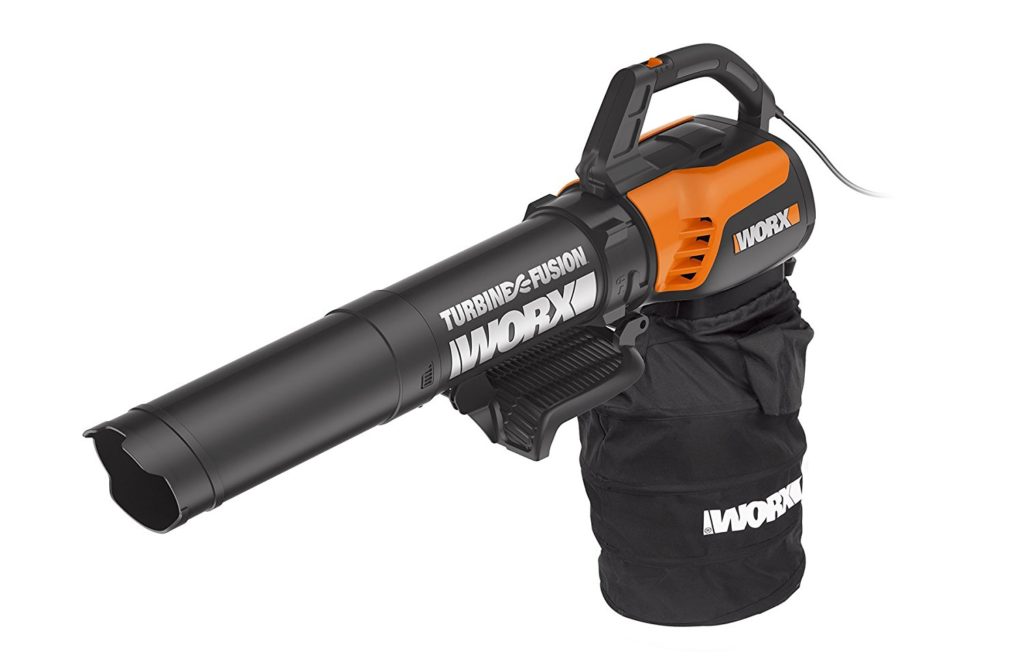 The WORX WG510 Turbine Fusion Blower/Mulcher/Bagger is available on Amazon or at your local big box store and is backed by a three-year warranty. Reviews are mostly positive (4-5 stars on various websites), but there are some negatives—like one reviewer stating that the machine creates a lot of dust and another that the unit clogs too easily.
UPDATE: the WORX Turbine Fusion has been discontinued. If you like this, you'd love a similar model – WORX WG512 TRIVAC 3-in-1 Electric Leaf Blower/Mulcher/Yard Vacuum which you can buy on Amazon or from WORX directly.
Here's a video tour of the TURBINE FUSION from WORX: