For many of us this Spring, weekends = yard work. And a familiar ending to yard work (before the beer) is blowing the mess you made off the driveway, walkways and porches.
For me, I've been using a now discontinued WORX 20v cordless blower for a few years after giving up the gas blower, which was just too much for my yard. This past weekend, however, the WORX battery just didn't come through, dying after about three minutes.
It's time for an upgrade.
There are a bunch of cordless leaf blowers on the market, each claiming to be better than the other, with more power and battery life. But a simple look at the specs and you'll see that the WORX 56v TURBINE Cordless Blower is tough to beat.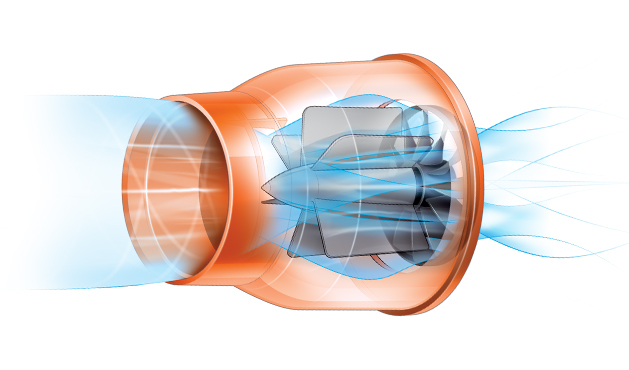 WORX has developed a new technology they fittingly call TURBINE, which brings jet engine tech into a brushless leaf blower, resulting in a powerful 465 CFM @ 125 MPH max velocity. The unit also has variable speed controls and a turbo-boost function for greater control in areas where so much power would likely make more of an unintended mess.The WORX TURBINE is relatively lightweight, coming in at just under 13lbs with the chunky 56v Lithium-ion battery attached. Various reviews have put battery life at about 10-12 minutes at full power, although we've not verified these tests. Charge time is about 90 minutes, according to WORX. Additional batteries are also available (and we always recommend at least two batteries for almost every cordless tool), and the system is part of the WORX Powershare line, making TURBINE batteries interchangeable with other WORX 56v tools.
While the 56v TURBINE blower retails for about $200, WORX does offer a 20v option for around $100. You can also purchase the tool with or without the battery if you already have other Powershare tools.
The WORX 56v TURBINE Cordless Blower is available on Amazon, at Home Depot stores everywhere or from WORX directly.
Here's a quick and witty video from WORX showing off the TURBINE technology: