[box type="info" align="" class="" width=""]APRIL 2017 UPDATE: The WORX Hydroshot wasn't available and little info was known at the time the original article below was posted. As of April 2017, the product appears to be
available in the USA via Amazon.com
.[/box]
— ORIGINAL ARTICLE —
We spotted a recent video from WORX about a new cordless pressure cleaner that looks interesting for those who need something in between the 40-60 PSI that the average garden hose provides and the 1500-1800 PSI that the lower end of the pressure washer market offers.
The WORX Hydroshot (model #WG629) is said to operate within two power ranges between around 60PSI and 320PSI. The unit only weighs about 4lbs and runs on the WORX 20V PowerShare battery platform. There's no chassis to lug around like other pressure washers, and the Hydroshot can draw water from just about anywhere using a filtered hose that connects to the lance (which is the entire tool).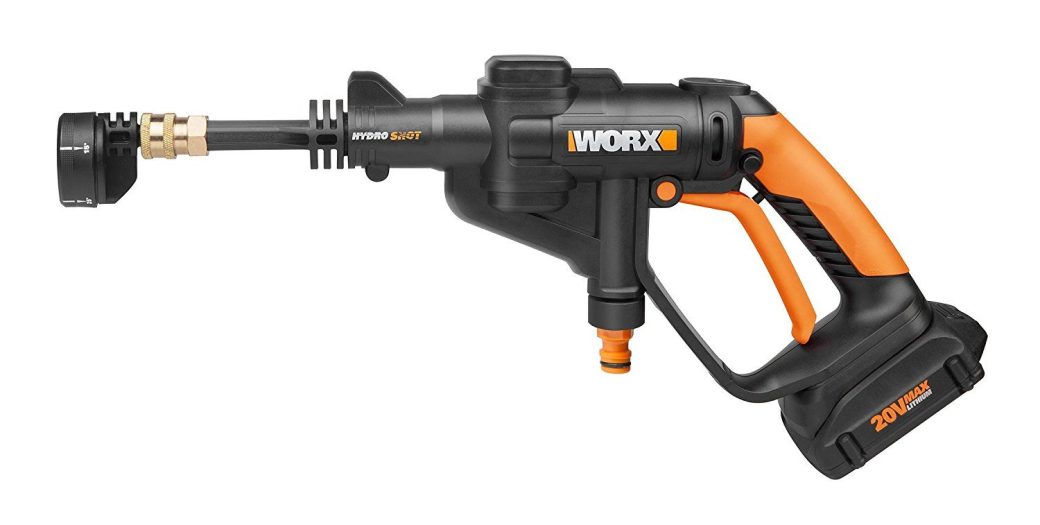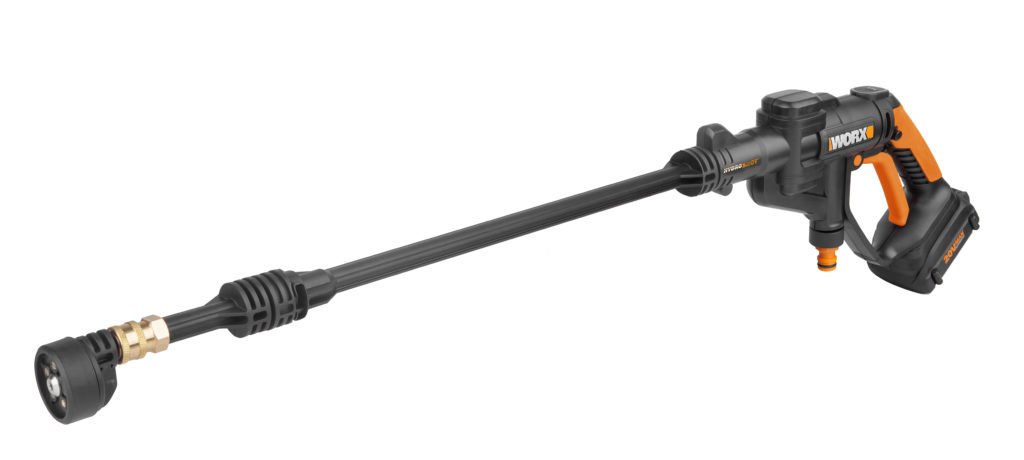 Other pressure washers can draw water from standing sources, too, like the Karcher Follow Me we reviewed a few months back, but while the WORX Hydroshot is less powerful, it is cordless and highly mobile—something that will be super-useful for light-duty jobs.
There's not a lot of additional info available yet, but we're hearing that the Hydroshot will be available next Spring (2017) for about $100-$120 at Home Depot, Amazon, and the WORX website.
[box type="info" align="aligncenter" class="" width=""]12/1/16 Update: It appears WORX has pulled the video promo of the Hydroshot, and the only retailer we can find currently selling the tool is
Max Tool
. It could have been an early consumer test. We'll see next Spring when it is supposed to be released officially. WORX did not respond to our request for clarification.[/box]
Here's the promo video from WORX for the new Hydroshot 20V PowerShare Pressure Cleaner: