We spotted a recent video from WORX about a new cordless pressure cleaner that looks interesting for those who need something in between the 40-60 PSI that the average garden hose provides and the 1500-1800 PSI that the lower end of the pressure washer market offers.
The WORX Hydroshot (model #WG629) is said to operate within two power ranges between around 60PSI and 320PSI. The unit only weighs about 4lbs and runs on the WORX 20V PowerShare battery platform. There's no chassis to lug around like other pressure washers, and the Hydroshot can draw water from just about anywhere using a filtered hose that connects to the lance (which is the entire tool).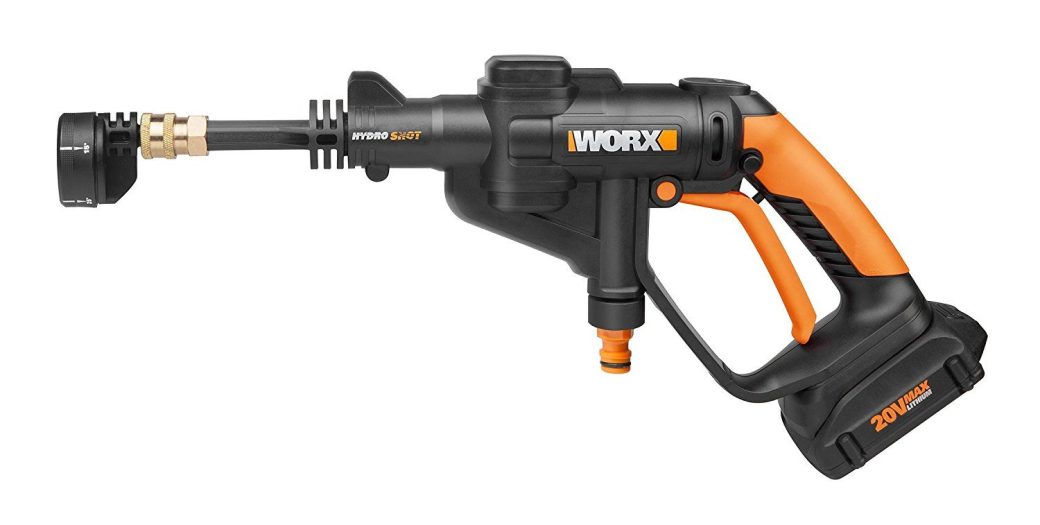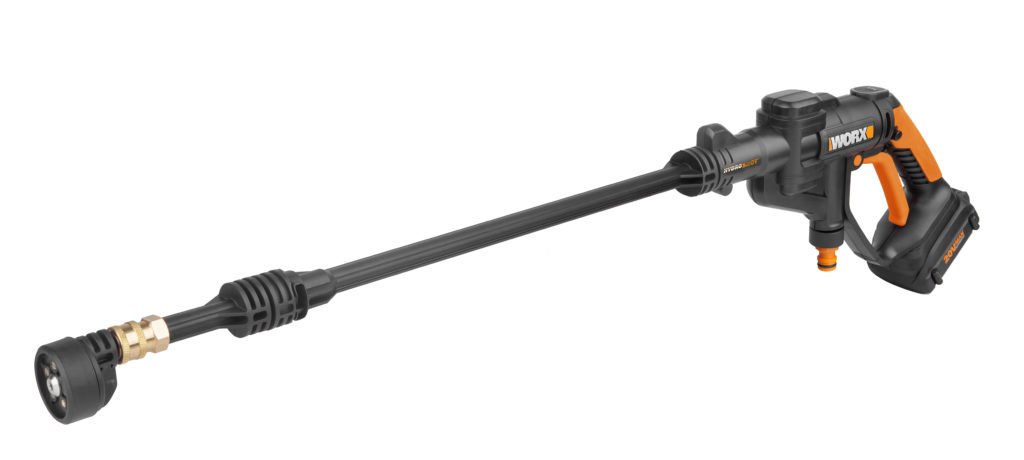 Other pressure washers can draw water from standing sources, too, like the Karcher Follow Me we reviewed a few months back, but while the WORX Hydroshot is less powerful, it is cordless and highly mobile—something that will be super-useful for light-duty jobs.
There's not a lot of additional info available yet, but we're hearing that the Hydroshot will be available next Spring (2017) for about $100-$120 at Home Depot, Amazon, and the WORX website.
Here's the promo video from WORX for the new Hydroshot 20V PowerShare Pressure Cleaner:
WORX WG629 Hydroshot 20V PowerShare 2.0 Ah 320 PSI Cordless Portable Power Cleaner
[PORTABLE POWER WASHER] The first truly portable power cleaner that lets you easily and...
[5X MORE PRESSURE THAN A HOSE] Delivers 320 psi of mean, green, cleaning streams; While...
[SAME BATTERY, EXPANDABLE POWER] The same battery powers over 75+ 20V, 40V, and 80V...
[DRAW WATER FROM ANYWHERE] Attaches to a typical garden hose or draws water from any fresh...
[2-SPEEDS] Go HI or LO: HI for when your vehicle or deck is really dirty—LO for lighter...