Air is a really powerful force. In fact, rescue personnel and vehicle recovery pros have used various air jacks and wedges for a long time. Locksmiths also use air wedges to assist in opening locked cars and trucks. But who would've thought that little bags of air could be so useful around the shop or job site?
Winbag did!
Made in Demark with a U.S. facility right here in Florida, the Winbag is an inflatable air cushion with so many creative uses, including replacing the need for traditional wood shims or even additional hands, in many situations.
Measuring a little less than a foot square, made of a strong fiber-reinforced material and capable of lifting up to 220lbs when fully inflated, the Winbag can be used to level windows, doors, cabinets and appliances with ease. At only 3/32″ uninflated, the Winbag can slide in between the tightest of spaces and lift or spread up to 2″. It can also be used with shims or wedges to increase effective lift or spread.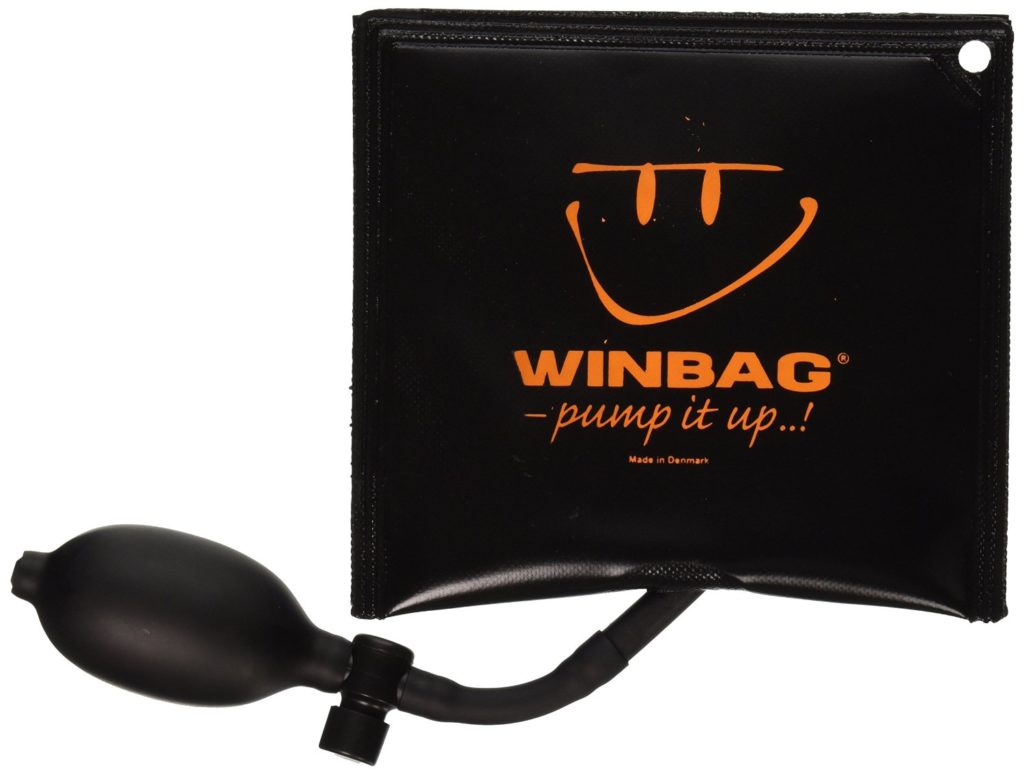 Once the Winbag is in place, the integrated hand bulb inflator is seemingly simple to pump with one hand or a foot to inflate the device as much or a little as needed. A push of a button and the Winbag slowly deflates. This design allows for slow and smooth lifting, lowering and leveling, thereby potentially replacing the decades-old and oftentimes frustrating wood shim. And unlike wood shims and plastic wedges that can mar surfaces, the Winbag won't leave a mark.
Here's a video showcasing how the Winbag can be used, albeit extremely focused on window installers. Think outside of the box a bit, though, because a couple of these little bags could be very useful in and around the shop, where an extra set of hands could be great to get something level, slightly elevated or spread apart.
Sale
winbag 15730 Air Wedge Alignment Tool, Inflatable Shim
Inflatable air wedge replaces the need for wooden shims and plastic wedges in window, door...
Aligns and levels household appliances and furniture
Powerful hand pump lifts up to 300lbs per WINBAG
Span gaps 3/32 to 2 inches
Inflatable air cushion made of fiber reinforced material that is durable yet non-marking