Diagnostic tools have come a long way in the last several decades. Launch's new OBDII diagnostic tool is a perfect example, bringing pro-level features to the weekend DIYer. The Launch CRP129e works on more than 50 makes and thousands of models. It's an affordable tool that's easy to use and provides owners with an abundance of vital data to help diagnose problems and prevent serious damage.
This review will give you the truth about Launch's newest code reader. We will look at all of its key features and tell you how well it works in solving problems. Moreover, you'll get the positives and the negatives about the CRP129e from real users to help you decide if it's the OBDII scanner you need.
Who is This Product For?
The Launch CRP129e is an OBDII scanner and diagnostic tool intended for home mechanics, DIYer, and even professionals. It has many features usually reserved for much more expensive tools, so it's useful to anyone who owns a car, SUV, or truck with an OBDII port, i.e., any car built after 1996.
Launch CRP129e Key Features
When picking the Launch CRP129e up, it already feels like a well-built tool. The rubber case gives you a good grip even with slippery hands, and it feels like it could withstand a drop without damage. Even the OBDII cable seems heavy-duty and attaches to the top of the tool using a secure, threaded plug.
The CRP129e features a 5-inch touchscreen displaying all the information. And thanks to the Android 7.1 Nougat operating system, it's fast and reliable. Moreover, updates are free for the lifetime of the device. The CRP129e is compatible with OBDI & II-equipped vehicles, including many 2020 models.
Types of Codes the CRP129e Reads
The Launch CRP129e scan tool reads four types of codes and displays information in data sets or graphs, depending on the type of information. Data can even be emailed so you can print the information you need.
Engine Codes
The CRP129e reads and clears engine codes for more than 100,000 cars and light trucks, including emissions codes, knock sensors, temperature sensors, and many other system data. Using WiFi, the tool can even search for the description of each code type to help you diagnose the problem quickly.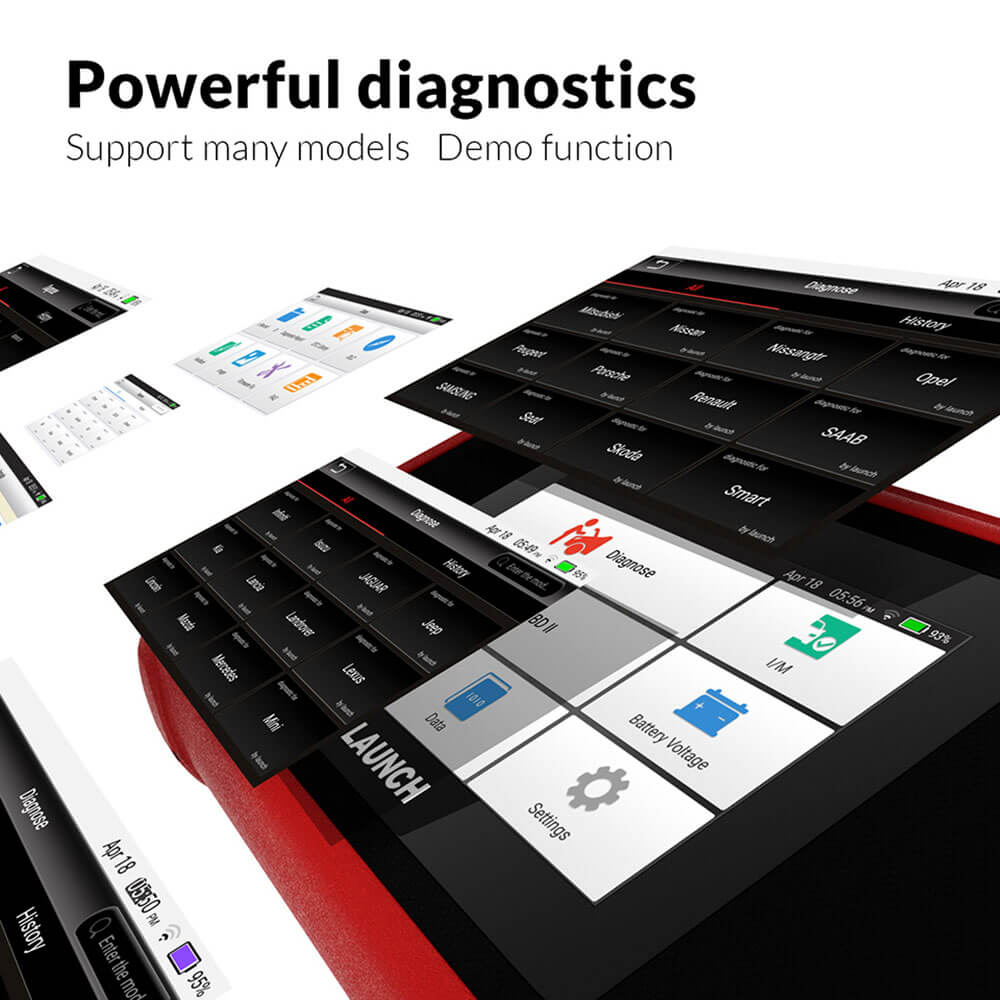 Transmission Codes
The CRP129e reads and clears transmission codes. Live data can be displayed in a graphical format to help you diagnose transmission-related issues. You can also monitor the transmission performance in real-time and find out the temperature of your transmission fluid while driving.
SRS Codes
You can also identify and clear airbag codes with the CRP129e. It gives you the ability to monitor and check on the SRS system health, and more specifically, airbags, impact sensors, and SRS module.
ABS Codes
Fault codes in your anti-lock braking system are a serious warning of potentially risky problems with your car. Fortunately, the CRP129e lets you read, fix, and clear fault codes in your braking system as well. You can also get data on the brakes' temperature and condition (when applicable), and the tool can aid in bleeding air from the ABS.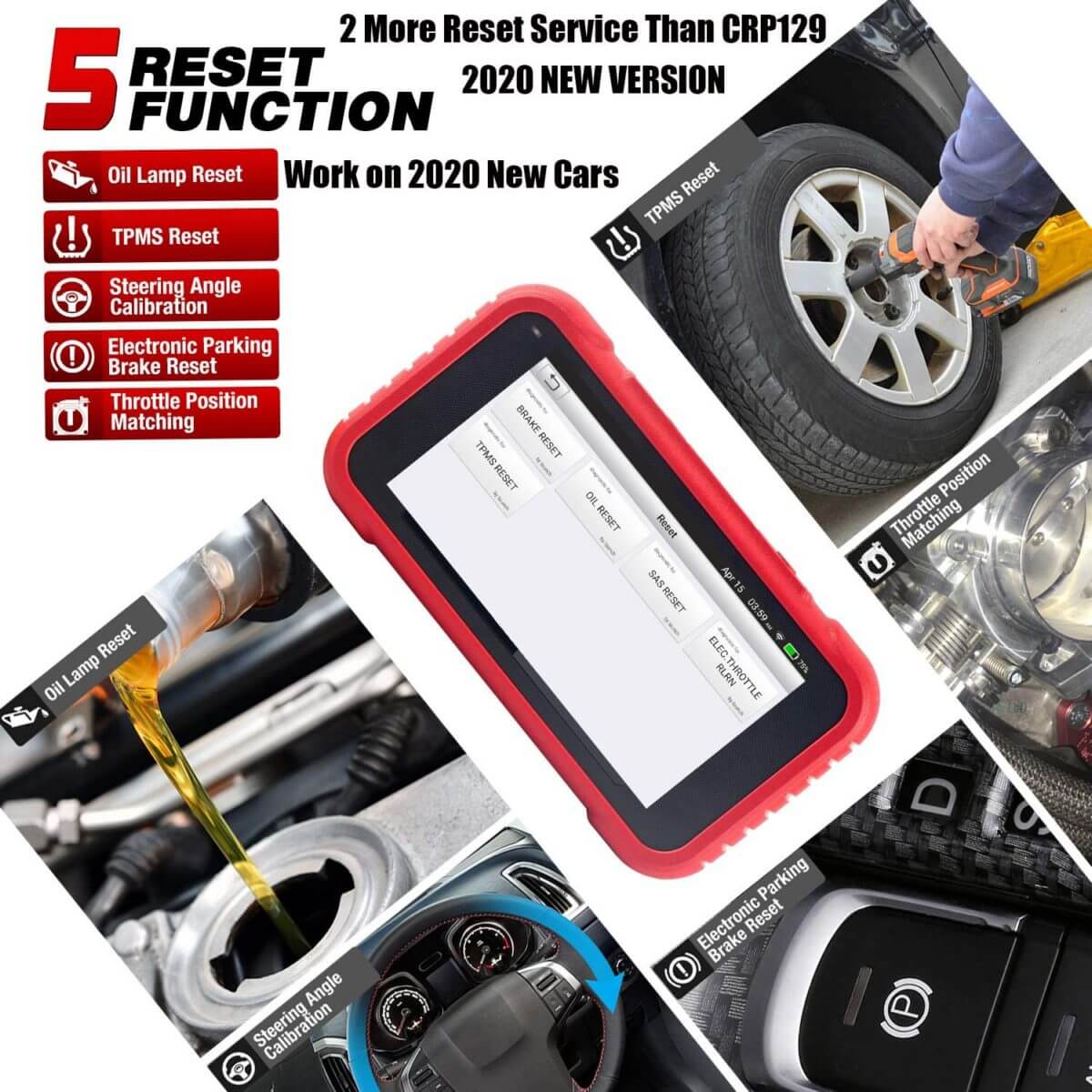 Sensors the CRP129e Can Reset
The CRP129e can reset five common sensors, a vital function when making repairs or when diagnosing sensor-related issues.
TPMS Sensor
The tire pressure monitoring system informs drivers about low tire pressure. When replacing TPMS sensors, the CRP129e can help you reset them and clear warning lights.
Throttle Body
The CRP129e can reset and calibrate the throttle body after it's been replaced or cleaned. This function is especially useful when diagnosing throttle body sensor problems.
Electronic Parking Brake Reset
Cars and trucks with electronic parking brakes can be a pain to service without a scan tool allowing you to retract electric parking brake calipers. The CRP129e can also reset electronic parking brake systems when it has been serviced or experienced a fault.
Steering Angle Calibration
A function not frequently found on cheaper scan tools, the CRP129e can even calibrate steering angle sensors. This feature is important for proper steering geometry and vital to ensure that Advanced Driver-Assistance systems work properly. A calibration and reset often need to be done after steering, or suspension parts are replaced.
Oil Change Lamp Reset
The CRP129e provides you with oil life data to help you monitor your oil condition. It can also and turn off oil change lights. This function is especially handy for mechanics having to reset a multitude of oil lights every day.
Pros
It reads a wide range of codes, including engine, transmission, brakes, and airbags.
The touchscreen is simple to use, and the operating system is easy to navigate.
Data mapping and live data displays are extremely helpful for monitoring and preventing problems before they get serious.
The sensor resets are vital features when you work on your car.
Cons
The CRP129e only has access to data and features depending on what the OEM decides to share. Thus, some cars will have more data displayed and more features than others. Make sure to check which data is displayed for your car before you buy.
Some of the advanced features must be purchased separately.
Key Features
Reads ECM, TCM, SRS, and ABS codes for more than 50 makes and thousands of models.
Resets five common sensors: TBS, TPMS, electronic parking brake, steering angle calibration, and oil change lamp.
Auto VIN scan for some models
Uses a rechargeable built-in lithium-ion battery
High-quality OBDII cable
Comes with a carry bag
Lifetime free software upgrades
Five-year warranty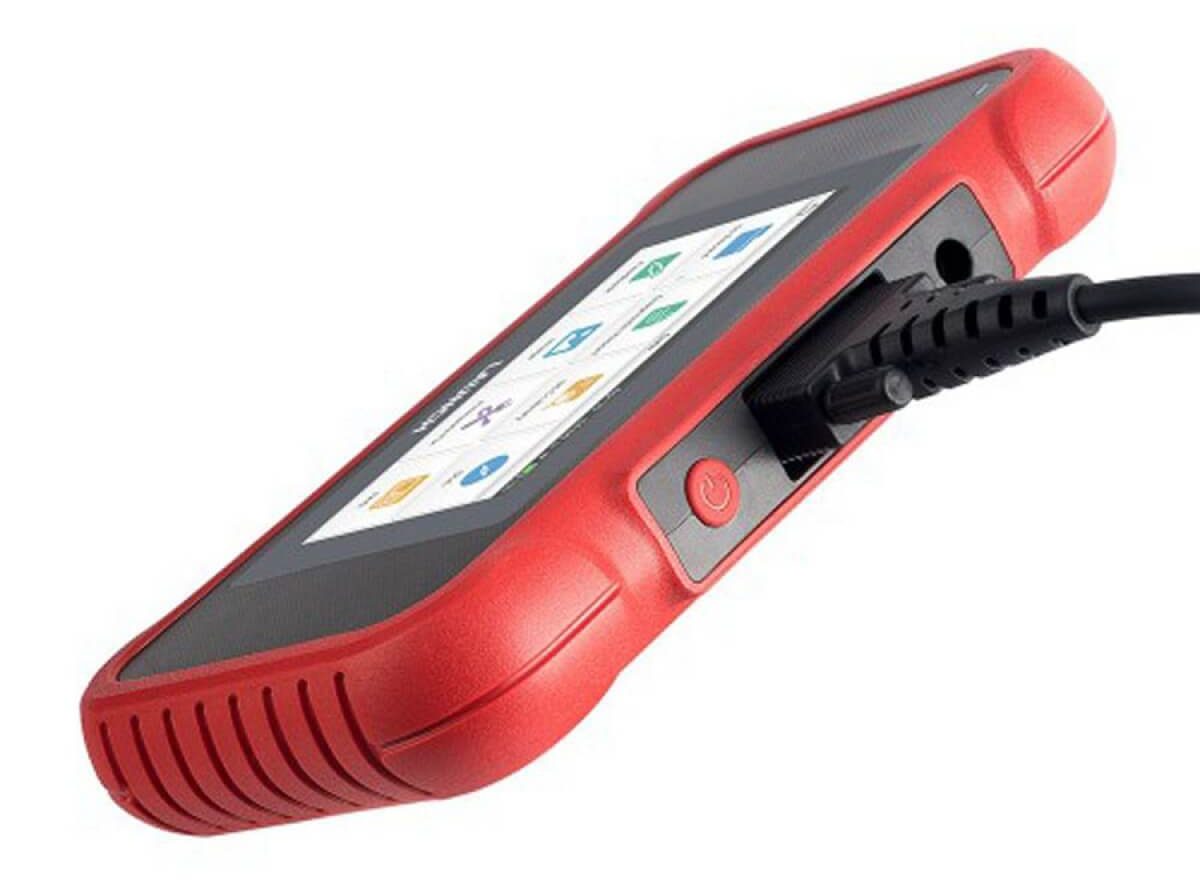 Technical Specifications
Android 7 operating system
Size: 10.79 x 8.66 x 3.46 inches
Weight: 2.55 pounds
Android 7.1 operating system
5-inch TFT touchscreen
4000MAh Lithium-Ion battery
Touch & keypad inputs
Cabled OBD-II connection
Charging through 5V cable or diagnostic connection
Frequently Asked Questions (FAQs)
Can the Launch CRP129e clear engine codes even if the problem isn't fixed?
It will clear most codes even without repair. However, if the problem isn't fixed, the code will invariably come back.
Can I use the CRP129e to customize settings in my car's computer?
No. The CRP129e is a diagnostic tool, not a programming tool.
Will it tell me what the problem is?
Yes. And no. While the CRP129 can tell you which TPMS sensor or which cylinder has a misfire, it won't tell you why the sensor isn't sending a signal or if the cylinder's dead because of a faulty spark plug or a lack of fuel.
However, a scan tool will allow you to read the DTC codes triggered by the fault, which will then allow you to find the right troubleshooting procedure and go from there. The CRP129e also displays live data, an essential feature to quickly identify engine and sensor-related problems.
Final Verdict
The CRP129e from Launch is a versatile OBDII scan tool that works with many vehicles. It's great for DIY mechanics needing more comprehensive information than entry-level code readers but also professional mechanics. Moreover, the ability to display live data in graphical format is an excellent feature anyone can use to monitor how their car is performing.
Sale
LAUNCH OBD2 Scanner, 2023 Elite CRP129E Diagnostics Scan Tool, ABS/SRS/TCM/Engine Code Reader, 8...
[2023 New Elite Version, More Functions, No Extra Fee] Big Surprise! With the same cost,...
[F-ree TPMS Activation Tool] Just click "Extra Savings" under price and add both to your...
[8 Reset Services]+[Fantastic Auto VIN] LAUNCH CRP129E Elite obd2 scanner now offers 8...
[Multi System Diagnostic Tool]+[4-IN-1 Live Data Graphic] LAUNCH CRP129E Elite obd2...
[Work Out Of Box]+[Wide Vehicle Coverage] No need to waste time to download the software...