With lots of new tool chest/cabinet combo releases over the past year, Husky—a Home Depot house brand—proves it's certainly a worthy contender in the space. In fact, their new 52″ and 56″ tool storage solutions are strong, great looking and feature-rich enough for us to consider them over several others we were eyeing for the official GarageSpot buildout (more on that in the coming months).
Husky's new line is available in either a 52″ 15-drawer option or a 56″ 23-drawer option. Both feature all-welded steel construction with a great-looking black matte powder coat finish that's also rust-resistant and won't put your fingerprints on display like so many other brands' glossy finishes. Both versions rest on six 5″x2″ industrial-grade polypropylene casters—four that swivel with brakes and two that don't—that can support up to 2,500 lbs.
See Also: 9 Best Garage Cabinets for All Your Tools and Equipment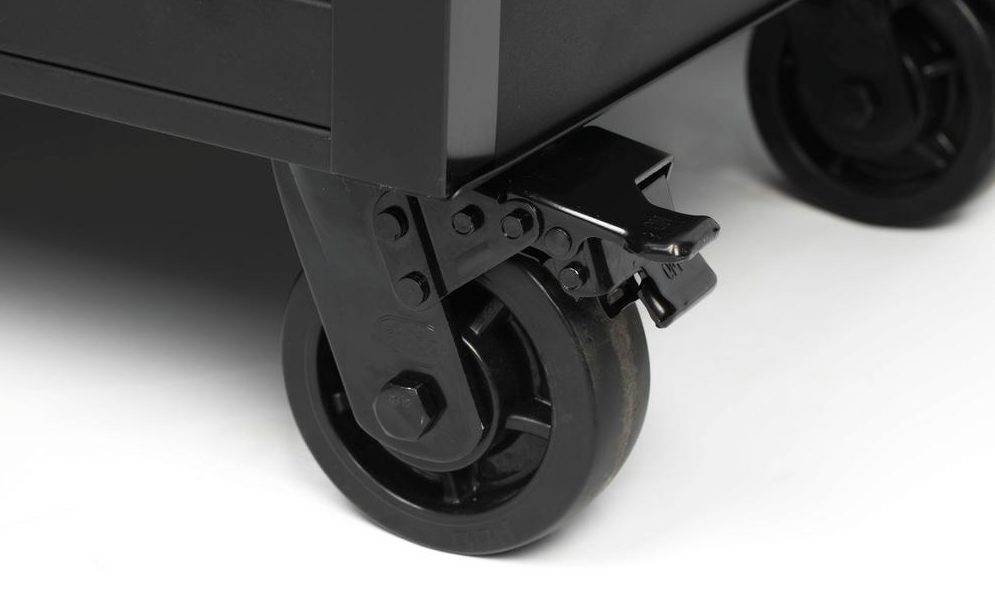 Both the 52″ and 56″ units feature full extension soft-close drawers and a reinforced top deck lid supported by heavy-duty gas stuts. The ball bearing drawer slides can support up to 120 lbs. each, while the bottom cabinet drawers have two slides on each side, allowing them to support twice as much weight. All drawers also include pre-cut liners, which is usually an extra expense with other units. The chests and cabinets are fitted with a barrel key lock system to ensure your tools are secure when you're away.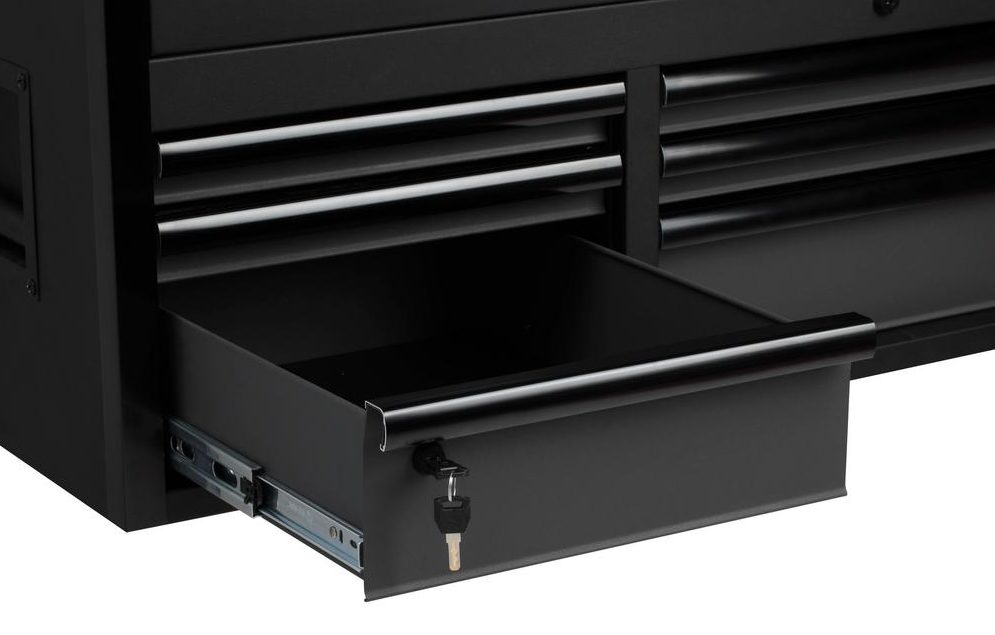 The 52″ chest has a handy magnetic panel in the back of the top deck and four power outlets with two integrated USB ports for charging your various battery packs and mobile devices. The 56″ chest has a power strip with eight outlets and also two USB ports, which runs the entire length of the top deck (vs. being mounted on the side of the deck).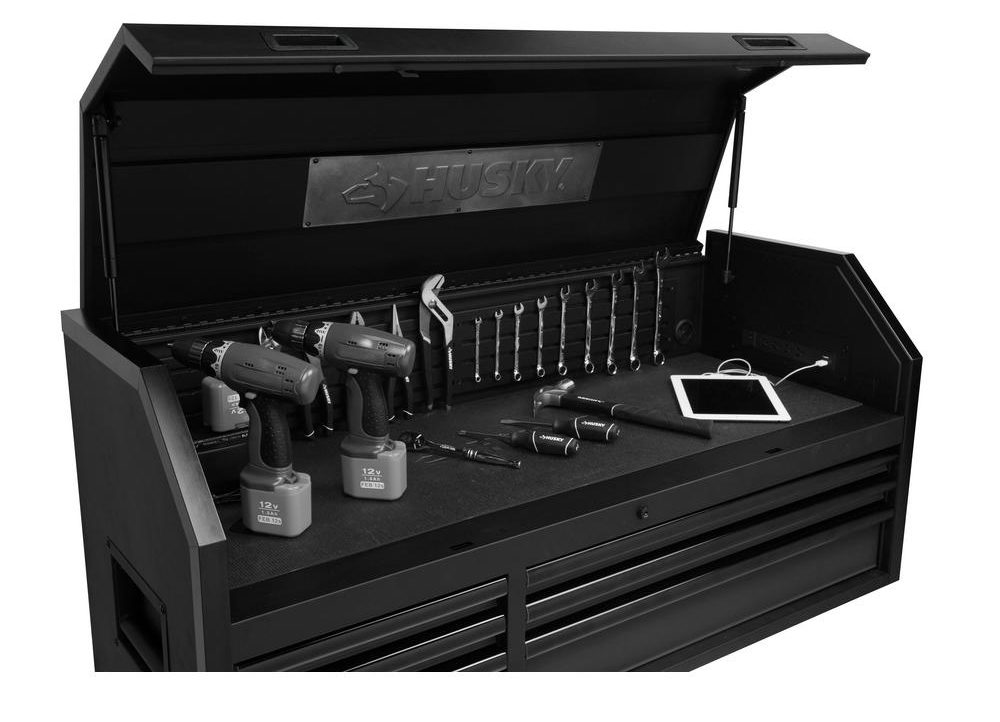 The 56″ chest includes a USB rechargeable magnetic LED work light that has three light modes, a recessed folding hook, and produces up to 360 lumens. While there is no LED light included in the 52″ version, that unit does have a bottle opener mounted on the side of the chest. Give-and-take. Both combos include integrated handles on either side of the top chests and a tubular side handle on the rolling cabinet for mobility.
See Also: 7 Best Tool Chests for the Money
Husky also offers several mobile workbenches in its line, but we like the 46″ 9-drawer best. With the same black matte finish, soft-close drawers, and caster setup, the mobile workbench is a perfect addition to whichever tool chest/cabinet combo you choose.
This particular workbench has a top drawer that runs the entire length of the cabinet plus a bulk storage area behind a door with an adjustable-height shelf. The workbench also includes a built-in, six-outlet power strip with two USB ports.
See Also: 7 Best Garage Shelving Units for Comfortable Storage
For the money, Husky is giving the competition an impressive run. As stated earlier, we're seriously considering these units for our own build-out when we compare them to several other options.
And here is a preview of the new Husky tool storage solutions from the guys over at Tools-in-Action: