Three years ago today (seriously, not planned!), we published a quick overview of the WORX Pegasus Work Table & Sawhorse. We didn't own one at the time but thought it was cool, so we covered it.
Recently, we purchased one of our own for a project we were working on and decided we'd dig-in and do a more complete hands-on review. So, here goes…
The 32″ high WORX Pegasus is made from a strong ABS plastic and some aluminum/metal parts used for the clamp tracks, converter rails, and other small parts. The 31″ x 25″ worksurface seems solid and didn't flex on us at. In fact, WORX claims that, in "table mode," the Pegasus will support up to 300lbs and when folded into "sawhorse mode," 1,000lbs. For most DIY projects, that will be plenty of support.
Straight out of the box, the Pegasus is ready to go. It unfolds and sets-up in just a few seconds by lifting the table up slightly off the ground, giving in a gentle shake allowing its legs to lock into place, and setting it back down so you can get to work.
The work surface is nice and flat with integrated rulers to help with on-table measurements. There are two small trays and one longer tray on either side to store fasteners, bits, or whatever else you need to not lose while working on your project. A magnetic tray would've been a nice addition, but you could easily add your own.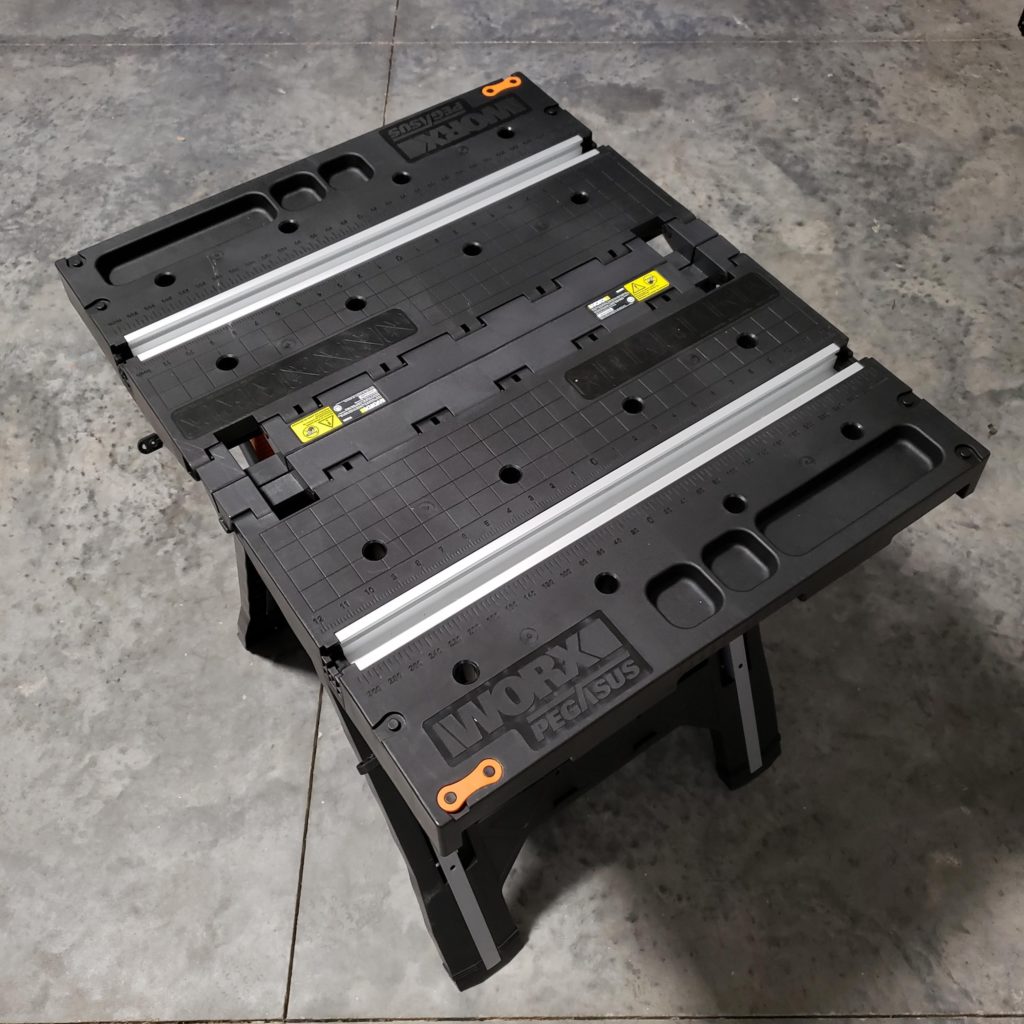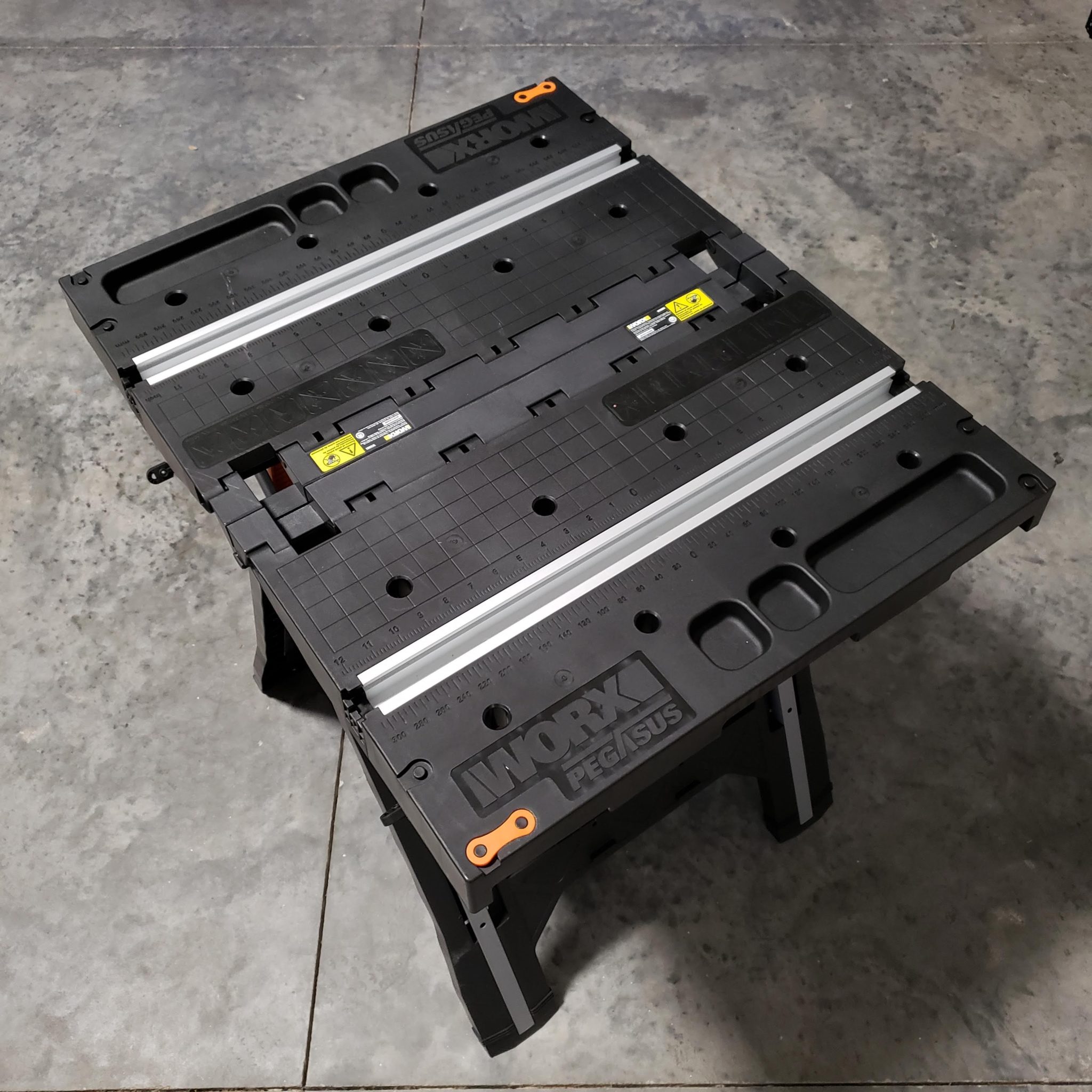 There are also eight ¾" holes on either side of the tabletop, for use with four included clamp dogs, which are very small, so more like clamp puppies. These holes allow for more precise control over odd-shaped material.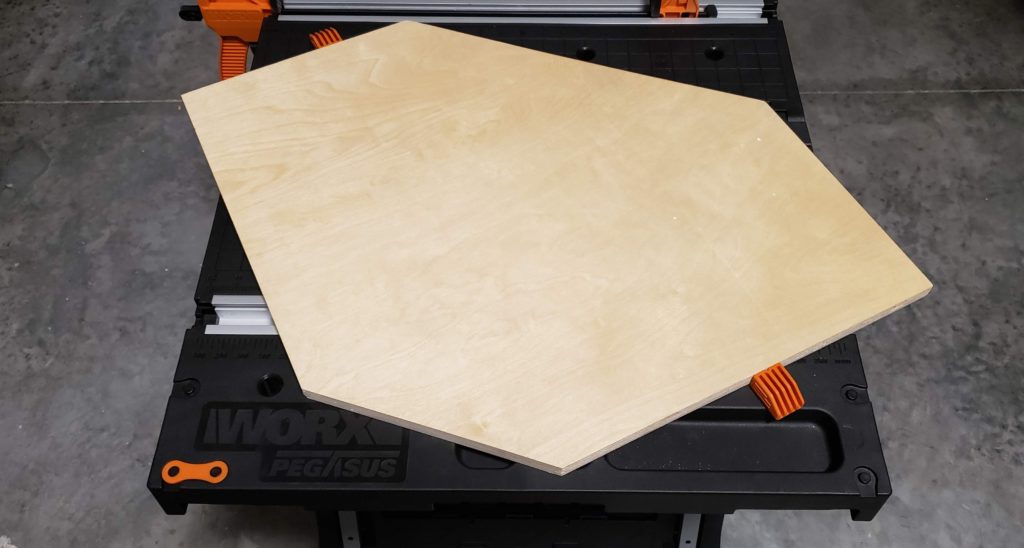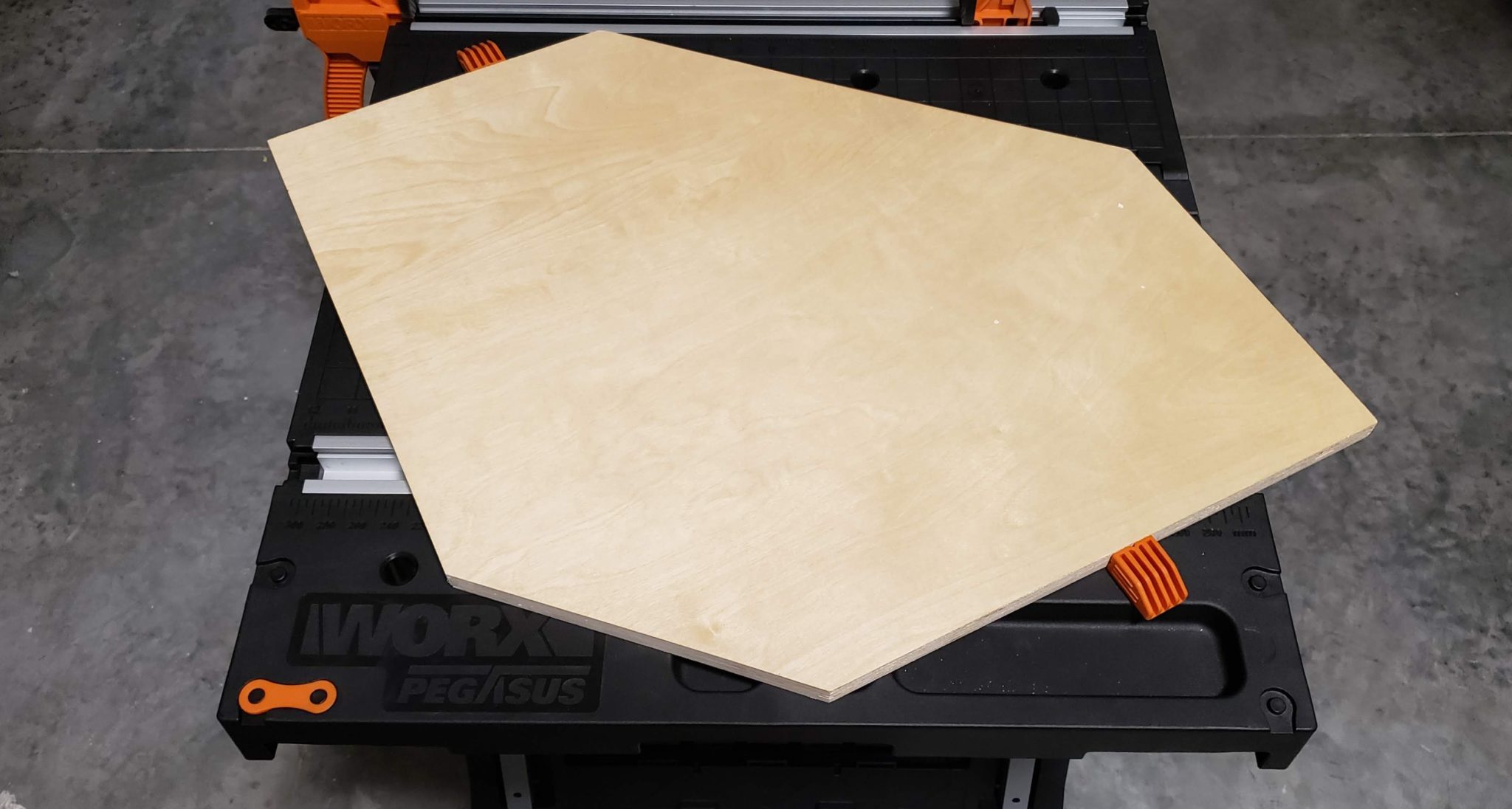 You can also use other brands' bench dogs in these holes—like the Rockwell Bench Cookies, which we really like a lot and worked well with the Pegasus work table when we used them.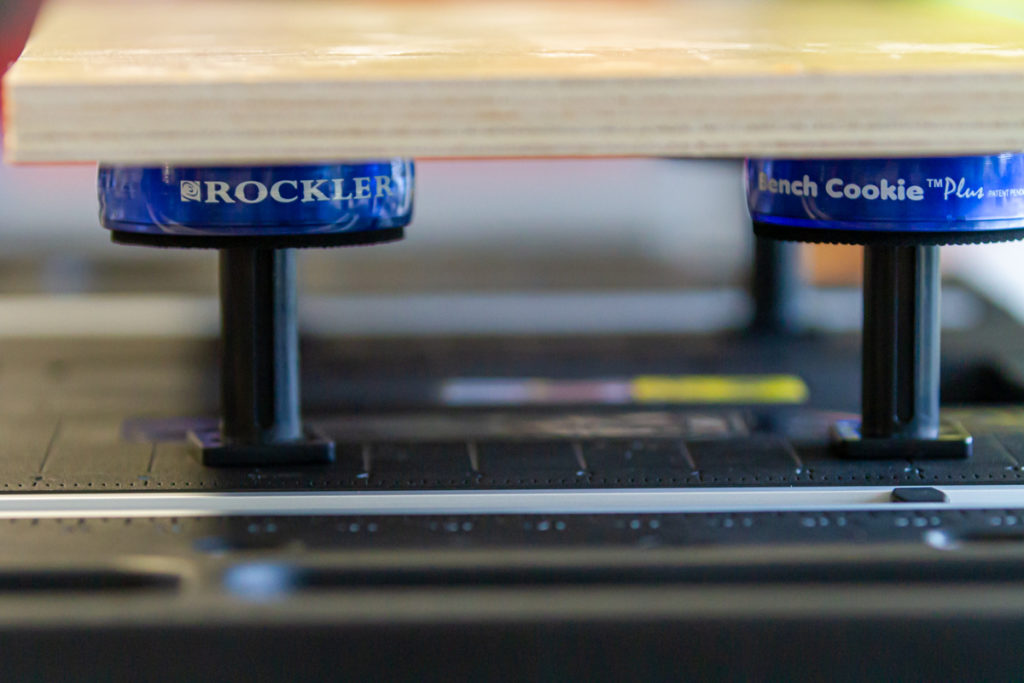 The aluminum rails where the two included quick clamps attach to the work surface are fine but there is a little friction when sliding the clamps back and forth. The clamps themselves are OK but you have to insert them into the rails at an odd angle—they don't just slide right in from the side.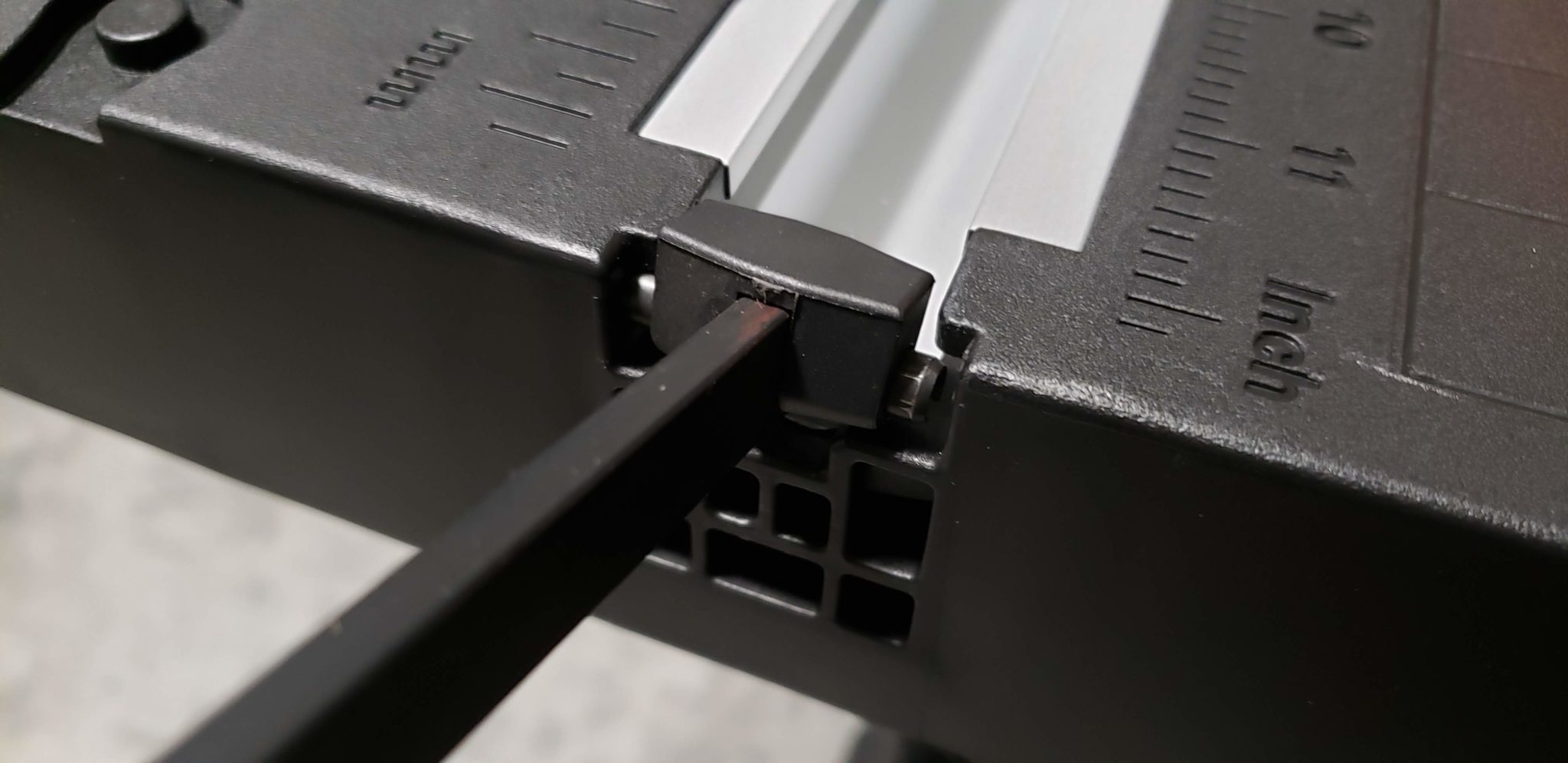 Once inserted properly, however, the clamps stay in place quite well. They are a bit 'bendy' and are certainly not as heavy-duty as we'd like but should work fine for most projects. The maximum clamping width is 18″ and WORX says the clamping force of each clamp is up to 300lbs. That's not bad at all.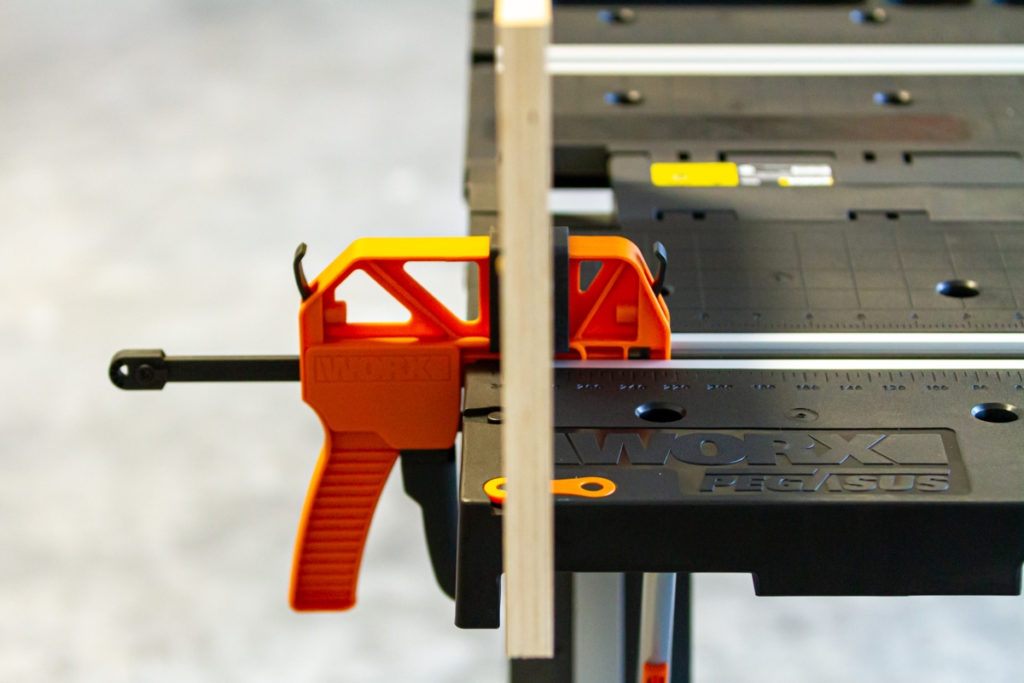 A cool feature of this table is that you can connect other Pegasus work tables to one another to expand your work surface. On each edge of the tabletop, there are little plastic tabs used to connect the other tables. We only have one of these tables at the moment but we do believe that the connection points could've been designed better for more stability. Plus, it's just a matter of time before we all lose those little orange connection tabs. Some kind of integrated, interlocking edge design would've been better. Certainly not a deal-killer, though.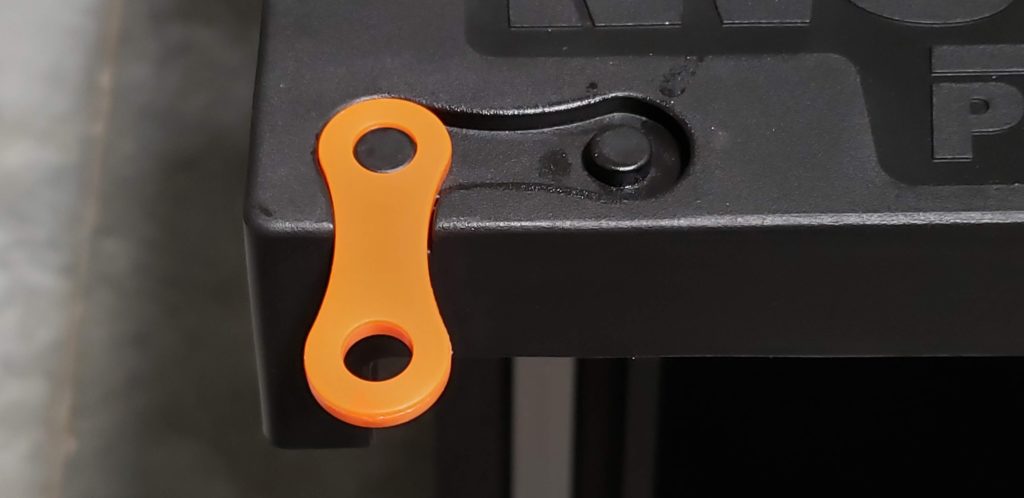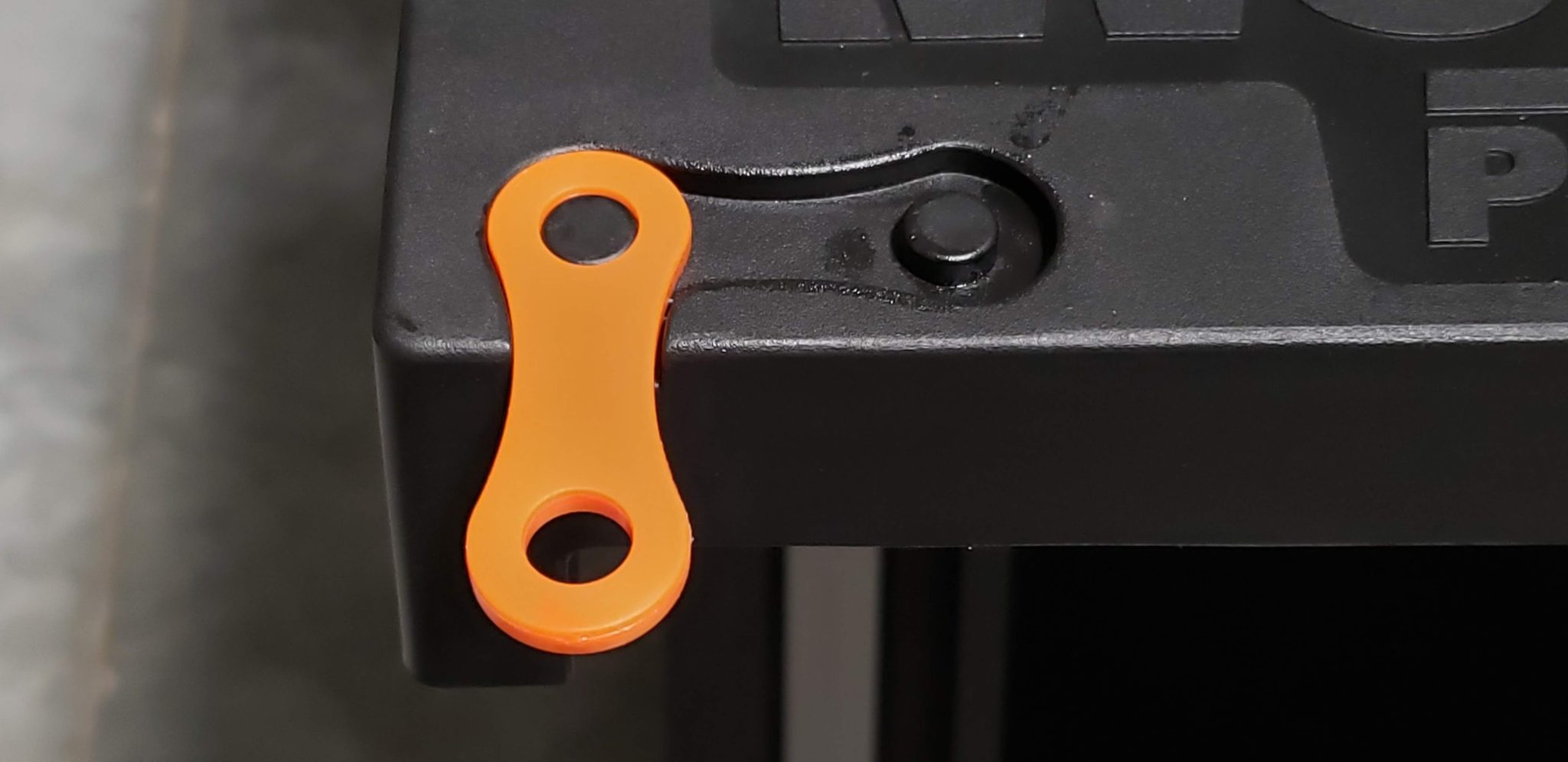 We like the large, somewhat pinch-free hinge used for folding the table down for storage or converting it into a sawhorse (or a half table). That said, when going from closed to open, you could pinch your fingers if you somehow magically held the table by its top while unfolding. Honestly, you're more likely to pinch your nose in this fold, given the way you'll have to pull up on the bottom shelf to close the table. Some competitive models we looked at have some pretty serious pinch-points where their tables fold, which stinks. Sure, 'don't be a dummy' but it's nice to know the risk of having to make up new cuss words is less with the Pegasus.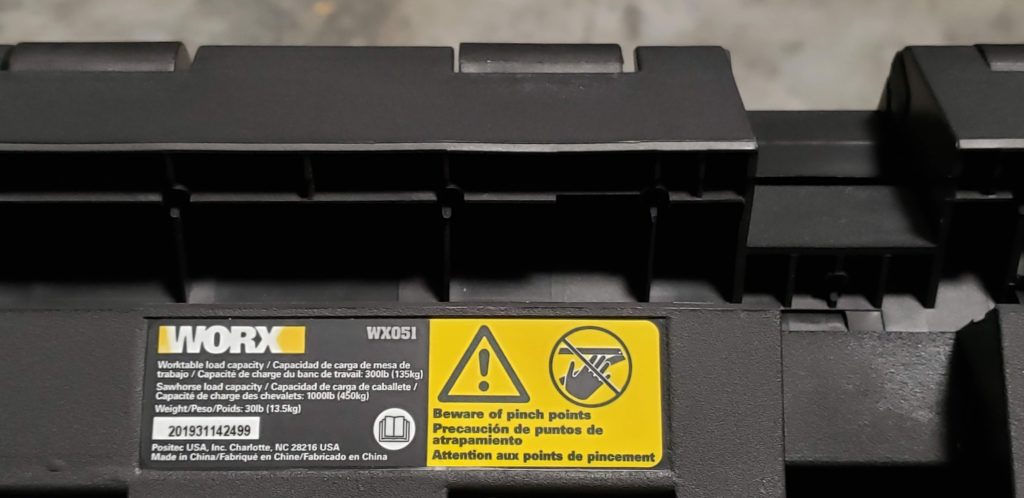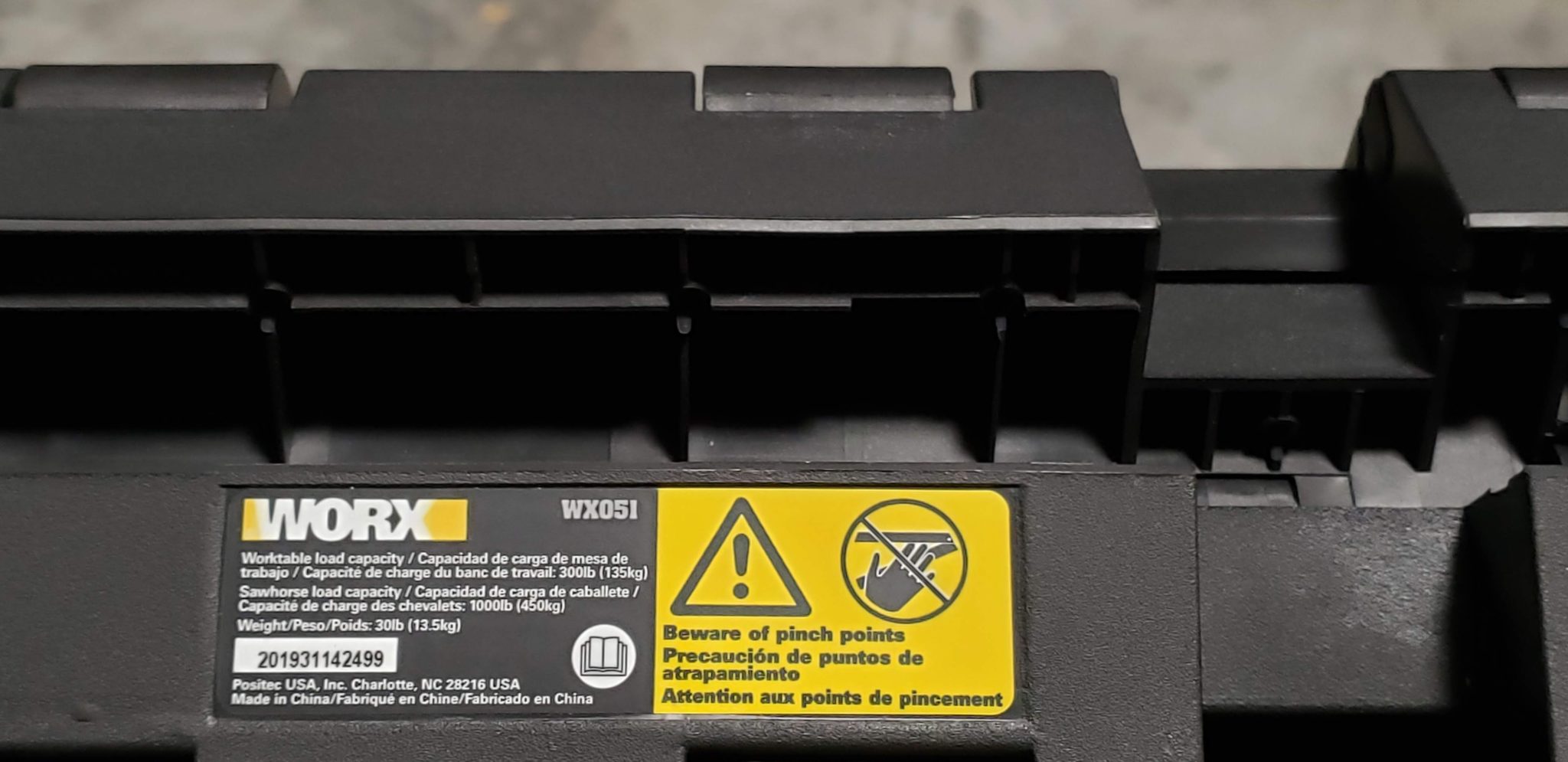 The sides of the Pegasus fold down independently, so you can actually use it for some [almost] vertical work, as a feed table, or just to get closer to your work where space is tight.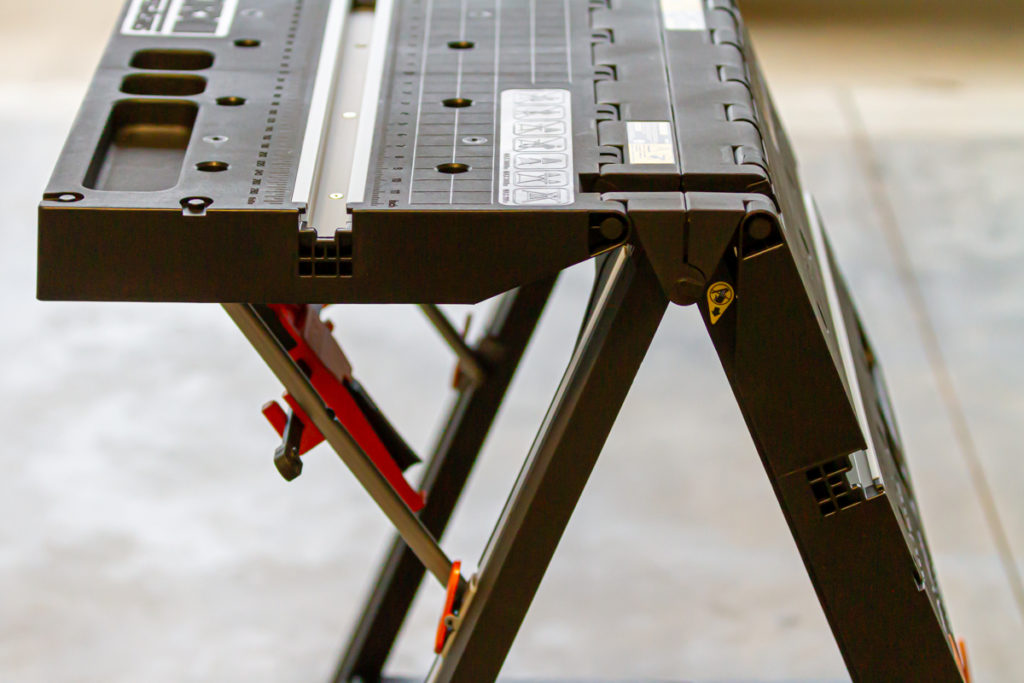 On each leg, there are metal spring tabs that you push in and that side of the table will fold down. Watch where you're standing when you do it because the table slides downward pretty fast—smooth, but fast. You also have to press both tabs at the same time (or at least ensure one doesn't lock back in place before you press the other one) or the table won't drop.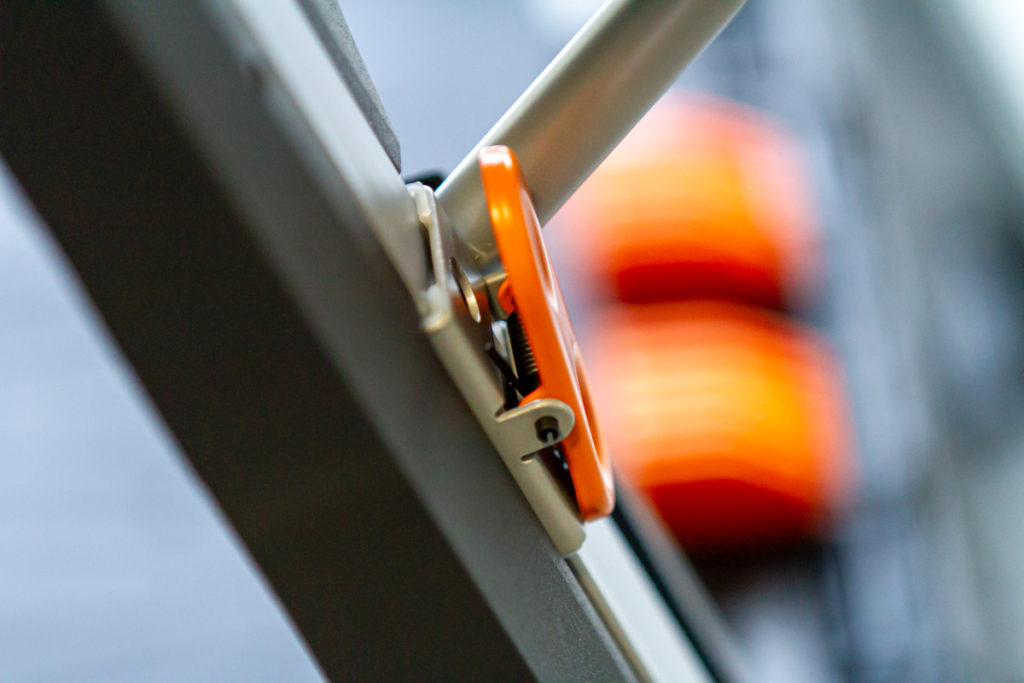 When folded down into sawhorse mode, the Pegasus can support up to 1,000 lbs and even has two thoughtfully included slots for holding 2'x4′ material in place. Pretty clever.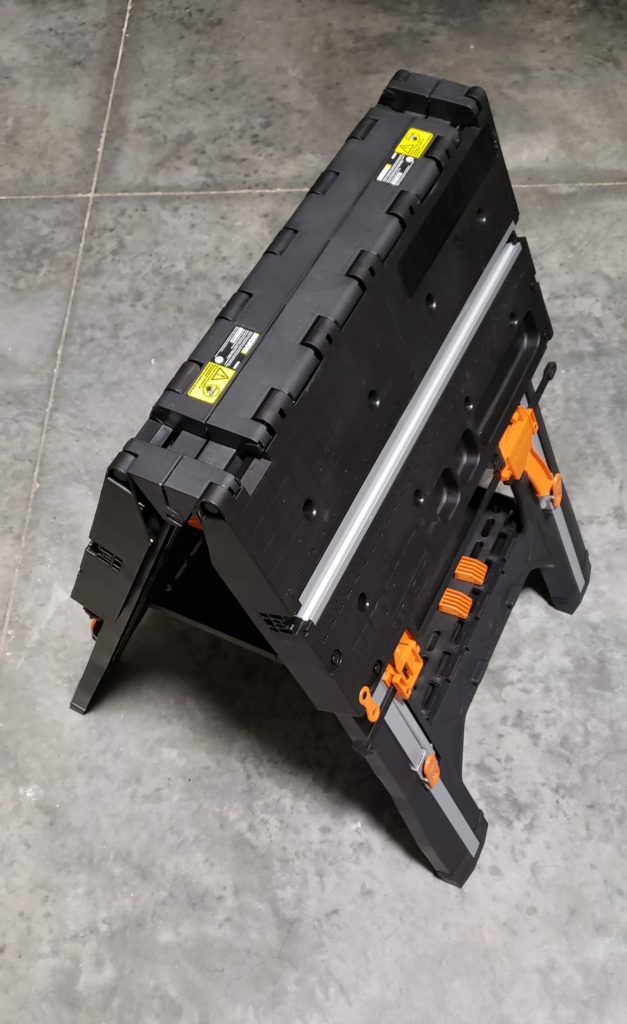 When completely folded down and closed for storage—which, again, is done by pulling up on the bottom shelf once the table is in its sawhorse configuration—the Pegasus has a slim profile of only 5″ and weighs in at just about 32 lbs. That's really light compared to some competitive steel work tables weighing close to twice as much, don't have the same versatility as this one, and aren't necessarily as strong.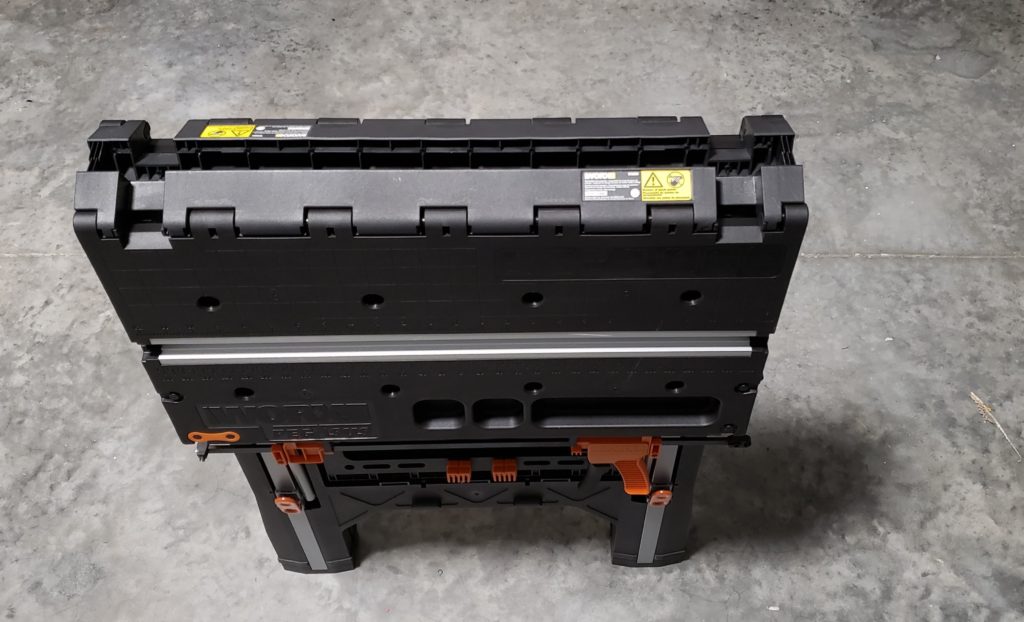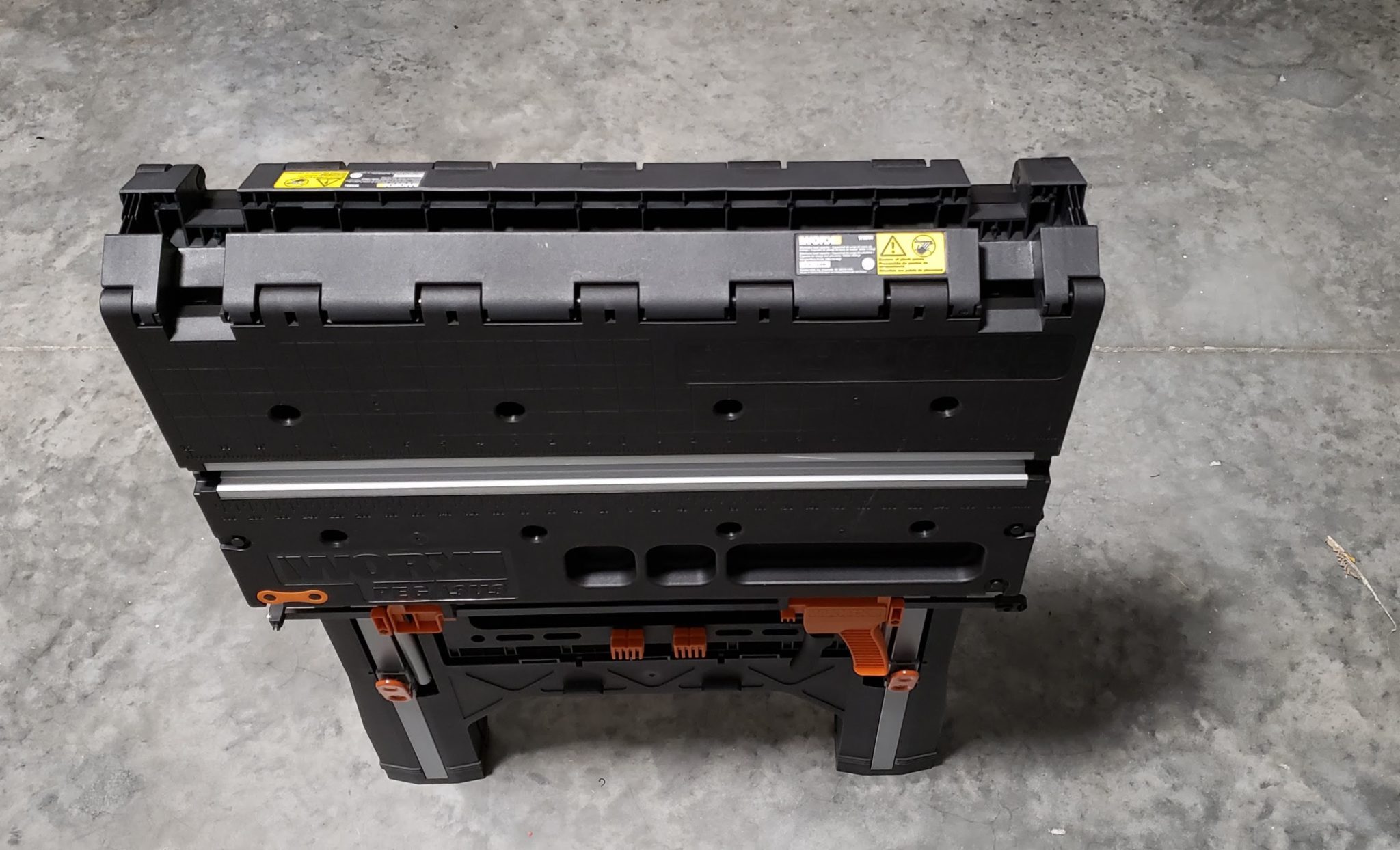 Finally, the bottom shelf underneath the tabletop is flimsy but fine for holding a few tools or scrap wood while working on your project. It's supposed to hold something like 100lbs but we wouldn't recommend that. There's also a couple of tabs for mounting a power strip, should you want to. The shelf also has four tabs for storing the included bench clamps. The larger quick clamps are stored nicely, albeit a bit loosely, on the outer legs of the table.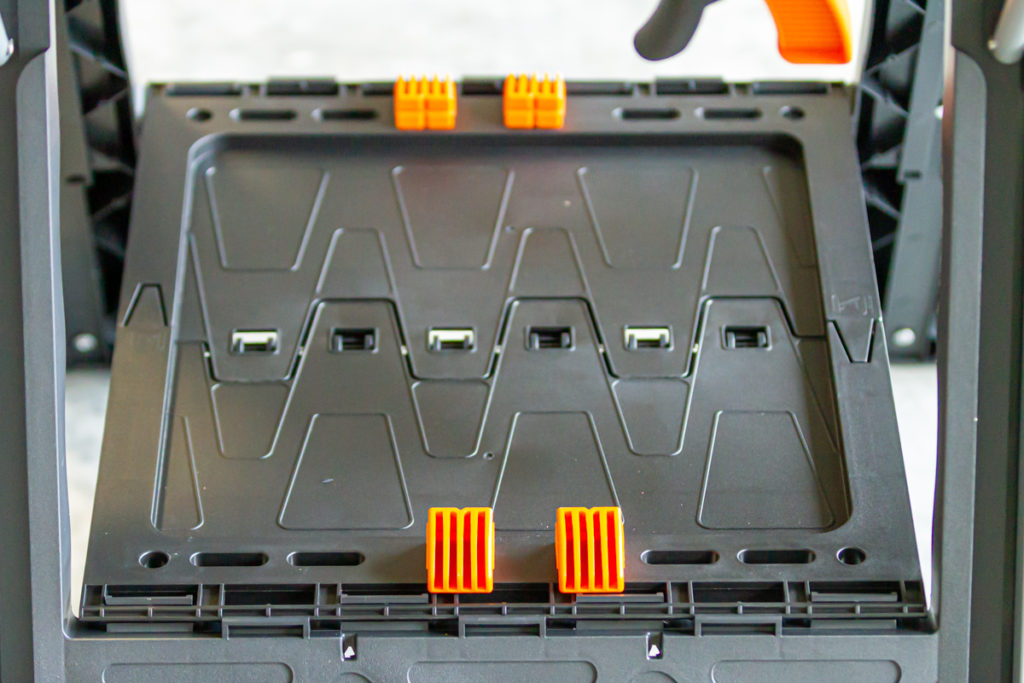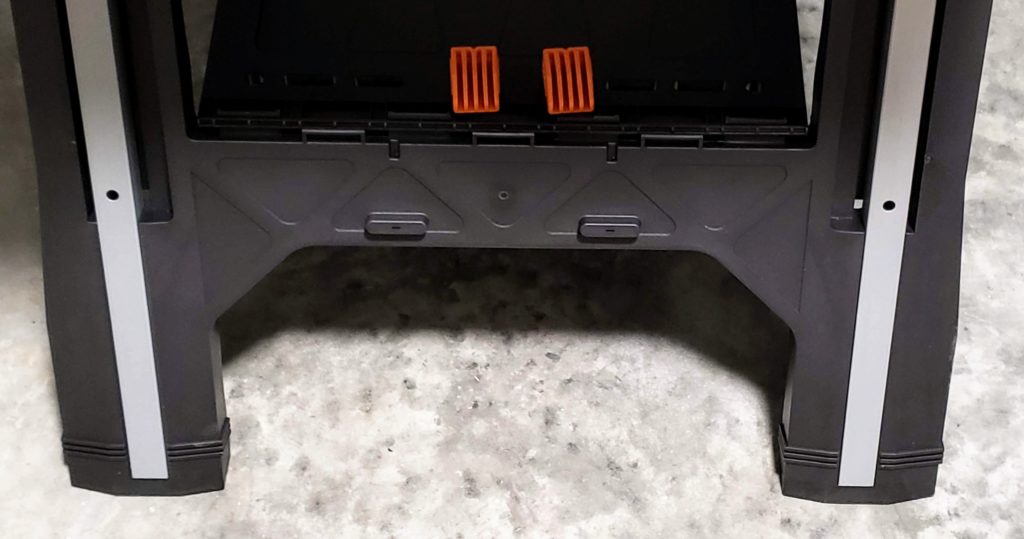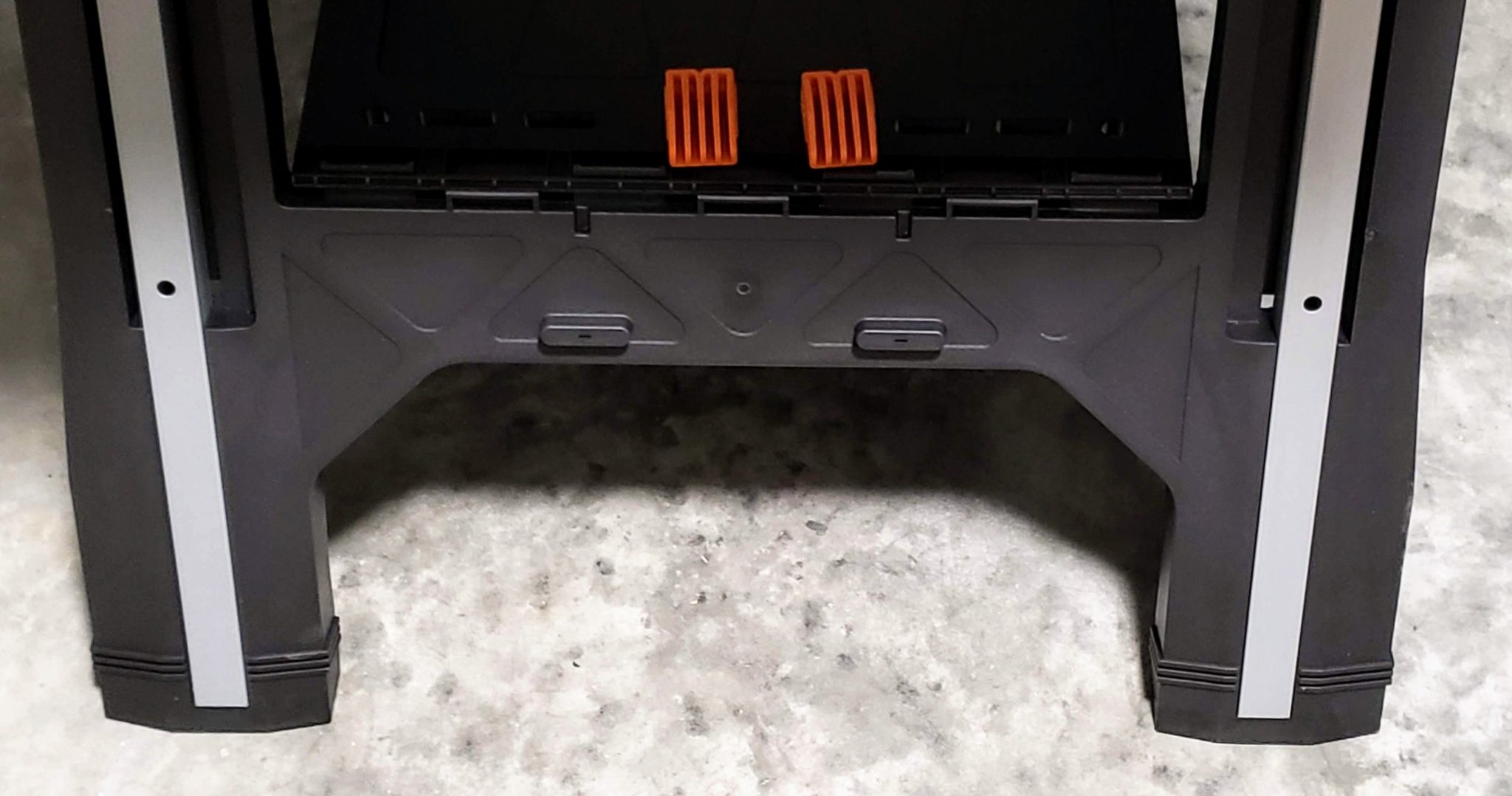 The WORX Pegasus Work Table is useful for those who don't have a lot of room on the more permanent workbench in their workshop or need the portability of having a work table on the jobsite. It's also handy when you want to work somewhere other than at your workbench—like out in the driveway, for example. We really like it and found ourselves using it more than our actual smaller workbench. It's very handy, indeed!
Sale
WORX WX051 Pegasus Folding Work Table & Sawhorse
[WORKTABLE & SAWHORSE] Holds up to 300 lbs. as a work table, supports 1,000 lbs. as a...
[CUSTOM CLAMPS] Two quick clamps are integrated and stay attached even when you fold the...
[LIGHT AND STURDY] It's only 25 lbs., and its foldable design makes it easy to move and...
[CONNECT MULTIPLE TABLES] Create a whole work counter when you link 3 or more Pegasus'...
[DO IT YOURSELF. DO IT BETTER. DO IT WITH WORX.] WORX tools are engineered with...
Rating Criteria
While there are more expensive alternatives, the WORX Pegasus is a fantastic little work table. It's half the weight of many others, just as sturdy for most projects, and just as flexible.