I've got several different types and brands of sawhorses, but I've never really considered a portable work table before. If I'm working on a project outside of the garage, I typically just lay some plywood across two sawhorses to use as a table without giving it a second thought. When WORX shared their new sawhorse/work table combo with us, though, I could certainly see myself using one in lots of different scenarios.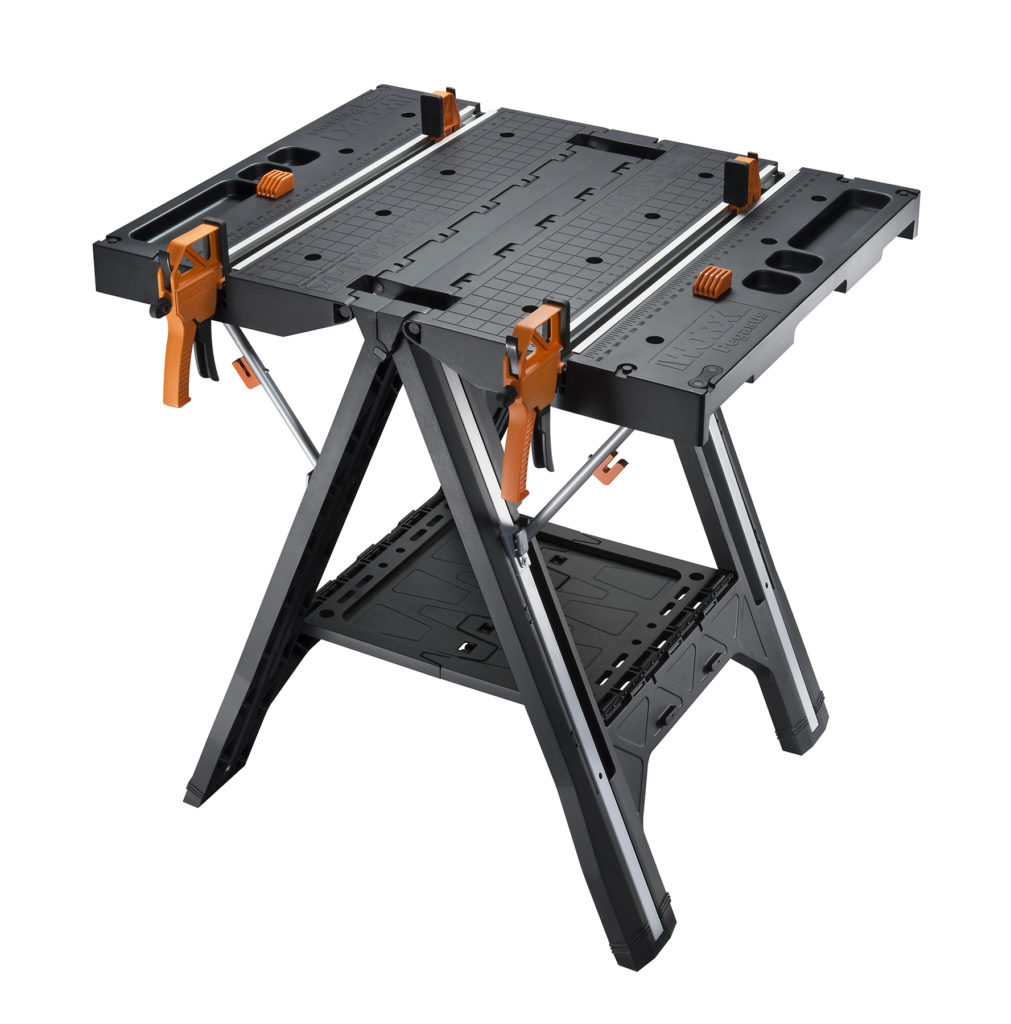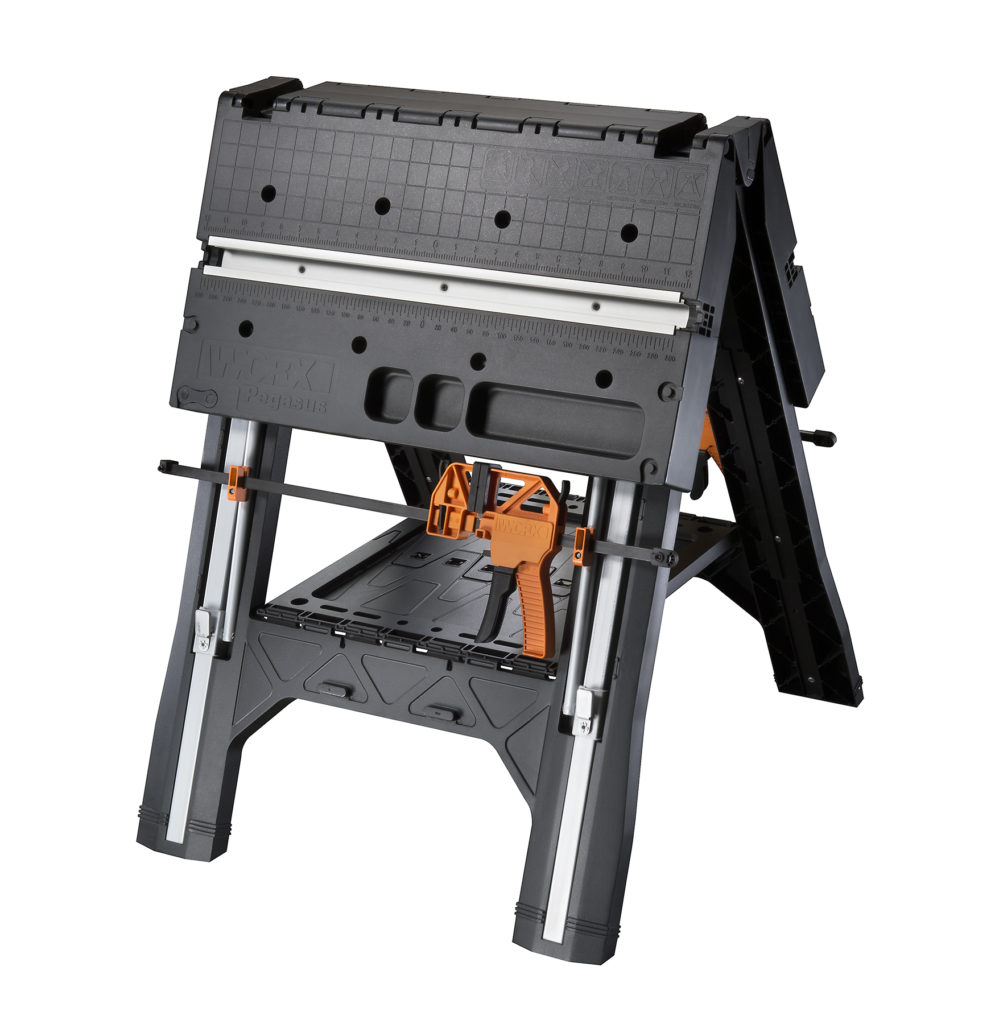 The WORX Pegasus is a portable work table that folds in half to become a sawhorse. From there, it can fold all the way in for portability and storage.
Integrated into the 31″ x 25″ tabletop are two aluminum channels that house two 18″ quick-clamps. These can be used to secure wood to be cut and workpieces to be glued, sanded, polished, stained, etc. There are also slots where the four included clamp dogs can be placed, making irregular-shaped workpieces easier to secure. Two notches at both ends of the table are designed to hold 2x4s to elevate something like a 4'x8′ sheet of plywood to help support cross cuts and rip cuts without cutting into the sawhorse itself.
When in tabletop mode, the Pegasus can support up to 300lbs. When folded into a sawhorse, it can bear loads of up to 1,000lbs. Pretty impressive for a 30lb plastic sawhorse. And if the 30″ x 25″ workspace isn't enough, you can join multiple Pegasus tables together using the integrated butterfly clips. Lastly, the mounting option isn't very well thought out but smaller power strips could be attached to the base with zip-ties, as shown in the rock-n-roll video tour of the WORX Pegasus below.
Again, I could see myself using this handy work table for around-the-house projects. I'd personally probably use it more as a work table than as a sawhorse because I'd typically need two for that.
Sale
Worx Pegasus 2-in-1 Folding Work Table & Sawhorse, Easy Setup Portable Workbench, 31" W x 25" D x...
FOLD AND GO: More than just a workbench for garage use, the Pegasus goes anywhere you need...
TWO-IN-1 DESIGN: Seamlessly transition between a workbench and a sawhorse to tackle...
HEAVY-DUTY SUPPORT: As a portable workbench, it offers a high load-bearing capacity up to...
EASILY EXPANDABLE: If you need more room, simply add another Worx support table—such as...
LARGE SURFACE AREA: With a surface size of 31" × 25" and a working height of 32", this...