Over the past year or so, smart and/or WiFi-enabled garage door openers have been released from brands like Craftsman, Ryobi, and others. Those units, however, require you to purchase and install a new system for upwards of $200-$400+, depending on what features you go with. Wouldn't it be sweet if you could just plug a little gadget into your existing "dumb" garage door opener and make it smarter? Of course, it would!
Denis Grisak, of Softcomplex, has created just such a device he calls, [easyazon_link identifier="B01KUZ2JPS" locale="US" tag="garagespot05-20″]Garadget ($89)[/easyazon_link], which enables remote control operation and monitoring of legacy garage doors via smartphones, home automation hubs, and other network-enabled clients.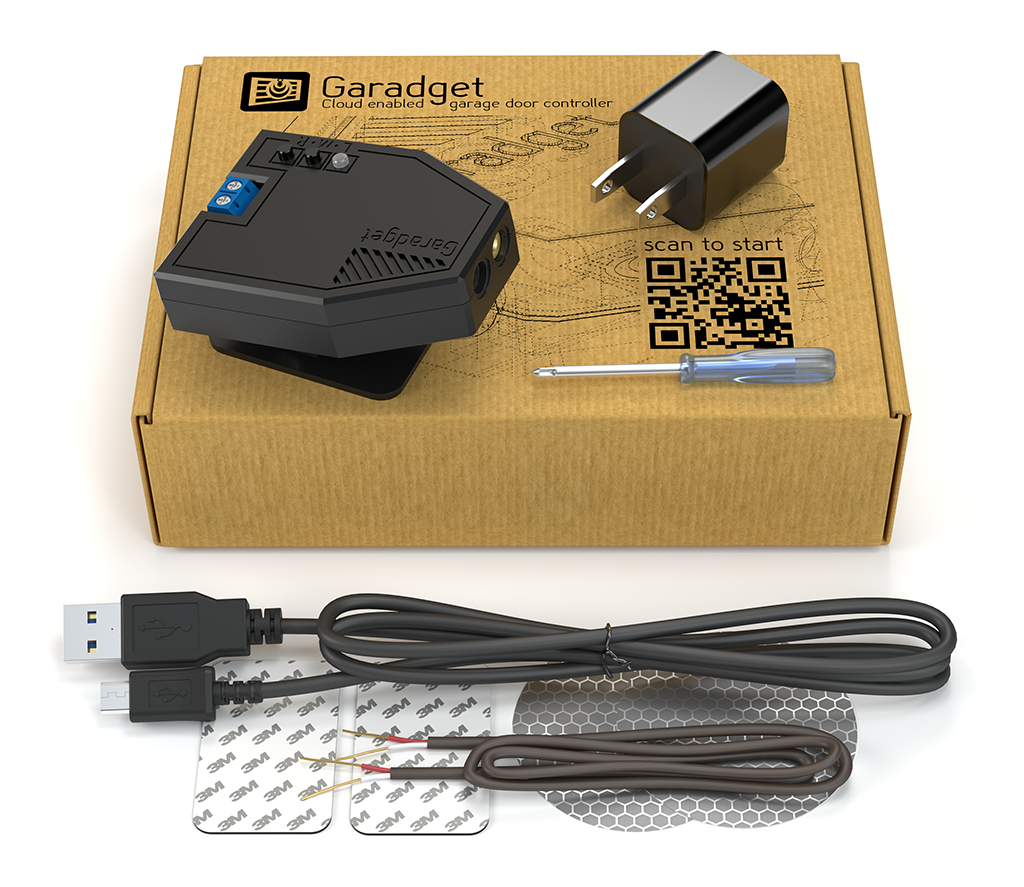 Garadget works by simulating taps on the wall button that you use to open the garage from inside. The device itself fits in the palm of your hand and sticks to the bottom of your existing garage door opener with double-sided tape or a screw. Two wires leading from the device attach to the two wall button screws on the opener. Finally, a reflective sticker is placed on the inside of the garage door and a laser from the device bounces off of that sticker, which the device uses to determine if the door is open or closed.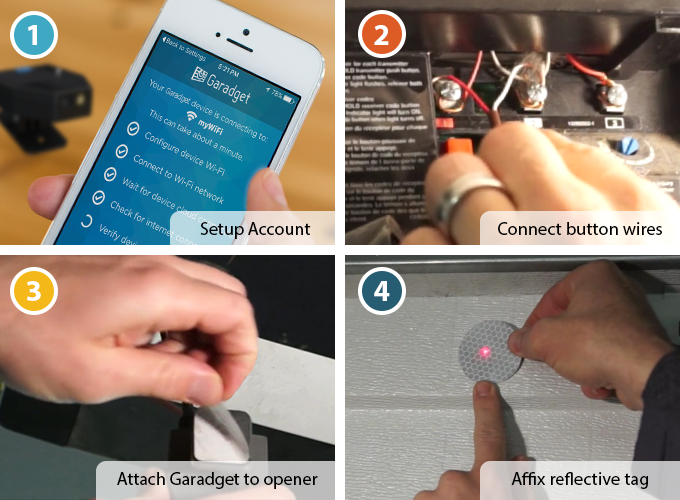 The Garadget app is available for iOS and Android devices, and there's also a cloud-based web interface.  The app provides an overview of the system, garage door state, and allows you to control the door itself. You'll also receive alerts on your phone when the state of the garage door changes or if it has been open for more than the allotted amount of time. The Garadget app also allows you to monitor multiple garage doors, as long as they're on the same account.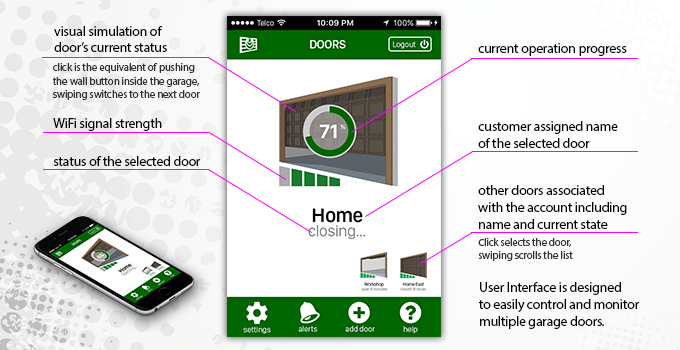 Garadget was developed on an open source platform. For the non-nerdy, that means it can be further developed and/or extended by just about anyone. It also means that the device should continue to play nice as new garage door systems are made available by various manufacturers because its firmware can be updated over-the-air—there's nothing for you to do to keep the device's software up-to-date.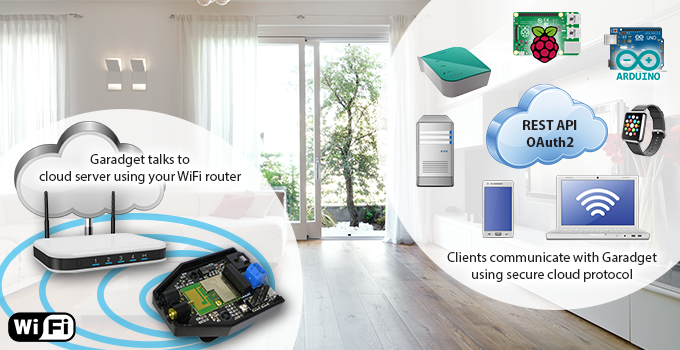 The Garadget project launched as a Kickstarter campaign, which exceeded its funding goals with about 450 backers. Today it is [easyazon_link identifier="B01KUZ2JPS" locale="US" tag="garagespot05-20″]available on Amazon for $89[/easyazon_link] and future versions are likely, according to the roadmap we saw.
For those who just want to monitor and control their garage door remotely without all of the bells-and-whistles that other openers include, the Garadget is a pretty cool solution.