If you frequent GarageSpot.com, you know we're huge fans and backers of the innovators out there—the little guys who create useful new products for the rest of us. We're also big fans of a handful of great YouTubers who help us all learn new things, sometimes while they themselves learn.
Richard Bosch is one of those YouTubers. He runs a channel called, Deboss Garage, where he covers his various diesel swaps, conversions, and repairs. Richard is a carpenter by trade and all-around handyman, so it makes sense that he invented a gadget to help himself, and other doers and creators.
That gadget is the No products found.. A simple yet super-useful digital voice recorder that attaches securely to just about any tape measure, allowing you to record up to three 10-second messages so you can recall measurements instead of writing them down.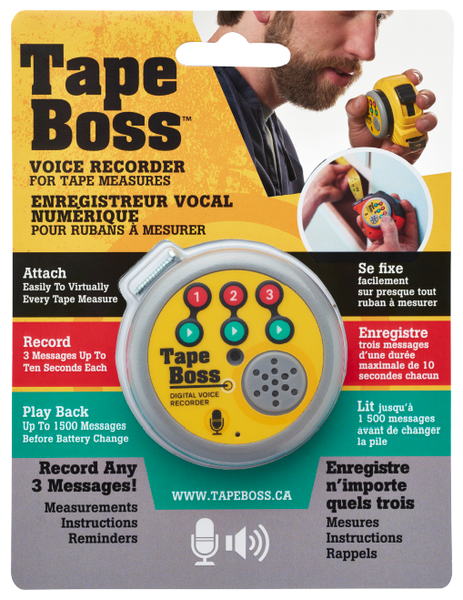 The Tape Boss has been around for about a year, and Richard even took it to the Dragon's Den at one point last year. He actually tells us a little about that journey and the process of actually inventing a product through a few videos on his channel.
So if you're looking for a great stocking-stuffer for that DIYer in your life, the No products found. is a pretty cool idea. And at just $14 or so, it's certainly a bargain. Plus, you'll be supporting a fellow gearhead.????
Here's a promo video showing how the Tape Boss works:
No products found.