A startup in the UK has developed a new drill accessory that can cut square or rectangular holes in a single pass, eliminating the need to use rulers, pencils, and handsaws to cut holes in walls for electrical sockets and other boxes.
Co-founder Michael Sebhatu of London-based start-up Genius IP says there are almost 200 million square holes cut every year in the UK alone by electricians and the like. His invention, he says, can save over 16 million hours each year—even more globally.
The QUADSAW is a four-blade drill accessory that works with most electric and battery-powered drills. Once you adjust the blades for the size hole you need to cut, you hold the QUADSAW with one hand by its handle and insert your drill into the back of the device. Built-in spirit levels and a height gauge keep things on the straight and steady. All four blades work simultaneously to cut the hole. Pretty cool.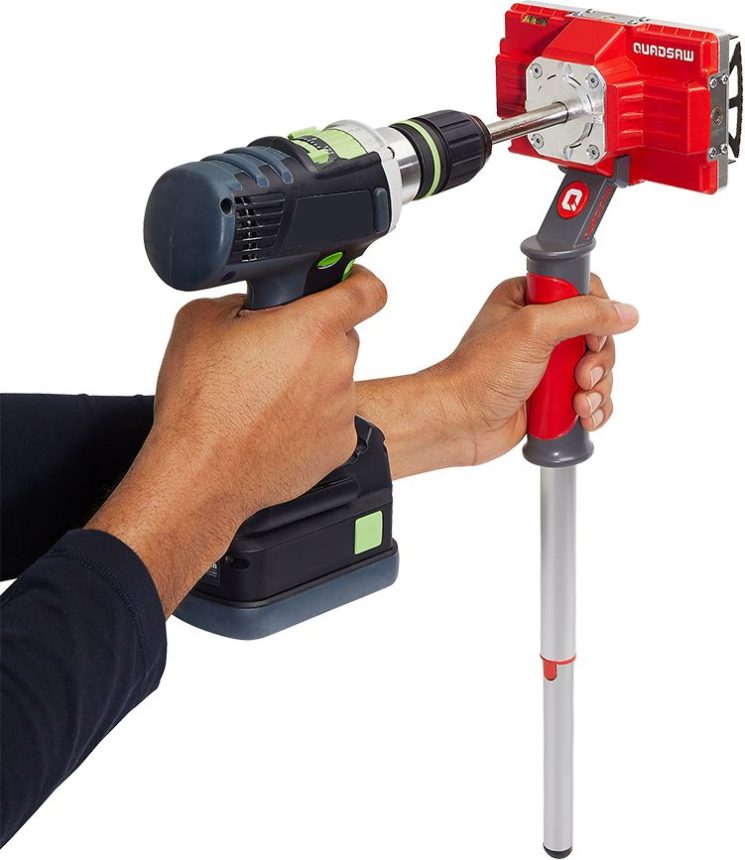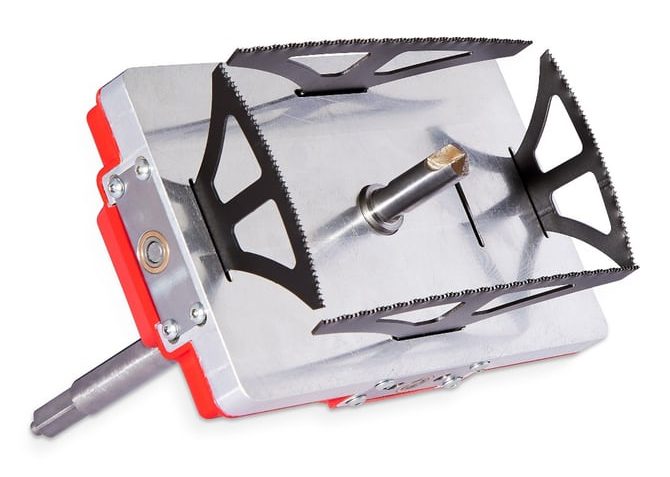 Here's a video tour of the QUADSAW:
QUADSAW square hole cutter drill attachment, designed for installing outlet gang boxes and light...
4x FASTER. Cuts holes to the standard size of single and double gang sockets in less than...
Heavy duty and built to last. The QUADSAW is durable and performs on the most demanding...
QUADSAW easily attaches to a regular drill with a universal 1/2 inch (13mm) chuck. The...
You no longer need to mark up where to cut or to fix defects in drywall after cutting....
QUADSAW can easily cut regular and dense drywall such as QuietRock, single or double layer...