When you've got limited space and budget, but need a strong workbench that isn't part of a larger modular system, New Age Products has a solid, great looking, and affordable solution.
Available in three sizes (48″, 72″ and 96″) and with either a bamboo or stainless steel top, this simple, yet functional workbench features a six-outlet power bar, removable tablet stand, organization tray, and adjustable leveling feet. The workbench will hold up to 2,000 pounds.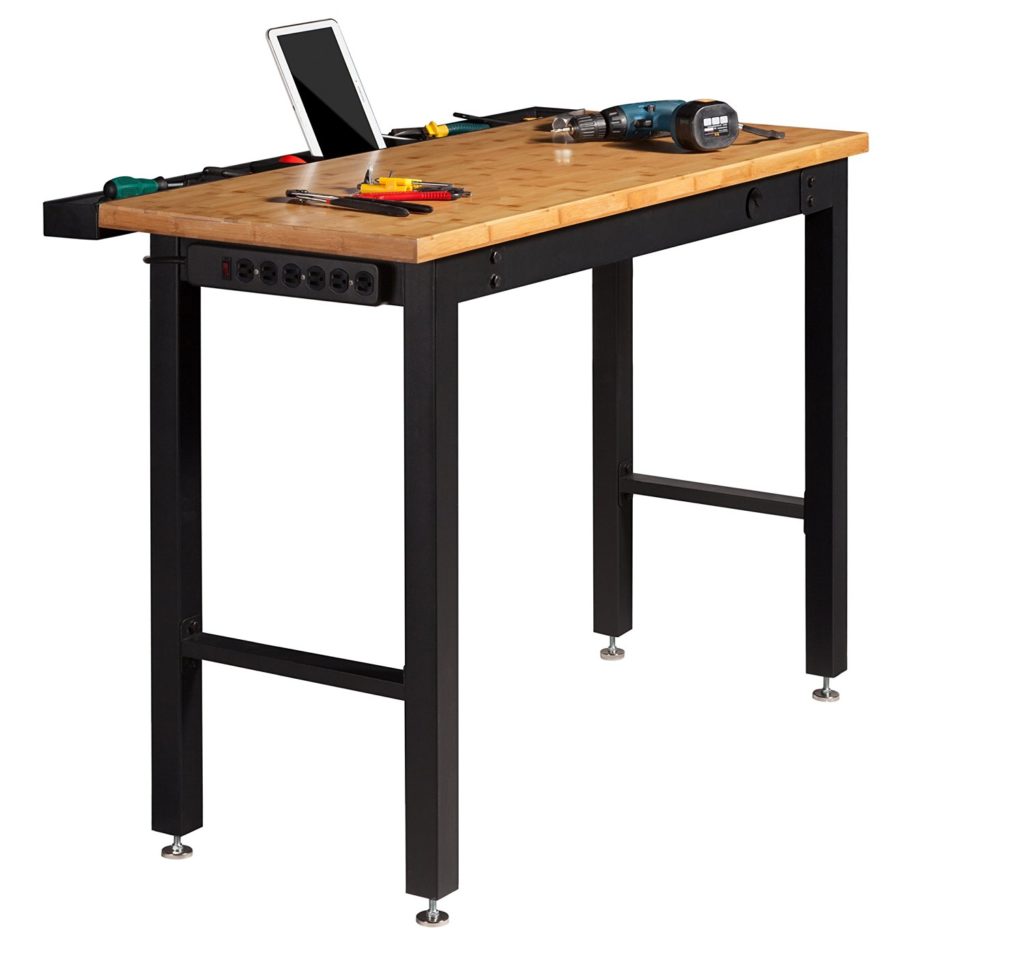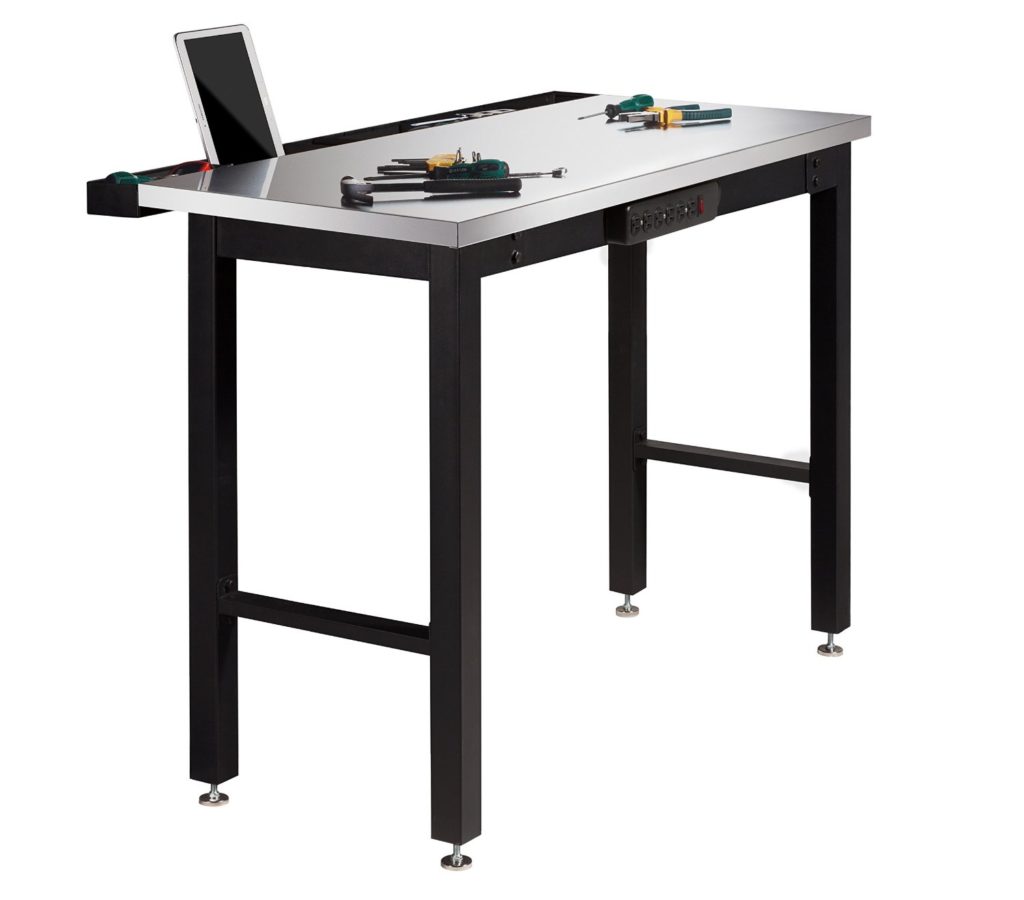 The organizational tray is 4″ x 2″ deep, made of steel, and runs the entire length of the workbench. Some of the tray's pockets have holes for holding various hand tools upright—screwdrivers, for instance.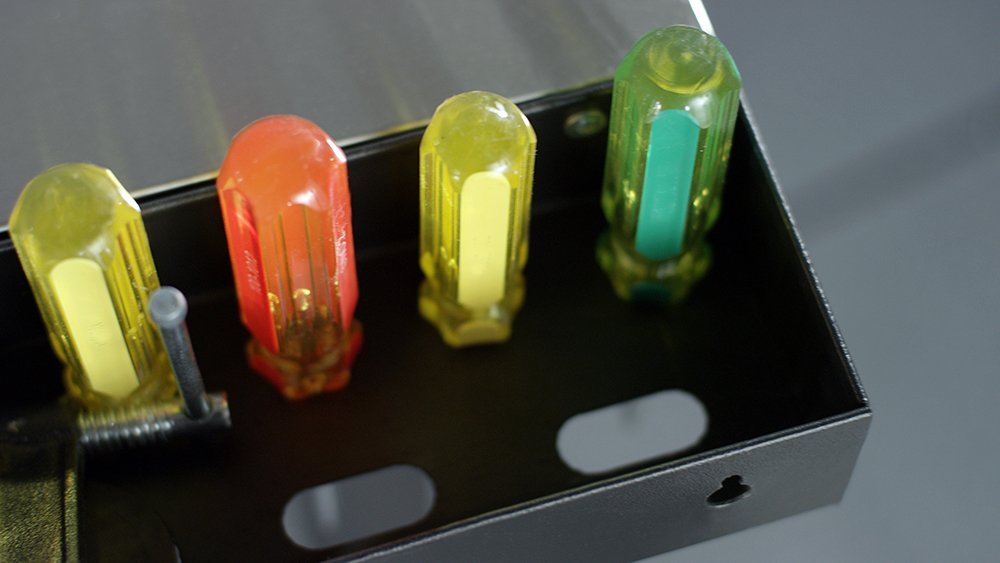 In the middle of the tray, you can insert the removable tablet stand, which is super-handy for keeping your project plans in view or when watching the game while working. It seems that the very bottom of the screen of at least an iPad would be somewhat obscured, however, and we're not sure if a tablet in landscape orientation actually would fit. Maybe, but we're not sure.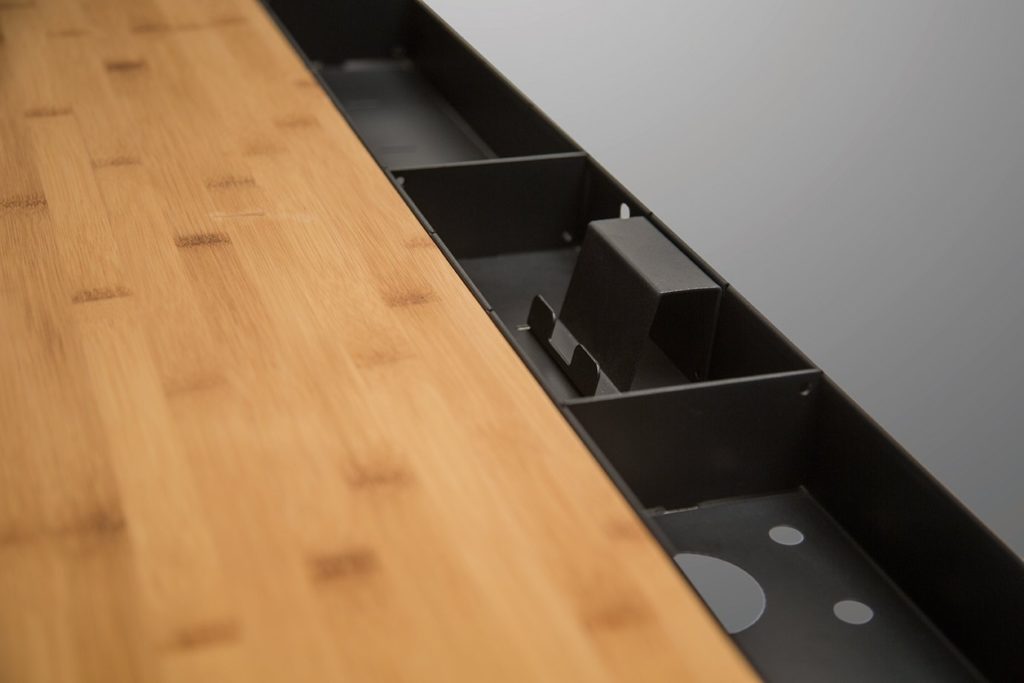 In the back of the workbench (or optionally the side), there's six-outlet power bar with a 6′ cord. It doesn't appear to be protected but you could plug the power bar into a protected outlet.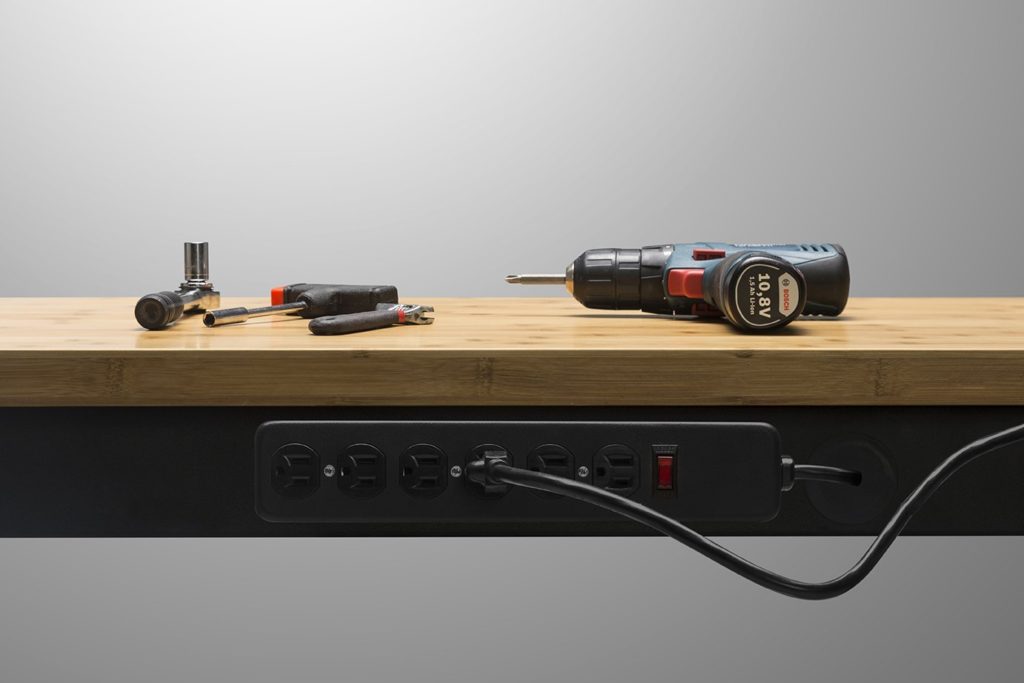 It's a simple, yet elegant design for those seeking a workbench that's a bit more versatile than built-ins or modular systems. This workbench would actually also make a pretty cool looking office desk.
Product Links:
Prices range from about $210-$400.