While not openly competing with the tool trucks, Milwaukee Tools is expanding its reach into the automotive market and we like what we see. For the serious home mechanic, we like what Milwaukee is doing even more.
The new Milwaukee 47-piece 1/2″ Drive SAE & Metric Mechanics Ratchet & Sockets Set is a premium kit at a premium price. It could, however, be a wise investment for many. Let's take a closer look to see why.
First, we should note that you can purchase the SAE and/or the metric side of this set individually and get a bit more range and some dups (like the ratchets) but you'd be paying for it, too. This 47-piece set includes everything that would be included in those kits with a bit less range. Honestly, we just like to have everything together for a smaller set like this in the first place. Something like our much wider-range TEKTON 1/2, for example, is great but not as portable as this kit given the sizes we use the most.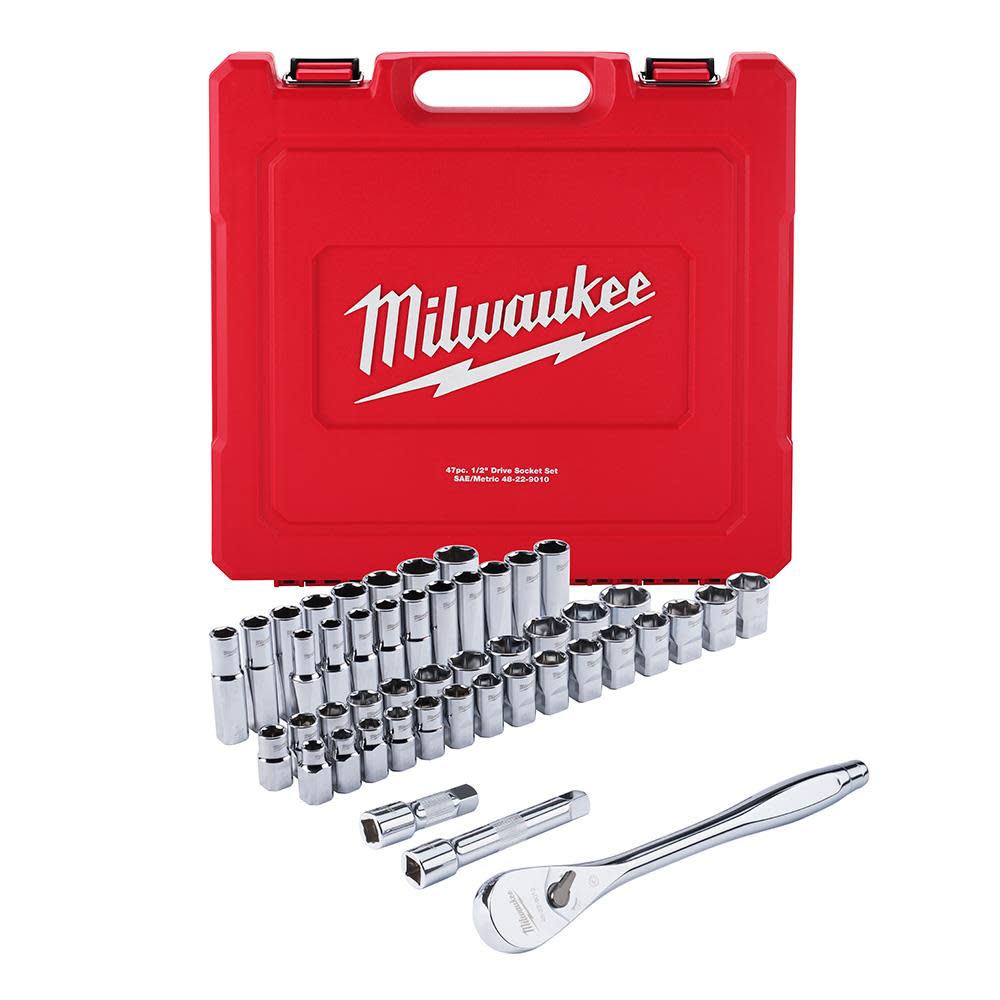 In the 47-piece kit, you get a decent range of both SAE and metric sockets in both shallow and deep-well. We do like that the standard SAE sockets go up 1 1/8″ but would prefer a few larger-sized metric sockets, even if sacrificing the smaller sizes that come with the set. It's really rare that we'll be using a 1/2″ drive to crank down (or remove) a 10mm or even 13mm fastener. A 28mm socket is close to the equivalent on the other side of the box—the 1 1/8″ SAE—and something like 14mm or 15mm to 28mm would've been a better range.
Whats in the Box
Standard Sockets SAE – 1/2 in., 9/16 in., 5/8 in., 11/16 in., 3/4 in., 13/16 in., 7/8 in., 15/16 in., 1 in., 1-1/16 in., 1-1/8 in.
Standard Sockets Metric – 10 mm, 11 mm, 12 mm, 13 mm, 14 mm, 15 mm, 16 mm, 17 mm, 18 mm, 19 mm, 20 mm, 21 mm, 22 mm, 23 mm, 24 mm
Deep Sockets SAE – 1/2 in., 9/16 in., 5/8 in., 11/16 in., 3/4 in., 13/16 in., 7/8 in., 15/16 in.
Deep Sockets Metric – 10 mm, 11 mm, 12 mm, 13 mm, 14 mm, 15 mm, 16 mm, 17 mm, 18 mm, 19 mm
Extensions – 3 in. extension, 5 in. extension
Ratchets – 90-tooth ratchet w/ push-on anvil
Case – Molded case with removable organizing tray
Not that it's a comparison or scientific (at ALL), but if we were to put Milwaukee's new sockets on a quality scale of some kind, it might look something like this:
Harbor Freight/Pittsburg/Ironton < Craftsman/Kobalt/Stanley/Husky/Crescent < TEKTON/Gearwrench < Milwaukee/Dewalt/Channellock/SK Tools < Snap-on/Matco/MAC
Yeah, there's a lot of crossover in the mid-tier. For example, TEKTON has great sockets but their ratches aren't all that impressive. And Dewalt has some great impact sockets but some of their regular sockets have split on us. SK Tools also has some really nice stuff with some probably in between Milwaukee and pro-level sockets.
The point is, we place these Milwaukee sockets a bit above the advanced enthusiast—if that's a thing—not because of the premium price tag, but because they just feel better to handle and use. These sockets are substantial, the chrome plating is clean, and they perform great, including at higher torques where some sockets flex or fail completely.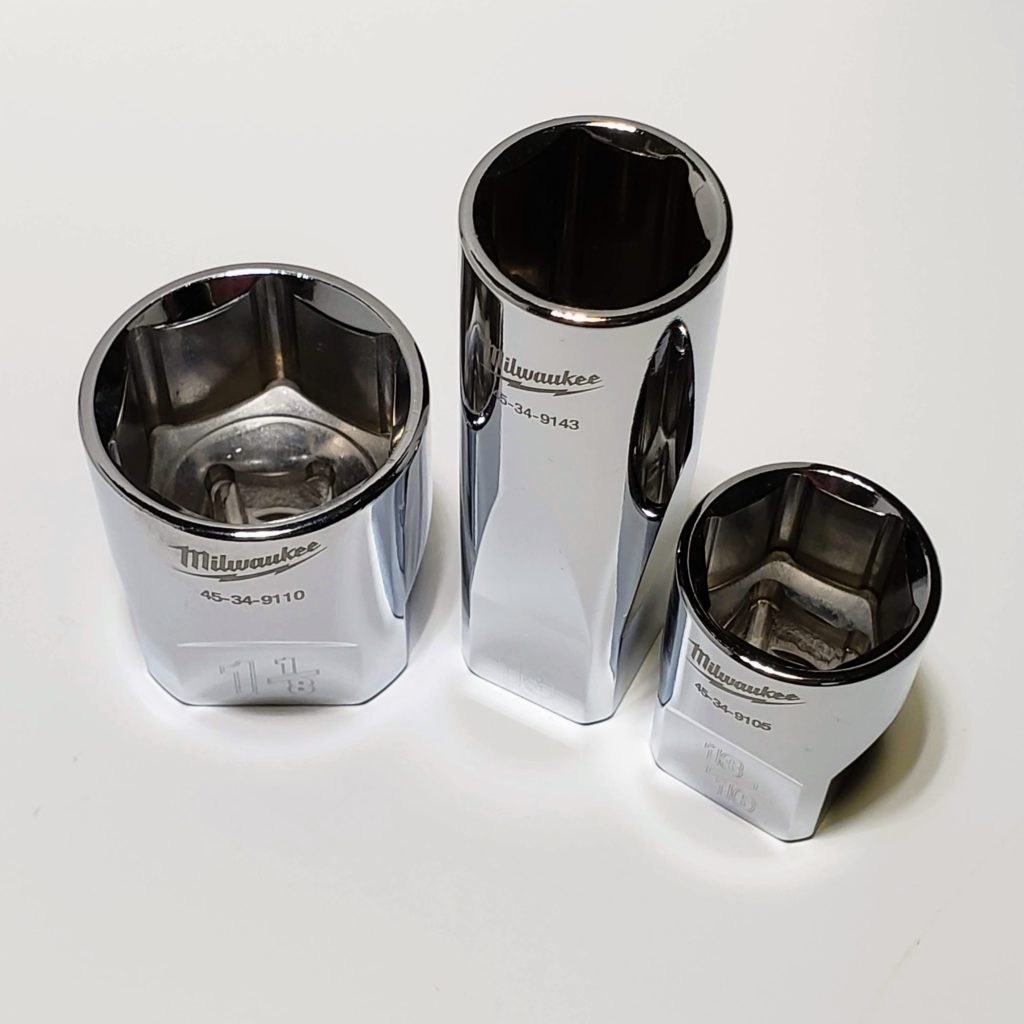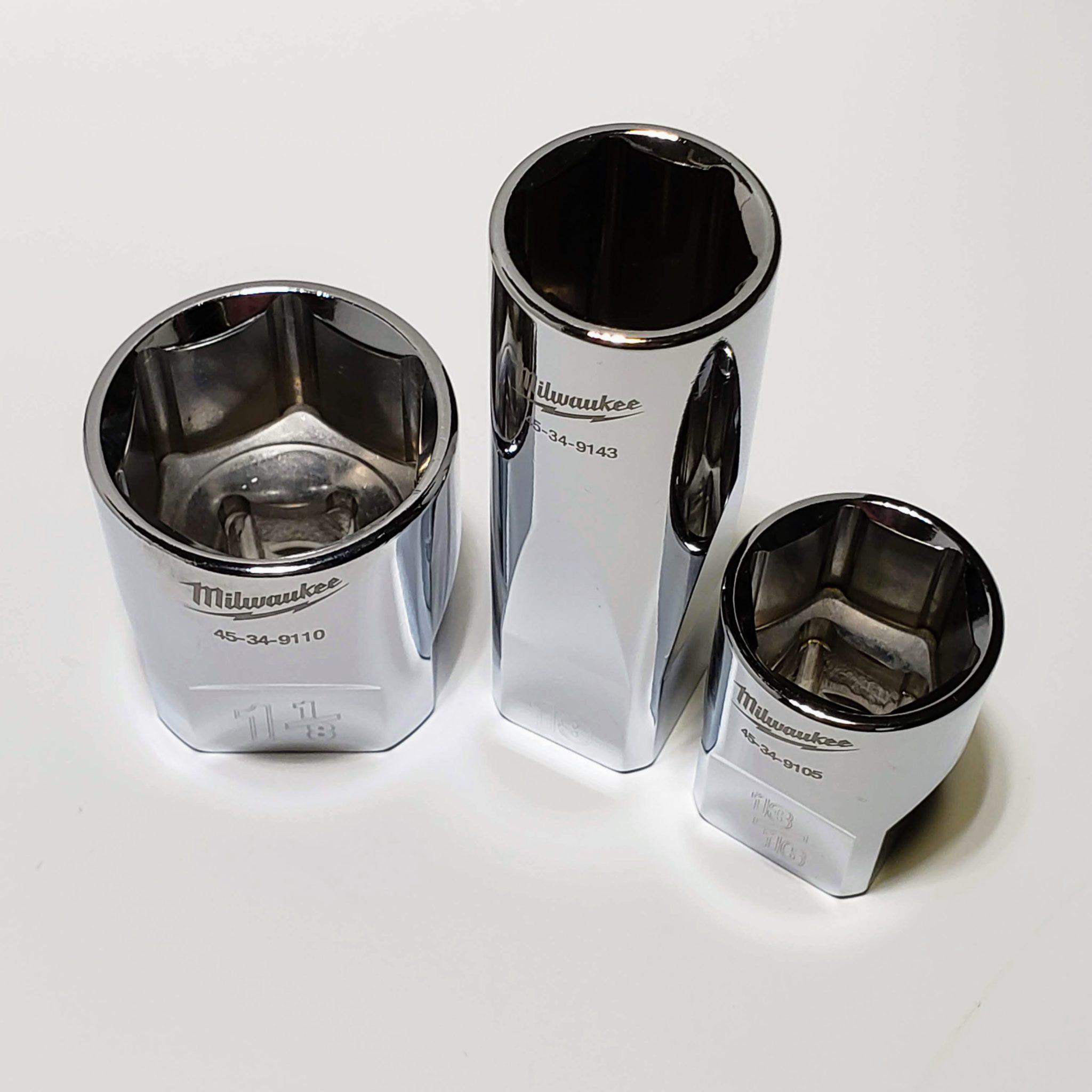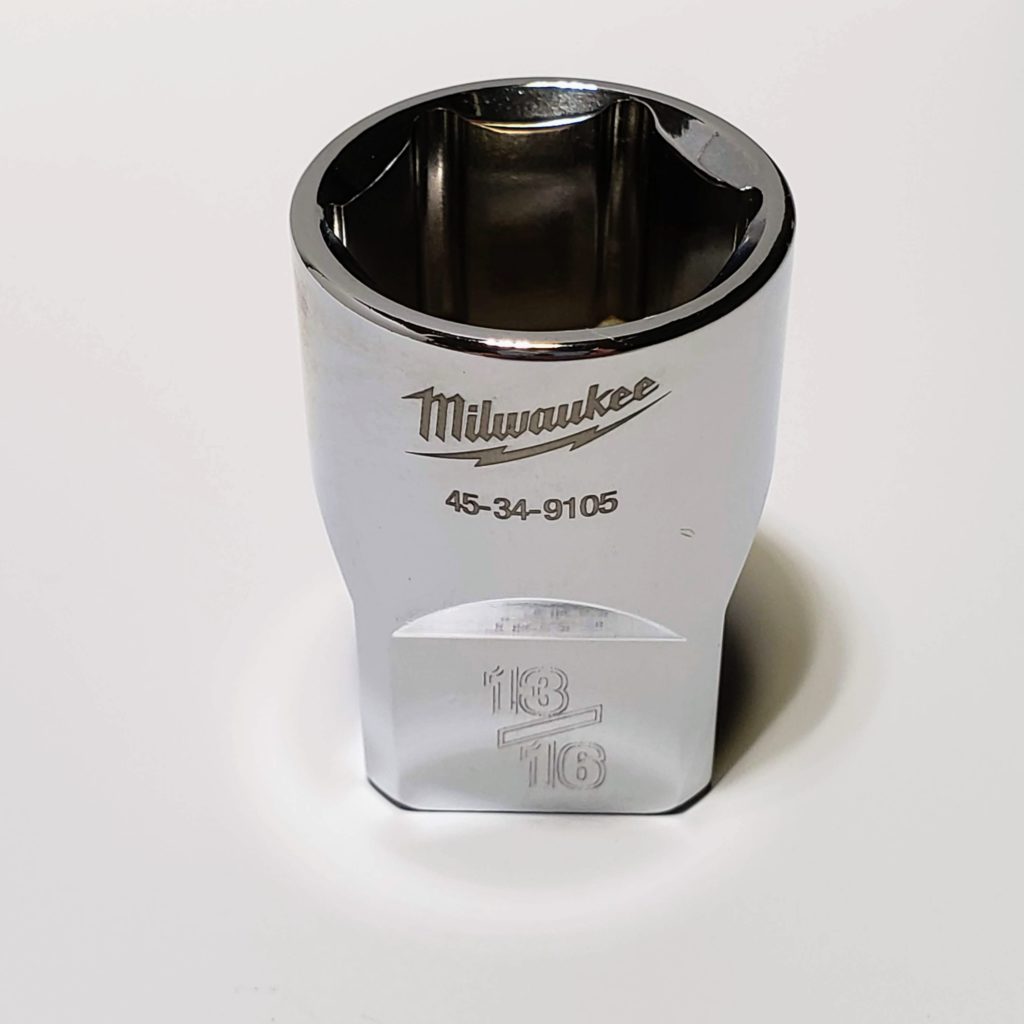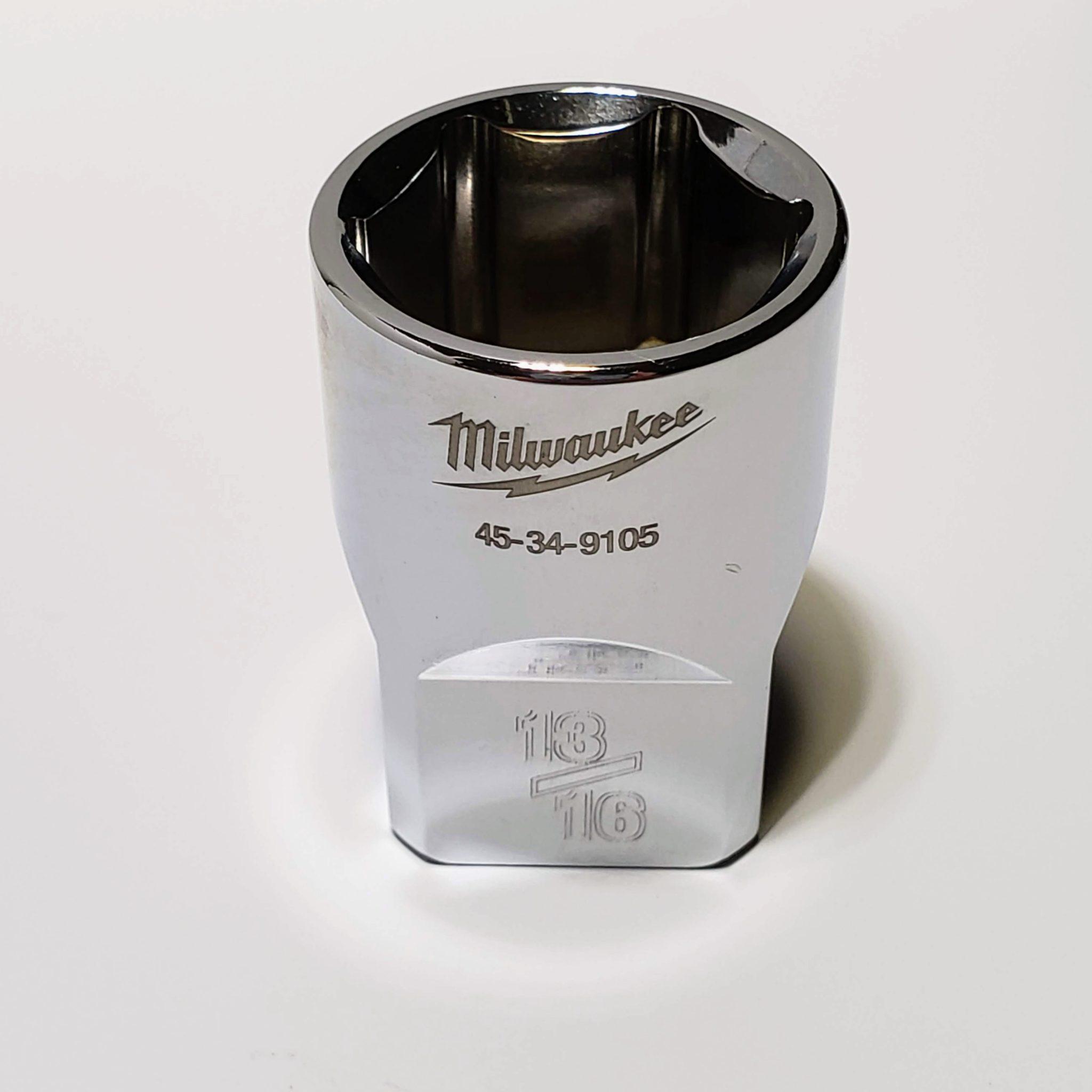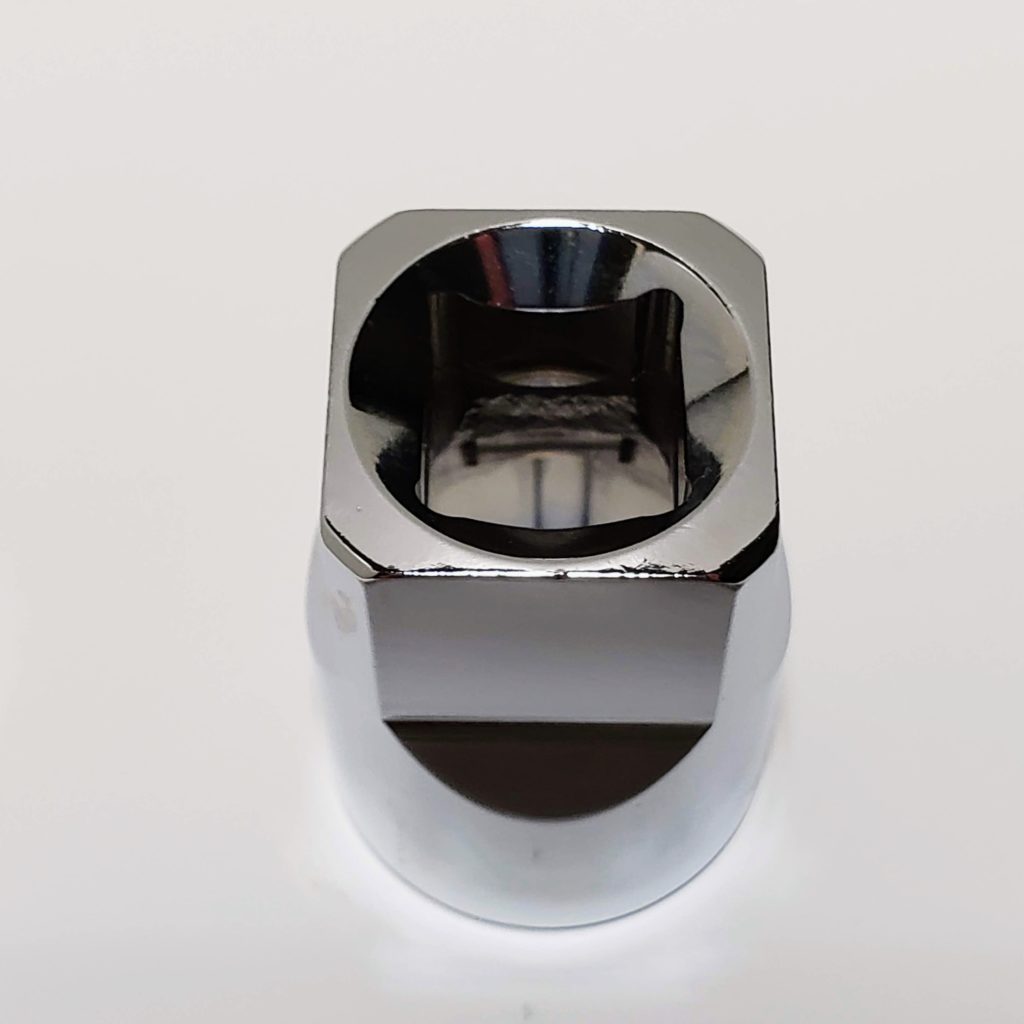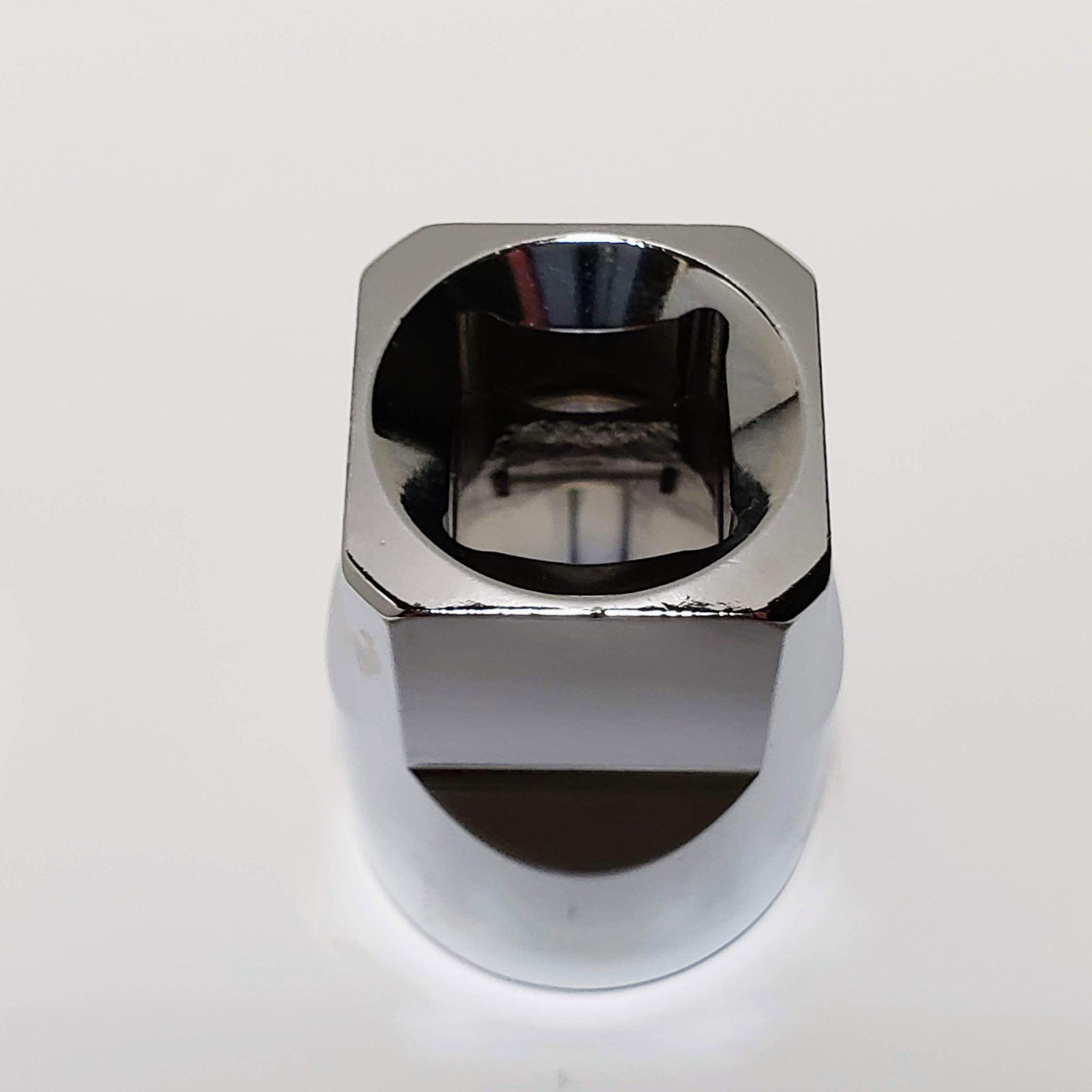 The "Four Flat" (TM) sides, as Milwaukee calls them, will come in handy when you need to wrap a wrench around the socket to get the job done. While such a scenario isn't all that frequent, there are cases where a bolt is too long and the fastener is in an awkward spot where a wrench alone won't fit. Sure, there are bendy wrenches and pass through ratchets, but if this kit is what you've got, it works great in those situations.
On our Jeep, in the photo below, the nut is way down on a long bolt and there are metal fins in the way, preventing our even slightly angled wrench from engaging it. Sliding the Milwaukee socket onto the nut allowed us to use the wrench further out, away from those metal fins. Rare, yes, but it does happen.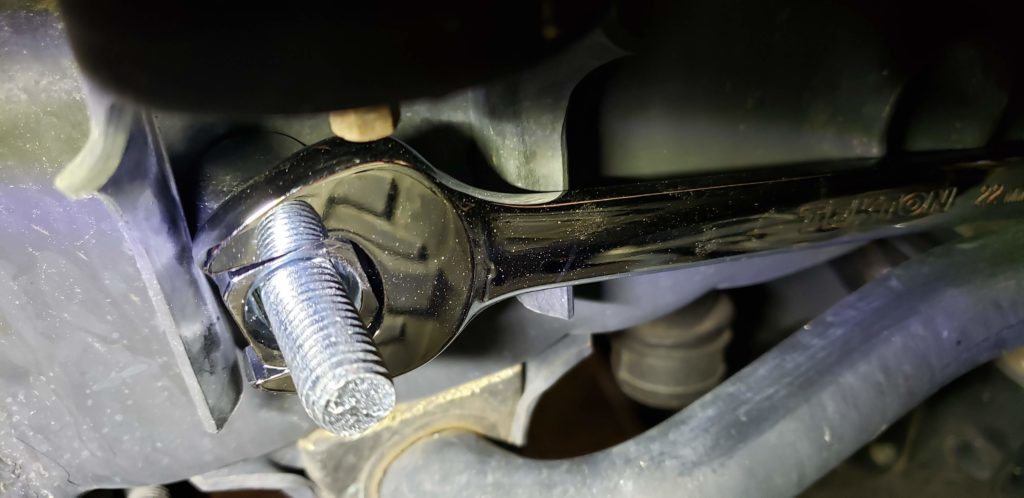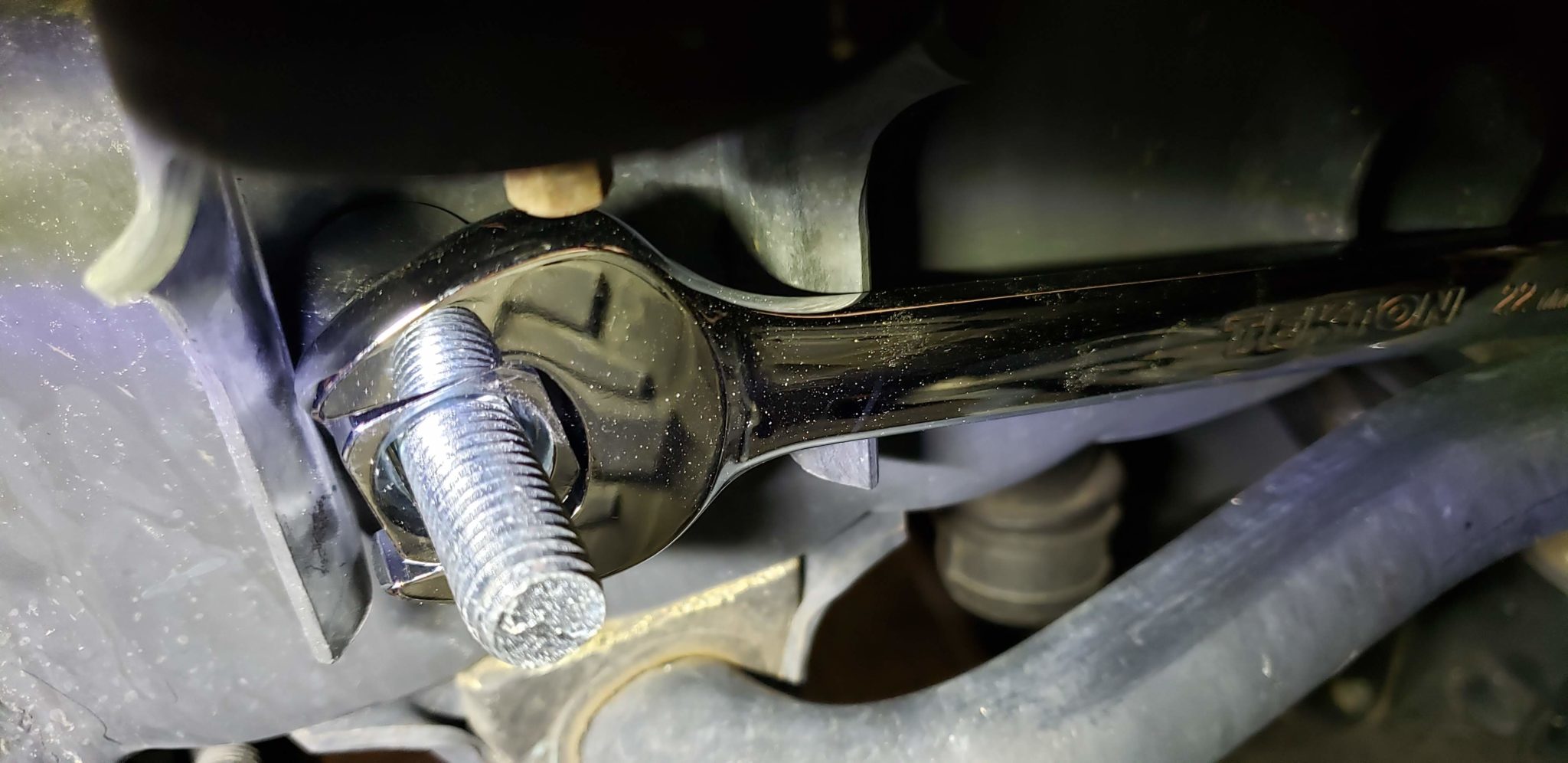 With the squared-off sides, these sockets also won't roll around, which might just be more important to us than the wrench-ready feature. It's not often that we need to put a wrench on a socket, but when the damn thing rolls underneath the creeper we're laying on or off the lift, as it does all the time, that can be super-frustrating.
The Milwaukee sockets are clearly marked with laser etching on two of the four sides, indicating the size of each socket, and the Milwaukee logo and unique part number for each socket on one side, in case you need a replacement—these tools do have a lifetime warranty.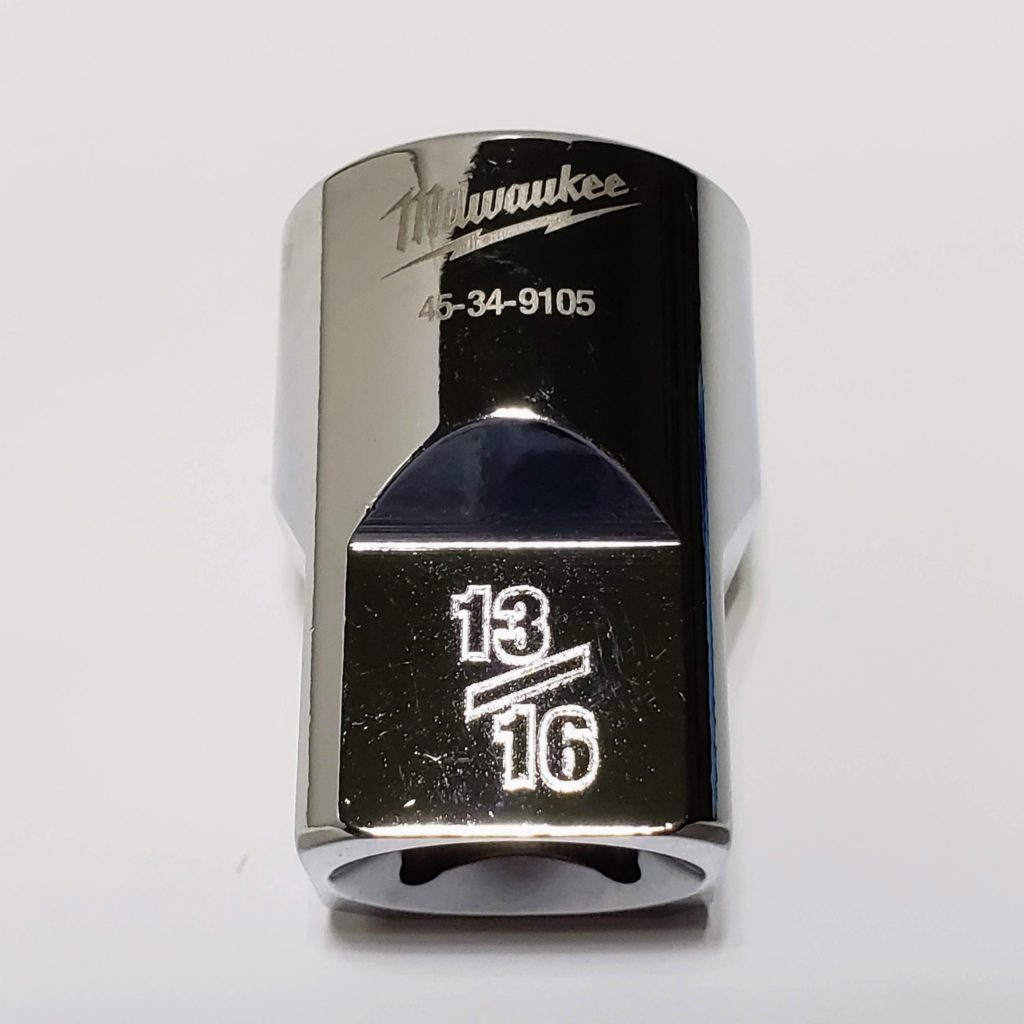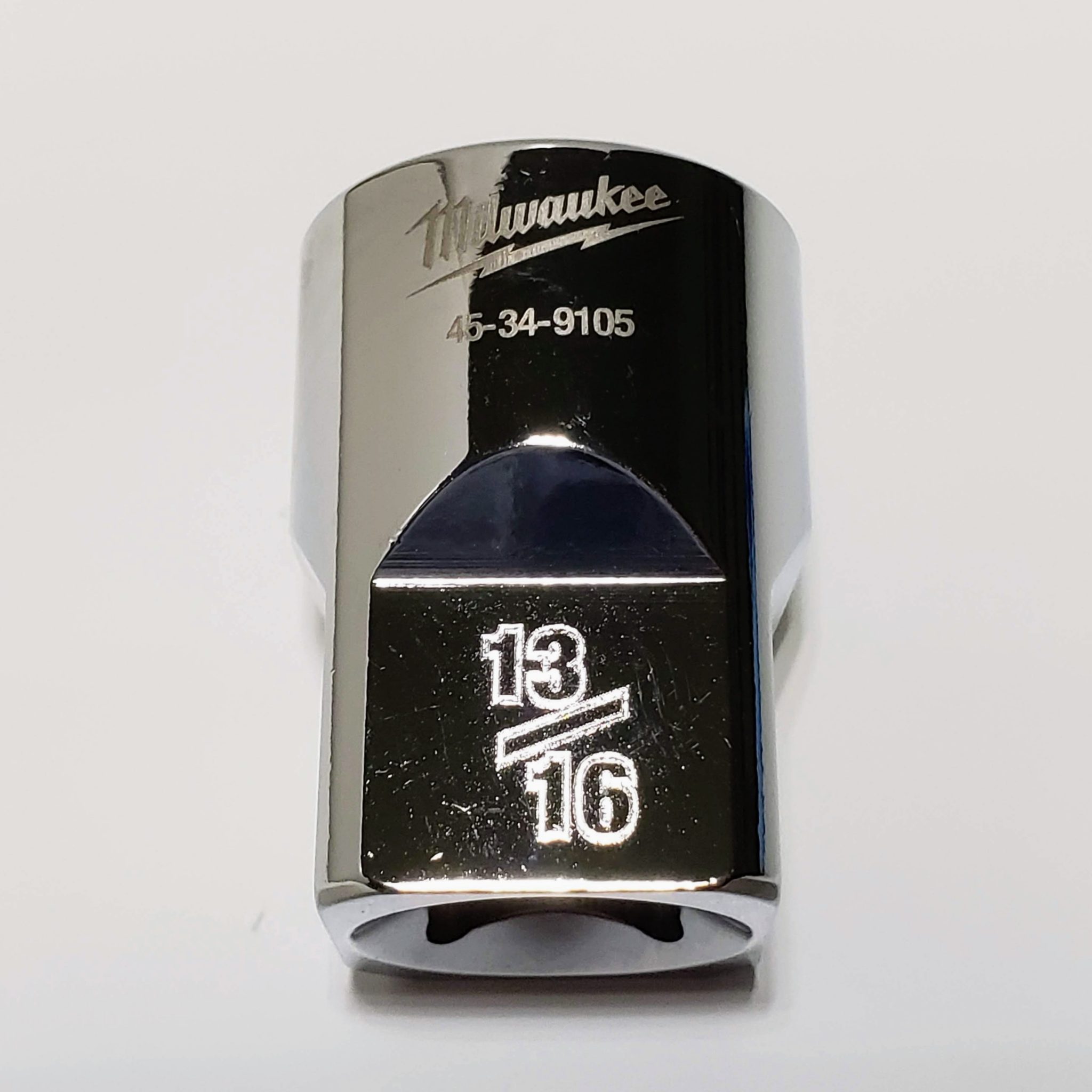 The socket walls are thin enough for some tight areas but still thick enough that they likely won't split under normal and reasonable use. We do not ever recommend using standard [chrome] sockets with impact tools of any kind.
When compared to our go-to TEKTON sockets, both are honestly pretty close in terms of thickness. The TEKTON sockets are a bit heavier, however, with a 1/2″ standard socket coming in at 52g over Milwaukee's 42g.
Both the 3″ and 5″ extensions are also substantial feeling and have slight knurling for improved grip but could use deeper and longer grooves. It's fine though, as most of our older socket extensions have no knurling at all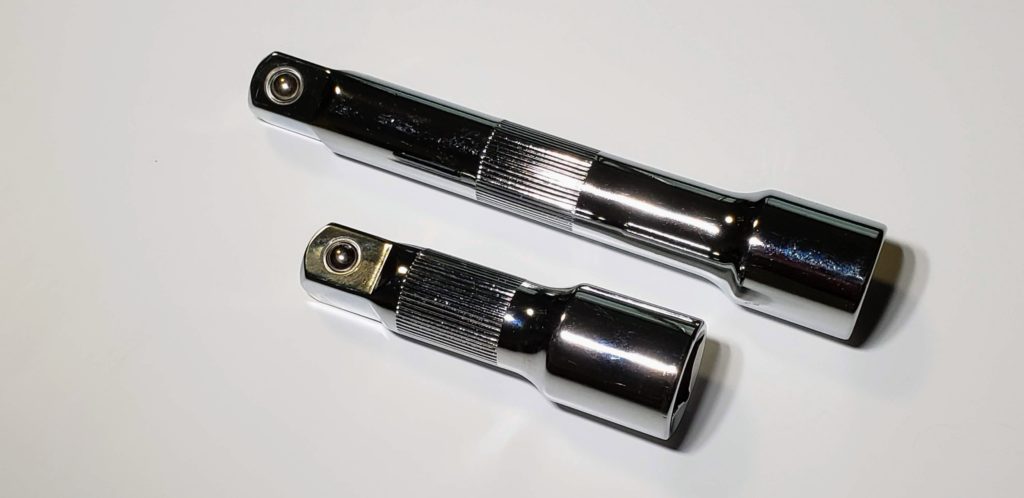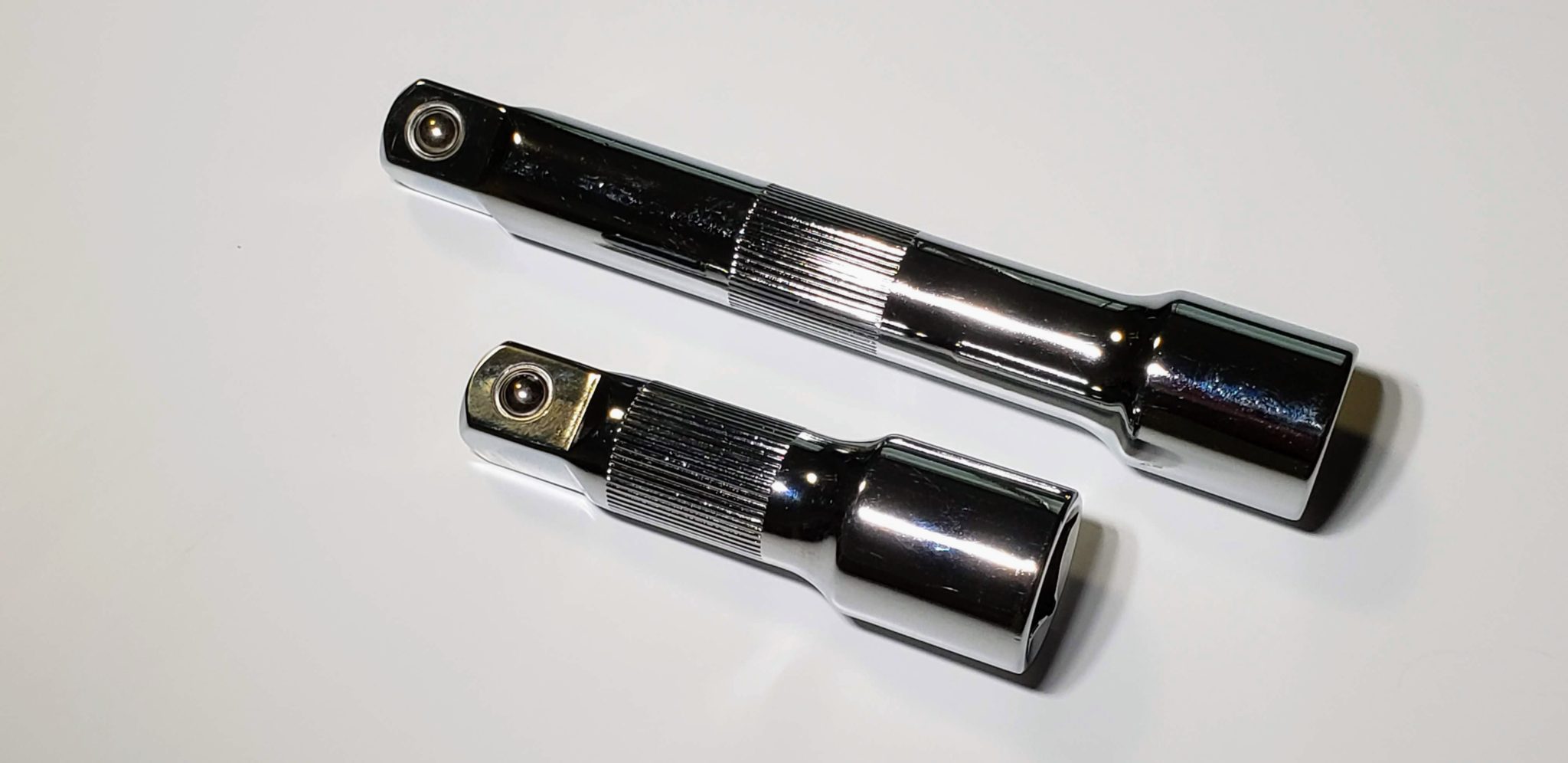 The ratchet itself feels good in the hands, as well. The head has a low profile for tight spaces and, for some reason, Milwaukee felt the need to print "on" and "off" on either side of the direction switch for those who have yet to learn the "righty-tighty, lefty-loosey" idiom.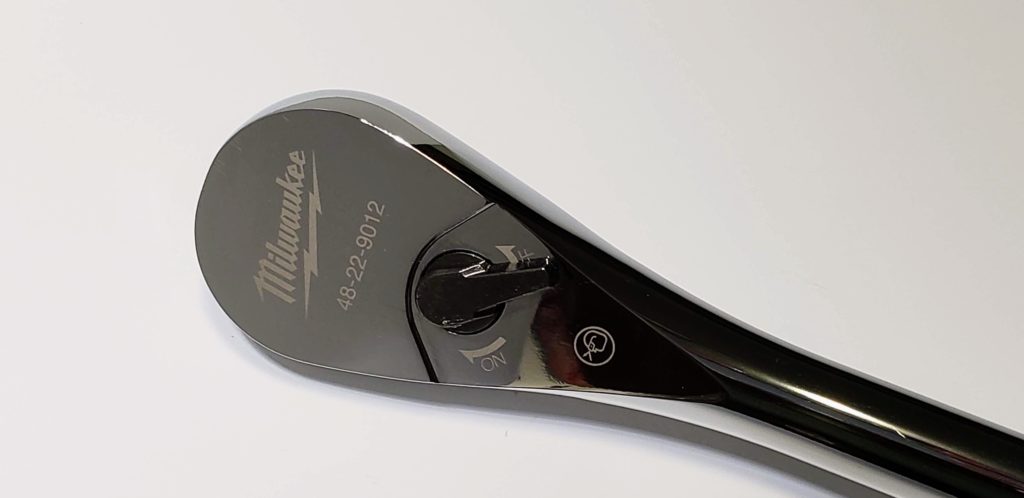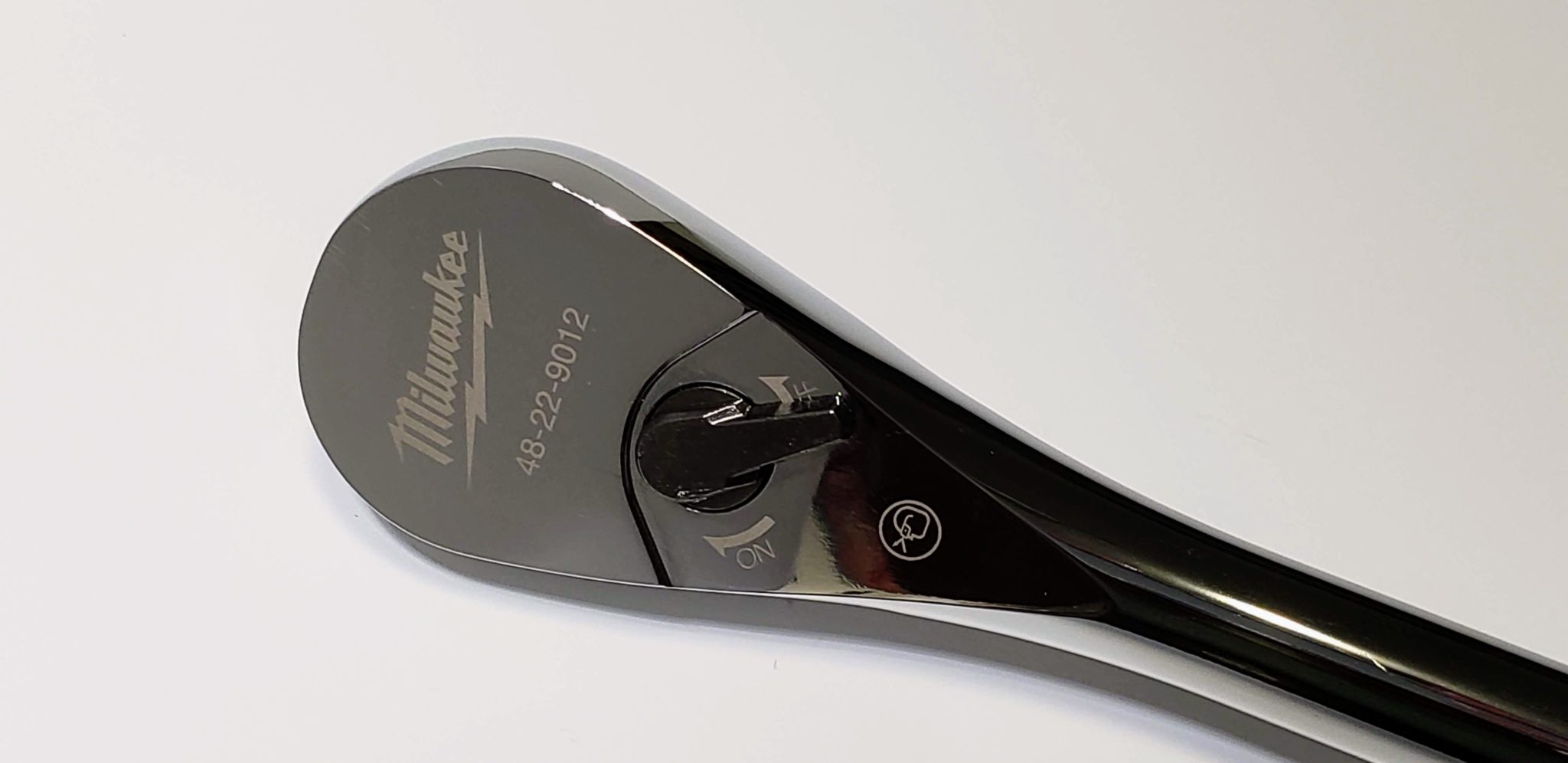 The ratchet is a 90-tooth ratchet with a 4° swing. In layman's terms, that means it'll do better in tight spaces but won't do *as* good with high-torque applications. In most scenarios, most people will never know the difference. If you're buying a socket set at this price-point, however, you probably should know.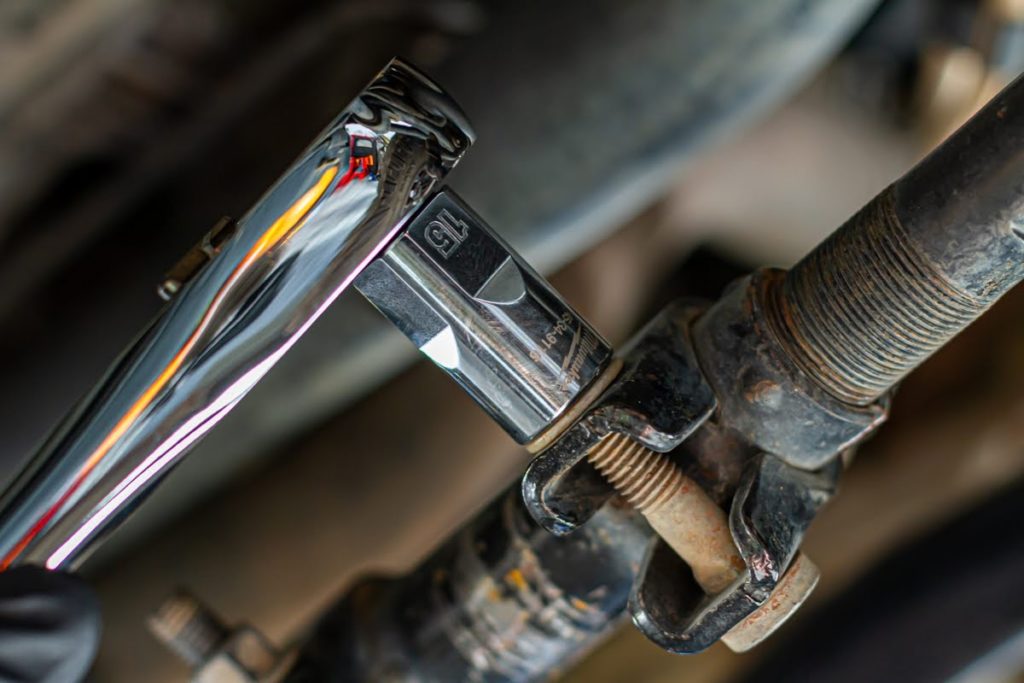 We do like that the Milwaukee ratchet is simple in that the anvil is just a push on/pull off. When the sockets are on, they feel secure and require just enough muscle to remove.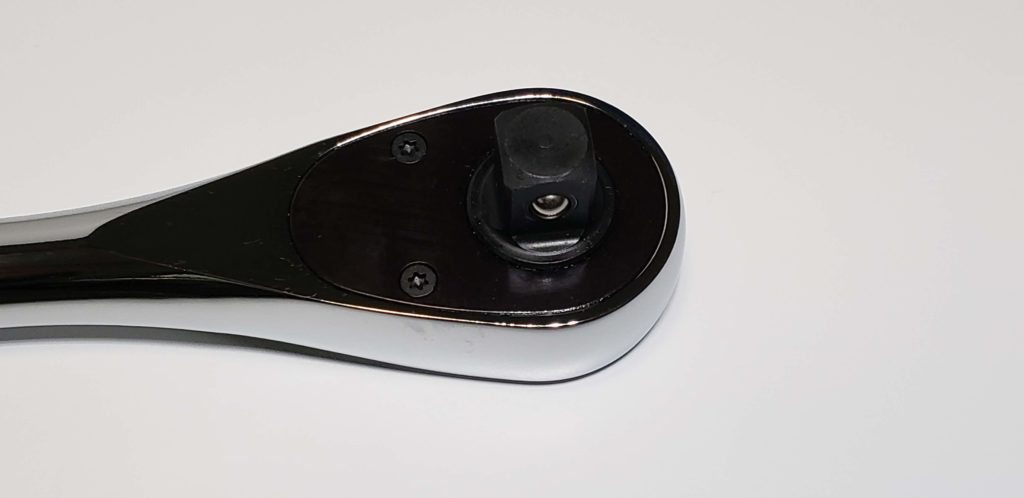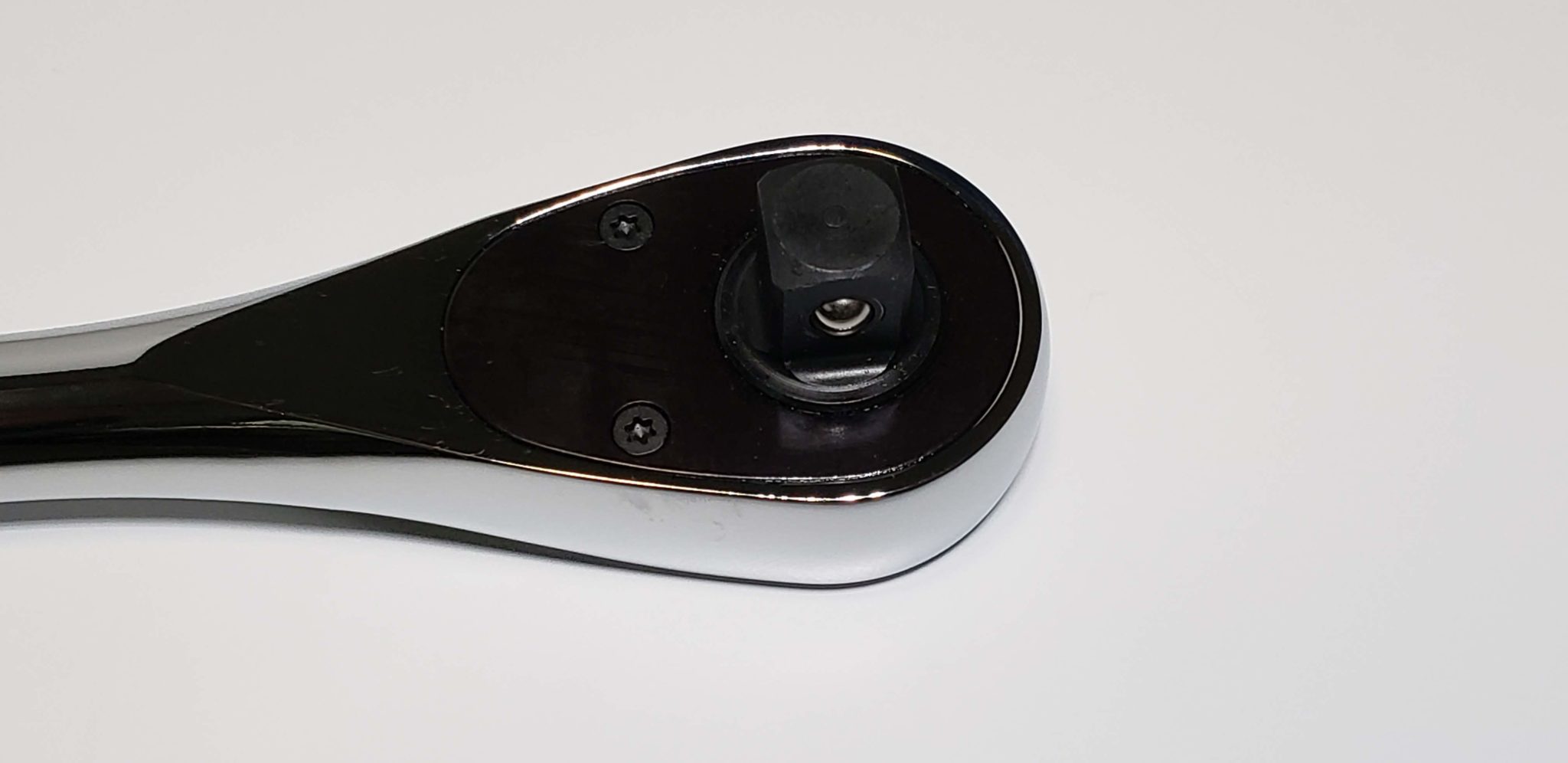 There is no knurling but the lower end of the handle has flat sides for improved grip and more control. One flat side of the handle is stamped with the Milwaukee brand, albeit not the actual logo.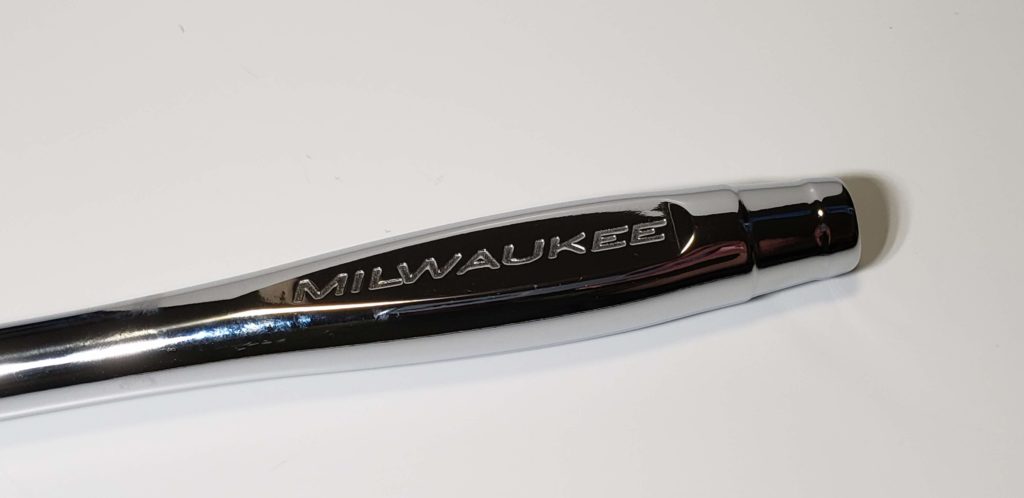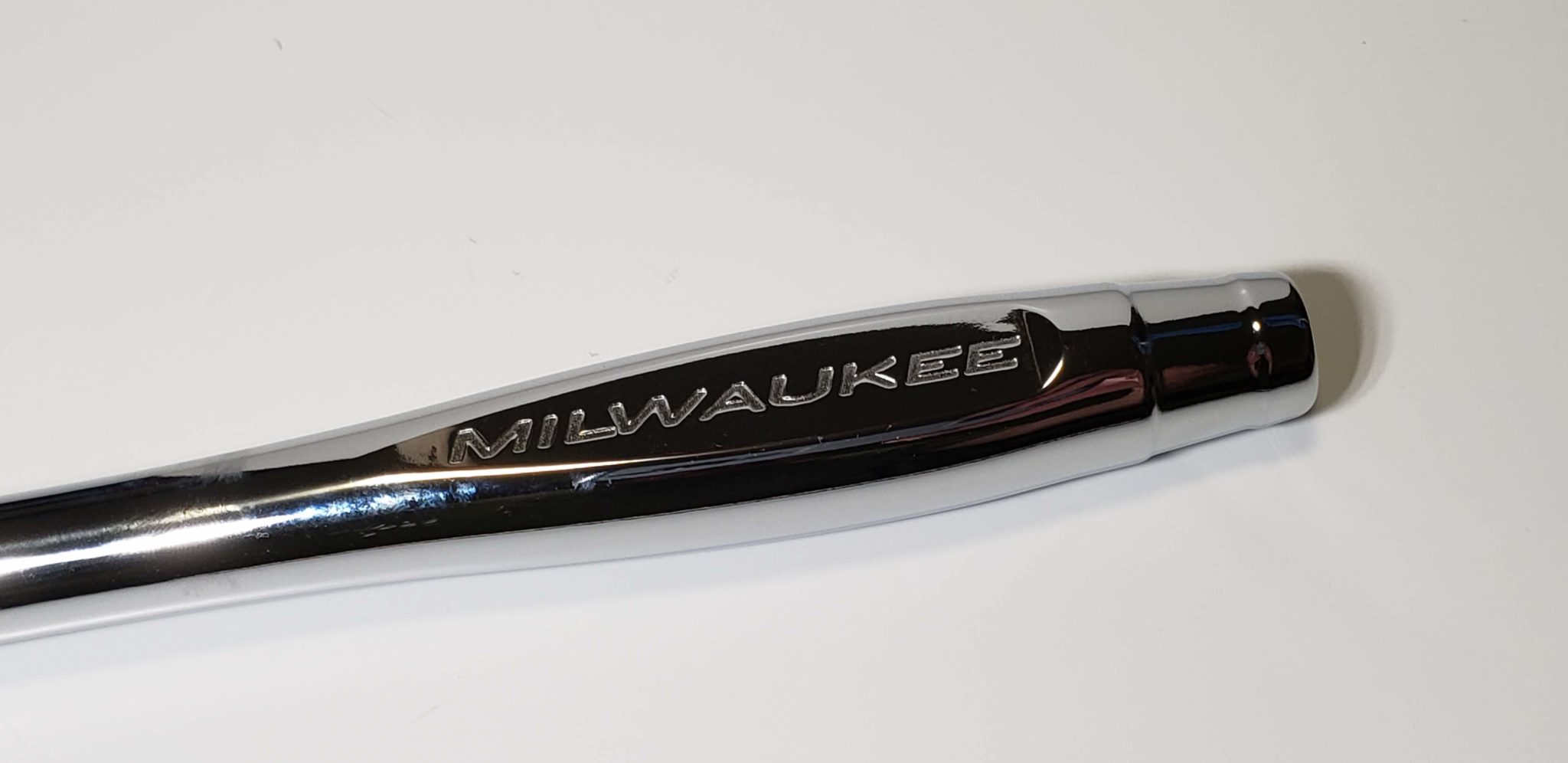 All 47-pieces of this Milwaukee socket set comes in a nice, low-profile case with a lift-out, removable tray if you want to keep everything organized in a toolbox. We'd like it if the case could stand up on its own without a balancing act, but the hinges prevent that. A weird design decision, indeed.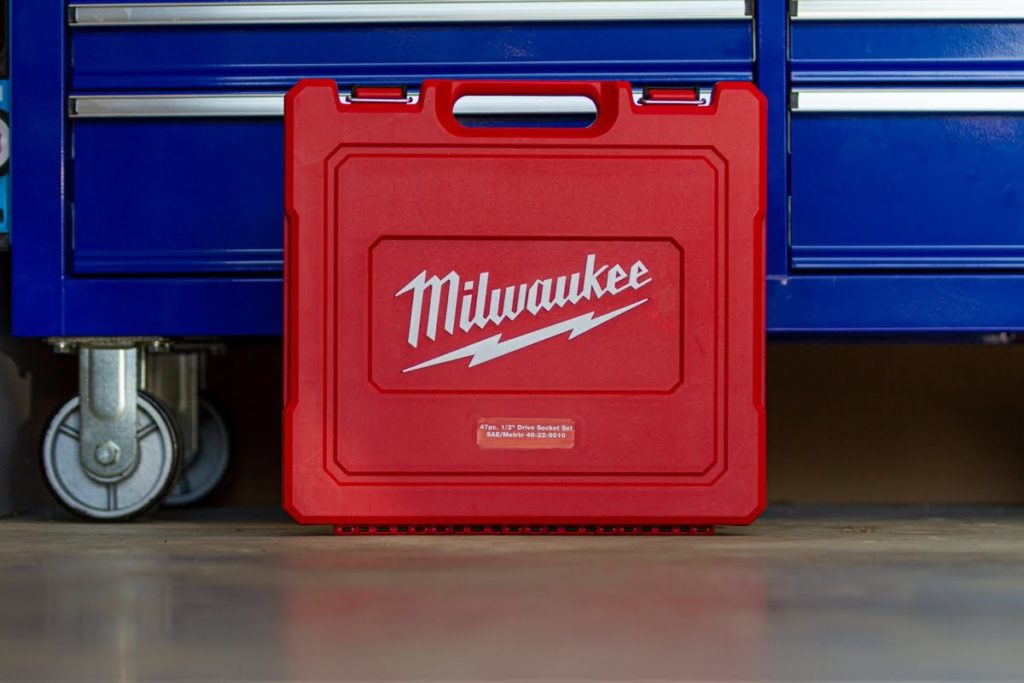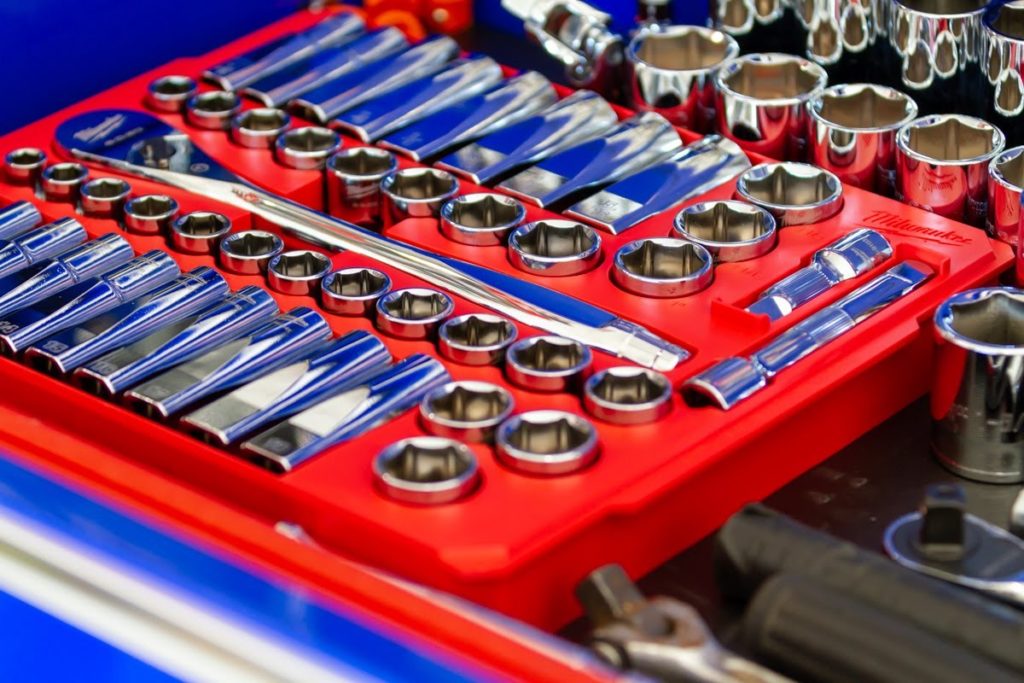 Overall, we really like this socket set but it is priced high, in our opinion, given that there are other reputable brands with socket sets that cover a wider range of sizes, of similar quality, and at much lower prices. That said, this set is perfect for throwing in the car, truck or off-road vehicle for use outside of the shop, where you likely have a more complete set of sockets. It's a really nice set, for sure.
You can find the Milwaukee 47-piece 1/2″ Drive SAE & Metric Mechanics Ratchet & Sockets Set (48-22-9010) at Home Depot, Acme Tools, and other select distributors.
Rating Criteria
If you're looking for a socket set in between budget and tool truck quality, this is a very nice premium kit. A wider upper range on the metric side would be nice, but it's still very usable. The wrench-ready, no-roll design further sets this kit apart.