The Dremel brand is popular amongst the DIY crowd, and for good reason. Dremel's handheld rotary and cutting tools are powerful, easy to manage and very versatile. There's also a solid community behind the brand, sharing lots of projects you can tackle with a Dremel tool—from home repairs and remodelling to arts and crafts.
New to the Dremel line is the Velocity VC60—a power tool that, according to Dremel, bridges the gap between traditional oscillating tools and rough-cutting tools, such as reciprocating saws and circular saws.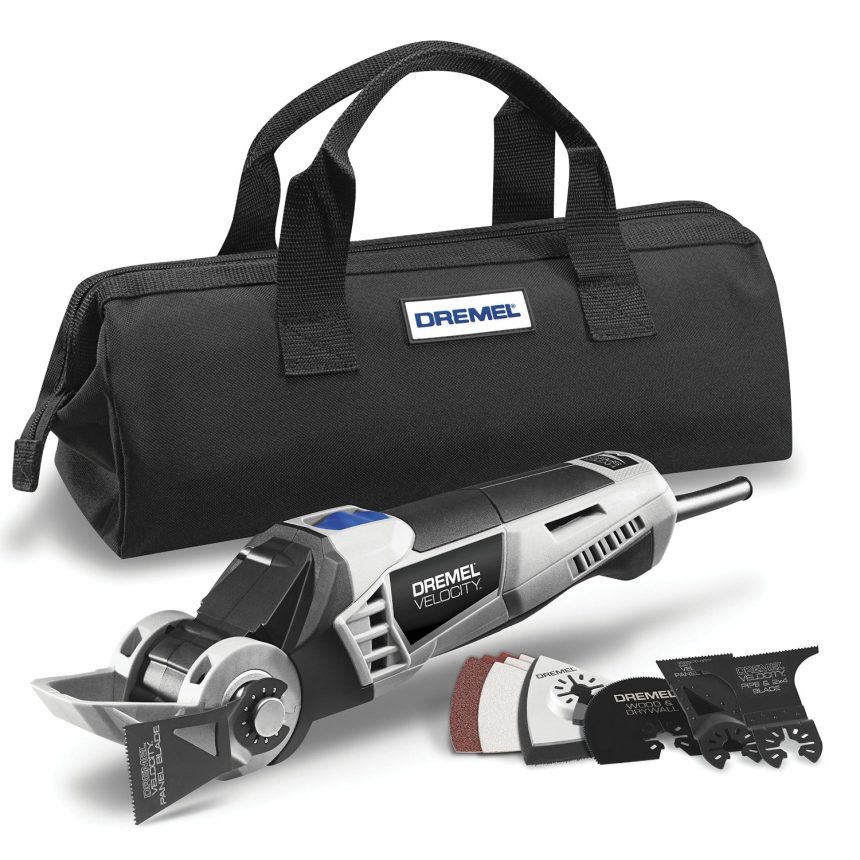 Powered by a 7 AMP motor, integrated control foot, 5° of oscillation angle and a newly designed, patented drive system, the 6lb Dremel Velocity is a hybrid oscillator and rough-cutting tool. With the control foot open, the Velocity can be used to make long cuts in panel materials, and with the control foot closed, the tool acts as a traditional oscillating tool for various cutting, scraping, sanding, grinding or grout removal applications. Dremel also claims the Velocity to be 9x faster than traditional oscillating tools due to its patented high-torque mechanism.
Two new cutting blades designed for the Velocity will also be released: the VC490 Panel Blade for making long, straight rip cuts in plywood, cement board or drywall, and the VC494 Pipe & 2×4 Blade.
The Dremel Velocity is available online now from Amazon and will be available in-store at Lowe's beginning May 1, 2016, for about $180. The package includes the VC60 Velocity Tool, VC490 Panel Blade, VC494 Pipe and 2×4 Blade, MM450 Wood and Drywall Blade, MM14 Universal Hook and Loop Pad, MM70W Wood Sanding Sheets (3), MM70P Paint Sanding Sheets (3), and a black tool carrying bag.