When you need to remove cupping, bows or twists from boards for your woodworking project and don't have access to a table jointer, planer or both—or perhaps you want to create a reference face for your benchtop planer—a good option might be a handheld power planer.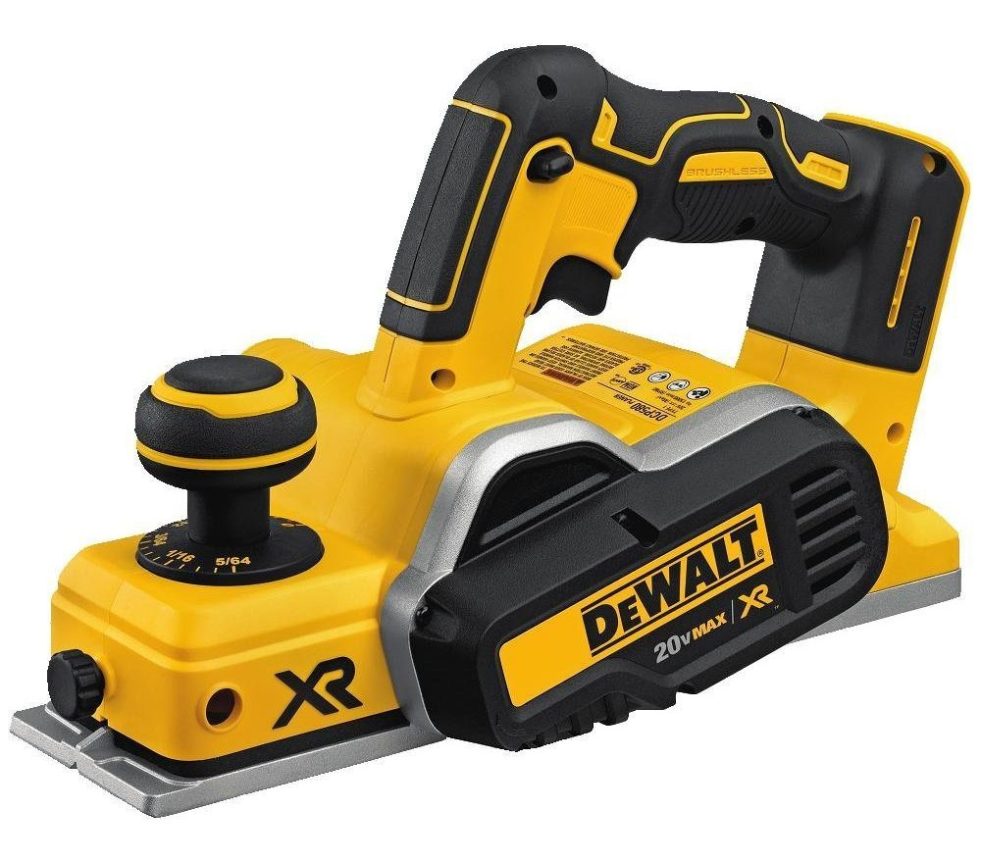 The new DEWALT DCP580B 20V MAX Brushless Planer is getting lots of buzz online and, from what we've seen and read, is a great little planer for the DIY woodworker, despite brands like DEWALT and Milwaukee focusing most of their marketing efforts on pro-contractors and the like.Like other tools in DEWALT's "XR" product line, this handheld cordless power planer features a brushless motor, providing more power and longer runtimes. Depth of cut is adjustable from zero to 5/64″ via the dial on the front of the tool, which doubles as a palm rest. Although cordless, this planer doesn't sacrifice power, achieving fast material removal at 32,000 cuts per minute.
The precision-machined front and back aluminum shoes are designed to ensure parallelism of cut, while a thoughtfully-designed built-in kickstand allows the tool to rest on work surfaces without gouging material. The front shoe also incorporates a precision-machined groove, allowing for edge chamfering.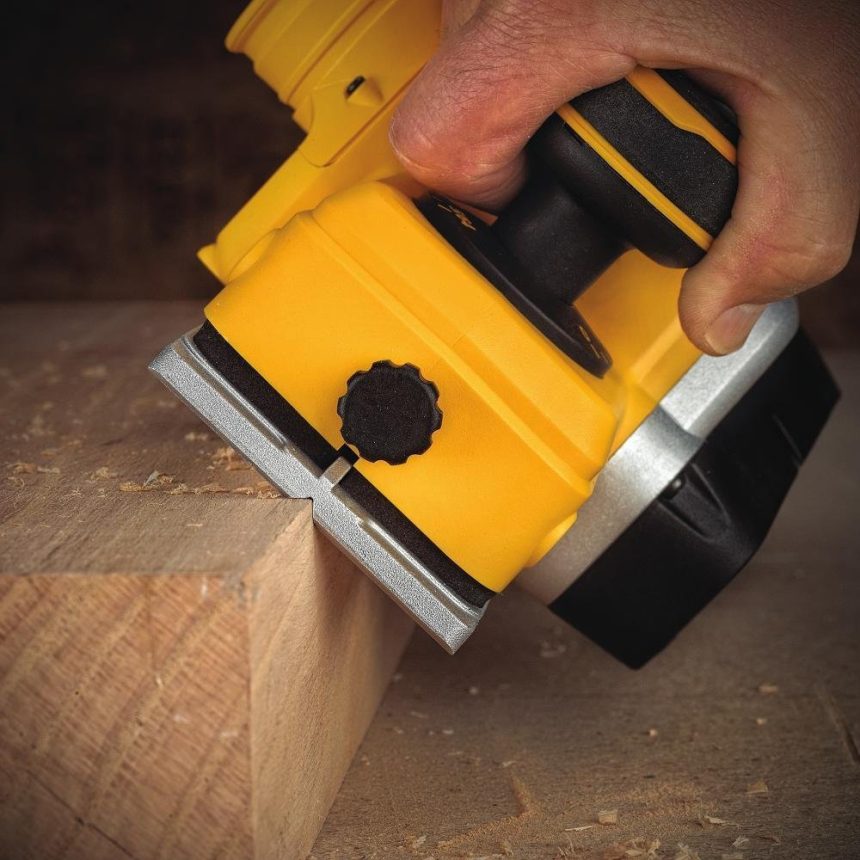 In terms of safety, the tool requires that a safety lock is depressed before the power trigger will engage. The unit's dust extraction outlet is large enough, but we've read a few complaints that, without being connected to a dust extraction system of some sort, it may clog up on longer board runs. The unit accepts most standard dust extraction hoses or will work with DEWALT's own AirLock dust extraction system.
The DEWALT 20V Brushless Planer is available as a bare tool, so it does not come with a battery or charger. The kit includes the planer itself, an adjustable edge guide/fence to control offset, and a torx wrench that stores conveniently on the tool itself for easy blade swaps. Two additional blades can also be stored on the tool itself—definately a handy feature. The unit runs on the DEWALT 20V MAX battery platform, which also powers a huge line of other DEWALT power tools and equipment.
While designed for contractors on job sites, this little planer seems like a great addition to the woodworking hobbyist workshop—especially for those who already run some of the other DEWALT 20V MAX tools.
Here's a video tour of the DCP580B from DEWALT:
Sale