Many of my off-road adventures with the Jeep club involve cleaning up the messes that irresponsible campers or just plain lame trash dumpers leave behind. Do you really have to dump your washing machine in the National Forest?!?
Sometimes, these adventures take us on under-utilized trails that trash dumpers favor for lack of being caught. And on these jobs, we always need to have the appropriate tools to get through.
I've been through quite a few cheapo folding shovels and saws that ultimately break or are just too flimsy to get the job done. Alas, I think I've found one that's built to last. And although I haven't gotten my hands on one yet, we'll be ordering a few for our next adventure.

It's the new Columbia River Knife & Tool Tactical Trencher and it looks pretty badass. I know… getting excited about a portable shovel… it's a trail geek thing.
This three-position heavy-duty folding shovel features a reinforced steel tipped spade with an aggressive and sharp wood saw on one side, and a beveled edge for cutting roots and chopping wood on the other side.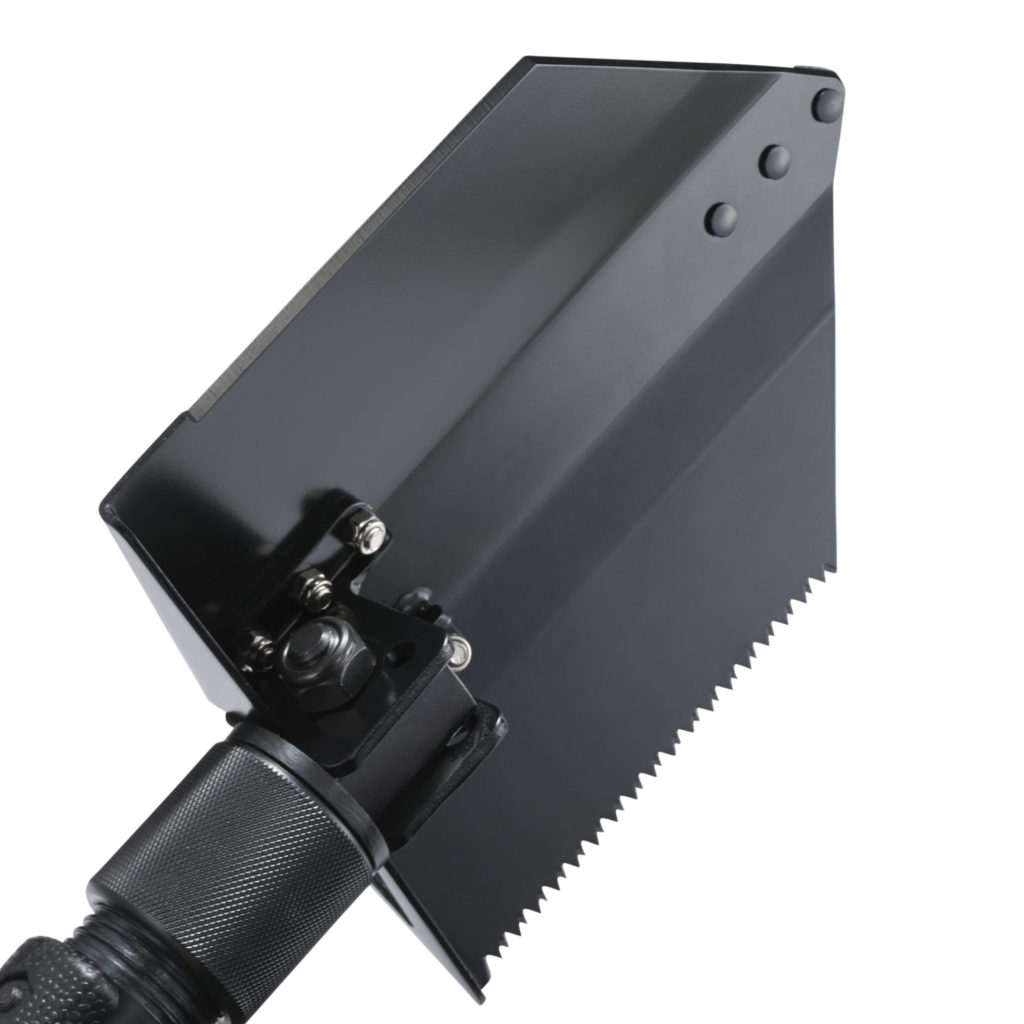 At the bottom of the spade, there's a threaded locking collar to hold the spade at whatever angle you need. That's unique compared to the snap-lock spades I've been using. There's nothing worse than the kick-back of an angled folding shovel failing and almost being impaled by the handle when it does. This thing looks like it'll handle some serious pressure when angled or straight.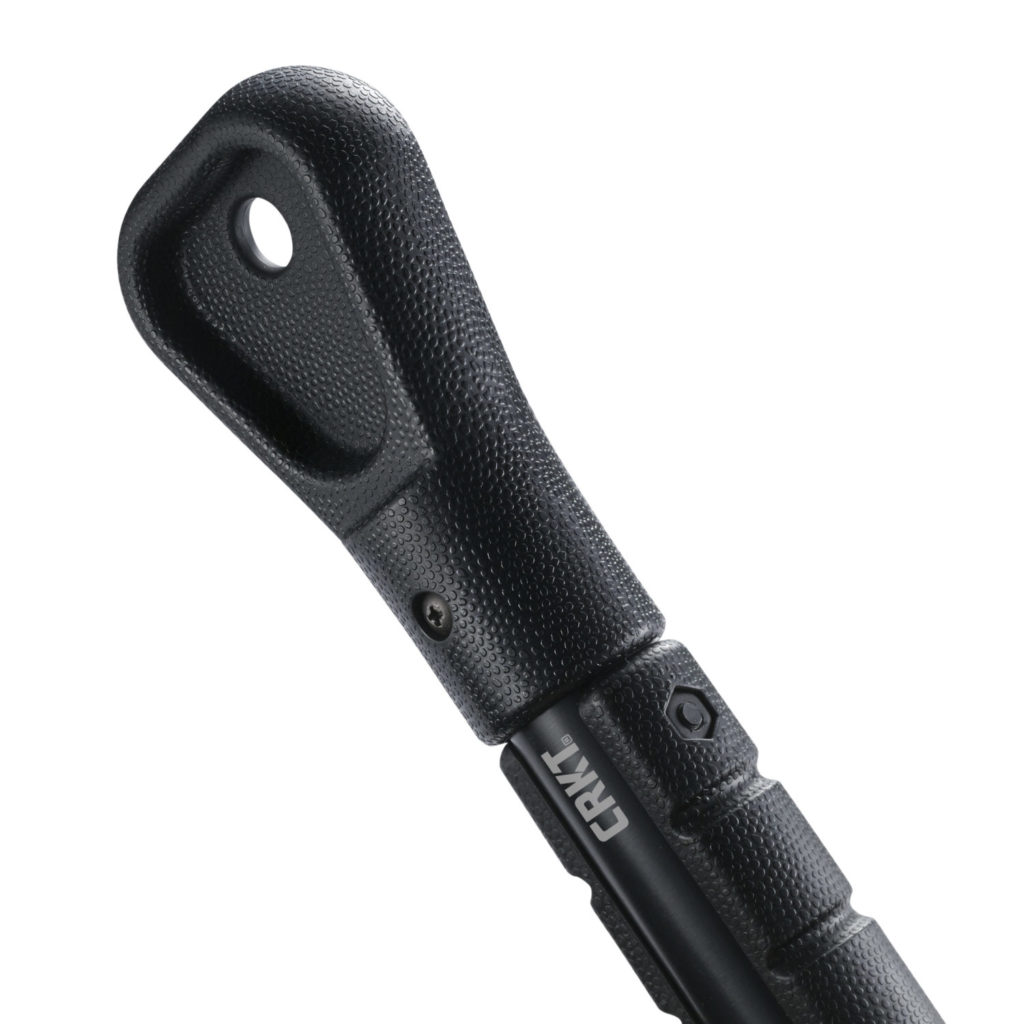 The polypropylene and carbon steel handle looks super-tough compared to the folding shovels I've been using from various off-road vendors. It's even got a wire cutter that runs the full length of the handle for cutting through fencing or vines, although I'm not quite getting that from these photos.
The CRKT Tactical Trencher doesn't completely collapse like some other folding shovels, but the spade does fold all the way in, against the handle, and the included heavy-duty nylon sheath with over-sized snaps protects it and everything around it while the tool is being stored.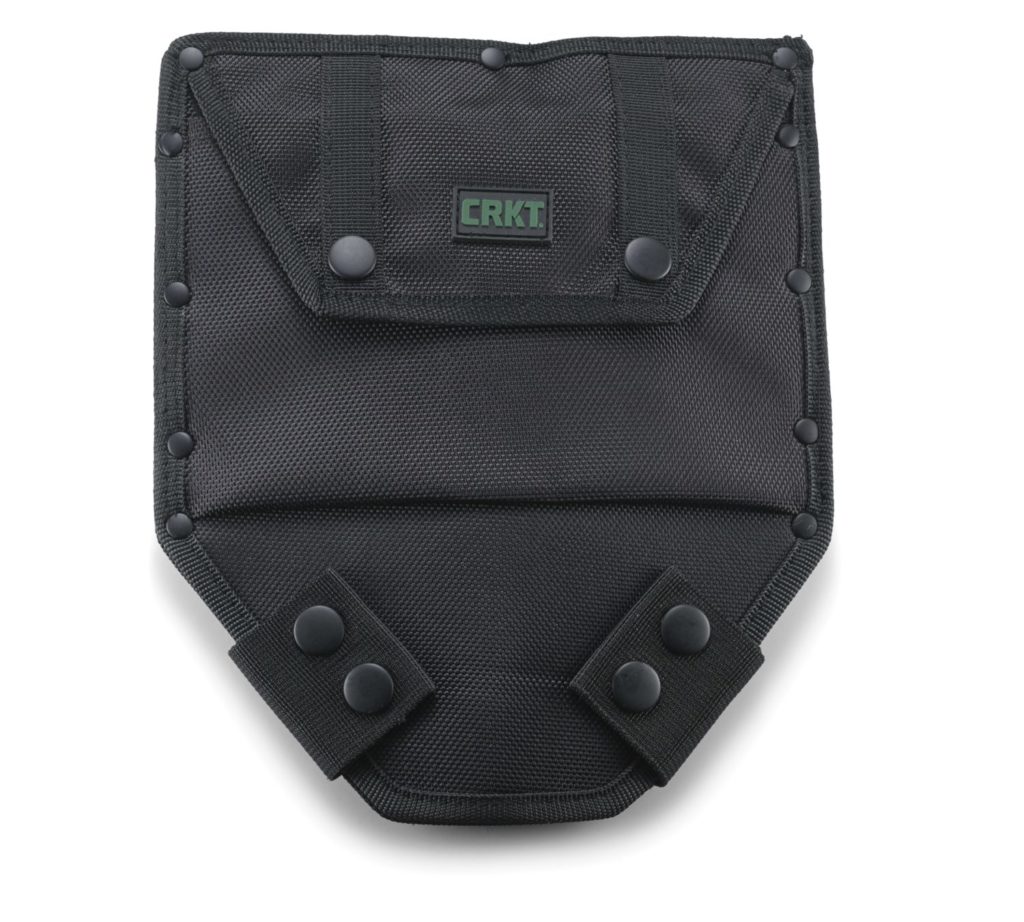 While designed for mobile applications, this tool would do just well around the yard, too. Here's a video from CRKT walking us through the Tactical Trencher:
Specs:
SKU: 9750
Spade: Length: 7.875" (200.0 mm)
Edge: Dual Combination
Steel: 1050 Carbon Steel, 40-45 HRC
Finish: Black Coating
Thickness: 0.080" (2.0 mm)
Overall: 27.188" (690.6 mm)
Weight: 3 lbs. 6 oz. (1653.0 g)
Handle: Carbon Steel, Polypropylene, Nylon
Style: Spade w/Threaded Cylinder Lock + Sheath
Sheath: Material: Nylon Weight: 7.0 oz. (198.4 g)