While the garage is where our beloved tools live, obviously we can't take them with us everywhere we may need them—on the trails in the truck, ATV, bike, on foot, at the campsite, on fishing trips… you get the point. That's where multi-tools come in. Oftentimes considered gimmicky, these all-in-one portable toolboxes could mean the difference between getting home as scheduled or not.
While it's been around for a while, the Leatherman Tread is new to us and we think it's pretty cool.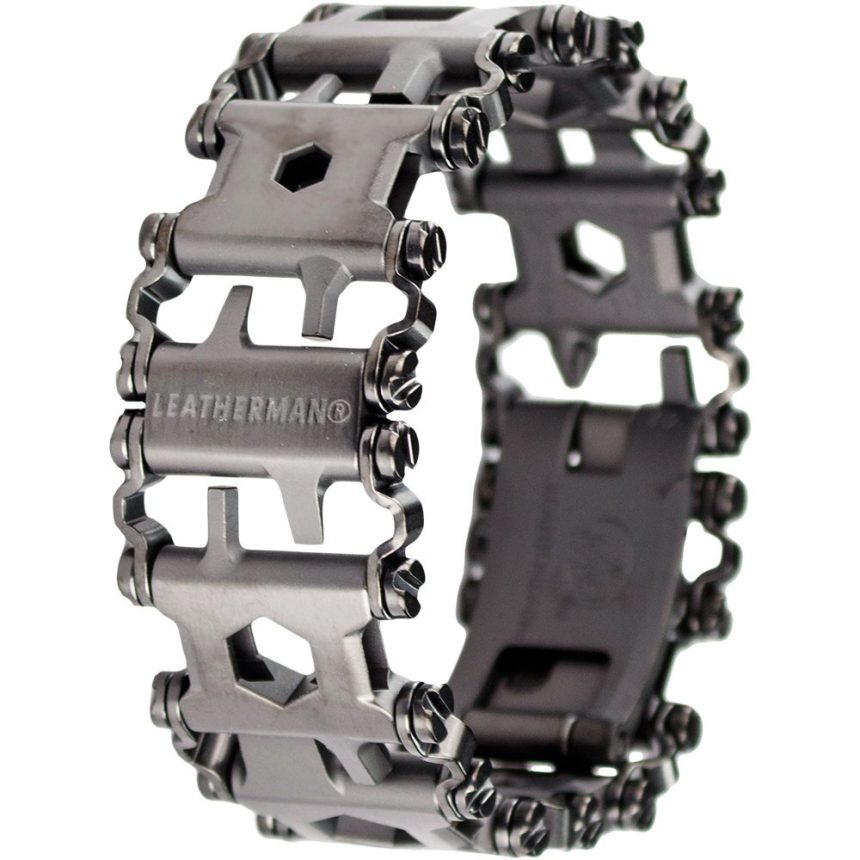 Weighing in at about 10.5 ounces and available in black or stainless steel, the tough-looking Tread puts 29 micro-tools in the palm of your hand… or at least around your wrist.
With its unique design of interchangeable links, the Tread's tools include:
#1-2 Phillips
1/4″ box wrench
3/16″ screwdriver
6mm hex drive
1/4″ hex drive
oxygen tank wrench
3/16″ hex drive
1/8″ hex drive
3/16″ box wrench
3/32″ hex drive
3/32″ screwdriver
1/8″ flat screwdriver
4mm hex drive
8mm box wrench
3mm hex drive
5/16″ screwdriver
3/8″ box wrench
1/4″ flat screwdriver
#1 Phillips
6mm box wrench
#2 Phillips
carbide glass breaker
pick/sim card tool
cutting hook
1/4″ socket drive
bottle opener
#2 square drive
Optionally available are ChronoLinks Leatherman Tread Watch Adapters ranging from 18mm to 38mm to accommodate almost any watch, including the Apple Watch. Just be aware that using the actual tools may cause damage to your watch.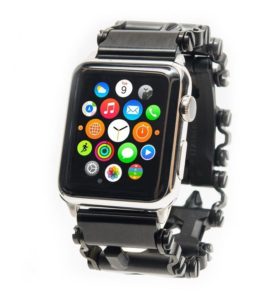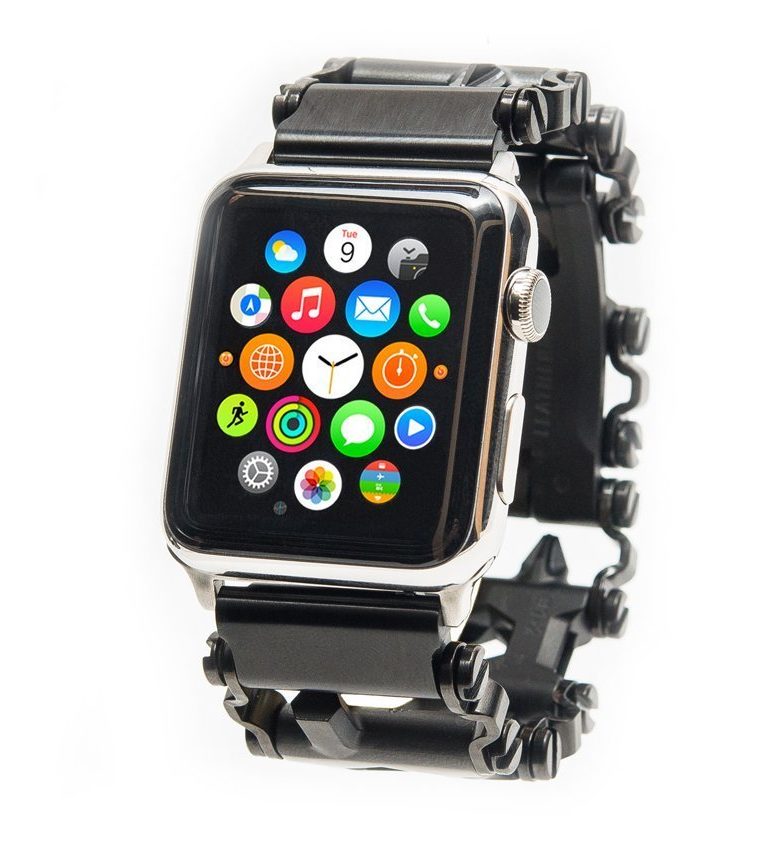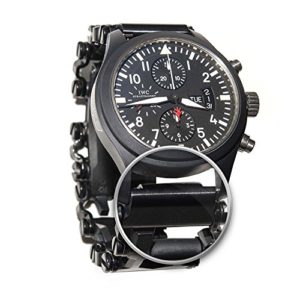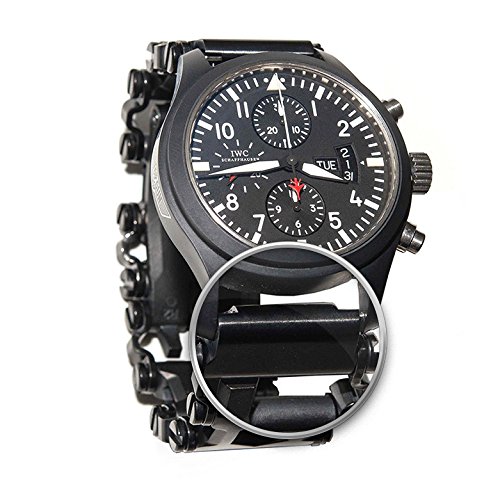 Water and corrosion resistant, TSA approved (or at least OK to fly with), and just cool looking, the
Leatherman Tread
 would make a great gift for the adventurer in your life.
Here's a promo video from Leatherman giving us a tour of the Tread: