If you're looking to decorate the garage or man cave and have some old car parts lying around, here's some inspiration…
Reclaimed Car Seat Chair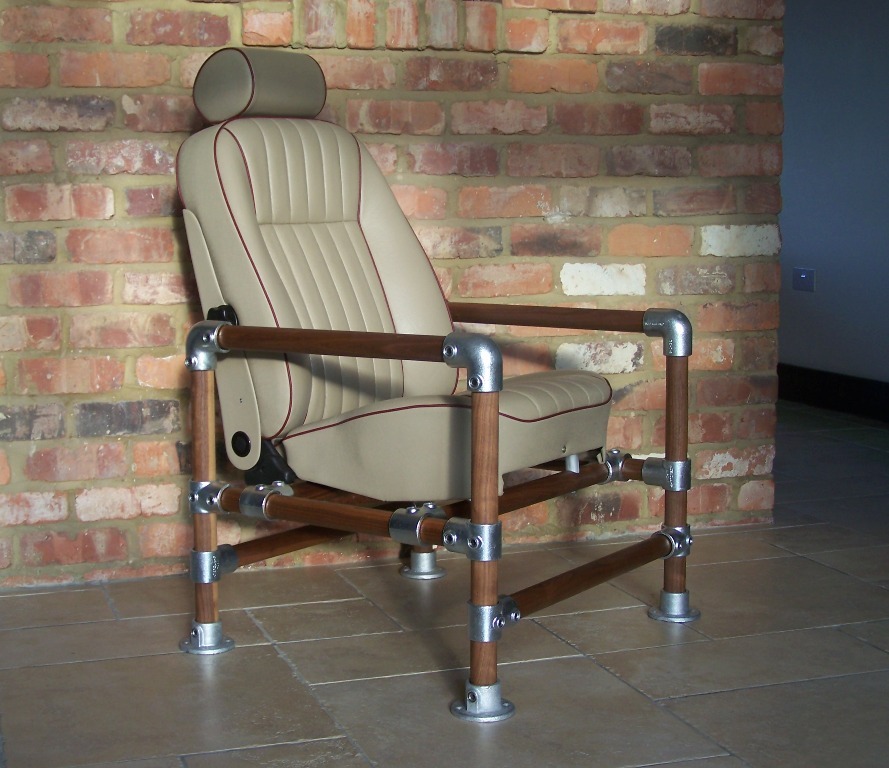 This drool-worthy reclaimed Jaguar XJ40 Sport seat in Doe skin with solid black walnut poles was created by Dave Clark Designs. Called the Morsetto, this chair sells for around $600, but can be customized with other car seats or the frame alone can be purchased. A couch is also available. Nice!
Distributor Lamp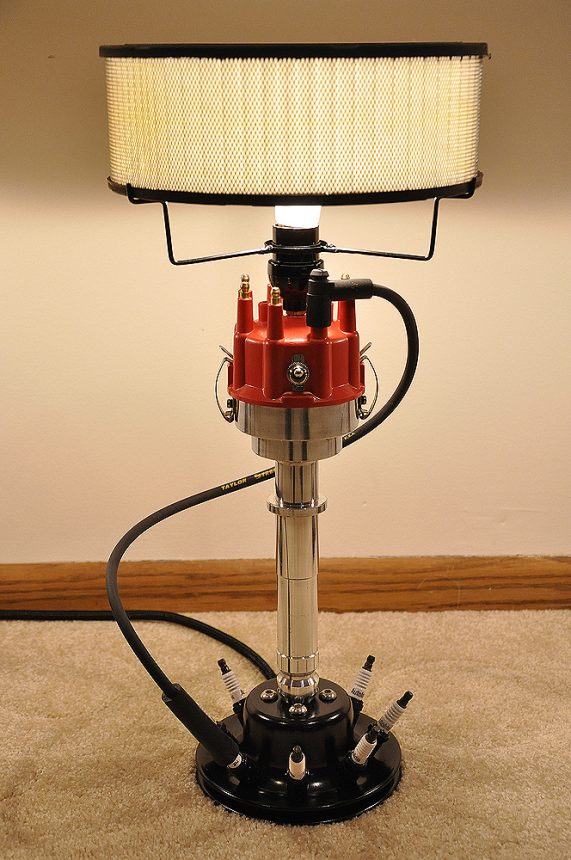 We've seen all kinds of lamps made from all kinds of car parts, but this distributor lamp is especially cool. Available for about $310 from Car Guy Garage.
License Plate Clock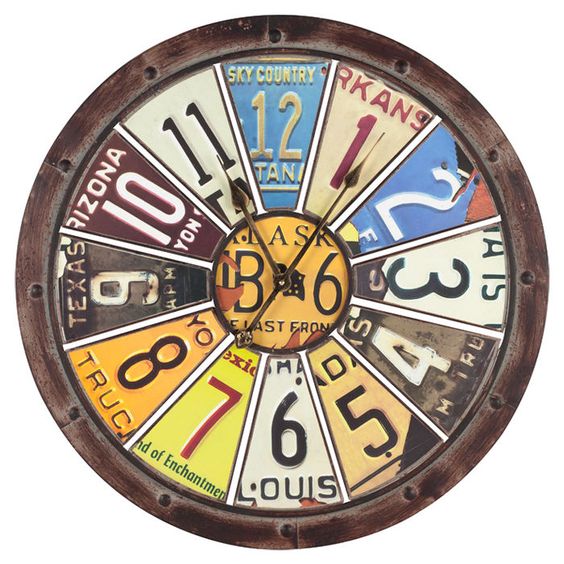 While this particular model doesn't look like it's available any longer, this cool license plate clock from Joss and Main is probably something you could make if you've got the tags. Clock motors are readily available for under $10.
Jeep Desk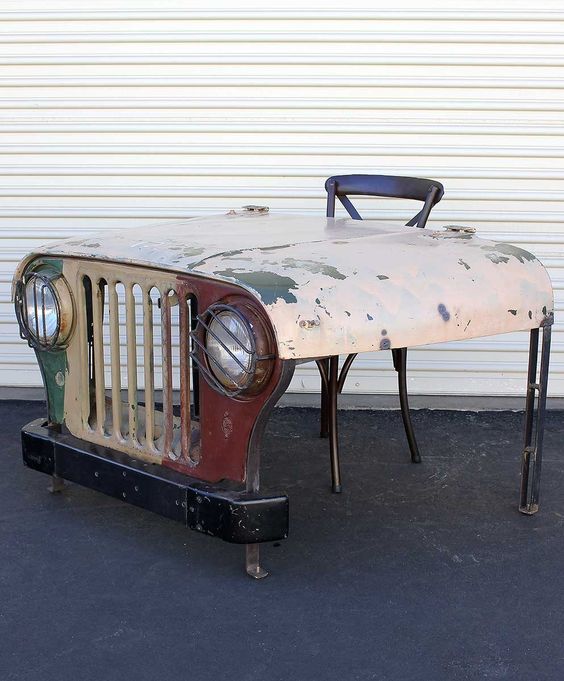 If you know the GarageSpot crew, you probably know this is our favorite. This Jeep desk from Vintage Addiction runs about $2500. Or, you could find your own Jeep hood/grill combo on eBay and make your own. Very cool!
Wheel Hose Reel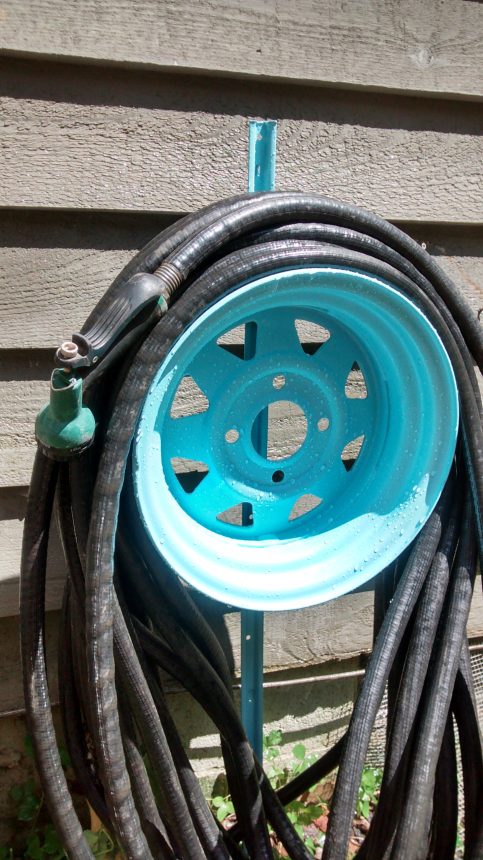 There are lots of variations of the rim/wheel hose reel out there, but this one from Homestead Heroine walks us through how to make it free-standing. Another option could be to make it spin with a handle to actually reel the hose in.
Engine Block Table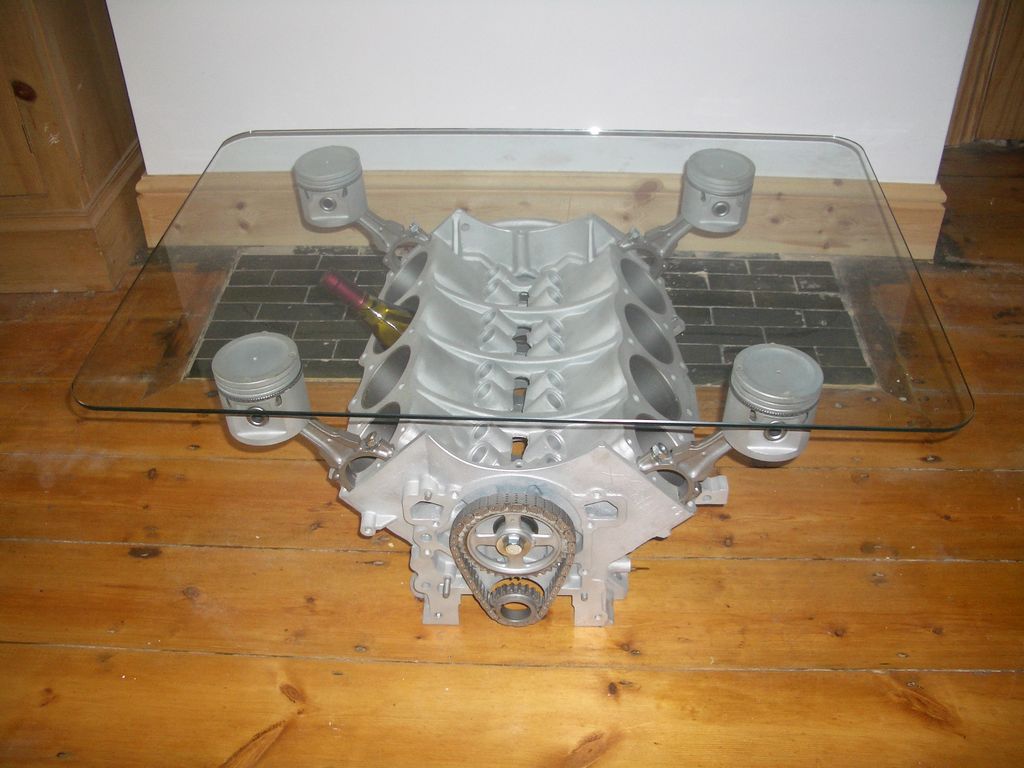 There are a few variations of engine block tables with some selling for hundreds or even thousands of dollars. But in just a few steps, you can just make your own!
Wheel-B-Q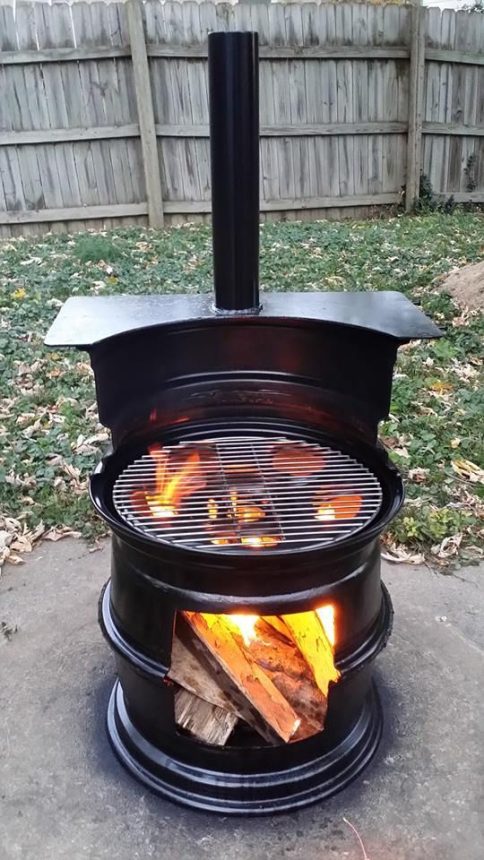 This wheel grill made from three wheels is sweet, but we read a warning not to make one of these using magnesium wheels, as it will ignite… yikes. Via Off the Grid Stories.
Badass Piston Man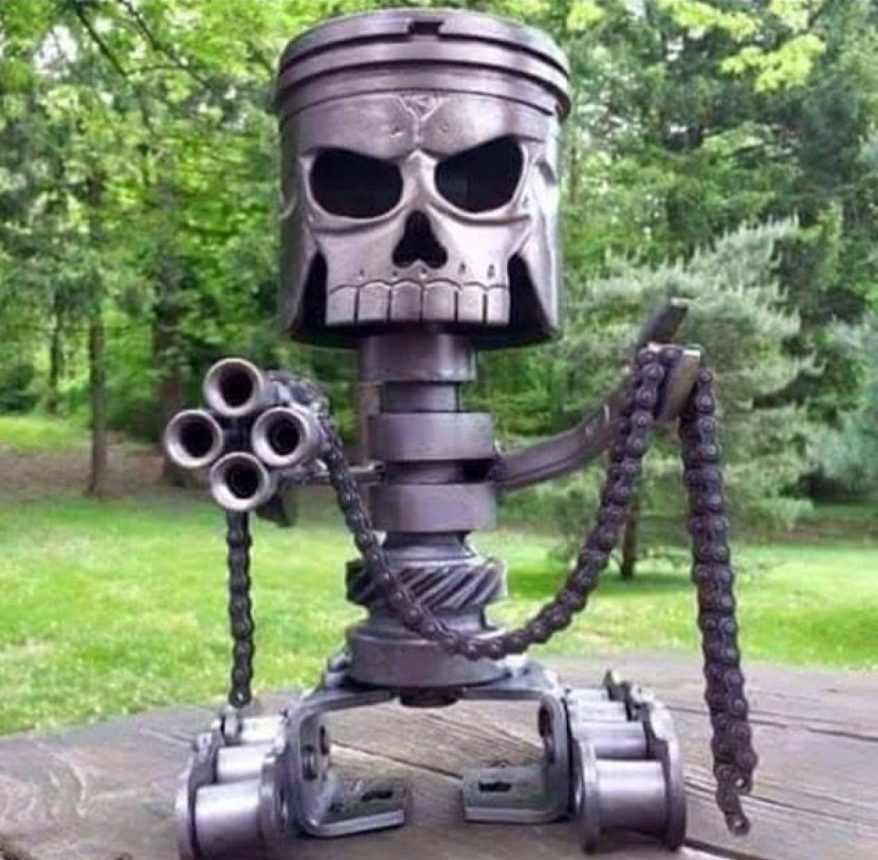 I mean… c'mon. This is just cool. We couldn't verify the original creator, but we found this via Hot Rodz and Pinups.
* Cover of VW Bug hammock. Unknown creator.