The Internet of Things is taking over, with new connected products hitting the market every day. Some are just gimmicky, while others are super-useful. Automatically watering the lawn based on the local weather forecast and granularly controlling irrigation systems via a smartphone app could be considered pretty useful.
So-called smart lawn and garden sprinkler systems were introduced several years ago but are finally beginning to mature to the point where they're much more reliable. And for an irrigation system to be reliable, it needs to give you full control, even if it is smart. Otherwise, your water bills may skyrocket in hotter climates.
Here are a few popular options for smart irrigation systems I'm personally looking at as we make our move to a new home. Please note that I've not tried any of these devices yet, so I'm simply aggregating information I've compiled, while making a few assumptions that may or may not be completely accurate. Feel free to correct me if I'm wrong in the comments below and I'll update the post as necessary.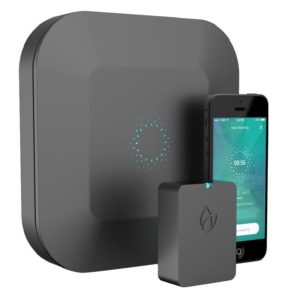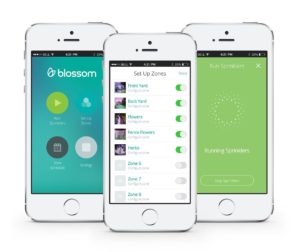 The Blossom replaces your existing irrigation controller in minutes with no need to replace anything else in your sprinkler system setup. Once connected, Blossom uses what it calls weather analytics to schedule watering times and duration. Using real-time local weather data, the unit automatically builds a smart watering schedule based on location, weather patterns and vegetation. You can also take control of the Blossom yourself to customize the system.
Blossom's app (IOS and Android) lets you organize every zone in your yard by assigning a name, photo and specific plant type for up to 12 zones. You can test each zone from within the app and adjust the watering amount per zone with a simple swipe. There is no control panel on the Blossom unit itself, which could be an issue if others need to control the system (lawn contractors, etc.).
Reviews of the Blossom are mixed, but the company seems to be very responsive. The most common complaints I saw were regarding the app not informing users as to when it's actually watering, when it'll water next or for how long. This could be a major issue in places where water restrictions are very tight—like here in North Florida during the Summer months.
Based on responses to reviews from both the company and Blossom users, I believe these issues have been resolved. I haven't followed-up on my own yet, as I too am exploring options.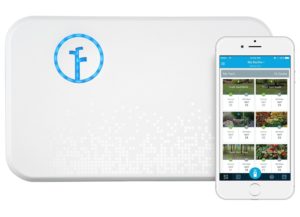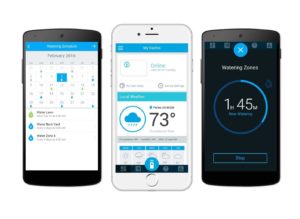 This more mature smart irrigation system is from Rachio, whose products have excellent reviews and are in their second-generation of innovation. Like the Blossom, Rachio also leverages local forecasts, user defined plant and soil types, and sun exposure to adjust watering times and durations. The system also integrates with other connected devices, such as Nest, Echo, Nexia and others, which is an added benefit. Like the Blossom, however, there are no controls on the unit itself—it's all app-based.
The app (IOS and Android) has similar functionality as others, allowing you to control watering schedules and durations, receive alerts when watering is delayed and, of course, setting up your different watering zones. The app will also let you know how much water you've used, which was a complaint with other systems since a significant part of the whole smart concept is water conservation.
The Rachio uses its Smart Cycle feature to adjust watering schedules into smaller periods, thereby maximizing soil absorption rate. The device is also EPA WaterSense Certified.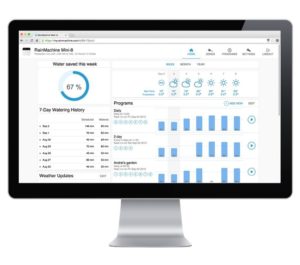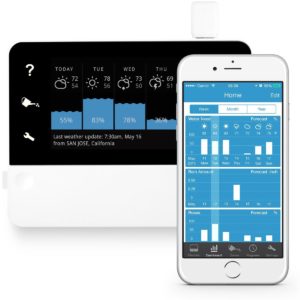 Also in its second-generation is the RainMachine Touch HD. This unit has a really nice 6½" touch screen display and is available in 8, 12 or 16 zone configurations. Like the others, the RainMachine can be operated via an app (IOS and Android) or via a browser-based control panel. A plus to me is that there's a control panel on the unit itself, too, which is helpful if you have contractors or others who may need to adjust the settings.
The RainMachine downloads weather data from multiple data sources (including NOAA) every six hours, which, like the others, it uses to adjust watering times and durations. But instead of zip code radiuses, the RainMachine downloads street-level data, with an accuracy of 1.5 miles. Of course, the RainMachine's automatic settings can be overridden. A hi- and low-temperature threshold can also be set to protect gardens from unexpected weather changes, and there's a snooze feature to temporarily suspend watering for a preset amount of time.
Like the Rachio, the RainMachine has an open API and works with other smart devices. Unlike the others, the RainMachine runs its own operating system, so cloud-based servers that sometimes go down or are at risk of being compromised aren't involved. It gets a little nerdy but is an interesting differentiator for those who want more security and control.
Also like the Rachio, the RainMachine is EPA WaterSense Certified.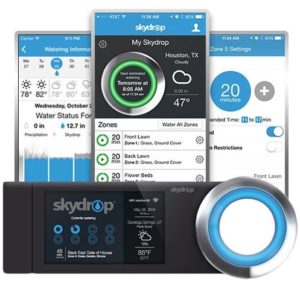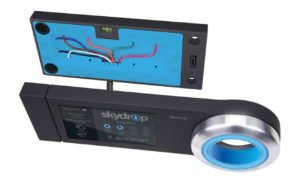 I'm starting to feel like I'm repeating myself, but like the others, the SkyDrop promises a simple install and automatic watering schedules/durations based on real-time weather data.  Like the RainMachine and unlike the Blossom or Rachio, the SkyDrop has a control panel on the unit itself along with the app-based controls (IOS and Android). You'll also have a SkyDrop account, where you can log in to adjust the unit's settings.
The SkyDrop is touted as a learning machine—it will water all zones full-on at first, but as it learns from weather data, it will automatically adjust watering schedules and durations for each zone. Like others, it is EPA WaterSense Certified. The unit also has automatic fault detection and notification, and water restrictions programming options in case local ordinances prohibit watering on certain days.
One big plus: SkyDrop is expandable to 16 zones via a separately purchased $25 expansion module. This is much, much cheaper than buying an entirely new unit, which the others appear to require if you've changed your landscaping or zones for whatever reason.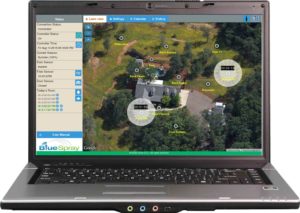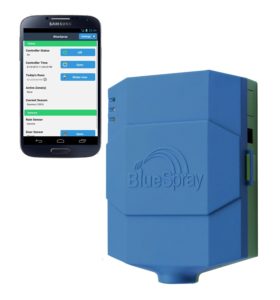 The BlueSpray is the last smart watering system on my list and, to be completely honest, everything about it just seems dated—from the unit itself to the 1990's looking web-based user interface (there are no native apps—it's a "mobile-friendly" web interface).
The BlueSpray is the only unit expandable to 64 zones, so it's also being marketed as a commercial or residential smart watering system. And to be fair, the system does much of what the others do—weather data-driven watering and the like. Heck, it'll even close your garage door (???).
That said, I'm personally just not digging much deeper, despite the positive reviews. I want my native apps; I want clean user interfaces — this just all feels old.
Sorry, BlueSpray.
Verdict
Whether you care on not, this process has been helpful for me. I really want a smart watering system for our soon-to-be new house. And while I'm leaning towards the Rachio, RainMachine or SkyDrop, I've not quite made up my mind. Becuase the RainMachine and SkyDrop both have control panels on the unit itself, I'm swaying their way. And I really like the big RainMachine screen, but then again, the sleek SkyDrop is cool, too (and the big circle lights up). Uhg… I'll update when I make a decision.