Vehicles are necessary to transport you to work and social obligations. You use it to drive your kids around town. When your car breaks down, it's a huge inconvenience that you want to get fixed ASAP. Unfortunately, car repairs, including labor and parts replacement, are costly.
And when car repairs are involved, Murphy's Law kicks in—some other stuff will also inevitably go wrong, seemingly for no reason. Even worse, your car will tend to break down when you're tight on cash. Maybe it's because you've just paid rent, bought groceries, or have some other emergency to take care of. So what can you do when the check engine light suddenly turns on your dash or your engine starts making that weird noise? 
All Endurance warranties reviews concur that an extended warranty is a lifesaver in chaotic times like these. A car protection plan provides coverage for mechanical and performance issues, ensuring you get the necessary repairs without forking out thousands. But if you don't have this coverage, fret not. Here are some affordable ways you can pay for auto repairs. 
Explore Getting Personal Loan
If you're strapped for cash, one of the ways you can pay for expensive car repairs is to take out a personal loan. With this option, you can immediately pay for component parts and the mechanic service fee. You also get to spread out your payments in a favorable schedule over a more extended period. 
If you consider this payment option, the key is finding a reputable lender who can release the money quickly. Some offer same-day personal loans after you lodge the application. This allows you to get back on the road as fast as possible without punching a hole through your pocket.
Before signing your loan contract, take time to read the terms and get the cheapest loan. It would help to pay attention to ask yourself the following questions:
Can I afford the monthly payments?
How long do I have to pay it back?
What is the interest rate, and is it fixed or variable?
Do I have to pay additional fees to process the loan?
Is my credit score good enough?
Will this loan impact my credit standing?
Do I have other options?
Personal loans are a great option, especially when you've got favorable terms like low-interest rates, no hidden fees, and long terms. This financial product is beneficial if you have a plan to pay it back. With due diligence, you can take a personal loan and repair your car without hurting your credit score.
Repair Shop or Mechanic Financing
Some repair shops partner with lending firms to offer flexible payment plans and financing options. Working with a lending partner is akin to having a personal loan with corresponding terms. But instead of working directly with the lender, you correspond with the repair shop team.
Alternatively, financing could be in the form of the repair shop's own store credit card. You can explore these options to see which works best. For best results, read the fine print and check the interest rates for the loan. Some in-house finance plans provide interest-free financing for an introductory period. You can take advantage of that while saving money or finding extra side hustles to earn more income. This way, you buy time to earn funds to pay the repairs before interest kicks in.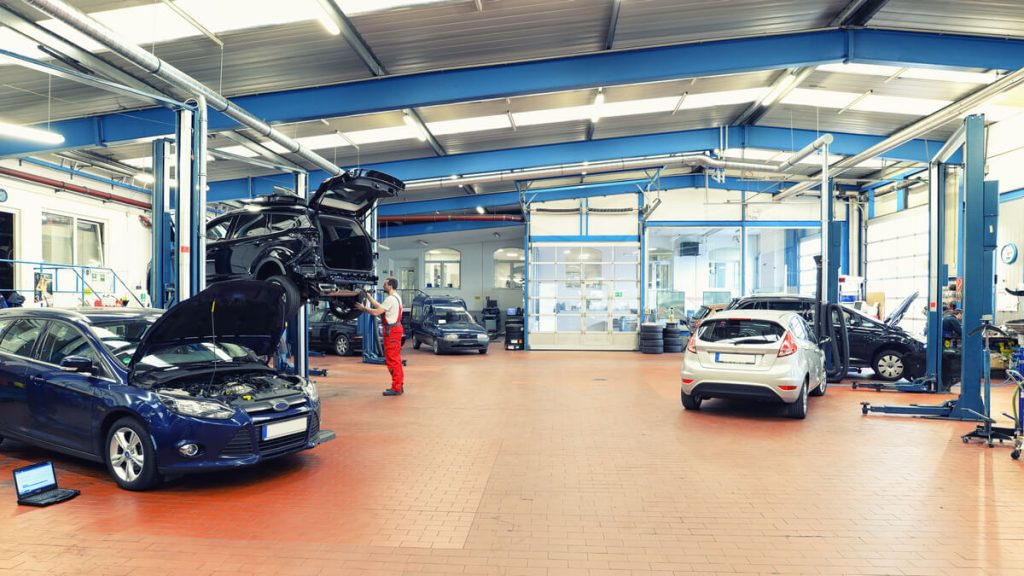 Seek Assistance from Close Family and Friends
If you have close ties with relatives and friends, consider asking them for assistance. This may be a last-resort option to some since it's embarrassing and uncomfortable to bother others. When you're in a bind, the people closest to you might be able to lend a helping hand. Maybe someone has spare funds to help you fill in the gaps between how much you have and the actual repair bill.
Of course, you must make it your top priority to pay for this loan or risk jeopardizing the relationship. It would also help to put the payment details in writing as extra protection for the one offering a helping hand and even for you. The last thing you want is for money to ruin your special bond.
Check Nonprofits Near You
If you meet specific financial requirements, you can take advantage of nonprofit organizations that specifically help those in a bind. For instance, United Way provides monetary assistance for emergencies, helps those who struggle to pay their bills, and assists those who are financially unstable. 
If you're active in a local church, other faith-based groups, or civic organizations, you could ask if they have programs that could help you. Speaking to a representative will help as they may be able to advise you with cheap solutions.
Credit Card With Low APR
If your mechanic accepts credit card payments, you can consider paying for it with a credit card that offers zero APR or lower APR. But, of course, don't max out your credit card just for this if you don't have the means to pay off the balance.
And avoid using your car for other unnecessary purchases. For some people who have no other alternatives, using a credit card to get their vehicle up and running is the only choice. If a car gets you to work, it is an essential expense. You just have to be savvy about it and find ways to make the expense work, such as using a card with big rewards or cash rebates.
Plan Ahead
To mitigate the stress of unexpected car repairs and save on costs, you plan ahead. Consider getting a car protection plan like an extended warranty that covers mechanical and performance issues. More than these, some also provide fringe benefits like roadside assistance, free towing, car rental reimbursement, etc. Car insurance also covers repairs due to accidents.  
Finally, consider saving an emergency fund for future repairs. Make it a habit to deposit a portion of your paycheck. In time, these small deposits will add up so that you're ready for any eventuality. With savings, you can pay for car repairs out of pocket. Financial planning will give you the ultimate peace of mind.