Safely and [somewhat] comfortably working under our cars and trucks at home can be a challenge, depending on the job at hand. Most of us slap a floor jack underneath, a good set of jack stands and, if needed, a few pieces of wood to get that extra lift required to get the job done. For others, it's go big or go home, with two- or four-post lifts, or even a pit in the floor.
Here's a look at some of those options, starting with the most affordable/common options to the more complex. I'm not mentioning floor jacks alone because you should always use at least jack stands when working under your vehicle. We don't always, but we should.
Portable Ramps (~6″-12″ Lift / 9-12 Tons)
Portable ramps, like the popular RhinoRamps pictured below, are a super-affordable option if you just need a little lift with added security.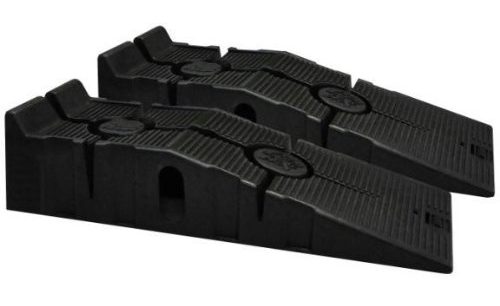 Typically weighing in at less than 20lbs, most portable ramps are made from strong plastics, although steel ramps can also be found. Ramps like these will give you about 6″-8″ additional lift over your current ground-to-bumper height once you drive all the way onto the flat section.
If you just need the vehicle to be on a slight incline—to change oil, for example—you can pull partially up onto the ramps. Some folks also use four ramps to get the entire vehicle off the ground. Either way, make sure the parking brake is engaged and you chock the wheels that aren't on the ramps (or are partially on them).
Jack Stands (~18″-26″ Lift / 3-12 Tons)
There are lots of jack stands on the market, but I'm personally paranoid with some of them—and it's most certainly all in my head, I get that. But, for that reason, I much prefer the less common double-locking pawl-and-tooth design, where there's a typical ratcheting pawl and a pin for added safety.
I own several sets of pawl only, pawl and pin, and pin only. And while I'd really rather use jack stands made in the USA, my go-to are the Torin T43002A Three Ton Double-Locking Jack Stands.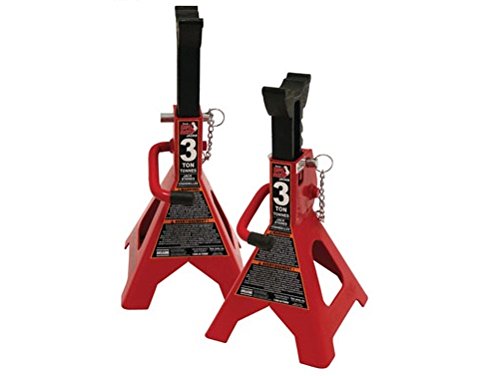 Whichever brand you go with, make sure you get the correct weight limit (per stand), and that the welds all look solid. Most of the double-locking jack stands I've found are made in China—unfortunately—so inspect them and test them before crawling underneath a vehicle supported by them. Accidents DO happen. Even if most are operator error.
Portable Scissor Lifts (~45″-55″ Lift / 3-4 Tons)
In between jack stands or ramps for under $100 and these portable scissor lifts, not much exists to get your vehicle in the air. But, if you can afford a lift like this, it's pretty sweet. That said, if you're looking to drop a transmission or something, the cross-members on scissor lifts will likely be in your way.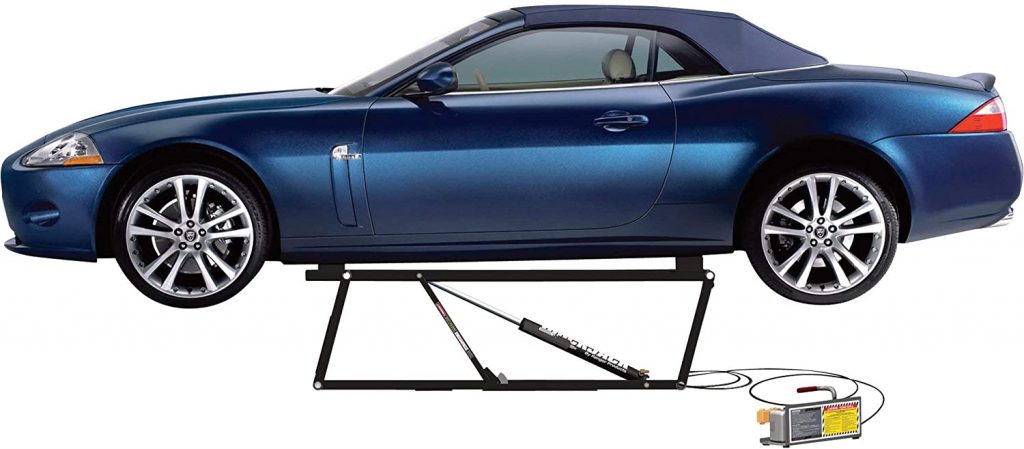 Scissor lifts, like the BendPak BL-5000SLX pictured above, plug into standard 110-220 volt outlets are easy to move around, even for lightweights like me. They're not cheap but aren't crazy-expensive, either, running about $2k for the 6000lb mid-rise version.
See Also: 7 Best Car Lifts for Home Garages
Here's a video from BendPak—complete with dreamy techno music—showing how cool and simple to use scissor lifts really are:
Two-Post Lifts (~145″ Lift / 8-12 Tons)
If you've got some height in your garage or workshop, an option for those who need to actually stand under the vehicle would be a two-post lift. You might actually find these installed at your local professional garage vs. the old-school in-ground hydraulics that I grew up around. Post lifts generally bolt to the ground, so they're more or less permanent installations, but there are some portable post lifts available (not pictured).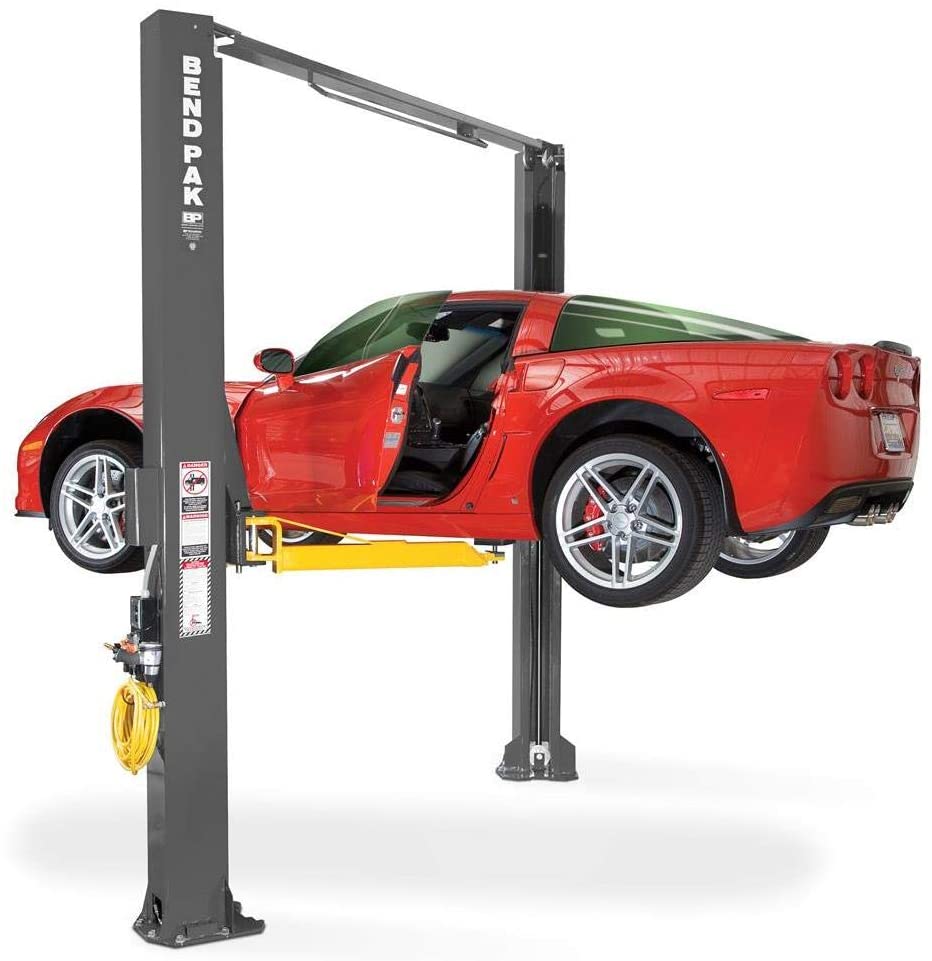 There are two configurations when it comes to two-post lifts: asymmetrical and symmetrical.
With asymmetrical post lifts, all four arms—which can usually be configured independently in both configurations—point towards the rear of the vehicle. Because of this, about 70% of the vehicle will be behind the posts.
Symmetrical configurations are more common when lifting vehicles with longer wheelbases and place the lifting arms pretty much in the center of the vehicle (so your vehicle is 50% in front of and 50% behind the posts).
These are important considerations when looking at your garage or workshop layout and how you'll install the lift, not to mention what you'll be lifting.
The BendPak Asymmetric Two-Post Lift pictured above  is one popular brand, but Triumph is also a equally great choice.
Grease Pits – Going Down, Instead of Up!
If you've ever visited your local quickie lube shop, you'll see they use modern versions of the old-fashioned grease pit. I mean who wouldn't want one of these in their own garage?!?
A lot of guys will just use a hole in their yard. It works, but it's not very safe considering the walls of dirt around the vehicle could very well collapse. And sandy tools… blah.
This is one of those wish-list things that will likely require lots of local building code considerations and such, but I wanted to include it because… I mean… the video… it's just a badass setup.
Got any other ideas? Let's hear 'em!