Most car owners have a special love for their machines. To them, a car should remain as it was on the purchase day. It should maintain its shine and effectiveness despite its age. As a car owner, you need tools capable of maintaining your car in its best shape.
But just choosing any polisher won't do. You need to find one that will fit your needs and budget but also your skill level and intended use. Some polishers are more user-friendly and will better suit beginners, while sturdier and more expensive models should be reserved for professionals. Luckily, some polishers like the DeWalt DWP849X are an excellent choice for pretty much everyone. If you are looking to buy a polisher that can be used by weekend DIYers as well as detailing professionals, the DeWalt DWP849X might very well be what you are looking for.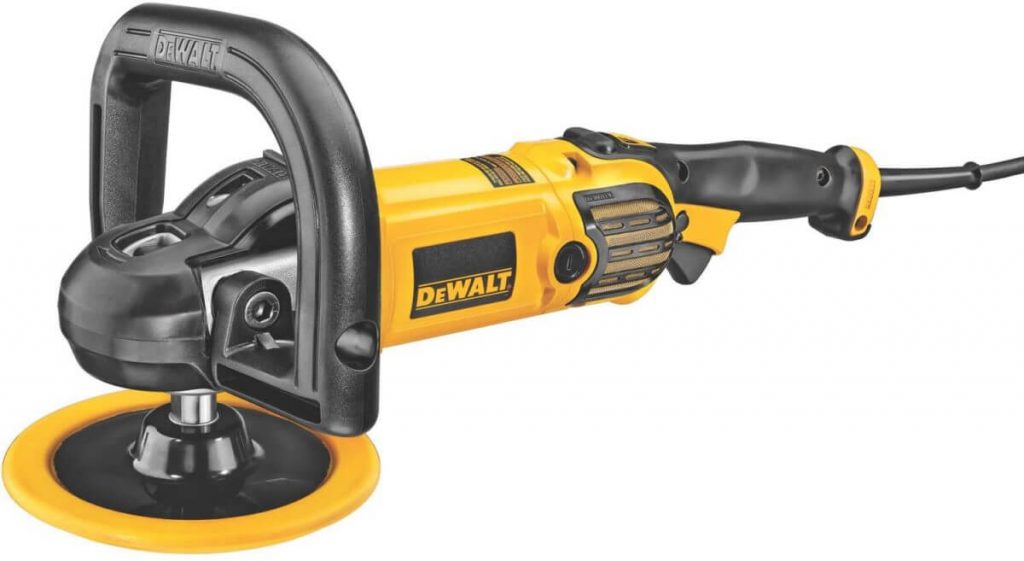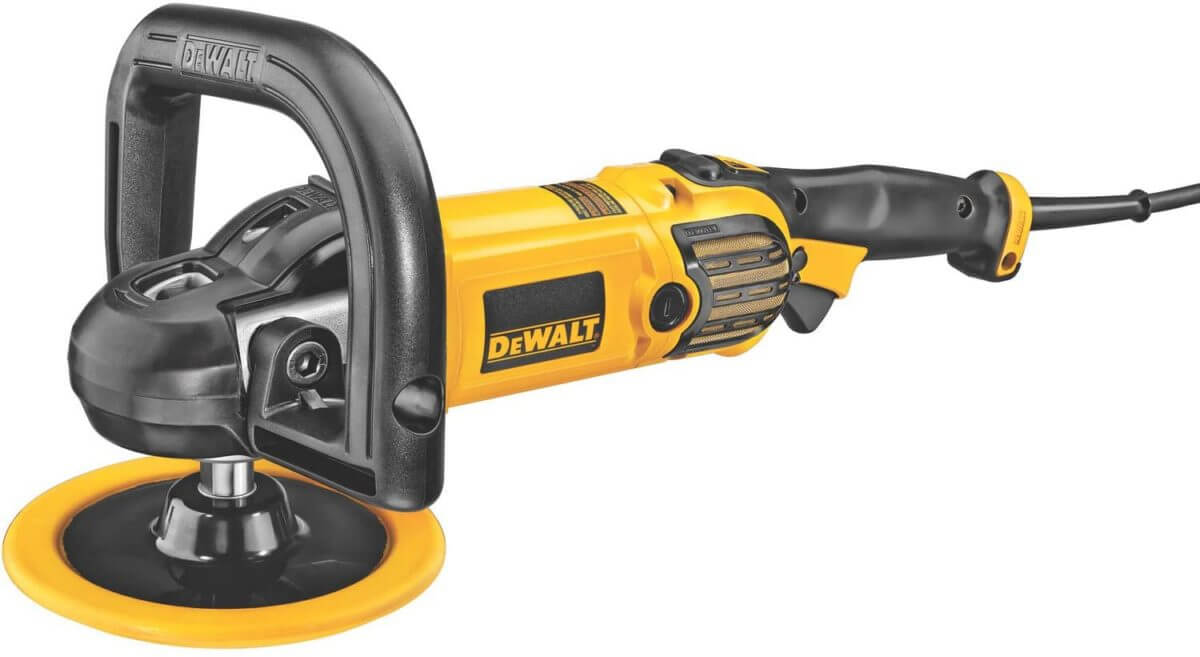 Features of the DeWalt DWP849X Buffer/Polisher
To stand out among the many variable speed rotary polishers available in the market, DeWalt designed this tool with the following features:
A Variable Speed Trigger
This conveniently located speed dial is useful in controlling the motor speed. The motor speed varies from 0 to a maximum of 600/3500 RPM. When working with this tool, a medium motor speed is recommended. Too low or high speeds are likely to damage the buff.
Experienced polishers/buffers work effectively at any speed. However, a beginner can work with low speeds that are more manageable. The DeWalt DWP849X polisher is highly effective and ideal for wax application.
Powerful 12.0 Amp Motor
More powerful than most of the standard polishers, this motor maintains high and low speeds when the tool is working. The 12 Amp power drives the pad up to 3500 RPM without straining. Overheating issues in other buffers are not evident in the DWP849X polisher/buffer. Its ball-bearing construction makes it more durable and effective when used for tough tasks. It is a perfect tool if you work to run a commercial polishing garage where work is rigorous.
Wool Ingestion Shields
With these shields, debris cannot be sucked into the tool. Ingestion can cause poor performance and increase the cost of maintenance. Poor pad rotation can lead to overheating and tool break down. Of course, repairing or replacing it will cost you some bucks. A lot of time is also wasted in cleaning it in case of debris or wool ingestion — the shield saves time required for cleaning and repairs.
Non-Mar Rubber Gear Case
The rubber case offers a surface to grip for greater control. It has a comfortable feel and is safe to the user's hands. Also, it reduces surface imperfections and protects the user against electric shock. We know that the tool is metallic, but the user doesn't contact the metallic structure due to the rubber case. Again, the cover protects the polisher from damage that can arise from a normal fall of the machine.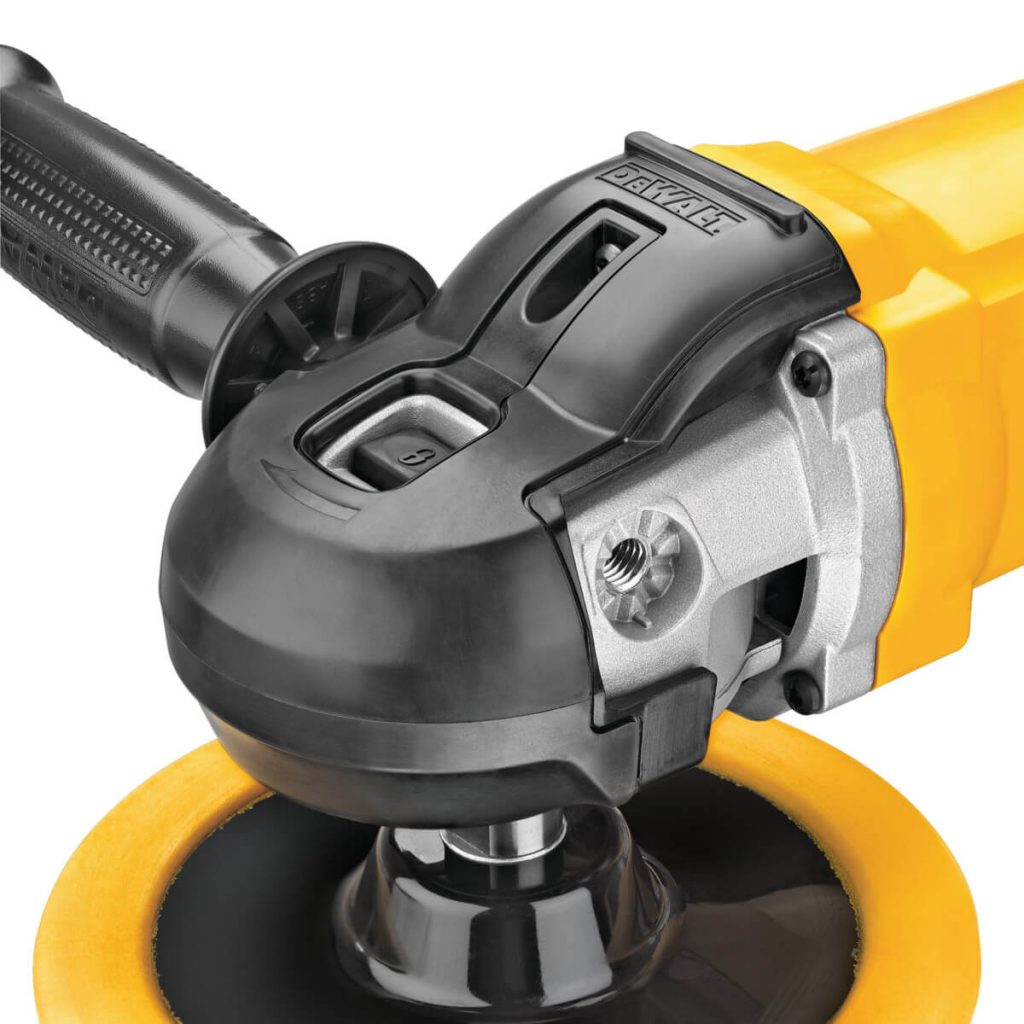 Heat-treated, Precision-cut Steel Gears
Heat-treated steel is tough and resistant to wear. The DeWalt's DWP849X polisher and buffer comes with durable and effective steel gears. These gears offer a smooth operation and run more quietly. Additionally, they wear more evenly than ordinarily cut gears. This type of gear is useful even where a large torque is required. The tough gears assure effectively tackling all types of buffing and polishing tasks.
Pros
Comfortable and easy to use.
High pad rotation per minute.
Durable and effective.
Less noisy during operation.
Results in a smooth finish.
Cons
Overheating can burn plastic parts.
Highlighted Features
12-amp motor.
Lightweight.
Speed range of 600-3500 RPM.
Soft start.
Wool ingestion shield.
Rubber handle for better gripping.
Speed dial.
Choice of corded or cordless.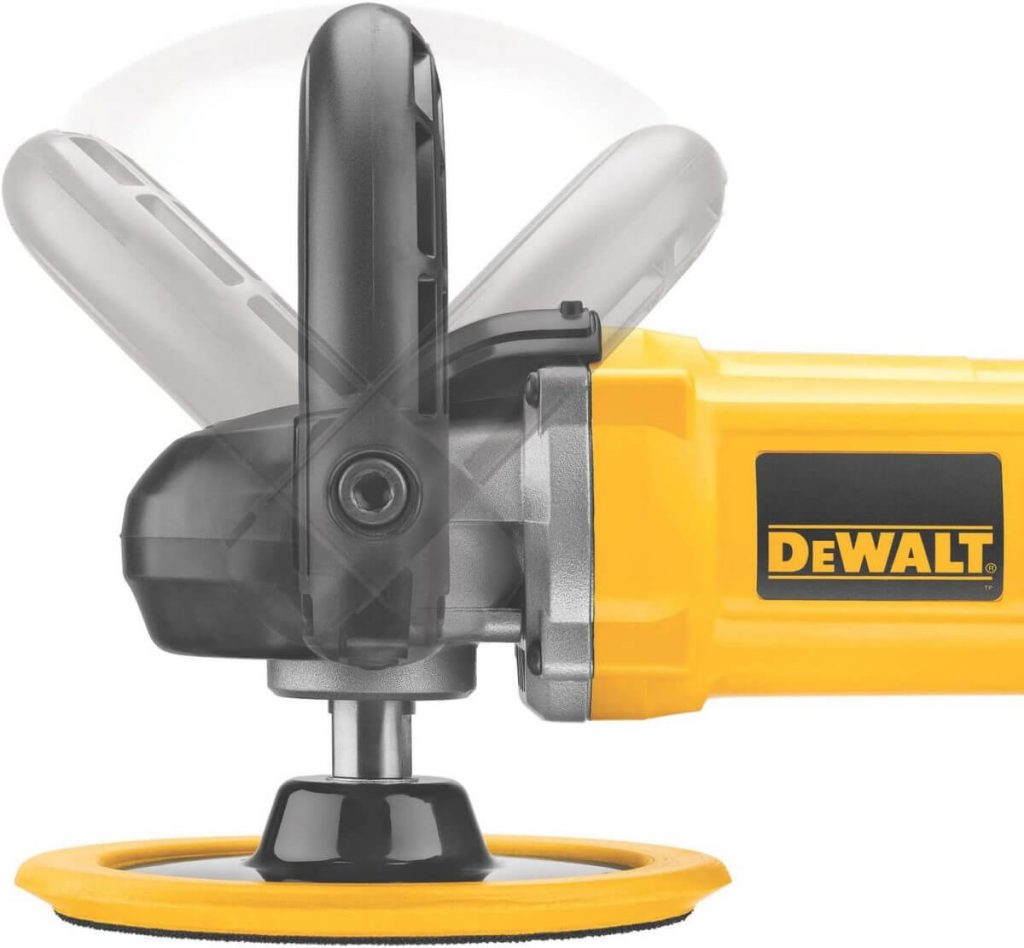 FAQs
For how long should the DeWalt DWP849X motor run?
The motor cannot develop issues for running for an average amount of time. It can run continuously to tackle small or medium-sized cars completely. With the machine's soft start, it's easy to run it without flinging the entire garage or compound. The motor is effective and can do a lot within a while, considering its high power.
Can the motor overheat when working?
If you use this tool for demanding tasks involving light trucks or SUVs, it can overheat. Moreover, it could burn some plastic parts, although that's not very common. Regardless, it stands as the best option for lighter tasks. It may not be the best for commercial buffers or polishers who handle tens of cars every day.
See Also: 7 Best Car Buffers and Polishers
Does the DeWalt DWP849X variable speed rotary polisher experience drops in speed or performance?
The variable speed works perfectly throughout its range for rigorous buffing or polishing tasks. It doesn't experience significant drops in speed and performance. It supports long periods of high speeds for heavy buffing or soft grinding when working on a surface with deeper scratches. If you combine a low speed and the correct pad, the tool can tackle fragile areas of a car, such as the headlights.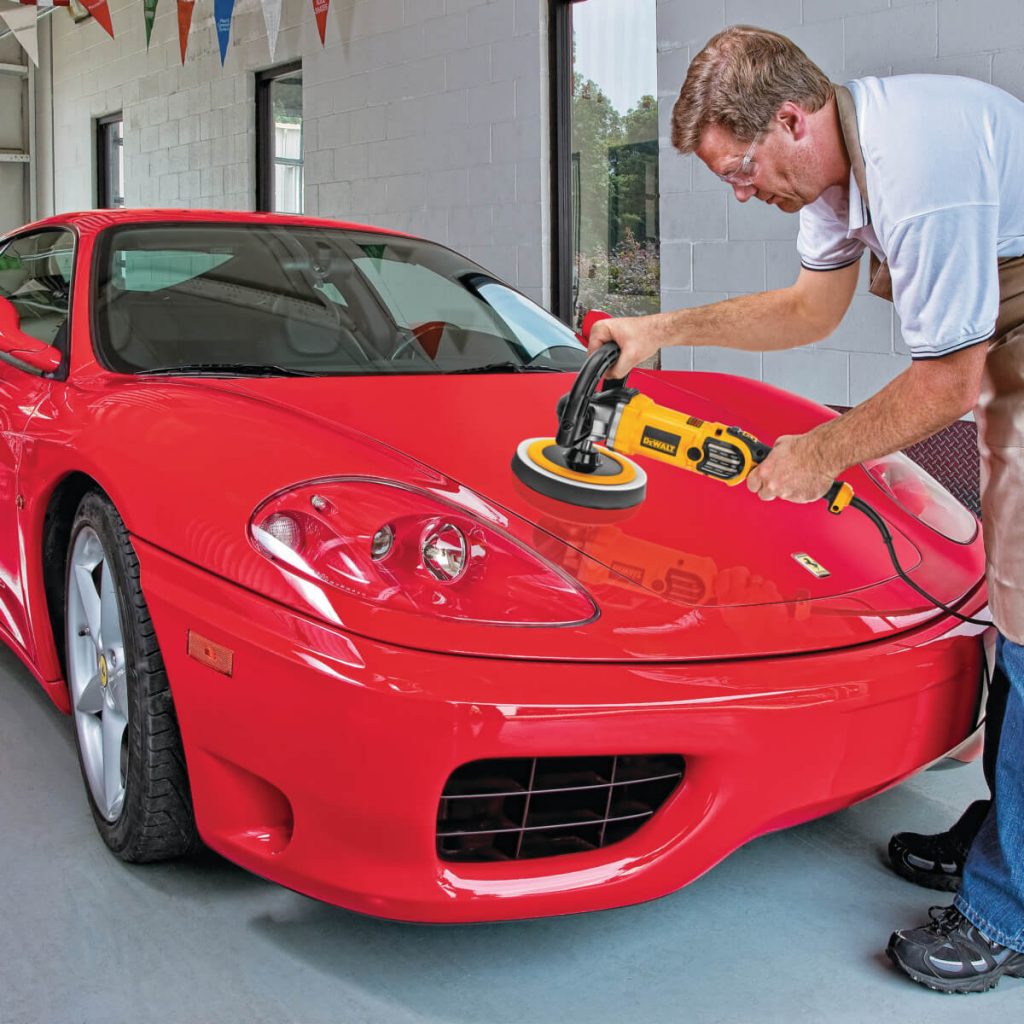 Is the DeWalt DWP849X polisher Corded or Cordless?
DeWalt's polisher comes in both options. It all depends on the buyer's preference. Obviously, the corded model needs to be plugged-in to work. It won't work if there is a power outage, and the cord also limits how far you can go from the wall outlet. Whereas, cordless options use a battery, requiring a recharge. However, you can always buy spare battery packs and switch them around.
Final Verdict
Looking at this polisher's overall performance and working experience, it's a great product to maintain your car in an elegant look. Available at an affordable price, DWP849X by Dewalt offers higher speeds and more power than most professional polisher and buffer models. Though DeWalt offers this tool at a considerably low price, its quality and efficiency remain unbeaten.
Furthermore, its D-handle offers more surface to hold when working with this tool. It has a rubber casing making it safe to use since the metallic part can't burn you.
Being a performer in general use, you should consider buying the DWP849X if you are looking for a new rotary polisher. It serves perfectly for both buffing and polishing tasks.
Sale
DEWALT Buffer Polisher, 7"-9", 12 amp, Variable Speed Dial 0-3,500 RPM's, Corded (DWP849X)...
The car polisher features powerful, 12 amp, all ball-bearing construction for long life...
Electronic module of the variable speed polisher maintains specified speed under load...
Conveniently located variable speed dial of DEWALT polisher lets user set maximum speed...
Variable speed trigger allows user to control speed from 0 to dialed maximum setting
Heat-treated, precision-cut steel gears for smooth operation