Ever wanted to connect your smartphone to your yard tool? Me either, unless it actually did the work for me. But the latest line of outdoor power tools from BLACK+DECKER™ with what they're calling POWERCOMMAND™ and SMARTECH™ technology is pretty cool stuff (and I'm not actually yelling… all of their brand-speak is in ALL CAPS with an insane amount of trademark symbols).
Before we get nerdy and discuss the smartphone option, let's talk about the tools' built-in features that make us say, "why wasn't this invented years ago?!?" BLACK+DECKER's new String Trimmer, Sweeper and Hedge Trimmer each incorporates one of three POWERCOMMAND™ features that the company says will help solve common frustrations that we've all been dealing with forever when doing yard work—like when a simple 'bump' should advance the trimmer line… but never, ever, ever works.
The 20V MAX with EASYFEED™ String Trimmer, which the company says allows the user to easily and reliably feed trimmer line with the simple push of the EASYFEED™ button, without the hassle of bumping (which, again, generally ends up resulting in pounding, bashing and ultimately turning the trimmer upside down and punching the bumper with the palm of your hand as you discover new cuss words).
The 20V MAX Sweeper with POWERBOOST, which BLACK+DECKER says gives the user a "surge in blowing speed of up to 130 MPH" with the push of a button—kind of like a temporary turbo boost. This extra air will come in handy when pushing large amounts of debris, but other cordless blowers have claimed switchable speeds up to 130+ MPH for a while now.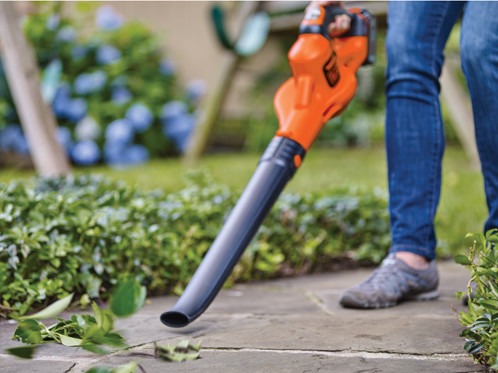 The 20V MAX Hedge Trimmer with POWERCUT with a new POWERCUT™ feature, which allows the user to "power through jams with the push of a button™" (so that whole phrase is trademarked, for the record). 😉 And can we please have a button like that for life? Seriously, if this thing does what it says, it will indeed help with those thick shrubs that always clog the blades, stopping other cordless hedgers and kicking back like a shotgun.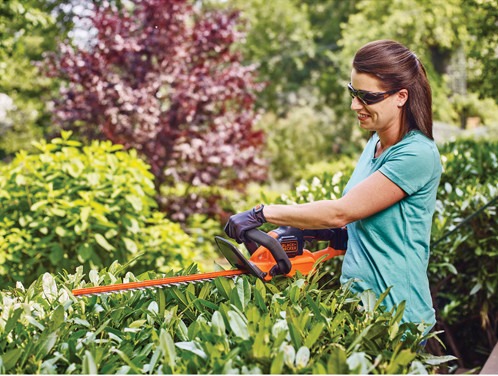 Official product video from BLACK+DECKER:
Now for the nerdy part: BLACK+DECKER's new SMARTECH™ Technology, compatible with all 20V MAX batteries, allows users to link their batteries via Bluetooth® with the free BLACK+DECKER Mobile App to provide a variety of functions. Users can view a list of their connected batteries and select and interact directly with an individual battery when in range. Users can also lock or unlock the battery, view the percent of the battery's remaining charge, use the locate feature to find a missing battery, or activate the battery's integrated USB port to power external devices, such as tablets and phones.
POWERCOMMAND™ Outdoor Power Tools are available now at retailers nationwide, including your local big box home improvement stores and Amazon.