If ever there were a time to grunt like Tim "The Tool Man" Taylor, this is it. I mean, just look at how badass this thing is! While it's been out-of-stock basically since its release late last year, the Nemo Special Ops underwater cordless drill is one of those things that few of us need, but would love to have. And with a price tag of around $1,700, it'll likely remain out of reach for most of us.
The drill is completely blacked-out with no logos or labels at all and, according to Nemo, is submersible up to 100 meters or 328 ft, which is great for those late-night, underwater sabotage scenarios we all seem to find ourselves in from time-to-time. Seriously, just looking at all of those screws, this thing seems to be sealed tight from top to bottom, and Nemo says the black paint is salt-water resistant, too.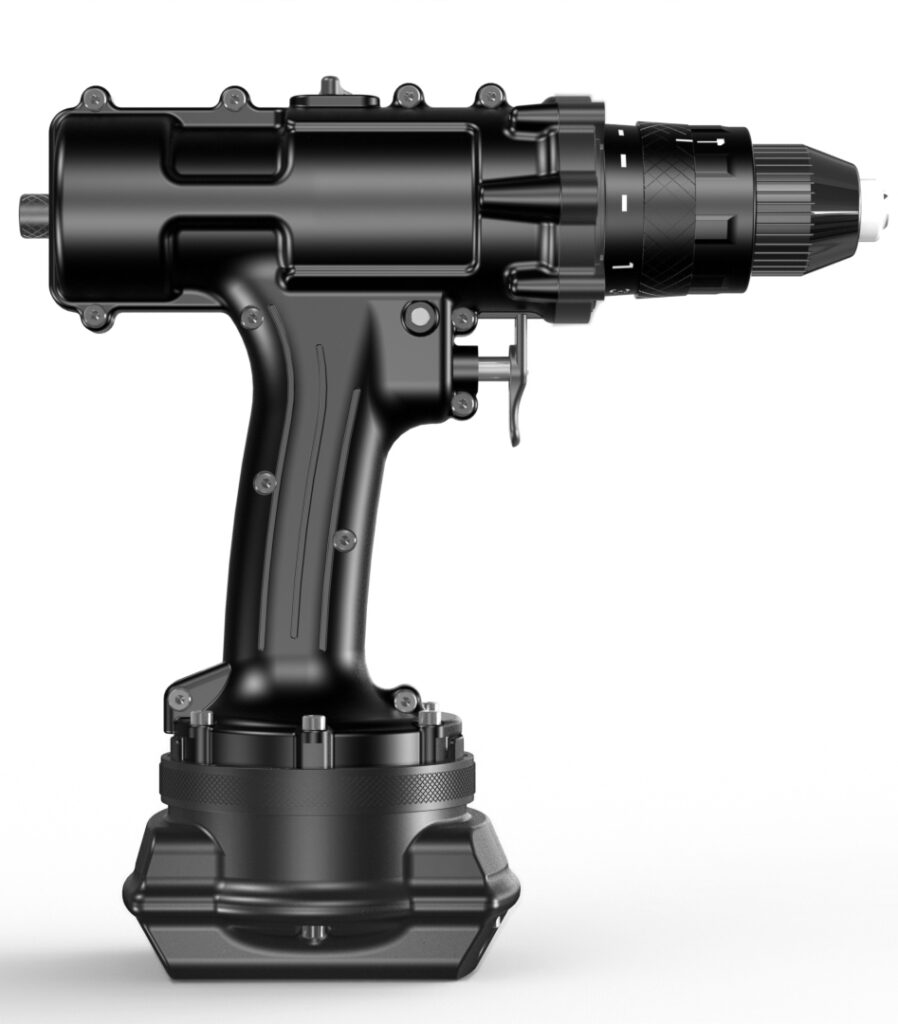 The two-speed Nemo Special Ops submersible cordless drill is powered by a 1000-watt brushless motor, which gets its juice from an 18V 6Ah Lithium Ion battery, running at either 400 or 1500 RPM and producing up to 480 in-lbs of torque. The drill comes with a hard-shell carrying case, battery charger, pressure valve and pump to pressurize the unit, and two batteries.
It may seem gimmicky to the average consumer, but we imagine an underwater cordless drill would be very useful to some, including those in the marine or construction industries (boat repair, dock builders, etc.). And of course, those working in the secretive and stealthy special operations world, which is really its target audience, according to the Nemo product description.
Sure, anyone can paint a drill or even take it apart and powder coat the body, if so inclined. Waterproofing is another thing, though, and that's really the practical selling point here. While we have no idea what we'd do with one of these, it's pretty sweet and we want one anyway.