A while back, when the wife and I were remodeling our house, I was hanging a new ceiling fan and dropped my cordless drill six-feet down onto a freshly refinished wood floor—the built-in belt clip on the drill slipped off of my jeans pocket. Needless to say, she created a few new names for me and required manual screwdrivers be used for the other fans in the house, still to be installed at the time.
If only I'd had The Gunnie!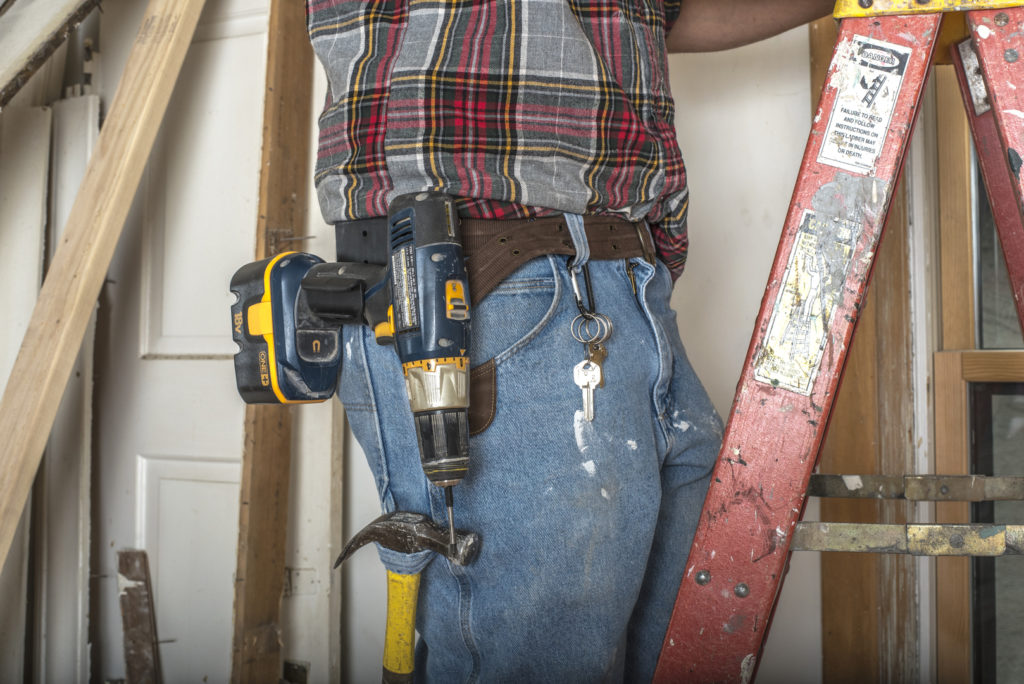 The Gunnie is a pretty cool way to keep your cordless drill, nail gun, or just about any other similar tool securely at your side, while you work. It's is made from very durable yet lightweight injection molded thermoplastic and is all but impossible to break.
The back paddle of the holster slips into your waistband, pocket, behind your belt or, optionally, can be attached to a tool belt (fasteners included) via one or two holes behind the hook (or cradle, if you prefer).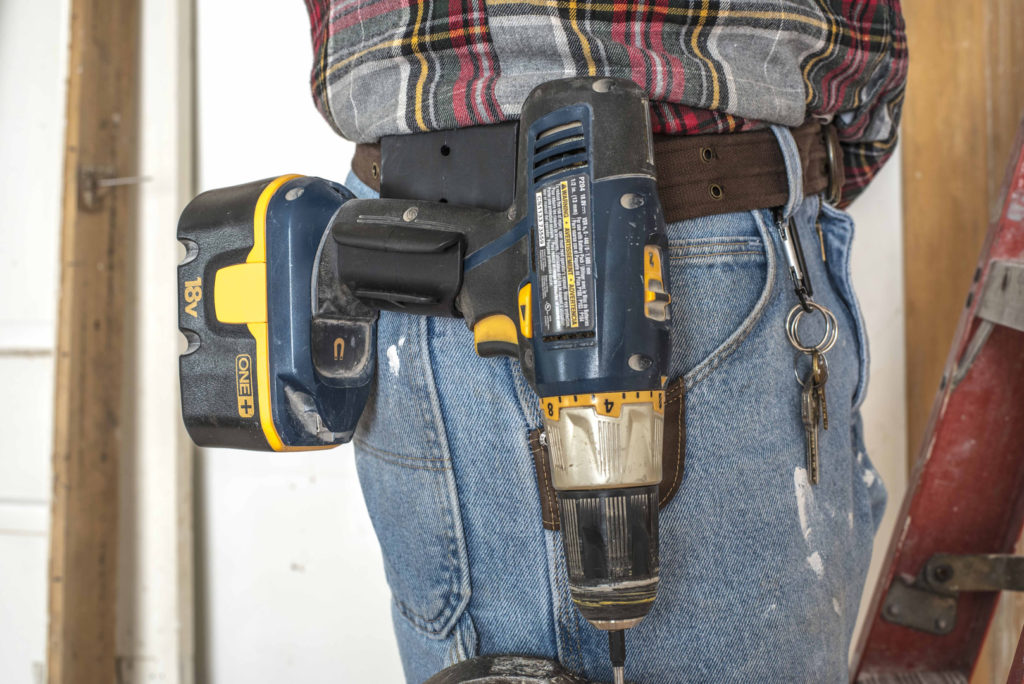 The hook itself is very strong. In fact, a few (but certainly not the majority) of the online reviews floating around mention that the hook's tension is too strong and some tools are difficult to remove from the holster. It's entirely possible that the hook will loosen a bit over time but we can't say for sure yet.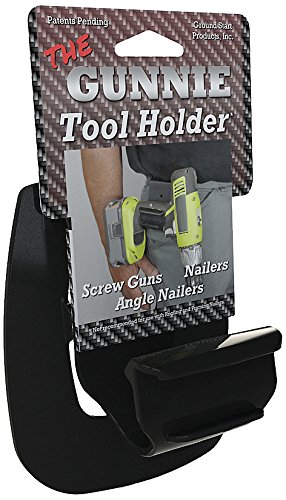 Assuming the tool snaps into The Gunnie's cradle, it's not going anywhere—even when bending over or otherwise moving around. Of course, some tools won't fit as securely as others, and some could fit too tightly to be practical. But for most applications and popular cordless tools, this thing will be super-useful.
There are other waistband-style tool hooks on the market, but many of them dangle the tool vertically, making for a sagging belt or bruised leg. The Gunnie holds most tools horizontally, which distributes the weight of the tool itself much more comfortably—at least for us.
The Gunnie is a great little invention made right here in the U.S.A. It was invented by a long-time contractor and costs just $15 on Amazon. We think it's worth it.
Here's a video tour of The Gunnie from the inventor himself:
The Gunnie Cordless Drill Holster/Hook (1-Pack)
Convenient design allows for use whether you are right handed or left handed
Adjustable tension J hook can handle a variety of weights and sizes and adjusts to fit...
Slips into garment waistband/pocket or attaches to tool belts
Includes machine screw/nut fastener for optional mounting on tool belts
100% designed and manufactured in the United States