The other day, I was cruising the web in search of some decent rock lights for the Jeep. Lots of my off-roading buddies have pretty much the same setup, so I wanted something a bit different. I think I've found that something. In fact, I found what I consider to be some of the coolest—if not the coolest—lighting options for just about any vehicle.
The company is called XKGlow, and not only do they offer some great off-road and emergency vehicle LED lighting, but a super-sweet product line called XKchrome. The easy-to-install XKchrome LED lights are controlled by a smartphone app that allows you to select from a palette of millions of colors, sync the lights to music (with different zones), select from dozens of preset patterns and holiday themes, and color-match the lights with real life objects.?
See Also: 7 Best Garage Lighting Options
Here's a video showing the XKchrome system in action:
I read through the installation docs on their website and the XKchrome system is super-easy to install and expand upon. A full setup may take 2-4 hours at best. Here's what the average Joe can do in 15 minutes or 3 hours: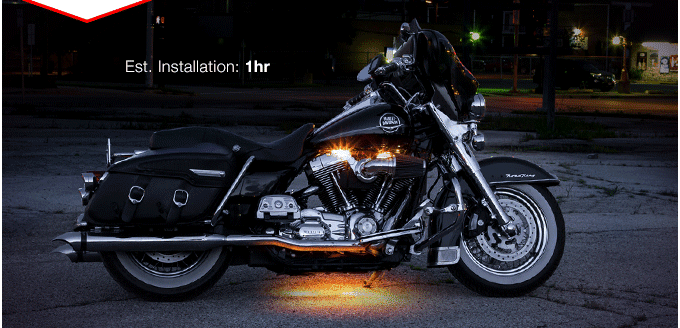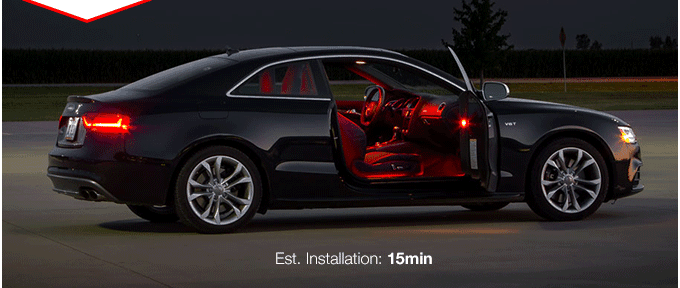 I'm not much for rainbows of lights emitting from the Jeep while I'm on the trails, so I'm looking at XKGlow's rock lights for myself. But, who knows… there's probably still a little party left in this old man.?? Still, the XKchrome series is really amazing for the price and simplified installation. Perhaps the wife will let me spiff-up her brand new RDX… perhaps.
You can buy XKGlow products on their website or [some of them] on Amazon. Prices vary greatly because the systems are customizable. We saw kits from $80 to $350. But even on the high-end, these things are cool and seem worth the price. Just be aware that certain colors and/or flashing patterns may not be legal in your state.