Late spring, early summer means fertilizer time for many of us. And for those with smaller yards, a push broadcast spreader is just too much. Handheld spreaders are a better choice but can be a real pain to operate—two hands are needed to operate the manual crank, which tends to jam all too often, while the other holds the trigger.
The battery-powered Scotts Wizz Hand-Held Broadcast Spreader ($20) makes it really easy to broadcast up to 2,500 sq. ft. of product, 5 ft. out, one-handed. That's great news because now you can browse GarageSpot.com on your phone while you tackle feeding the yard.????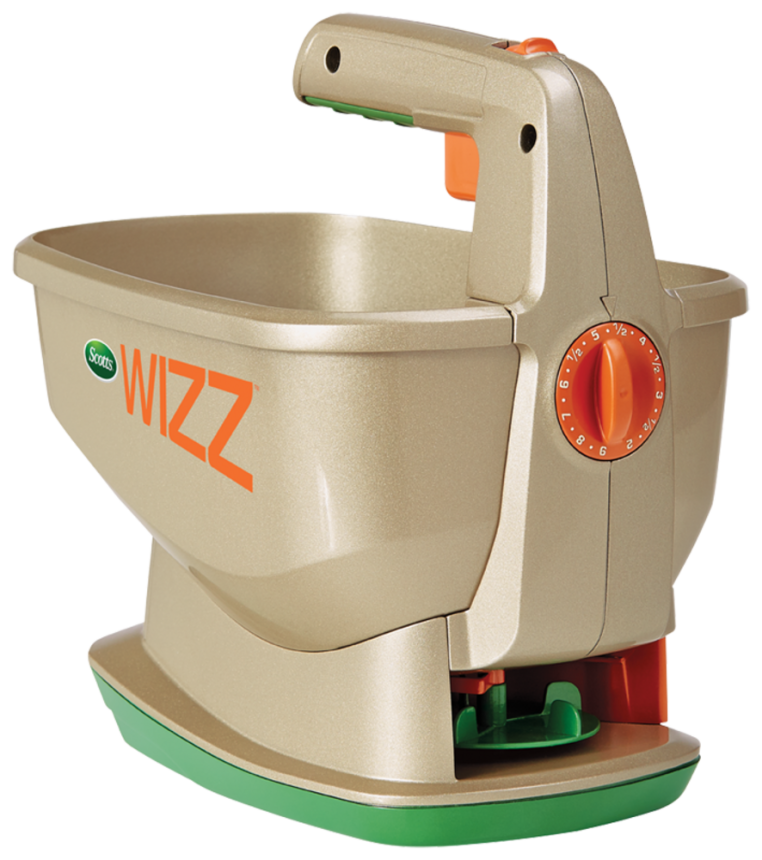 The Wizz features Scotts Edge Guard technology, which allows you to define a very specific broadcast cutoff. This is a great feature found in some of Scotts push spreaders that makes avoiding product overthrow into flowerbeds, ponds or onto driveways and walkways.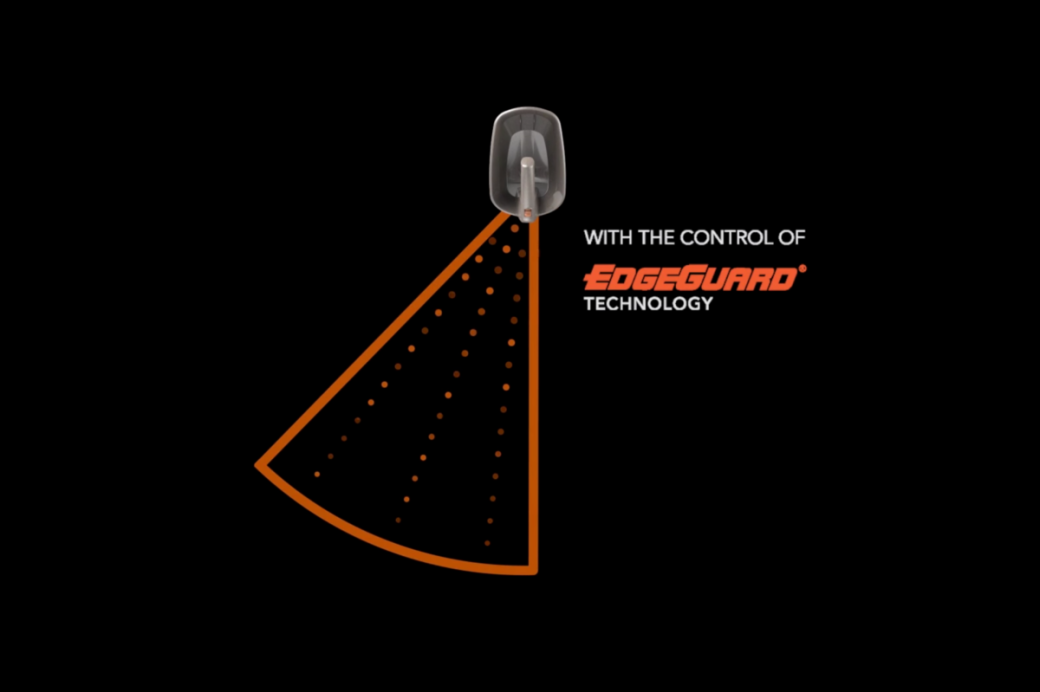 The almost 90° handle on the Wizz features Scotts One Touch Control with HandyLock, which allows the trigger underneath the handle to lock in the 'on' position. The handle also has integrated finger grooves for comfort.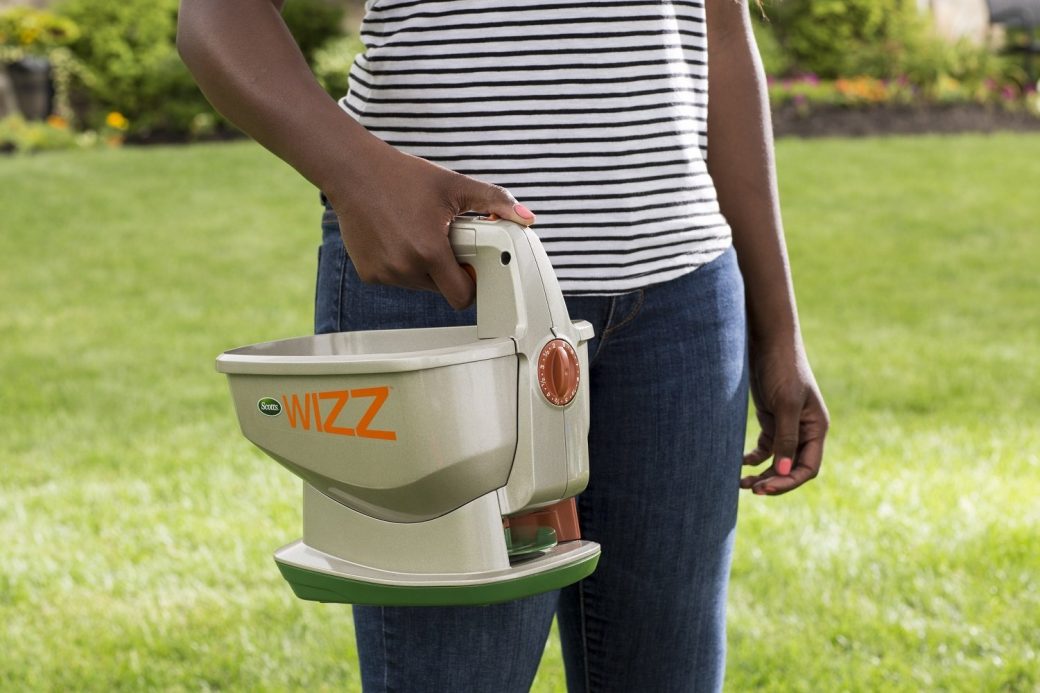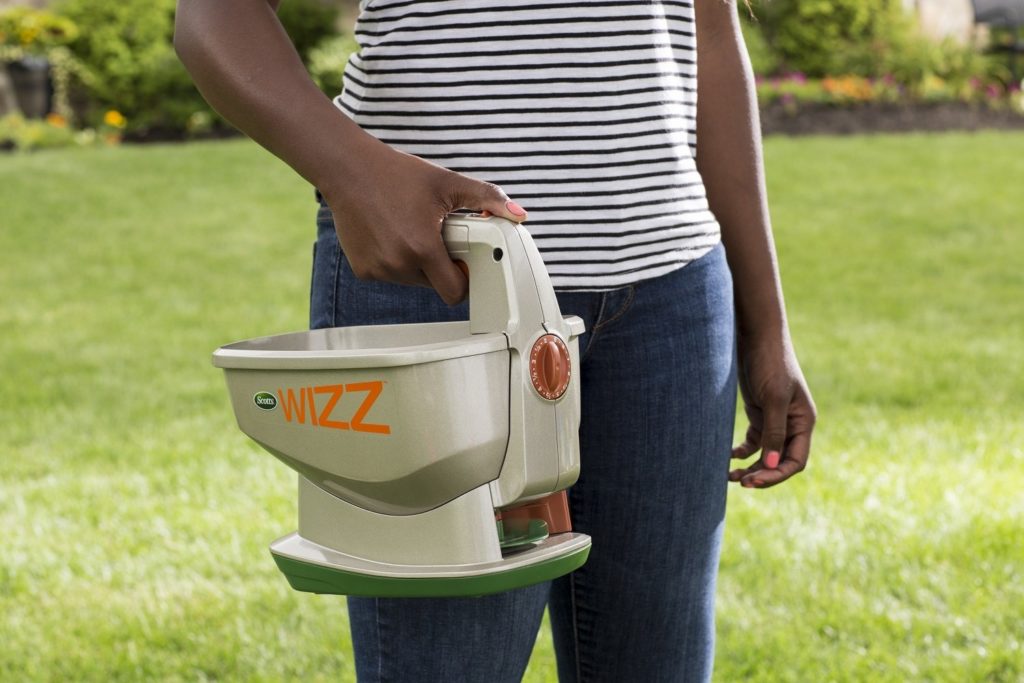 The Wizz is powered by four AA batteries, which are housed underneath the unit with a lid secured by a screw. A dial on the front of the unit provides 23 broadcast settings for superb distribution precision.
So whether you need to feed, seed, fight weeds or melt snow, the Scotts Wizz Hand-Held Broadcast Spreader is a great choice for smaller yards.
Here's a video tour of the Wizz from Scotts: