Face it: cordless is the way forward. And using a cordless lawn mower doesn't make you any less of a man (or woman). Sure, the smell of gas, oil, dirt, and grime make us wanna grunt like Tim Allen, but most of the power tools we're already using are cordless and perform just as good or better than their corded or gas counterparts.
There are quite a few cordless push mowers on the market today, and RYOBI certainly isn't new to the field, with solid successes going back a few years with their 40-volt mowers.
Earlier this year, RYOBI launched its follow-up to their 2014 release of the RY40170 with the updated RY40190 model. The newer model didn't change much but now includes 5Ah lithium-ion batteries and is $100 cheaper. But lots of folks really wanted a self-propelled option and, according to the plethora of comments we read across the web, were holding out for its rumored release.
Alas, it has arrived. Powered by the same 40v brushless motor with automatic load-sensing tech to power through tough patches of grass when needed, RYOBI's new rear wheel drive, variable speed self-propelled option (model RY40190) is basically identical to the manual push version with the exception of its sportier colors.
Like its predecessor, the 20″ ABS plastic deck on RYOBI's latest model offers both mulching and bagging options along with seven height adjustments (1½" to 3¾"), but still no side discharge option. Not a big deal to most, but it is probably one of the most suggested features we've seen in online reviews, comment sections, and community forums.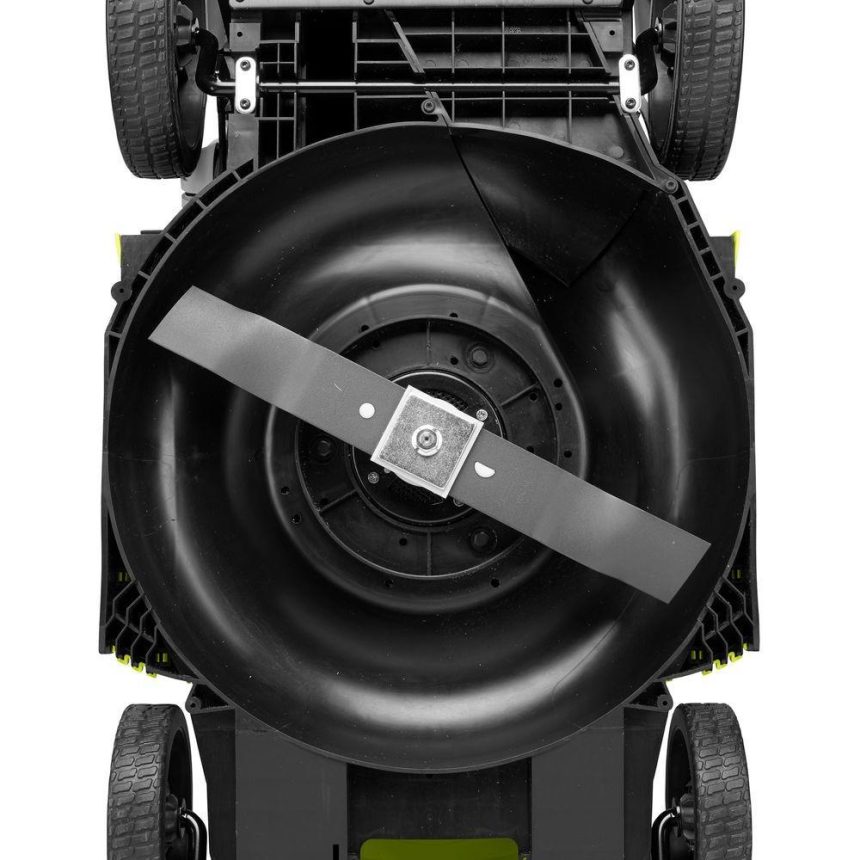 Rounding out the 190's features: push-button start, high-intensity LED headlights, extra battery compartment, and an adjustable telescoping handle that also folds over for vertical storage of the mower.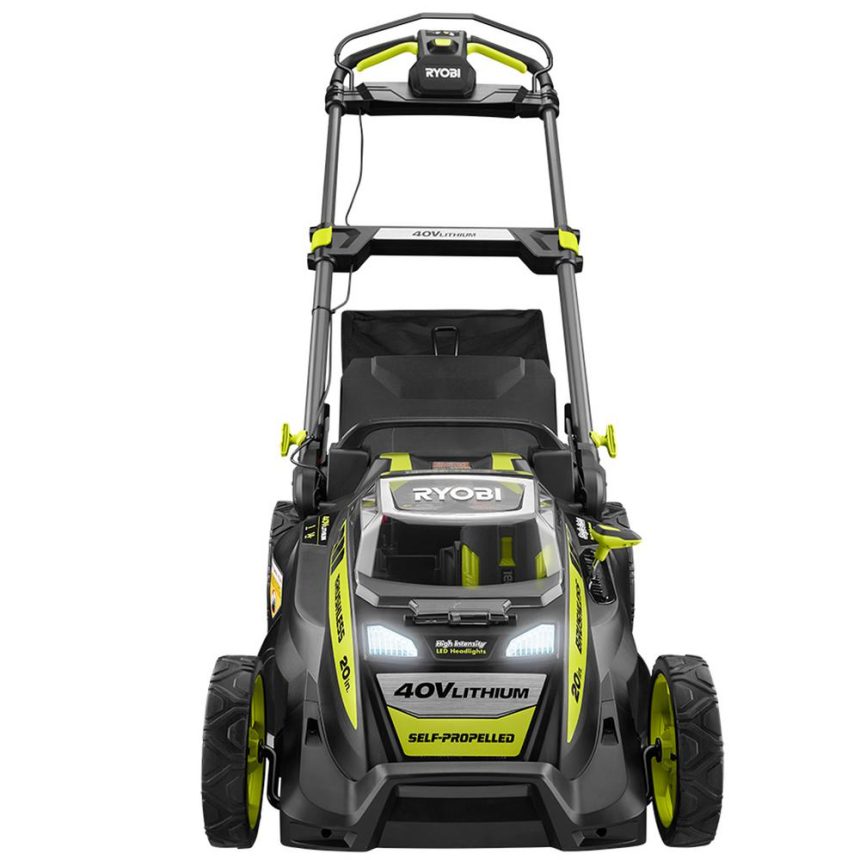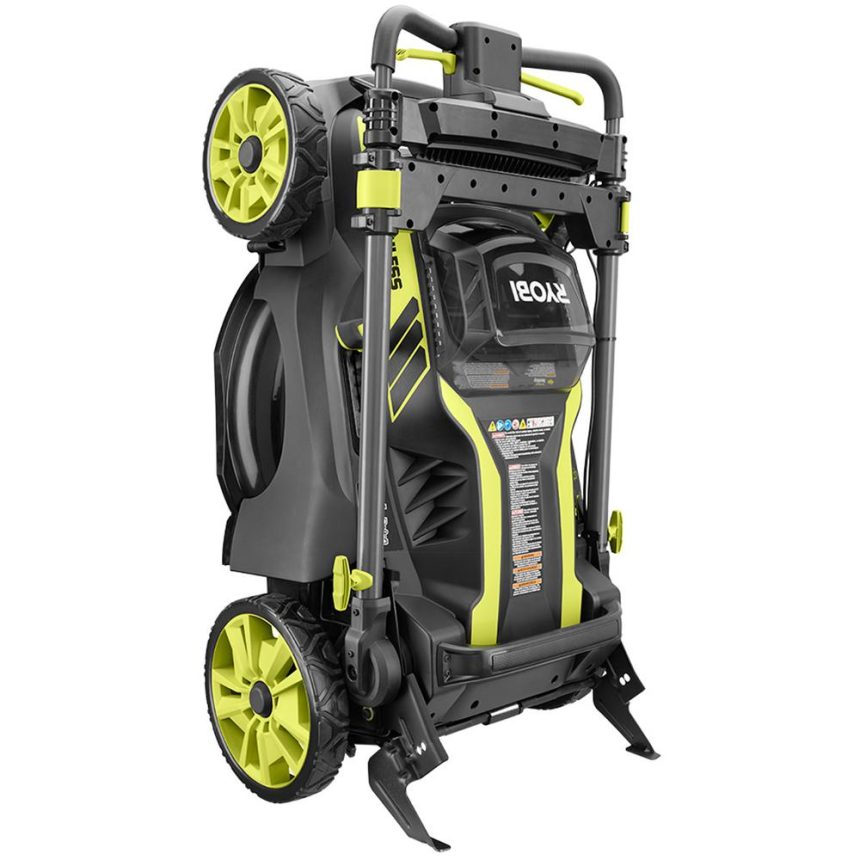 With a fully-charged 5.0Ah battery, the 190 boasts about 45-minutes runtime and can cut between ¼ and ½ acre before recharging or a battery swap is required. Obviously, there are several factors that will impact battery life—positively or negatively—like grass height and moisture, usage of the self-propelled feature, battery health, etc.
At $399 (battery and charger included), this latest evolution of the RYOBI 40V cordless lawn mower will cost you an additional $100 over the 180 model, which puts it at the higher-end of others on the market today but not the most expensive option. And like most cordless platforms, RYOBI's 40V batteries also power other tools and equipment in the same RYOBI 40V line-up.