For those who like shiny tires after a solid Saturday of detailing their ride, re-cleaning wheels after spraying tire shine products on the tires can be a pain. Personally, I typically spray tire protectant on an applicator sponge away from the vehicle before applying it to the tire, but lots of folks spray product directly on their tires. For that, there's the RimBrim.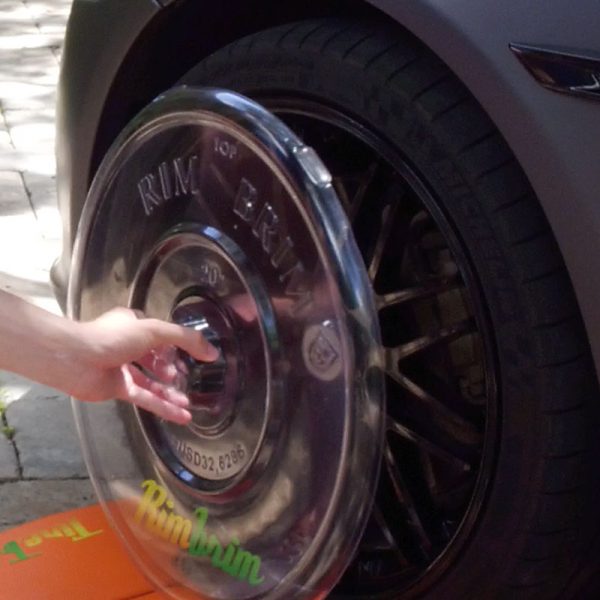 Made in the USA, RimBrim prevents tire shine protectant spray residue from sticking to wheels, calipers, brake discs, and pads. The RimBrim is a clear polymer shield of sorts that snaps onto most wheels, protecting them from overspray. Available in six sizes—16″, 17″, 18″, 19″, 20″ and 22″ diameters—the RimBrim is said to be made to withstand even the harshest of tire protectant products.
The RimBrim is available online for about $20 and there's a complementary product available called the TireTrim for about $20, too. The TireTrim pad is made of a lightweight, high density, chemical resistant EVA foam that wraps around the bottom of the tire, preventing spillage or tire protectant overspray on the ground, while keeping your tire finishing applicator debris-free. The pad is sealed in a soft, non-slip textured finish.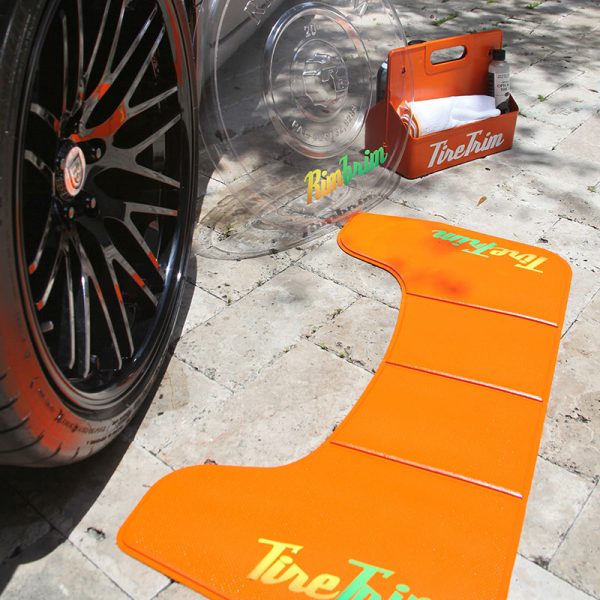 Geviaho RimBrim - Protect Wheels, Calipers, and Discs from
CLEANER - Using RimBrim eliminates 100% chemical overspray mess on wheels, calipers, and...
FASTER - RimBrim Eliminates 100% of time to reclean wheels when using tire sprays
SMARTER - RimBrim's patented design solves the mess and time problem - Finally
GUARANTEED - 100% - Made in the USA
RimBrim comes in seven sizes able to fit wheels between 16 and 22 inches. Order based on...