As many of you know by now, I'm a HUGE fan of off-road racing—particularly short course and desert racing. I just love it. Short course, in particular, offers everything a race fan could want: fast trucks with thunderous engines, complex and winding courses with jumps, drifting and paint-scraping passes, and, of course… crashes.
Unfortunately, with the [uber-expensive] satellite TV package that we have, it's tough to keep up with the Lucas Off-Road Racing series. There are lots of old races being aired, and live events seem scattered at best. At least Seinfeld is always available on five different channels, though… sigh.
When I previewed MotorTrend OnDemand a while back, the last thing I asked for in the article was for them to consider adding off-road racing. Well, Lucas Oil Racing (not affiliated with MotorTrend or its parent company, TEN) has delivered with its new Lucas Oil Racing TV streaming video service, which promises to deliver live racing, expanded pre- and post-race action, behind-the-scenes content, unseen interviews, automobile build shows, and an extensive library of motorsports content and racing.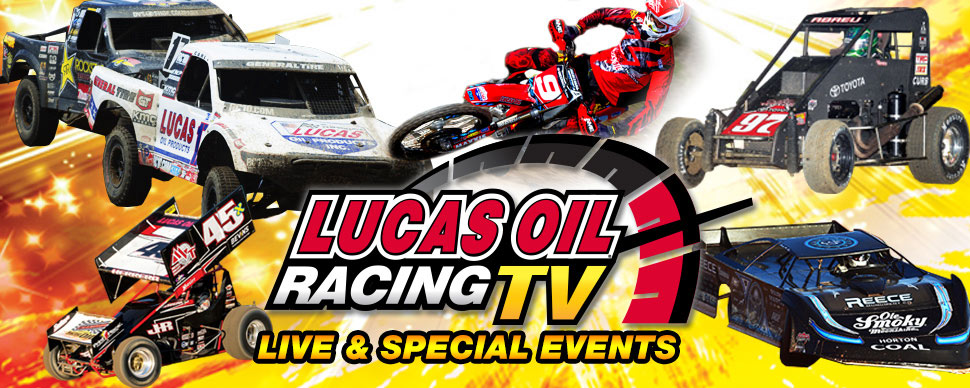 I took a ride with the new service and really liked what I saw. I haven't watched a live event yet, but the content and video quality of the programming I did watch were fantastic. There are occasional sponsor messages from Lucas, but certainly not a big deal.
There is a lot of programming here, too, with racing and other events from all motorsport genres like dirt bike, super bike, ATV, short course, late model, drag racing, pulling, boat racing, and endurance. Popular shows are on tap as well, like the Dave Despain show, Chop, Cut, Rebuild, and even King of the Cage mixed martial arts (which isn't motorsports, but whatever).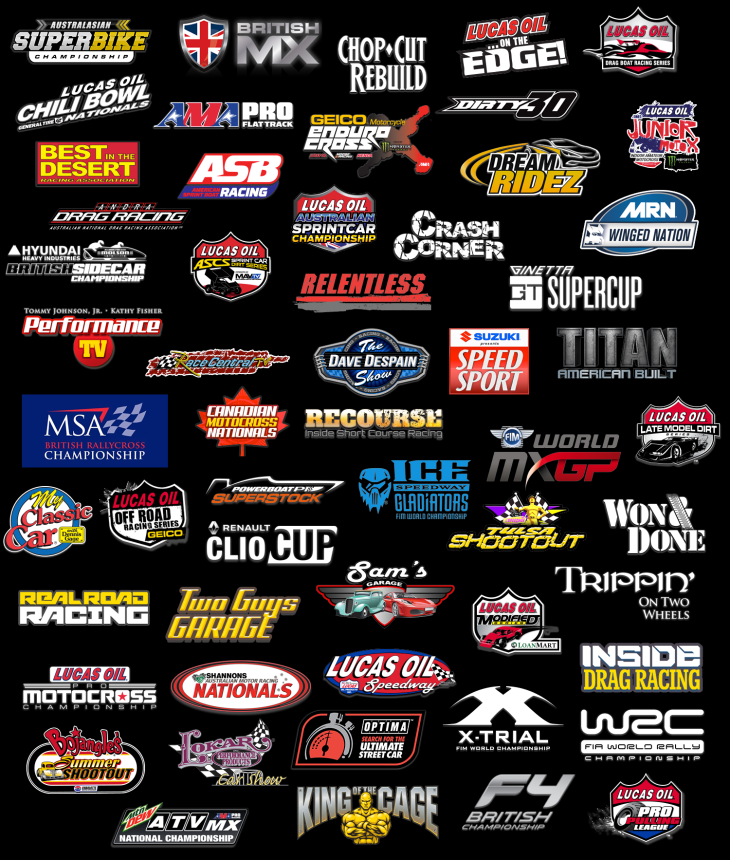 Lucas is still working hard to release various apps to support the service, but I watched via my web browser and all was perfect. No buffering issues or anything like that. I did the same on my iPad… all good at full-screen. Devices that are supported today include Android TV, Amazon Fire TV, Roku, XBox ONE and 360, and, of course, just online using a web browser, as I did. The company is still working on its various Apple and Android tablet apps, too, as well as support for the Gen-4 Apple TV.
Lucas Oil Racing TV costs about $5/month if you subscribe for 12 months ($59.99) or $6 if you go month-to-month. Of course, if I want to keep both MotorTrend OnDemand and Lucas Oil Racing TV, I'm out $10/month. But I'm not complaining—this is they way forward for entertainment and I'm OK with that. I could subscribe to a dozen or more services like this and be far more entertained than I ever am with my monthly satellite service, which would still be more expensive.
Here's a promo video for Lucas Oil Racing TV followed by this year's live events schedule. Get some!