A while back, I responded to an email survey from Motor Trend magazine asking me all kinds of questions around my consumption of motorsports video content—do I watch, would I watch, would I pay, how much, etc. Today, I received an email announcing the BETA launch of Motor Trend On-Demand (MTOD)—like NetFlix for motorheads. And I'm pretty stoked!
Anytime I want, on any device I want, I can watch everything from GT, touring and endurance racing to superbikes, dirt bikes and off-road racing, including live events. MTOD also offers—at last count—15 original series, like RoadKill, HotRod Garage and, my favorite as a Jeeper, Dirt Every Day. There's even a vault area with historic footage, including crash compilations.?
Here's the MTOD promo video:
MTOD is launching as a BETA service, which is a little odd since it's a paid BETA. After a 30-day, full access free trial, the cost is only $4.99/month—that's like a burger and some fries. It's a good deal if they continue to crank out new content. And they've launched the service with over 1,000 hours of quality video, so it's a great start. MTOD also offers one- and two-year discounts if you pay in advanced. I'm not quite there yet (more on that below), although I like what I see so far.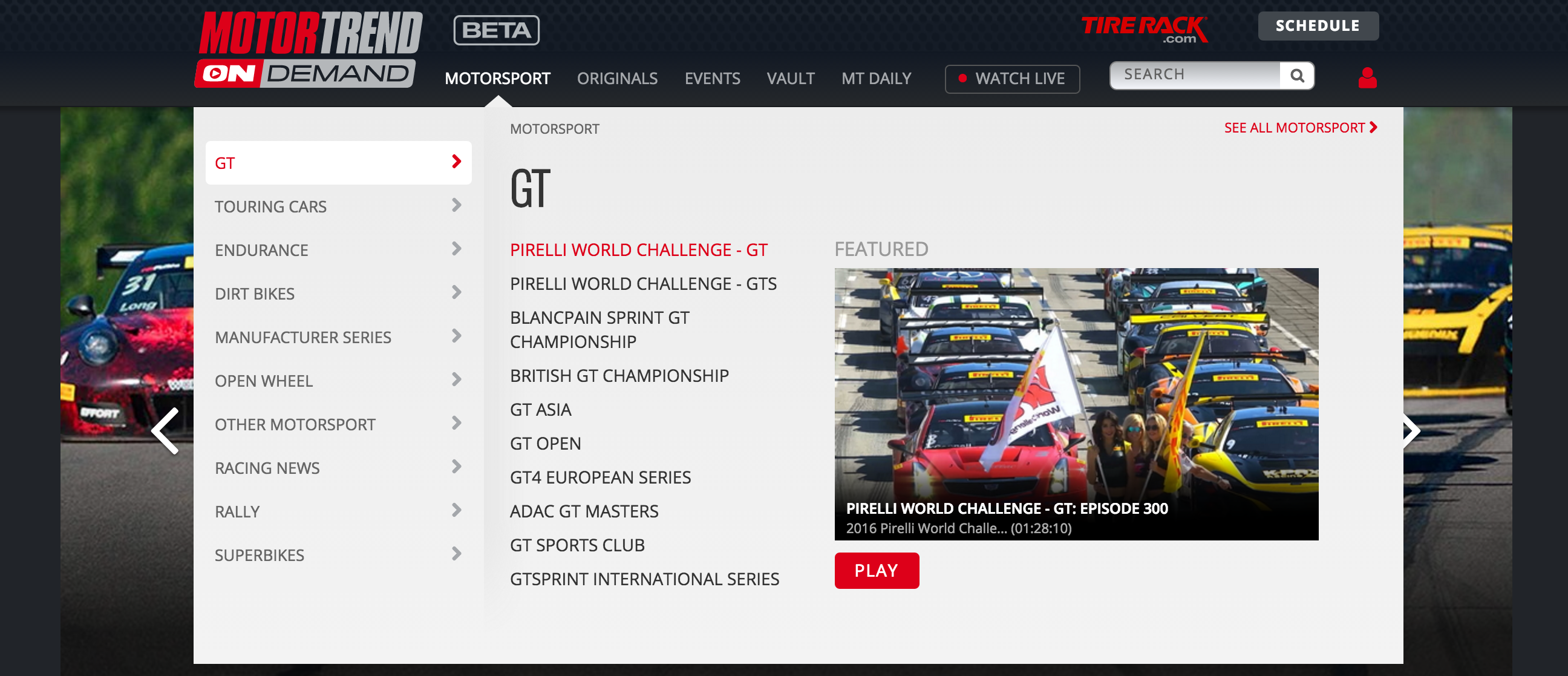 I'm not gonna lie, though:
[highlight color="yellow"]I want to see more stuff that I can't find on the
MotorTrend YouTube channel
(or elsewhere).[/highlight]
For example, most, if not all, episodes of RoadKill, HotRod Garage and several others—including certain event footage not included in MTOD—are available for free on YouTube.
The BETA tag is fitting, too, as my experience wasn't without hiccups. I received several page errors browsing through the library on the MTOD website, but nothing that made me want to bail by any means. I don't have an Android device, but the IOS app (below) ran fine—no page errors, no video buffering issues; however landscape mode didn't work when browsing the library, which is irritating since that's how we all watch videos on mobile devices.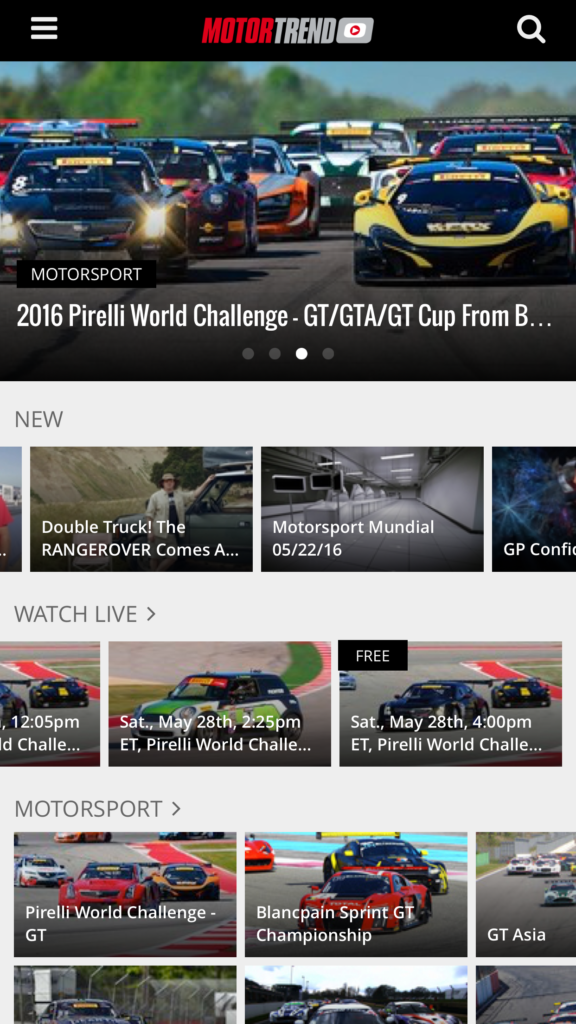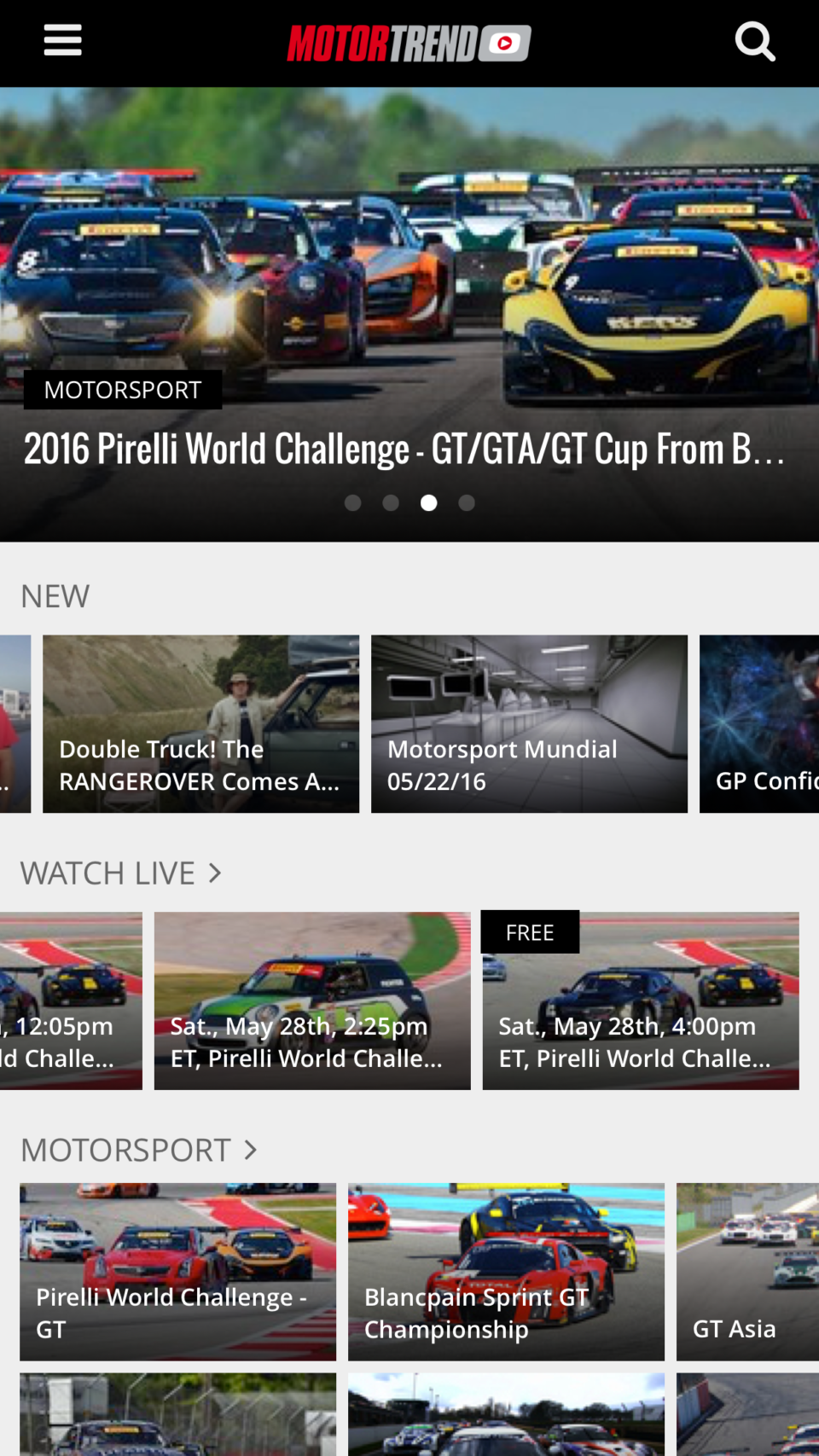 All-in-all, MTOD is a good start and likely worth the $5/month. But they will need to address a few things and crank out lots of content to keep us engaged. For now, if you're a motorhead, Motor Trend On-Demand likely has something for you.
P.S.: Dear MTOD: Short course, please.?
UPDATE (7/28/2016) – MotorTrend On-Demand is now available as an add-on subscription for Amazon Prime Members.