The automobile enthusiast community is one of the closest-knit communities around. And one thing we all love to do is share stories about our rides—photos, videos, and project updates—along with giving and receiving advice and direction to help guide ours and others' dream ride projects.
Founded by three guys with impressive backgrounds in tech and a love for cars, a new startup called Wheelwell aims to be the Houzz of the automobile enthusiast community. Much like a social media profile on Facebook or similar, each Wheelwell member has a profile called their "garage" where they show off their rides, history, specs, and mods. These profiles can include vehicles already owned or those being considered.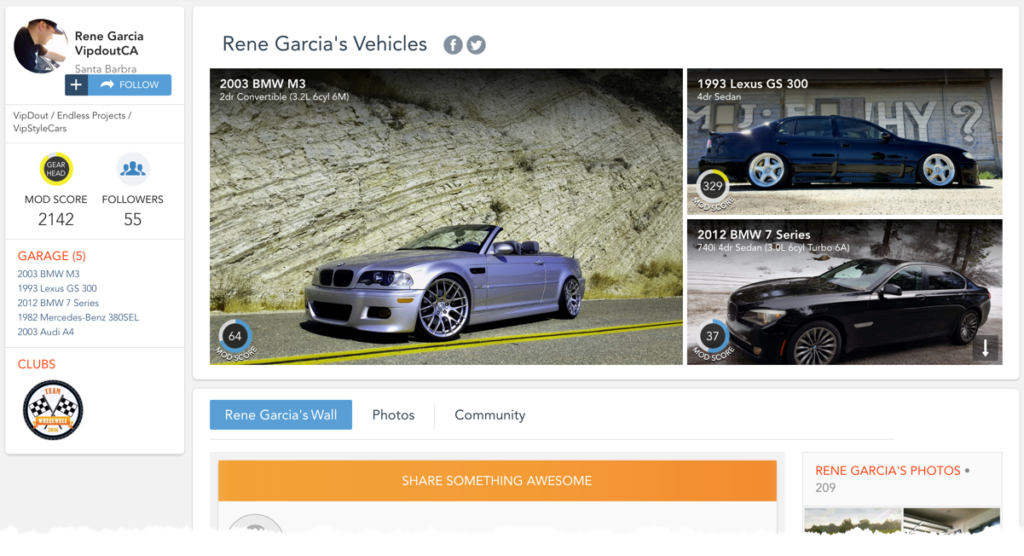 Members can also use their personal garage to catalog parts, modifications, and receipts. This project management feature not only helps you to organize and plan your build but also contributes to the larger database of mods, helping others make decisions when it comes to parts and accessories for their own rides.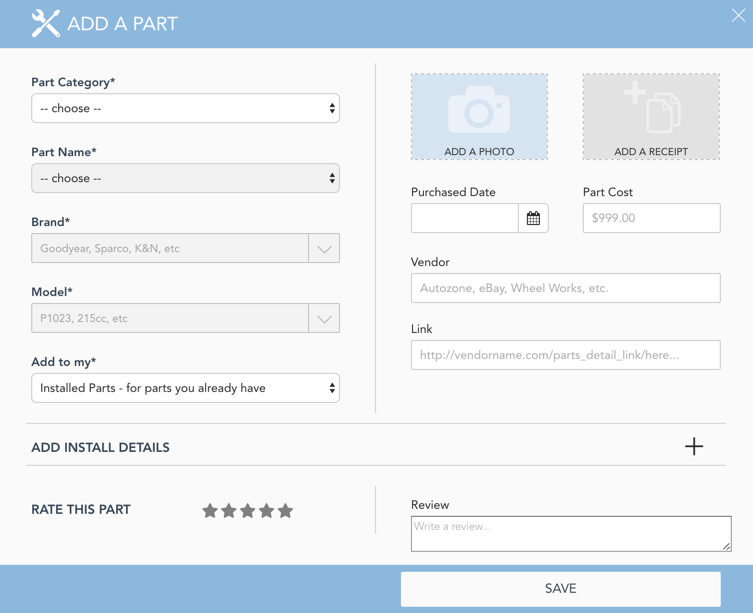 The core of Wheelwell and its mobile apps is the real-time project newsfeed—a steady stream (much like Pinterest) where users can see the latest updates from their gearhead friends' projects, post photos of their own build progress for the whole community to see, and browse other member's garages, vehicles, and parts for inspiration and comparative shopping.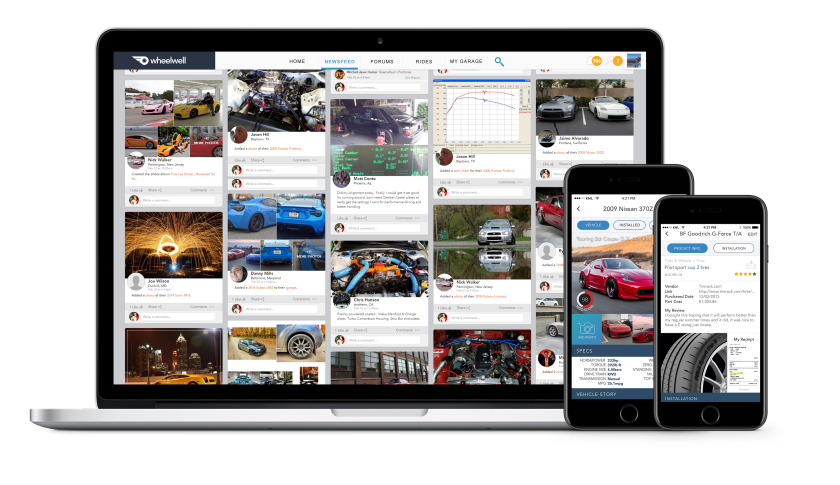 Wheelwell members can also work to increase their own Mod Score—a system that rewards users for contributing content that is most likely to help their fellow gearheads. Points are awarded for adding parts, photos, newsfeed posts, forum posts and replies, comments on others' content, and by adding things to their personal garage—vehicles, photos, specs, or a story.

Wheelwell also helps users decide on the best mods for their rides via the Top Mods feature. These curated lists present modifications that the top modders in the community (presumably based on ModScores) have installed.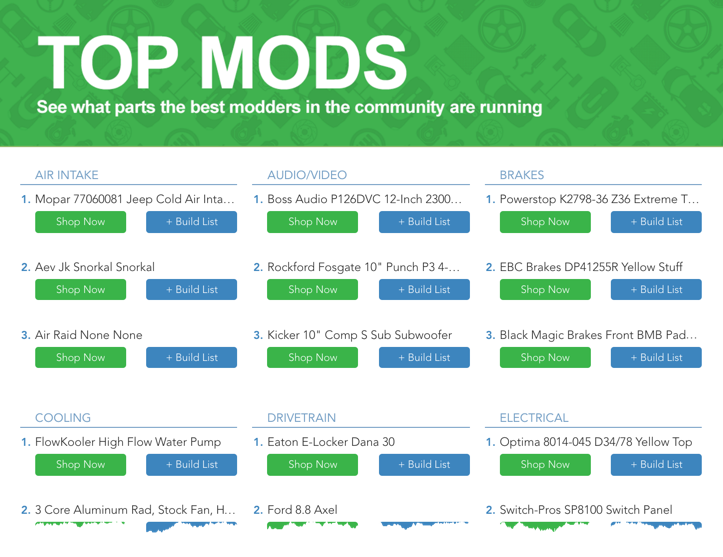 Wheelwell is relatively new but, so far, its community is fairly significant. If you're building a ride or need some inspiration, it's definitely worth a look.