Given how often we parenthetically talk about Jeeps and off-roading here at GarageSpot.com, it's no surprise that brands catering to the off-roading community reach out to us quite often. We're also huge supporters of the little guys—startups and product innovators that are busy putting good ol' American ingenuity to work, while focused on filling a gap and making a difference. So when TreadWright Tires contacted us with their story about how they turn used premium tires into off-road beasts right here in the USA, our curiosity was piqued.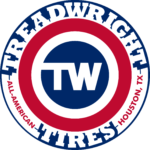 We've known about TreadWright for some time now but didn't ever take the time to truly understand the history of the company or its products. TreadWright has been making remolded tires for light trucks for almost 40 years. In 2014, under new ownership, TreadWright moved its operations from Hot Springs, South Dakota to Houston, Texas, where they launched their new line of all terrain (AT) and mud terrain (MT) off-road tires.
To be honest, words like remold and recycled made us a bit nervous when considering any tire for off-road use. Like any opinion, though, an informed opinion is much more useful than an ill-informed opinion. Of course, an experienced opinion is even better. We now have both to lean on.
[box type="info" align="aligncenter" class="" width=""]Remold tires have the same low defect rate as new tires, according to the Department of Transportation (DOT).[/box]
There are important differences between retreading a tire and remolding a tire, although the terms are used interchangeably by many—incorrectly, in our opinion. Both methods involve taking select used tires, buffing away the old tread pattern down to the tire's casing, and ultimately bonding new tread to the casing using heat and pressure over time. How these steps are approached makes all the difference in terms of quality and reliability—especially in an off-road tire designed to take abuse.
First, not all tires can be remanufactured. In fact, TreadWright's inspection process is much more stringent than a typical retread shop, and they utilize electrical current to identify even the smallest of defects that may negatively impact the integrity of the casing. Those tires that do not pass, do not make it to the next phase.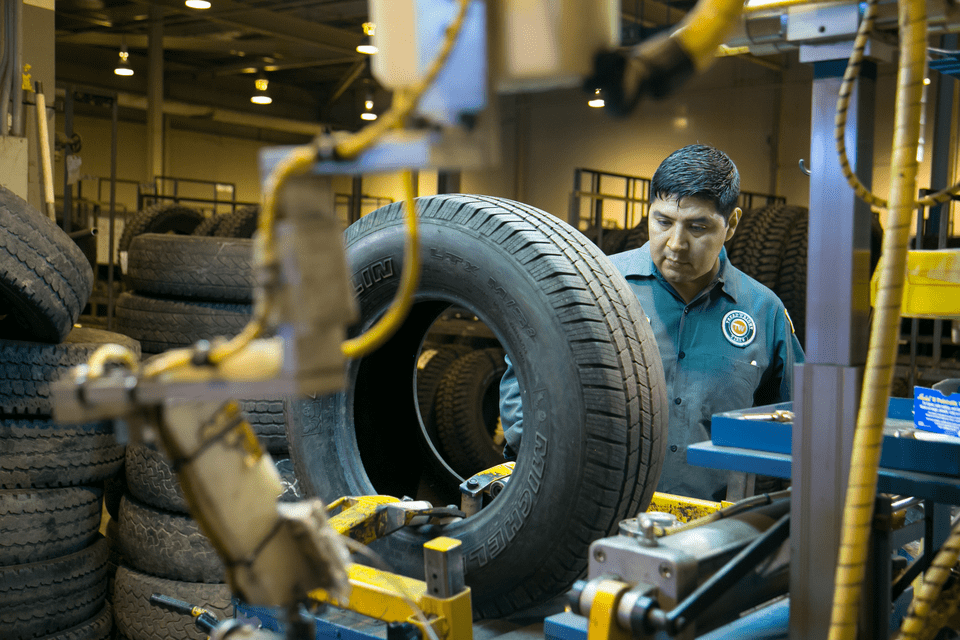 Secondly, the buffing process at TreadWright is computer-controlled for a consistent measurement every time. The buffer removes the old tread, leaving just a fraction of the original rubber above the belt package—the layer of steel cords designed to give the tire strength.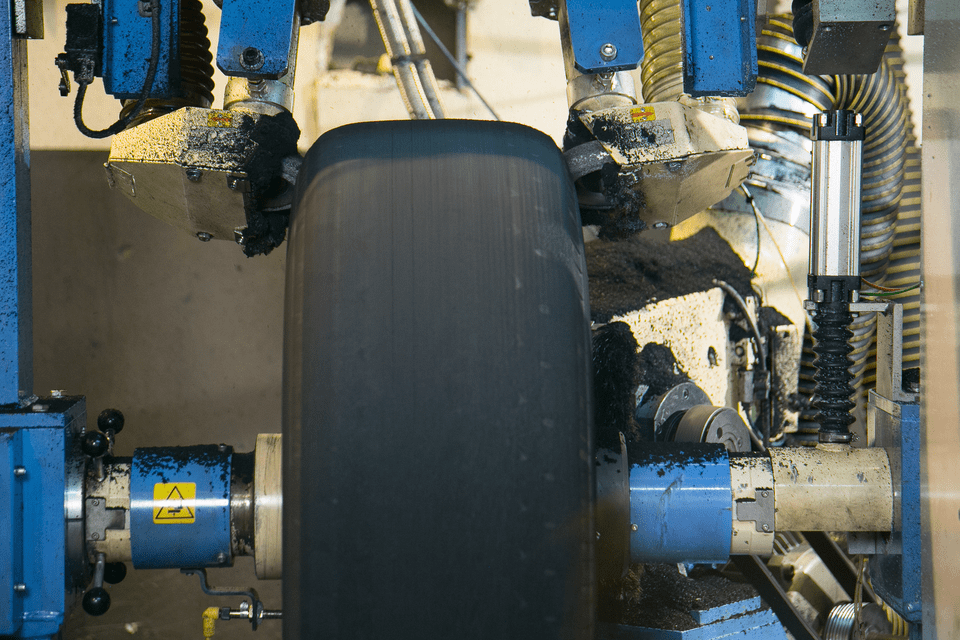 TreadWright also buffs the sidewalls of its tires, just enough to remove the previous markings. A rubber veneer, designed to renew the sidewall and protect if from weathering, is then applied to the casing. Because they're only lightly buffing the sidewalls, the integrity of the casing's sidewall ply is preserved.
[box type="info" align="aligncenter" class="" width=""]Using 70% recycled material during the manufacturing process of TreadWright's tires equates to a 40% savings for every TreadWright customer.[/box]
Next, the tire is ready to accept its new tread pattern, and this is where the differences between retreading a tire and remolding a tire are most prevalent. With retreading, the new tread pattern is typically a pre-cured piece of rubber that is basically glued and spliced onto the casing. A large vacuum-sealed envelope is placed over the tire, as heat and pressure bond the new tread and casing together.
The key difference with TreadWright's remolding process is that the prepared casing is completely wrapped in a continuous ribbon of new, uncured rubber. The tire is then placed into a press-molding machine, where heat and pressure bond the new rubber to the existing casing while embossing the tire with its appropriate tread pattern and sidewall insignia.
Since the tread pattern is basically baked into the tire's new layer of uncured rubber, it creates a much stronger bond to the casing than a retreaded tire. This is the same method used to manufacture brand new tires.

Kedge Grip & Studdable
While our test tires didn't include the addition, TreadWright customers can opt to have what is called Kedge Grip (or even Heavy Kedge Grip, by special request) added to their tires. Kedge Grip is a combination of very fine walnut shell and glass particles that are mixed into the tread compound during the manufacturing process. Kedge Grip creates micro-siping on the surface of each lug resulting in improved traction during extreme conditions of rain, snow or ice.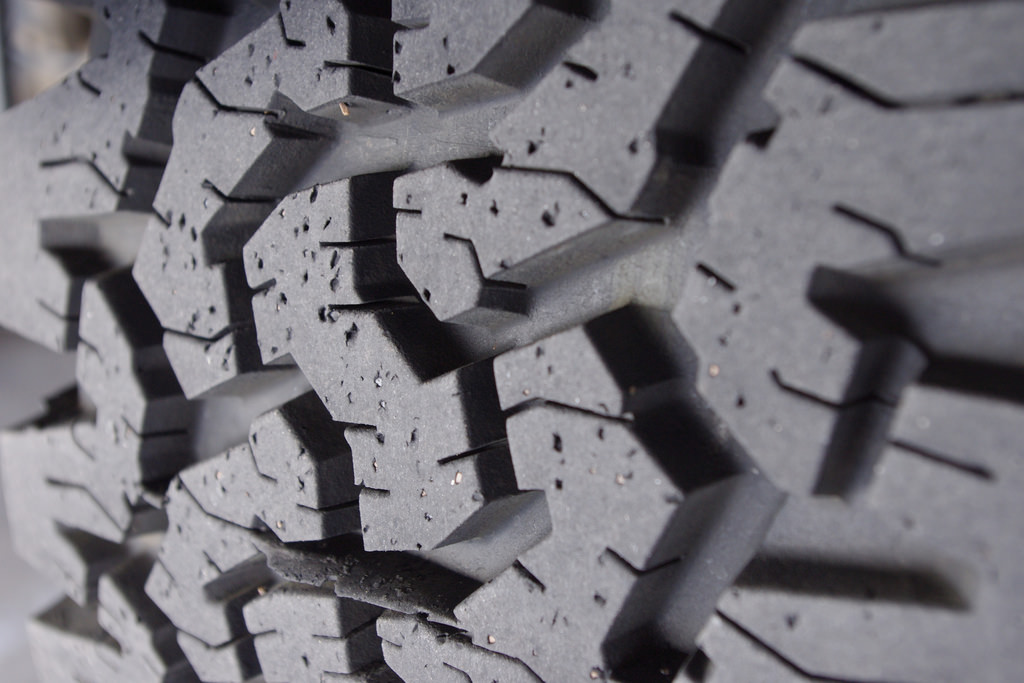 Most of TreadWright's off-road tire offerings are also available with pre-installed holes on the lugs, ready to accept traction-assisting studs if and when needed.
We tested TreadWright's new tires on three different Jeeps, none of which were owned by anyone affiliated with GarageSpot.com. To be completely transparent, TreadWright actually offered to send a single set of their MT tires for our team to review. As we discussed things further, the guys at TreadWright learned that some of the GarageSpot team are members of a few local and regional Jeep and off-roading clubs several thousand members strong.
A good number of those members are current or former military and/or public safety folks, and the groups themselves often host and/or participate in quite a few events annually, dedicated to supporting wounded warriors, police, and others who serve. So, together, we randomly chose a few members who truly were in the market for new tires to give the TreadWright tires a shot.

Without getting too warm-and-fuzzy, the fact that TreadWright is so invested in the off-road community that it serves, our national and local heroes, being environmentally conscious, and making their products right here in America, makes us feel really good about helping them spread the word about their new line of off-road tires, despite a few minor concerns we'll be covering later in this write-up.
[box type="note" align="aligncenter" class="" width=""]Keep an eye on
our Facebook page
, where we'll continue to share experiences from the guys, as they use and abuse their new TreadWright tires.[/box]
We consciously decided not to turn this article into a review with star ratings, as we do with most of our Hands-On articles. The reasons are simple: we haven't had enough time with the tires to confidently rate them on any kind of scale, and the trails here in North Florida are considerably mild.
We realize a subset of our audience will be interested in rock-crawling and that performance on rocks and other more challenging obstacles should be a scoring factor in any rated review of an off-road tire. There are other articles out there from people who have taken their TreadWright tires on the rocks, so we'll let them do what they do, while we wallow in the mud here in Florida.
All three guys who agreed to test the tires with us chose TreadWright's MT (mud terrain) product, The Claw. We planned to include another MT tread pattern, called Guard Dogs, but the wrong sizes were sent and replacements did not arrive in time for this article. More on that in a bit.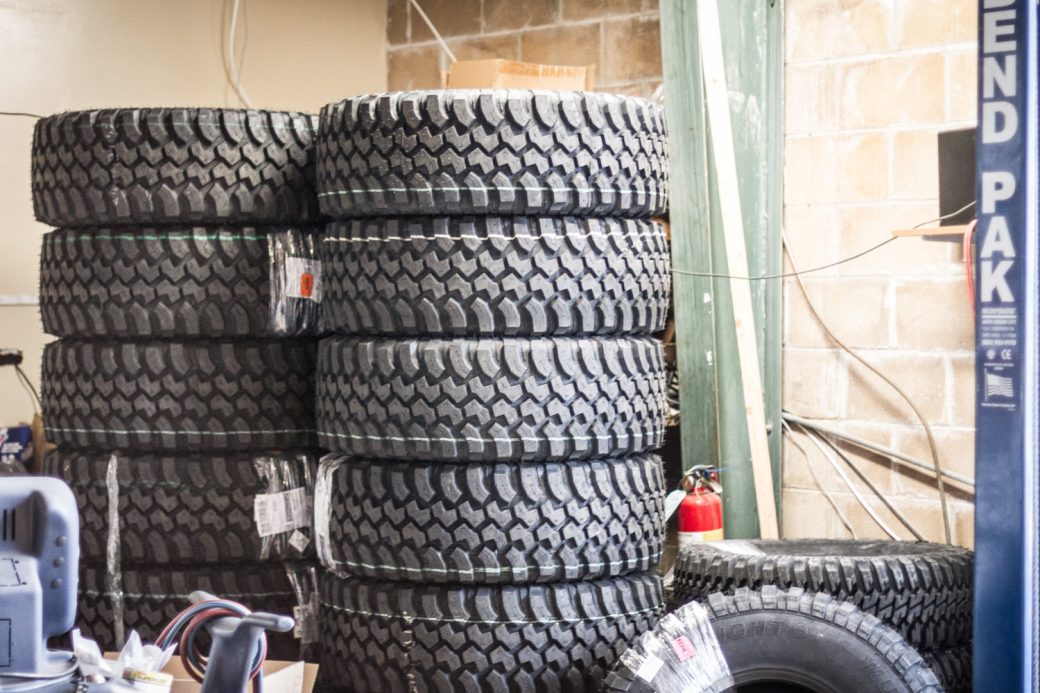 Each install was done at a local shop specializing in Jeeps. The installs went fine, but there were a few issues zeroing a couple of them out, although they did ultimately balance. For the record: TreadWright recommends a static balance (vs. dynamic) and the tires are pre-balanced at the plant. Like most tire manufacturers, TreadWright doesn't offer a balancing warranty because there are just too many variables.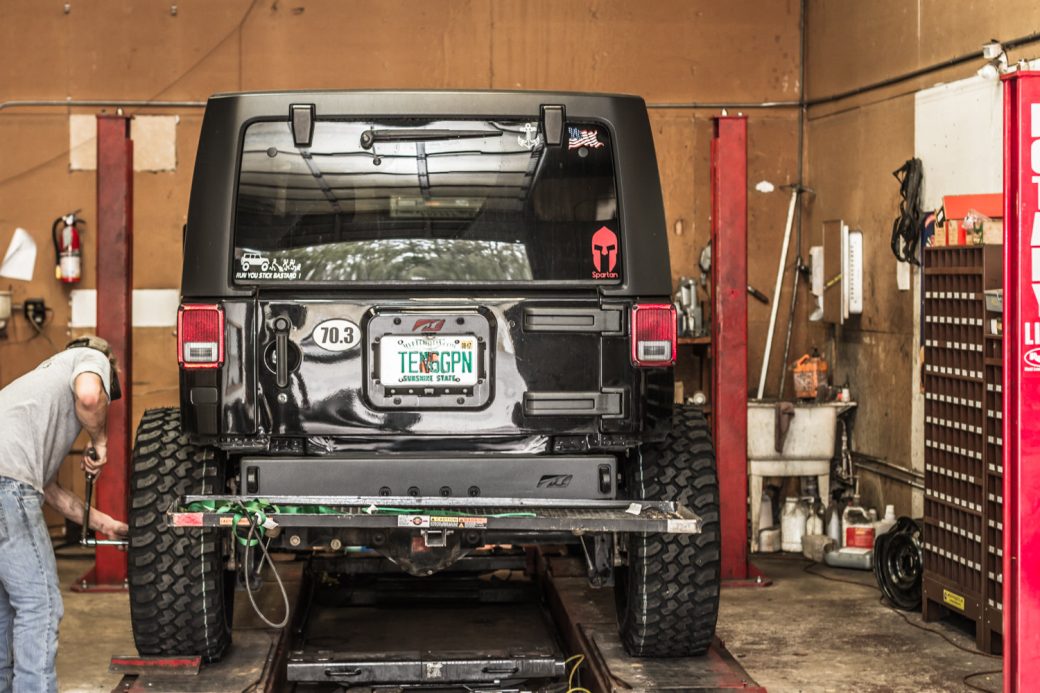 All of our TreadWright tires behaved nicely on the interstate and on local streets, with a single rare exception that we'll talk about later. The tires did produce a bit of noise on the highway, but nothing like we expected when we first saw the aggressive MT Claw tread pattern.
None of the Jeepers thought the tires introduced any steering issues at all (after proper balancing, of course) and, unlike some other brands' MT tires, The Claws didn't feel bumpy on pavement, even at lower speeds.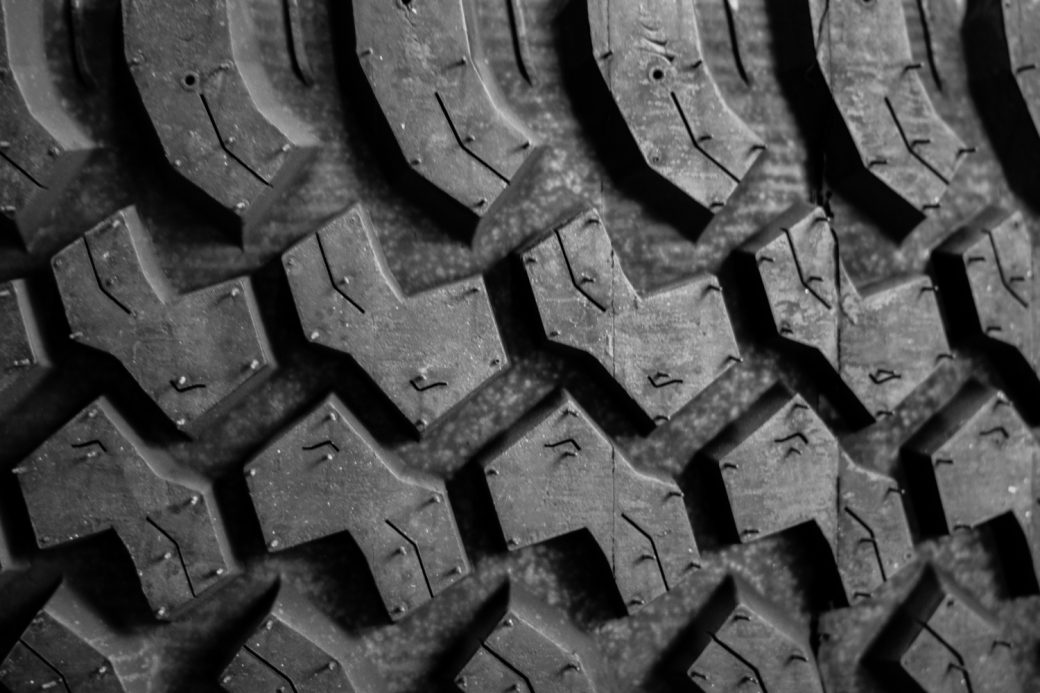 On naturally compacted and dry dirt roads, the tires also performed very well with no slippage as we constantly dodged various large bumps and holes at 30+ MPH. But because they're mud-terrain tires with thick lugs that dig into the terrain, they did produce a significant amount of dust—actually far more than the chase Jeep equipped with a different brand of off-road tires. That said, we never had issues with flying debris, and there were plenty of tiny rocks on the miles-long road that other tires would've certainly turned into windshield-busting projectiles.
Once we reached a popular off-road playground out in the middle of the big National Forest here—maybe five acres of a sandy track surrounding a big lake—we got to work (or play, really). In very dry and thick sand, the tires handled gracefully at both higher and lower speeds, including cornering. The Claws grabbed on and pulled the rigs through without any loss of traction at all, even when we probably should've aired-down.
Speaking of airing-down, underinflating TreadWright's tires below specified levels voids the warranty—a bit of a disappointment, especially for those who are into rock-crawling. Nonetheless, there are reliable and experienced sources that have lowered the air pressure in these tires significantly and without issue.
On the long forest trails we explored, which are mostly unmarked with lots of different obstacles along the way—sand, mud, water, leaves, and logs—The Claws performed flawlessly. In fact, when compared to other tires in the same group, the TreadWright tires exhibited far more traction and cleaned out more effectively, even at lower speeds and oftentimes before a full rotation.
Some of the deeper mud puddles (for lack of a better term) challenged the tires and the Jeeps, but once they found their sweet spot at the bottom, they pulled the Jeeps through relatively easy in either 4H or 4L. In fording situations where the undersurface was more firm, The Claws parted water efficiently and effectively, as the rigs maintained a consistent speed.
We should note that the trails we typically encounter out in this particular forest seldom call for locker engagement—they are a bit mild, comparatively speaking. Still, we believe we put these tires through their paces well enough to consider them absolutely off-road worthy. Plus, they just look sweet!
Before we ever got to hit the trails, one of the guys needed to take a road trip for an event several hundred miles south. With a small enclosed trailer in tow, his Jeep began to wobble exceedingly on the interstate. Long story short: he was stranded for several hours about halfway into his trip without a spare, which someone ultimately brought to him. Sure, not having a spare was on him, but nobody ever expects brand new tires to even partially fail.
The issue he ran into is called chunking. This is where literal chunks of tread—portions of lugs—separate from the tire and fly off completely. Chunking, while not overly common, occurs with non-remanufactured tires, too, including just about every popular brand.
There are various situations where chunking might occur—incorrect balancing, improper inflation, steering/alignment issues, road debris, etc.—and TreadWright actually doesn't consider chunking to be a manufacturing defect, so it's not covered under their two-year limited Workmanship Warranty. For a small per-tire fee, the company does offer a Road Hazard Certificate as insurance in cases of specific failures.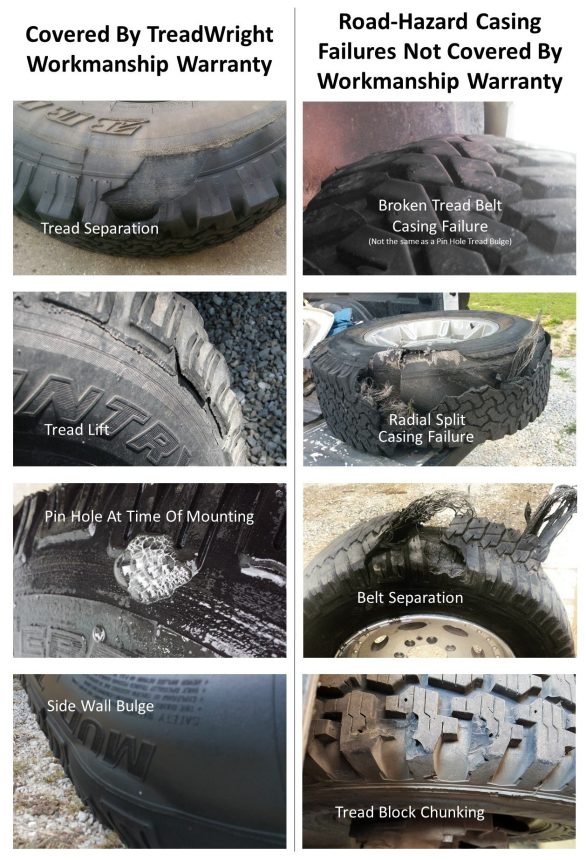 Don't let the image scare you. These issues can occur with any tire, from any manufacturer and certainly have. TreadWright's defect rate is very low considering the thousands of tires they crank out on a continuous basis.
TreadWright was very responsive and contacted the Jeeper with the chunking tire directly that day. They did promise to ship a replacement tire immediately, but several weeks later, he has yet to receive the proper replacement. A couple of tires were shipped after a few follow-ups, but they were made for a different sized wheel.
Also, as mentioned earlier, a set of tires with a different tread pattern—the Guard Dogs—were promised to another participant so we could compare things a bit more, but those tires were also the incorrect wheel size and have not been replaced to date.
Things happen and rapid growth can be super-challenging to manage. As we mentioned earlier, TreadWright has been around for a long time, so we honestly believe it's the recent changes that have basically put the company back into startup mode—new owners, new digs, new product innovations, new target audiences. TreadWright is doing really impressive stuff here. They're taking tires that would otherwise litter our landfills and upcycling them into extremely capable off-road tires.
While it's only been a month or so, the guys have all said they love their new tires and talk about them often. Some of them have had plenty of experience with a few of the more popular brand off-road tires before, so it's great to hear that TreadWright's are strong contenders thus far. We'll continue to wheel with them (and hopefully a rig with the Guard Dogs installed) and update everyone here with another post in a few months and across our social networks as to how they're holding up and performing.
The tires, not the guys.????
[button color="orange" size="big" link="http://amzn.to/2nEzS1x" icon="" target="true"]Shop TreadWright Tires[/button]
Or visit TreadWright.com for more information and financing options.
[box type="note" align="aligncenter" class="" width=""]
January 2018 Update
: We have decided not to do a 'Part 2' follow-up review of Treadwright's off-road tires, as we originally intended. There were just too many different circumstances involved amongst the participants for any kind of consistent long-term testing—one participant replaced two and then ultimately all of his Treadwright tires for reasons we are not aware of; one participant never received his Treadwright tires for review as-promised; one participant experienced two very dangerous tire failures while towing a small trailer on the interstate (Treadwright did, however, send him a full set of their newer model off-road tires); one participant is still running his Treadwright MT Claw tires but hasn't had time to really test the tires off-road yet.[/box]