Here in Florida, it's pretty much grilling season year-round. And to ensure our steaks are perfectly cooked, we always use instant-on digital thermometers. Then, we saw this little gadget: the [easyazon_link identifier="B00U04R55E" locale="US" tag="garagespot05-20″ popups="n"]SteakChamp Intelligent Steak Thermometer[/easyazon_link].
The SteakChamp goes into the side of the steak and measures core meat temperature along the entire length of its stainless steel probe, not just at the tip like other thermometers. As the steak cooks, a color-coded LED light flashes indicating the wellness of the steak: green for medium rare, yellow for medium, and red when the steak is medium well. If you're grilling multiple steaks, you can just use one SteakChamp in one steak, so long as each steak is similar in size and the grill is evenly heated.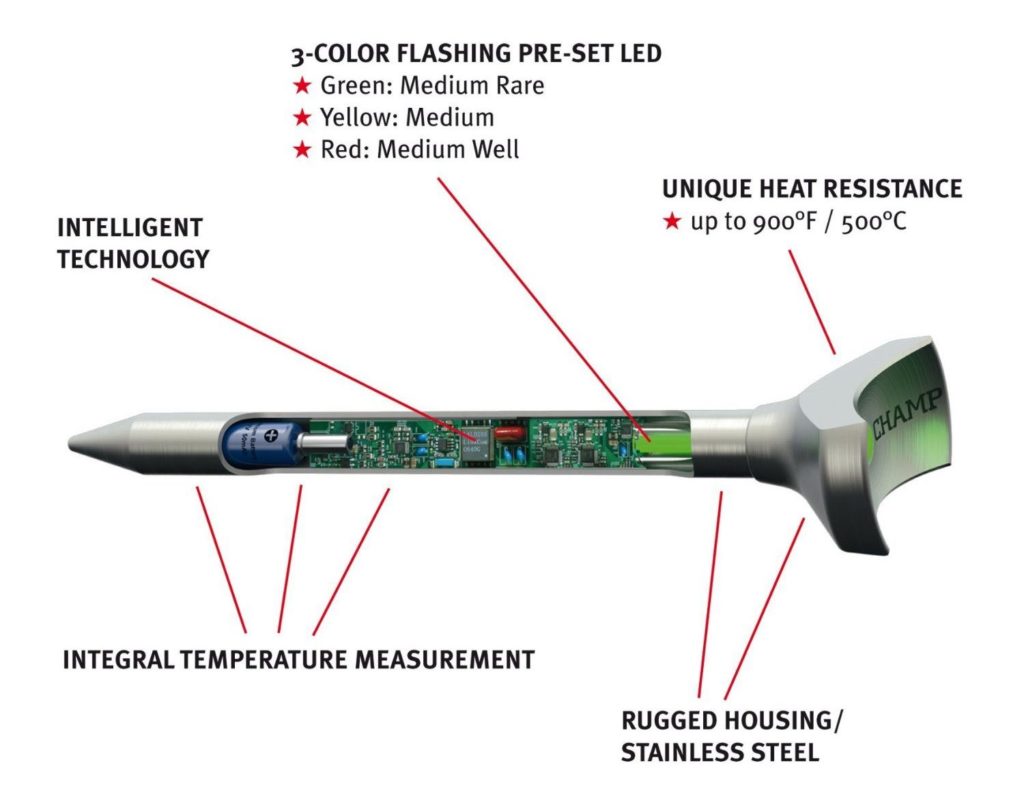 Made in Germany and backed by a two-year warranty, the SteakChamp retails for about $60 for the three-color/three temperature version described above, but is also available in individual temperature versions for a little less.
Here's a video showing how the SteakChamp works:
SteakChamp Website | [easyazon_link identifier="B00U04R55E" locale="US" tag="garagespot05-20″ popups="n"]Buy SteakChamp[/easyazon_link]