Ratings Criteria
A decent concept, but not a new one, with seemingly little thought put into user experience or review content.
Just like any product, honest user reviews are super-helpful to inform purchasing decisions. No different is the motorcycle industry. If you're in the market for a new motorcycle, you may find the new Reviews.Motorcycles website useful. (And this isn't a .com web address, it's actually .Motorcycles).
Brought to us by CycleTrader.com, the new rider-generated motorcycle review website offers rider-reviews to help those in the market for a new bike "be more confident about their purchases" (maybe… more on that in a sec). At the time of this post, the website featured more than 27,000 reviews of motorcycles.
Rider-Generated Reviews
The company claims that there are no paid reviews from journalists or other professionals and that's pretty obvious. Most of the reviews were very short and vague: "I love it!" or "It's a real head-turner!" The dozens of longer reviews that we read were riddled with spelling and grammatical errors, too.
There was also a mix of new and old reviews—some from 1999—which leads us to believe this seemingly 'new' website aggregated its reviews from elsewhere to backfill the database for launch. We even read a review for a bike that wasn't out at the time. 🙂
Room for Improvement
We'd like the review process to force more meaningful insights rather than a single open text field where anything goes. Good product reviews inform purchase decisions. Few of the reviews on this site answered any burning questions most motorcycle buyers need answers to, particularly first-time riders.
A better approach might be to develop editorial around certain key motorcycles that go deep into specs, power, stance, ride quality, safety, etc.—much like Motorcycle.com does—and then allow the users to submit their reviews underneath (or just display the appropriately tagged reviews there), similar to how Kelly Blue Book and others handle consumer reviews.
The site's user experience is lacking and felt rushed in design, too. To find a motorcycle review, you'll have to either conduct a search or use the pre-defined tag cloud. We'd like to see a better user experience with top-level navigation that we're all used to, organized by manufacturer.
Similarly, reading reviews on an opaque screen with a distracting motorcycle background is less than ideal. To be fair, the site is being launched as a BETA website (e.g., a public test), but still, user experience should have been a more thoughtful consideration.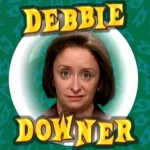 Not to be a total Debbie Downer, the site has potential and is operated by a large company that has lots of other successful web properties. But it needs work to be genuinely useful and just isn't ready for prime-time, in our opinion.
What say you?