Ahhh Italian design. Trendsetters, indeed. And the Gazebox (pronounced ɡəˈze… I think), is no exception. The somewhat portable garage, developed by MIKEA Engineering in Italy, is a new concept in outdoor vehicle protection. Just look at this thing—like something out of a James Bond movie.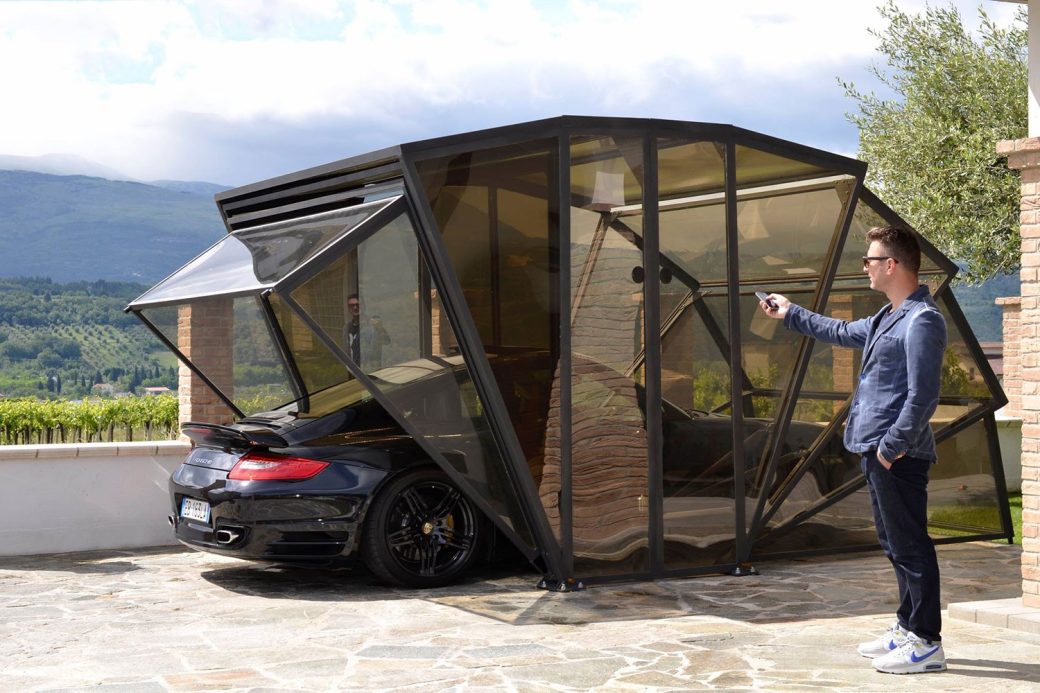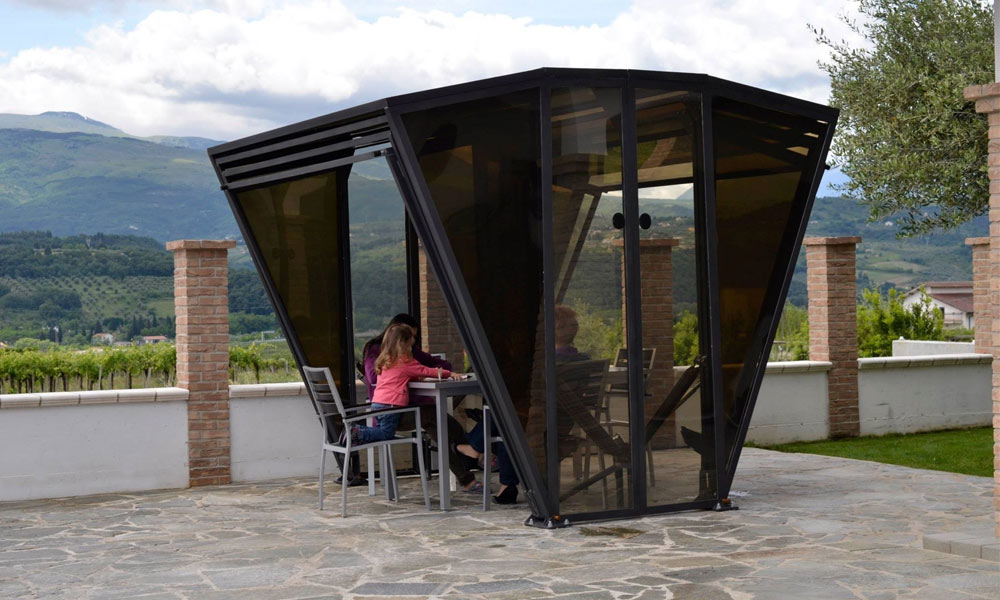 The GazeBox foldable car cover system can be used as a modern looking gazebo (both sides are open and you can enjoy lunch underneath it), or as a carport or garage—either partially opened or completely closed.
The system, which is available in several sizes and works using a remote control, is made with special anti-UV polycarbonate panels surrounded by iron framework that provide protection from sun, hail, rain, wind, ice, pets and birds, according to the company's website.
There are some very detailed PDFs with specs and whatnot available on the inventor's site, but what we didn't find, however, is pricing. Perhaps we missed it.
Speaking of James Bond, once you get past the tea-party intro, the video below shows how the GazeBox contraption works. And it's pretty friggin' cool.