Everyone knows that if duct tape didn't fix it, you didn't use enough duct tape. And while duct tape is certainly appropriate in certain situations, it will fail in others—particularly where heat or stress is involved. That's because duct tape is designed to remain soft and flexible.
When you need something stronger than duct tape, that doesn't flex, and where welding isn't an option, FiberFix may just be your new best friend.
FiberFix is a fiberglass tape that activates with water, cures/hardens in 10 minutes and is permanent and water-tight. The tape can withstand temperatures between -50°F and 300°F, and there is a heat wrap version that can withstand up to 850°F.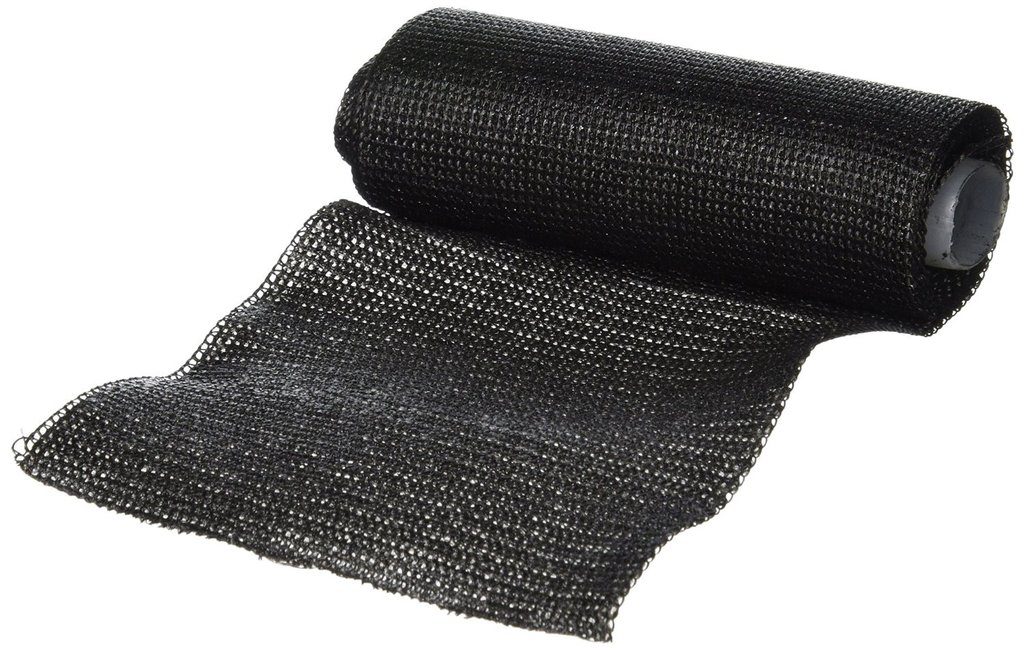 Available in 1″ (40″ roll), 2″ (50″ roll) or 4″ (60″ roll) widths, each roll is sealed in a foil wrap. Once opened, moisture in the air itself can begin the tape's curing process, even before you dip it in water. That means you'll need to cut it how you want—which can be done with scissors—and use the entire roll fairly quickly, as you won't be able to store the unused portion.
The company says that FiberFix can be used to fix anything from broken water pipes, yard tool handles, furniture legs, mufflers, radiator hoses, garden hoses, and more. And while only available in black, FiberFix can be sanded and painted, once cured.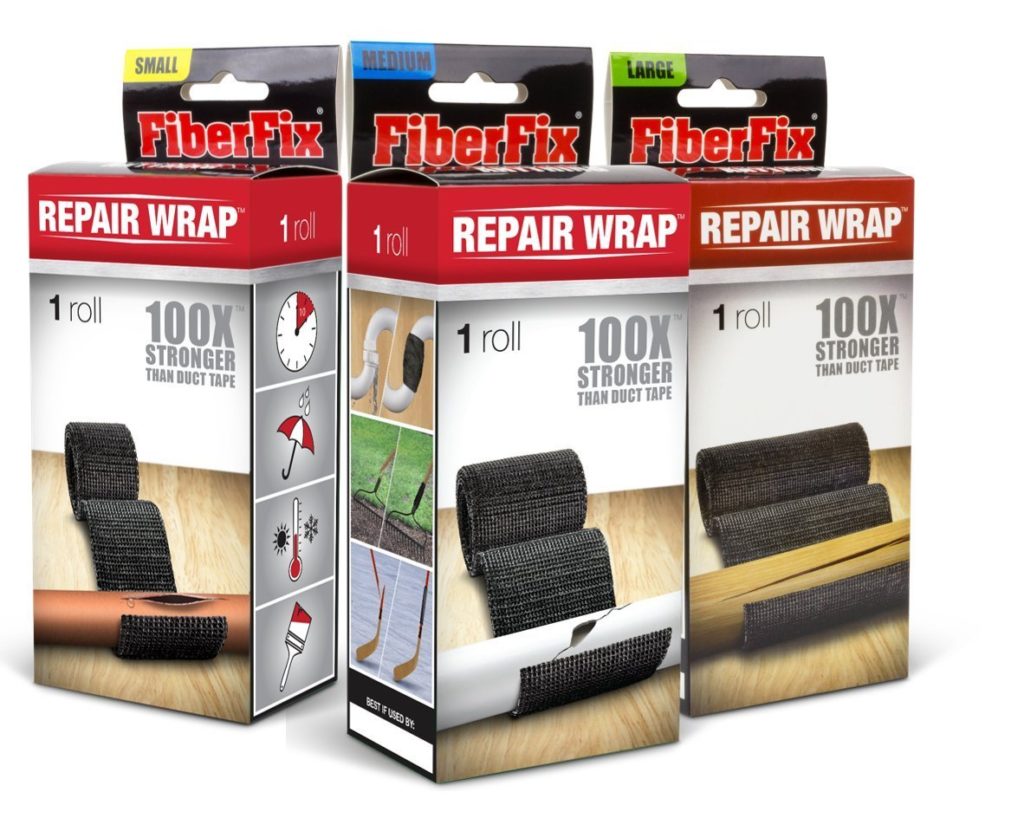 FiberFix claims to be 100x stronger than duct tape. To prove it, the company taped together a roll-cage around an old car and drove it off a cliff. They did the same with duct tape and the results speak for themselves.
Here's a humorous five-minute infomercial for FiberFix, which includes the roll-cage footage. The second video is a 10-minute behind-the-scenes look at the roll-cage test, in case you need more proof that it's all legit.