If you haven't figured it out by now, I'm kind of a Jeep fanatic. I just dig everything Jeep and I'm sure at some point I'll hear about it from our readers—"Why so much Jeep stuff?!?" Tough cookies. 😉
If you don't know the full story of Jeep, it's pretty fascinating and I encourage you to explore it (interactively, at that) on Jeep's own site. There's also a great 40-minute documentary posted over on YouTube courtesy of the History Channel. The community around the Jeep brand is simply amazing and it's certainly a joy to be a part of.
To keep the celebration going, Jeep recently announced a year-long digital and social media campaign, My Jeep Story, which provides a global platform for the brand's passionate community to join with them in celebration of its 75th anniversary by sharing their own Jeep brand stories. The campaign ignited with music artist Ciara sharing her very own Jeep Wrangler story.
The My Jeep Story campaign speaks to the brand's recent Super Bowl proclamation, "We Don't Make Jeep, You Do," celebrating the global community that has shaped its past and present while looking to the future. Fans can share their story on www.jeep.com/myjeepstory, as well as across Facebook, Twitter and Instagram using the #myjeepstory hashtag.
Each month Jeep will feature a themed Story Session tied to key celebratory brand moments including Summer Fun, favorite canines and military appreciation. The year will culminate with a digital compilation of "75" stories that speak authentically to the spirit of the Jeep brand.
[box type="note" align="aligncenter" class="" width=""]Side Note: I don't really have an interesting #myjeepstory, other than the wife not understanding how I bought a $40k truck, ripped stuff off of it and replaced it with more expensive stuff. Here's mine in a Florida forest: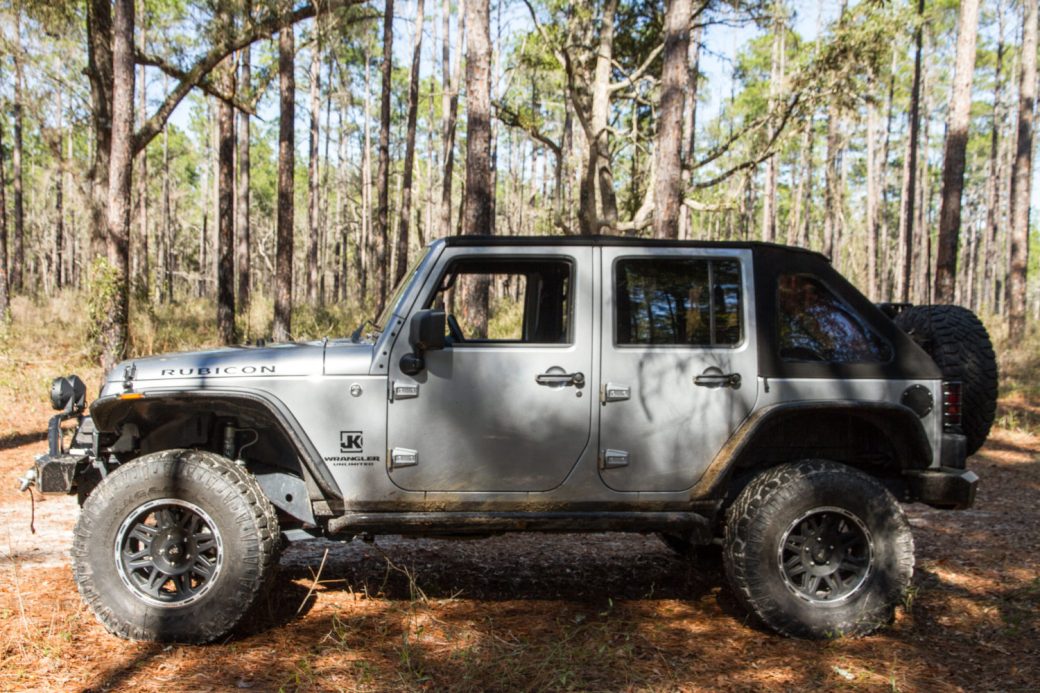 [/box]