[box type="warning" align="" class="" width=""]August 2019 Update: It appears that the links to the product we wrote about below are now broken/unsecure. Use caution.[/box]
When hitting the trails, the beach or the ballgame, traditional cargo carriers that attach to vehicle trailer hitch receivers are great for getting all your gear to the location. The problem is the constant back-and-forth to and from the vehicle to get your stuff, and then loading it all back up to leave. Most people hoof it, while others bring some kind of wheeled dolly or wagon—yet another piece of equipment to deal with.
Kevin "Big Kat" Rackleff feels your pain, so he built a better cargo carrier—the Big Kat Buggy. With its retractable and secure receiver hitch, seemingly sturdy construction and four beefy wheels, the Big Kat Buggy is a cargo carrier and wagon all-in-one that makes moving recreational gear to and from the vehicle a breeze.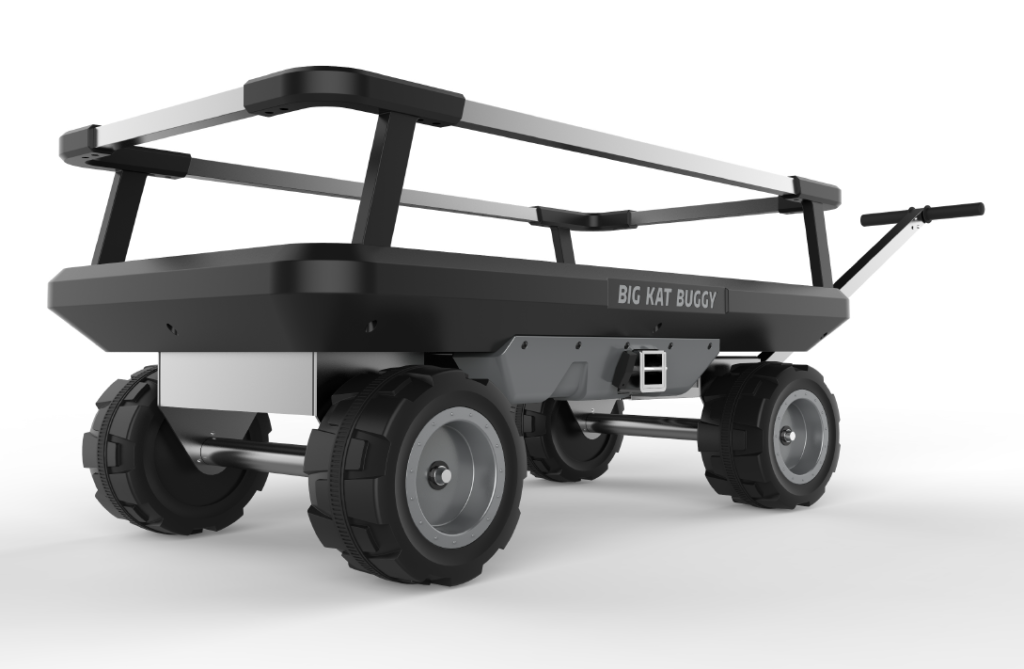 Weighing in at just 55lbs (empty), two people should easily be able to attach or remove the carrier from the vehicle's trailer hitch and set it on the ground, even when loaded. After that, you pull out the retractable handle and you're ready to roll—literally.
One of the coolest features of the Big Kat Buggy is its available accessories—a patio-style umbrella holder, fishing rod holders, a bait tray, cup holders and cargo nets to keep your load secure.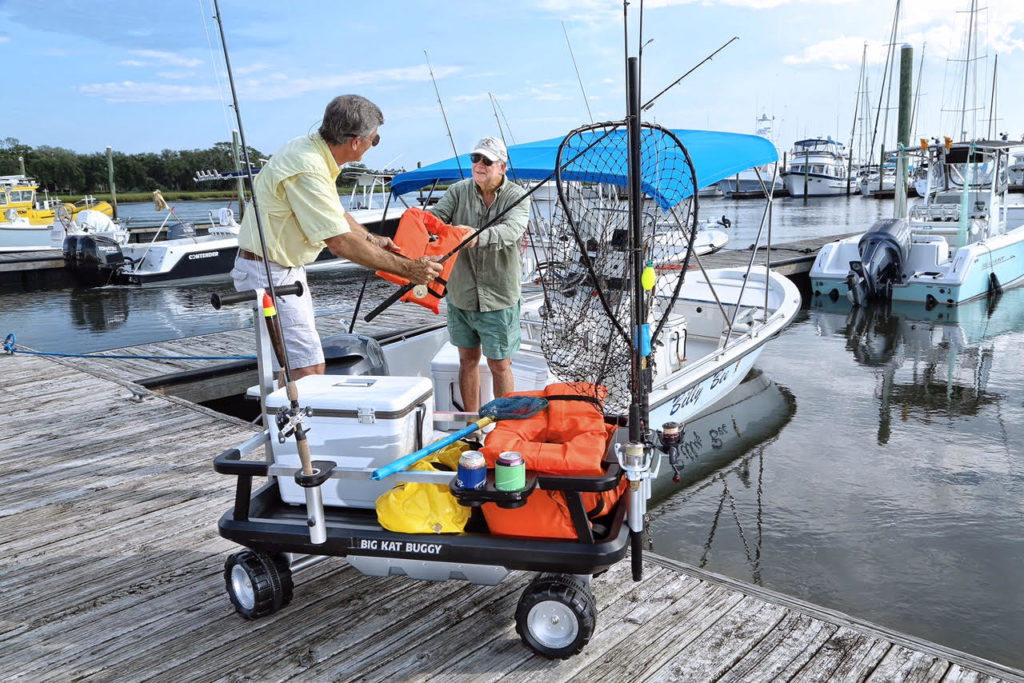 We read through the assembly instructions and it's a piece of cake to put together. We're not sure (and it's completely possible that we missed it) what the load limit is on the carrier, but most people aren't using cargo carriers to haul rocks around.
The Big Kat Buggy is available for around $400 over at BigKatBuggy.com, with accessories ranging from $25 for the cup holders to $40 for the fishing rod holders. It's certainly a bit more pricey than typical cargo carriers but we'll reserve judgment until we try one ourselves. And this could very well be the next accessory we add to the GarageSpot Jeep for our off-roading adventures and trail clean-up events.
Here's a video showcasing the Big Kat Buggy and the inventor's story: