After a trip to the pier, park or plant nursery, dragging out a big shop vac can be a hassle just to clean light-duty messes in the car. I know this first-hand, as I'm constantly reminded that I should do a better job of keeping the wife's car clean in between more thorough detail cleanings.
There are several cordless handheld vacuum cleaners available from the big tool brands but most of those run on lithium-ion batteries, which means keeping them charged and, ideally, out of blazing Florida heat where car interiors can reach temps of up to 130°-170° in the dead of summer. As much as I love my cordless tools, I want a car vac that I can just throw in the car and forget about until I need to plug it in and spot clean something. At just under $30, the Audew 12V Handheld Wet/Dry Car Vacuum fit the bill for me so, we got a hold of one and tested it out.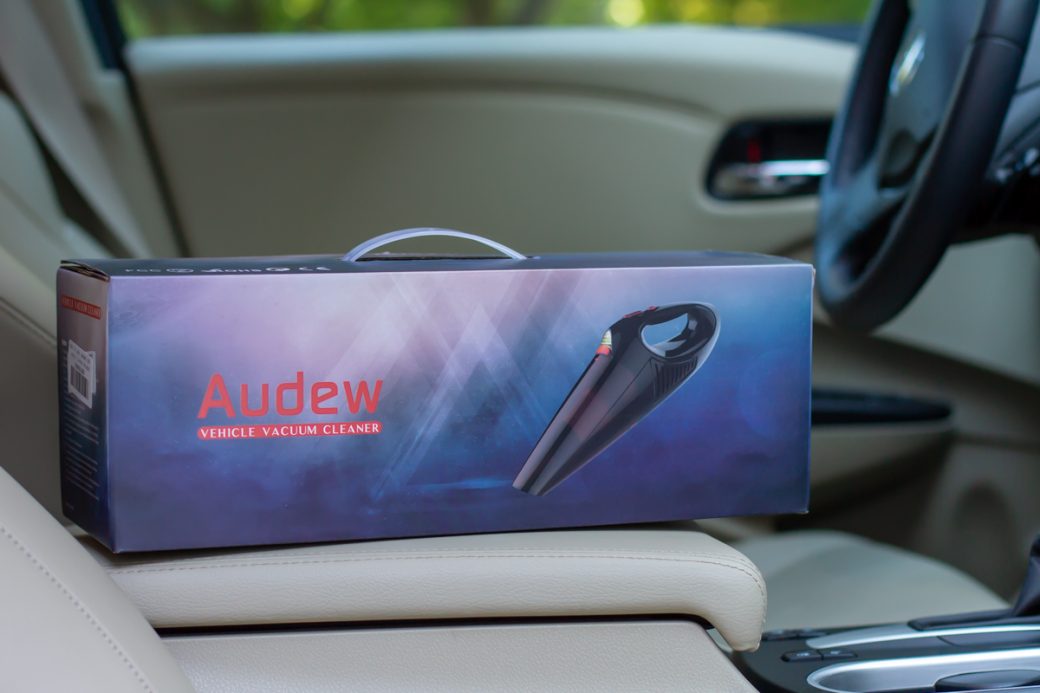 Design & Build Quality
The Audew car vac is actually built quite well, despite its budget price and boring packaging. The ABS plastic housing is sturdy, the buttons and switches have a great tactile response, and it's lightweight and comfortable in the hands. The finish is shiny and will scratch very easily by just wiping dust across it but it's a tool, so, this doesn't matter to us all that much.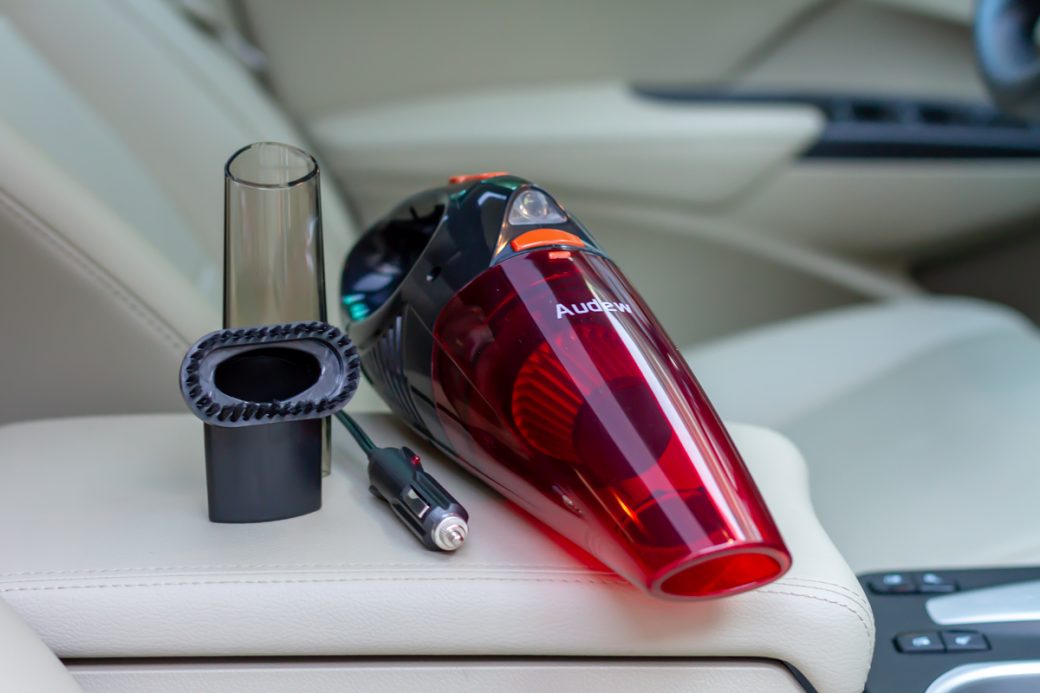 All of the buttons and switches are in the right place and the integrated molded handle is comfortably designed. The on/off switch can be operated one-handed, as can the integrated LED light. the attachments all fit nice and snug, and the debris collection canister pops off with the press of a button. It's a well-designed little tool, indeed.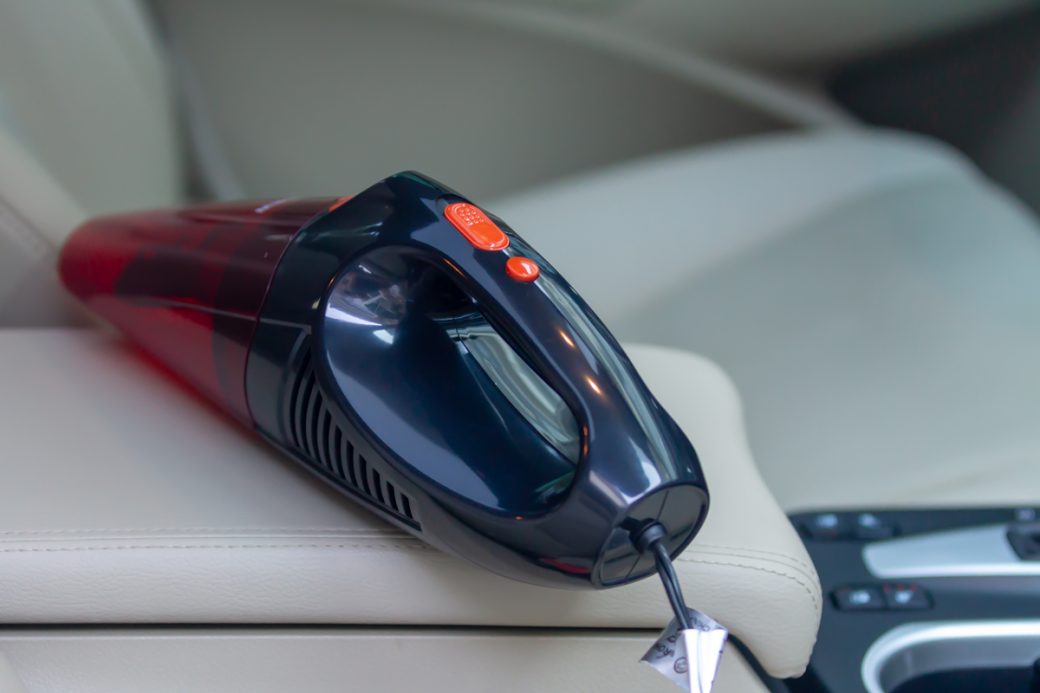 Finally, the 15′ fixed power cord—which plugs into any standard 12V DC socket (also known, back in the day, as a cigarette lighter socket)—means there's plenty of cord to reach just about anywhere in most vehicles, front to back. Of course, if you've got one of the few cars models that have abandoned DC sockets for USB ports alone, there are adaptors available.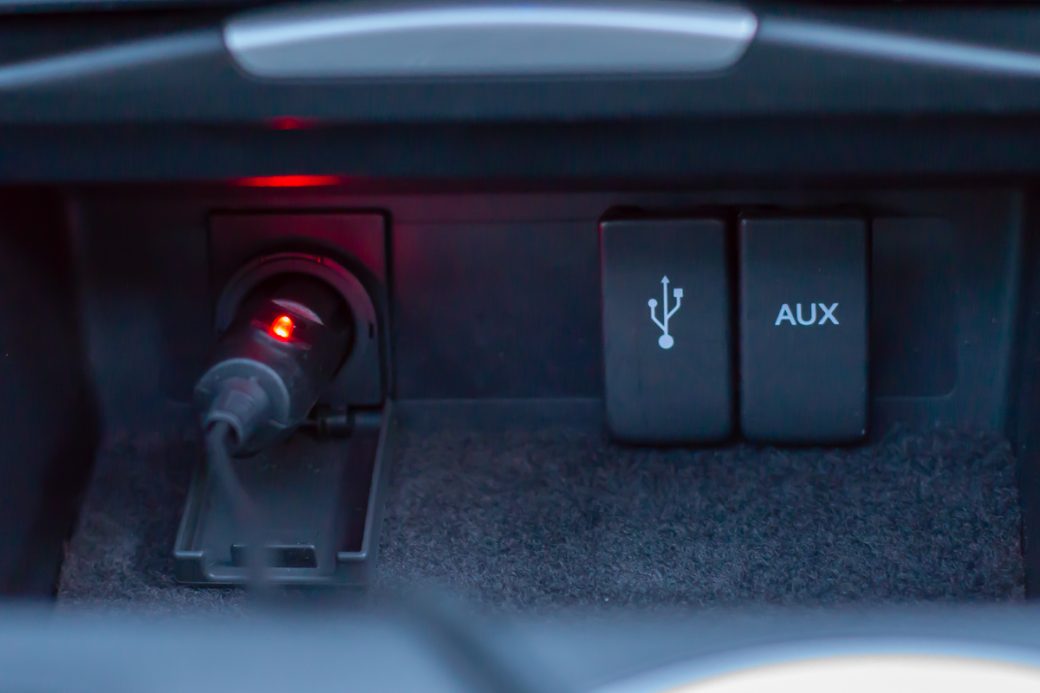 Performance
The manufacturer says the Audew car vac has about 4.5 kPa to 4.8 kPa (suction power). To put that into perspective, typical household upright vacuum cleaners are rated at about 20 kPa (so 4,500 compared to 20,000, to put it simpler). That's actually not too bad—about a quarter of the power in a package significantly smaller than that.
We found that while vacuuming light debris from the synthetic rubber floormats, low-pile carpet, and leather seats in my wife's car, the Audew's brush attachment worked far better than its rather thick bare inlet. The brush attachment created a much stronger seal and, therefore, much more suction. But that also means the brush becomes dirty. Not something you really want to use on your dash and air vents after using it on the floor. That said, the brush attachment's bristles are plastic, so it can be washed with some soap and water.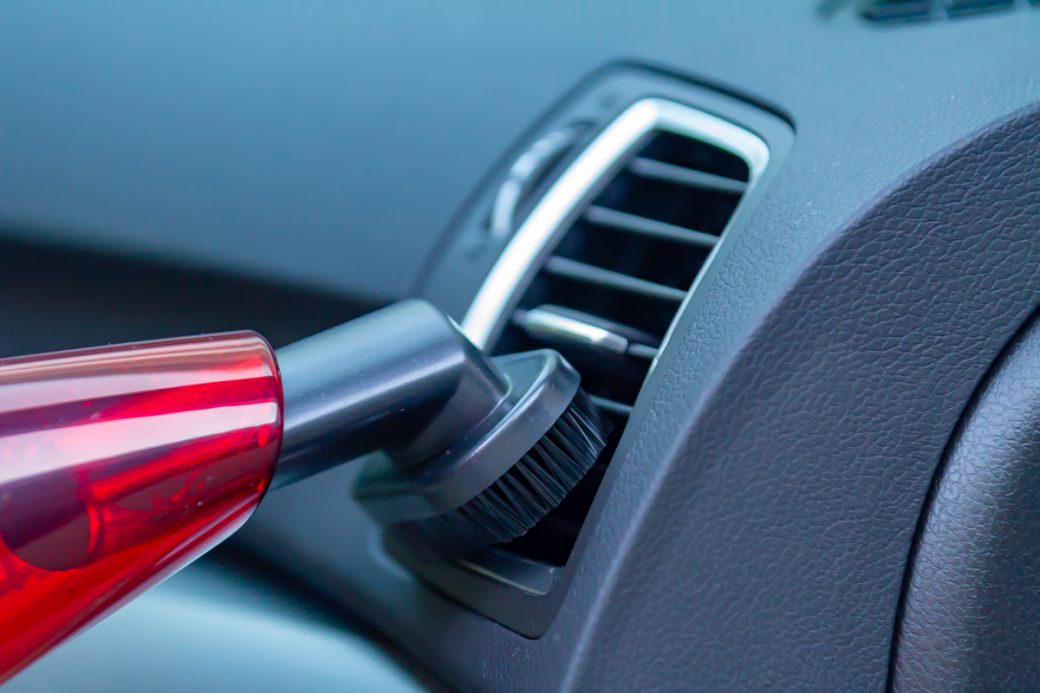 If you're cleaning larger debris or small piles of it (like sand or dirt on a rubber floor mat), the bare inlet will work just fine—at least for the first few passes. Like any vacuum, the better the seal against the surface, the more suction you'll get. In the case of the Audew car vac, the bare tip is angled, so you'll have to tilt the machine upwards and just right to get that solid seal against the surface you're cleaning. It's not rocket science but does require a purposeful tilt to ensure the most effective cleaning.
The sturdy, clear ABS plastic crevis tool worked pretty well in between the seats, and the long, flexible extension hose is very useful for all kinds of extra reach. You can snap either the brush attachment or the crevis tool onto the hose, too, for even more reach. the hose is a nice addition, for sure, and allows you to set the machine on the floorboard or seat while you focus on cleaning things like air vents and whatnot.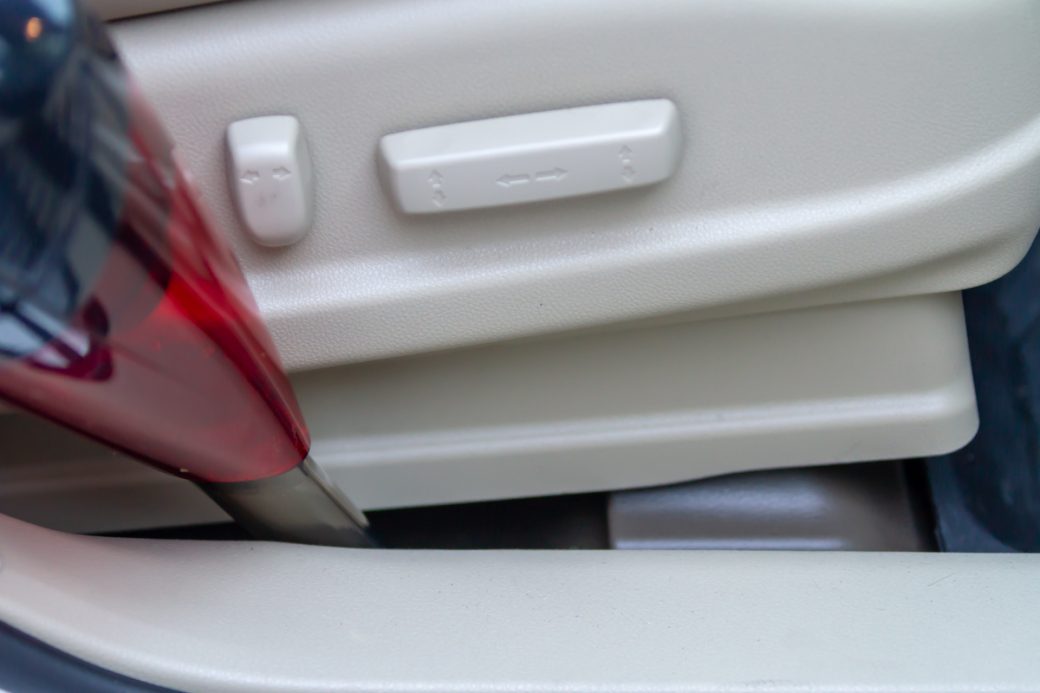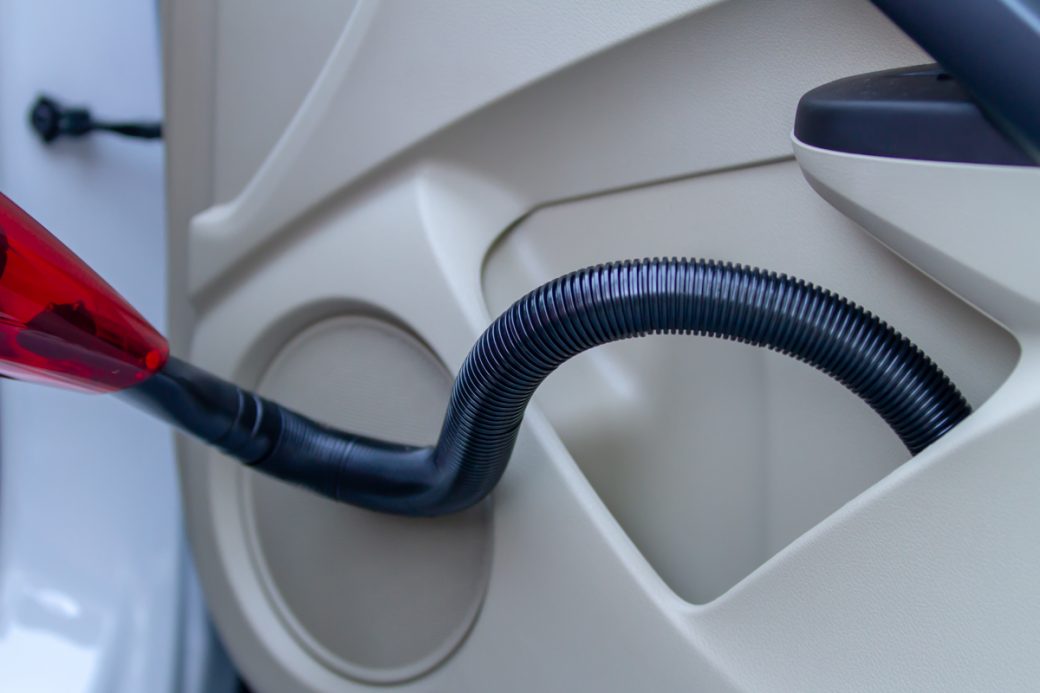 We should note that his car vac is marketed as a wet/dry vacuum cleaner, which we interpret to mean that you can use it to clean up light spills. You do not want to use this vacuum to remove large amounts of water! Liquid should never reach the HEPA filter inside the debris collection canister, as per the instructions.
Features
Beyond the attachments, the Audew car vac comes with a removable and washable stainless steel HEPA filter that stops all but the finest-of-fine dust from getting through to the metal fan and motor. This is important because most comparable portable vacuum cleaners use paper-like filters and plastic fans.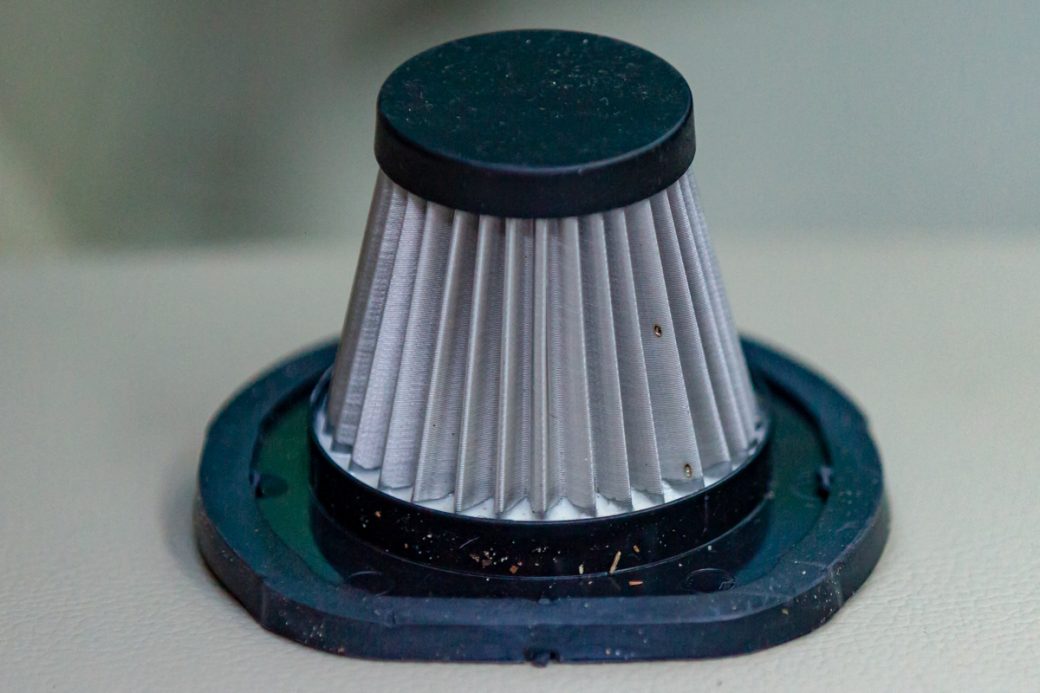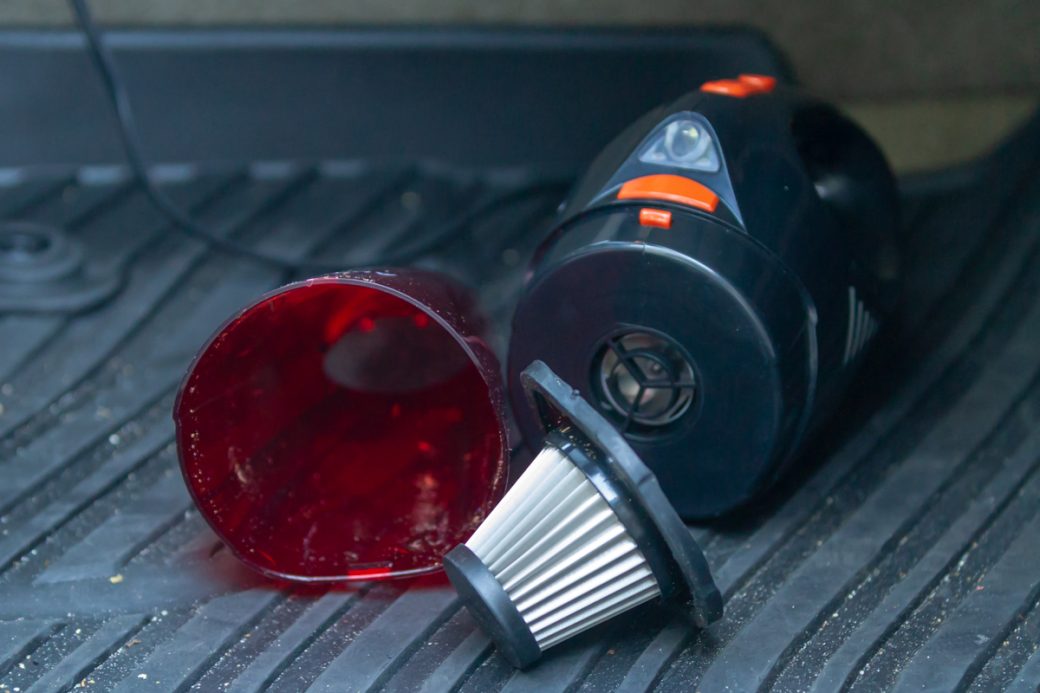 There's a not-so-bright LED light on the top/front of the unit. The button to turn it on is in a good place (near the power switch) but the light itself leaves a lot to be desired. We're not sure just how bright it is in terms of lumens and whatnot, but it might be useful for very dark corners of the car. It was still fairly light out during our test run, so we didn't get to vacuum in the dark.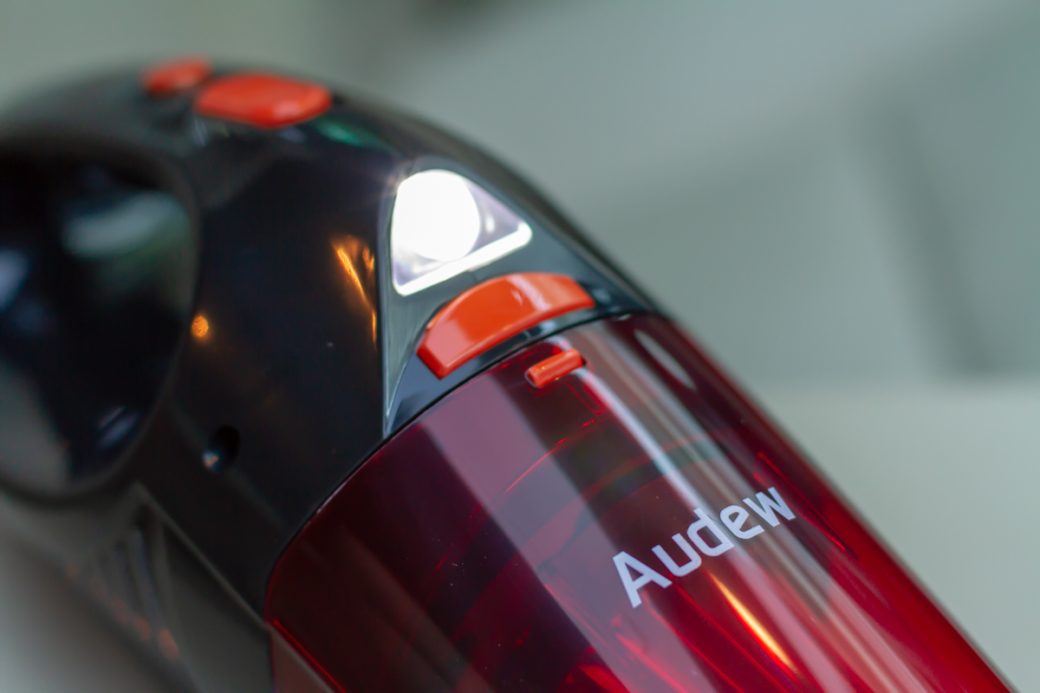 Finally, there's a great little storage bag included in the box and it's just roomy enough to hold everything that comes with the Audew car vac, including the spare fuse—just in case you use the thing too long and blow a fuse (nice touch!).
Oh, I guess we should point out that after about 20 minutes of sustained use, Audew says that the unit should cool down for another 20. If you can't spot-vac your car in under 20 minutes, you're using the wrong tool—break out the shop vac at that point.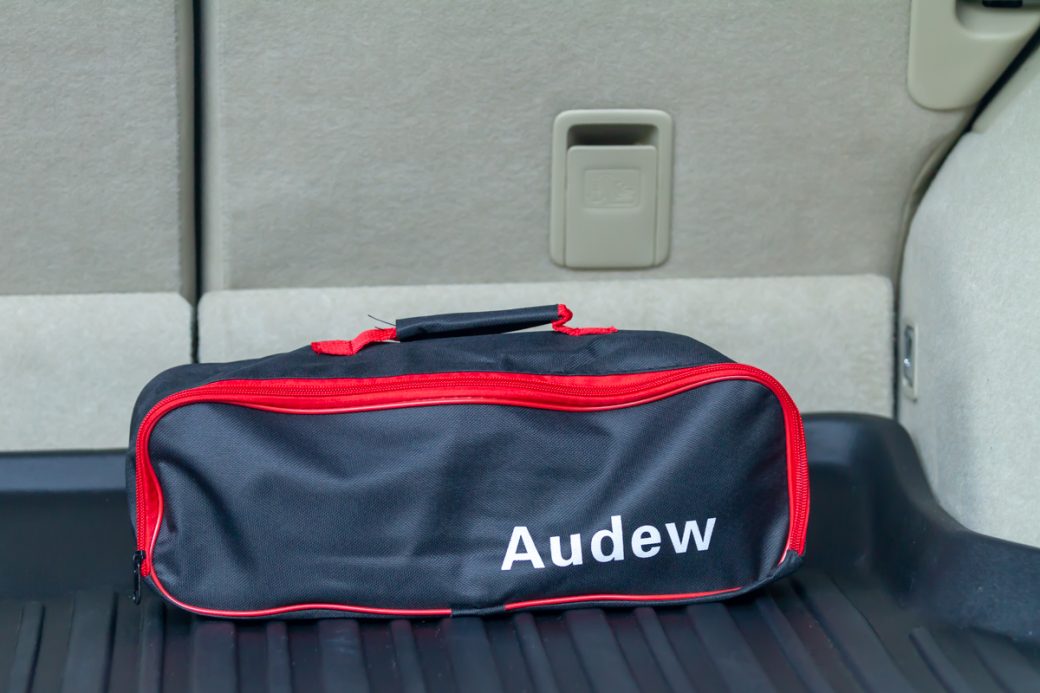 Value
Again, at just under $30, the Audew 12V Handheld Wet/Dry Car Vacuum is a good deal. We're honestly not sure what the warranty is and couldn't find it on the website or in the included tri-fold user manual.
You can buy the Audew car vac on Amazon or directly from Audew (although, I believe they too link to Amazon). Either way, their website has a little more info on the vacuum that we may not have covered here.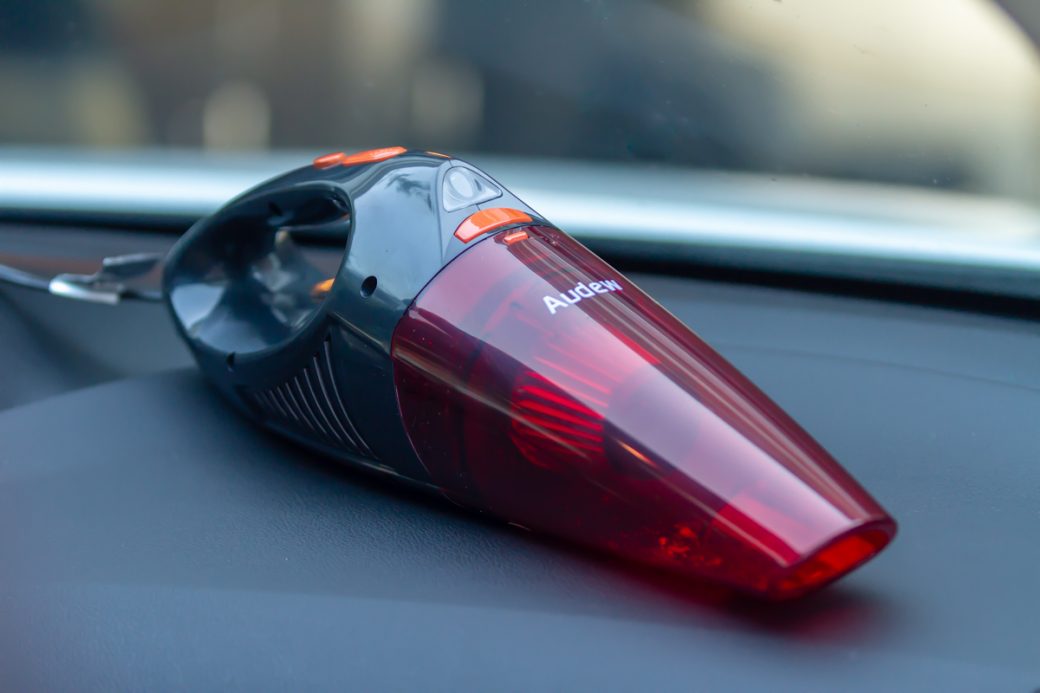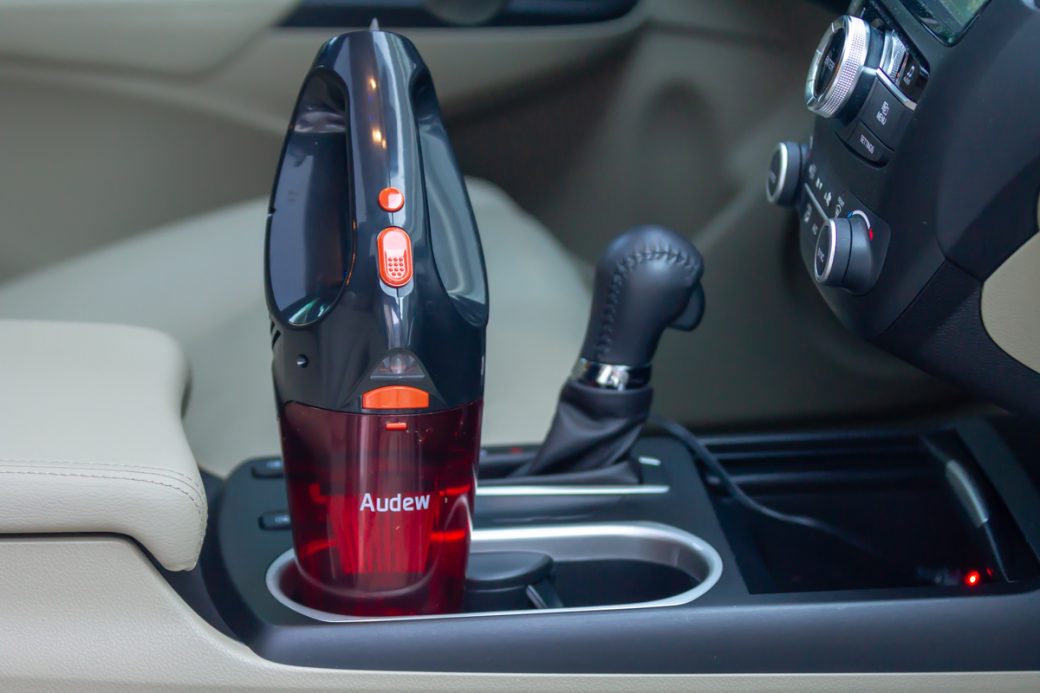 Final Thoughts
This is a decent little vacuum that we think could be useful to lots of people for quick spot-cleaning. Granted, we've not tested any others here on GarageSpot.com, and I haven't personally owned a handheld car vac in years, so there's not much to compare to at the moment.
I will add that there are a few versions of this unit from different brands that all vary ever-so-slightly—a different inlet shape, varied attachments, different colors, different branding, etc. One, in particular, has over 1,000 4.5-5-star reviews, many from verified purchases. All of those, at the time of this post, were $5-$15 more despite being almost, if not, identical. So, it appears that Audew is the best choice.
Lastly, the Audew car vac is made in China and the manual, Audew website, and even Amazon product page make that abundantly clear with some pretty terrible English (of course, their English is better than my Chinese). Still, it's a handy little car vac that's well-built and affordable, so just keep that in mind if you're a "'merica only, brah" kind of person.