Ahhhh, Florida. With its shirt-soaking humidity, mosquitos, "love bugs," and "no-see-ums," it's the place to be!
Now, I haven't been camping-proper for a long time. But I do take the Jeep out on the trails quite a bit and we almost always stop to hang out for lunch by the lake or just to shoot the breeze. Keeping our rigs running with the A/C on isn't a good idea—sure, for the environment, but also we kinda have to save the gas we need to get back home.
Of course, sometimes we have no tops or even doors on our Jeeps so there is just no avoiding the bugs. But when we do stop with the windows down, the bugs are nasty. And by nasty, I mean gross and unbelievably annoying—like Chinese water torture. Seriously, no-see-ums are just brutal!
To combat these flying nightmares, there's The Skeeter Beater—a magnetic window screen for your vehicle's windows. Not just your vehicle though, they make these screens for over 500 cars, trucks, SUVs, and even RVs.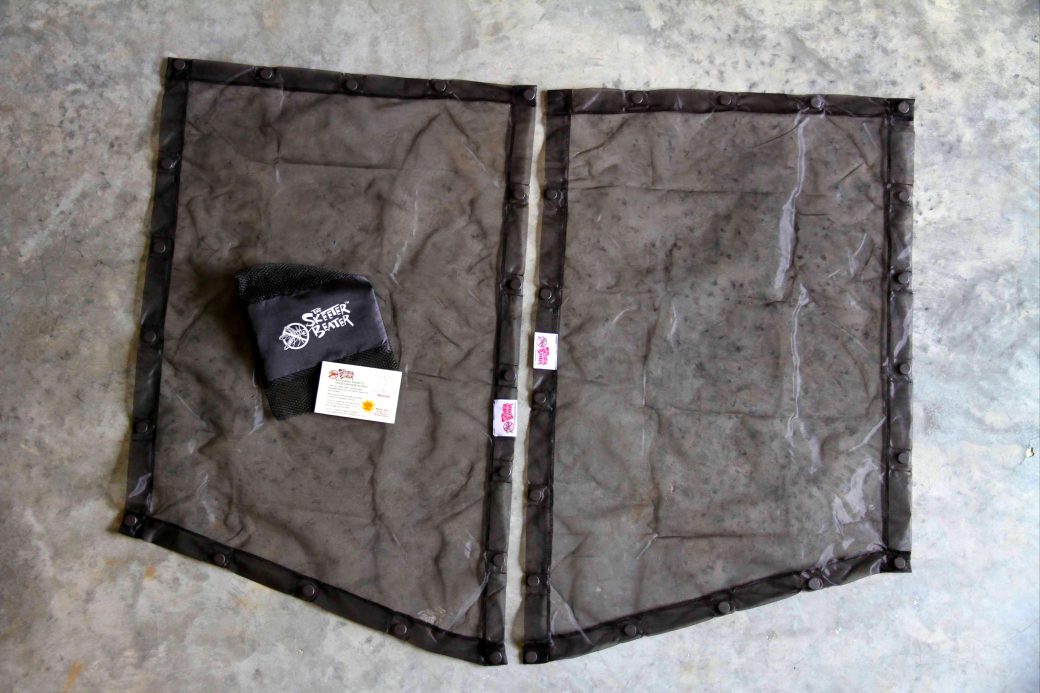 The Skeeter Beater is made from durable 20-denier polyester fabric, which is also used in many tents, allowing air to flow freely through open windows while keeping even the tiniest of bugs out. The screen is just a single layer, too, which allows for even more air to flow through.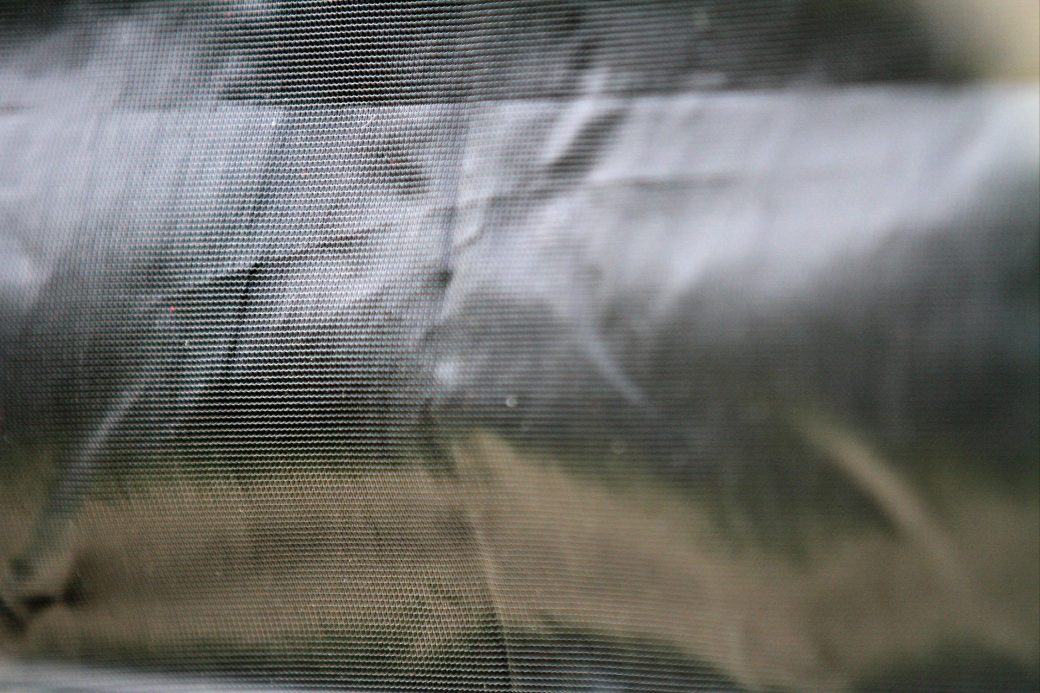 Along the outer edges of the screen are round magnets inside a double-layered border made from the same material. The smooth ceramic magnets, coupled with the material surrounding them, means The Skeeter Beater won't scratch your paint at all.
The magnets are strong, but we don't recommend driving with them attached. This product is made for use with the vehicle stationary—camping, for example. I suppose you could drive slowly along the trail with the screens attached but then you're going to be obstructing your view and risk ripping them off if you brush up against a tree limb or something.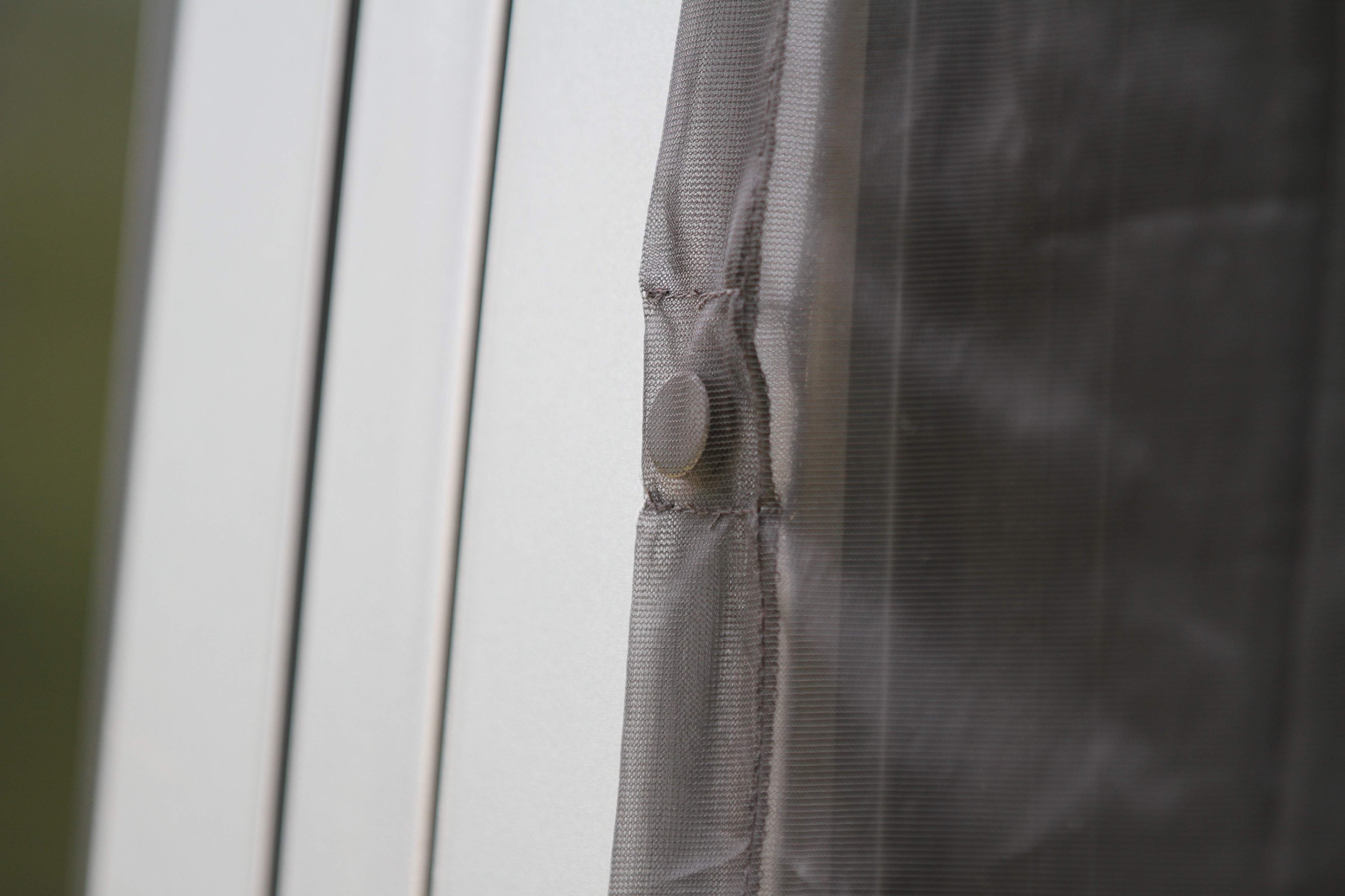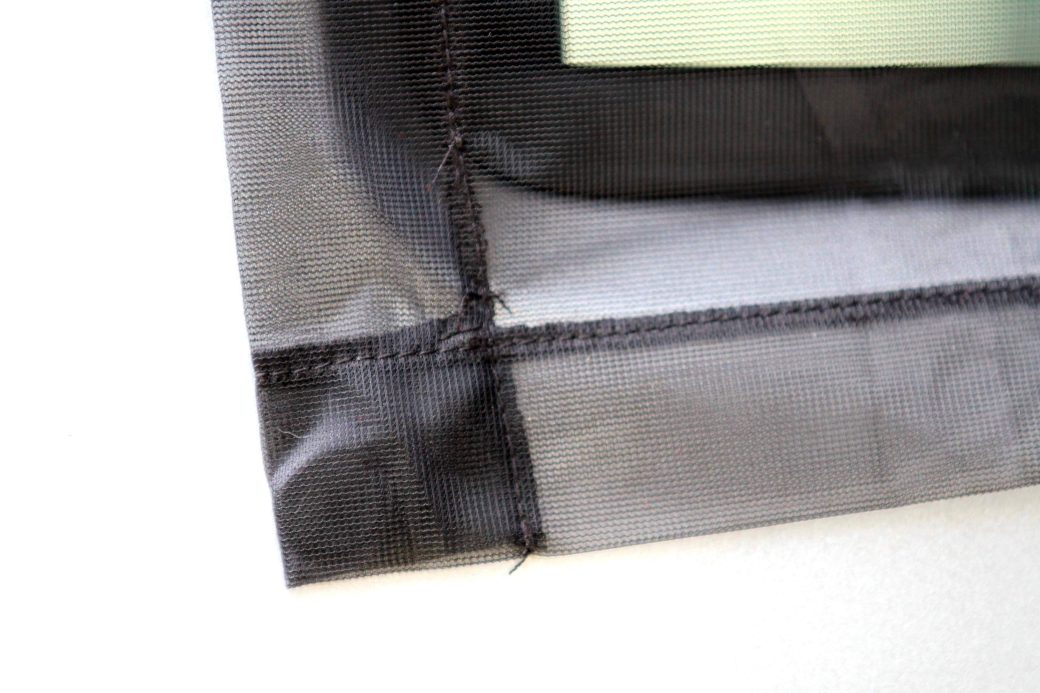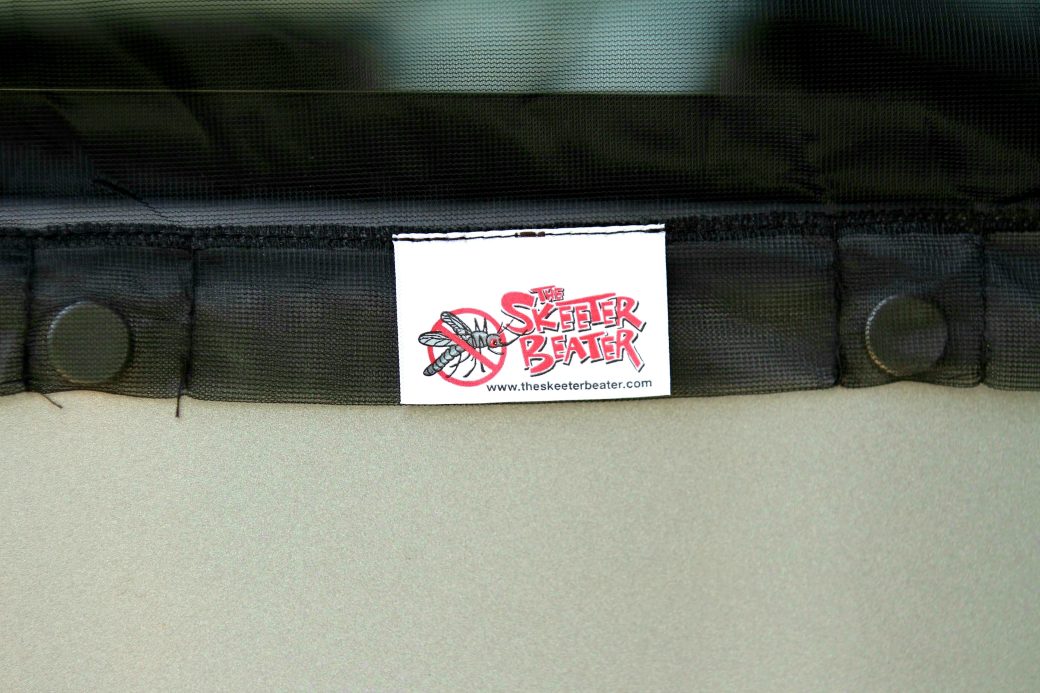 If you order the proper size for your vehicle, you can still open the doors with these screens attached. If they're a little large, you can actually fold the edges in and the magnets will still hold through a few layers of screen.
Speaking of the view, the 20-D fabric is see-through, but it is dense, as it has to keep determined little flying things out. It's kind of like looking through dark sunglasses. We're not sure what the UV rating is on the material either, but I'm guessing it'll certainly knock some of the bad sunlight out.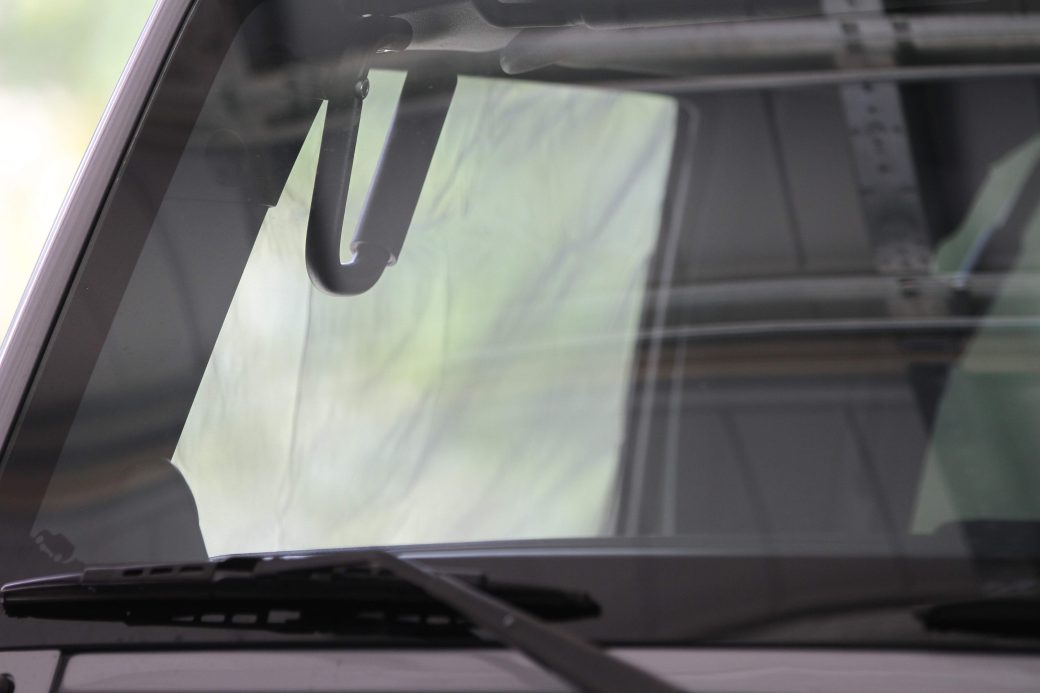 There are four colors currently available—black, gray, olive green, and camouflage (or what they call "Fall Forest"). While we didn't see it ourselves, the camo version would likely be better for privacy, if you're doing things in the forest you shouldn't be doing in the forest. ????
The Skeeter Beater comes in a nice little nylon bag for easy storage but the screens will have fold marks in them when removed from that bag. We laid them out in the sun for a couple of hours but they never fully flattened out… we didn't care.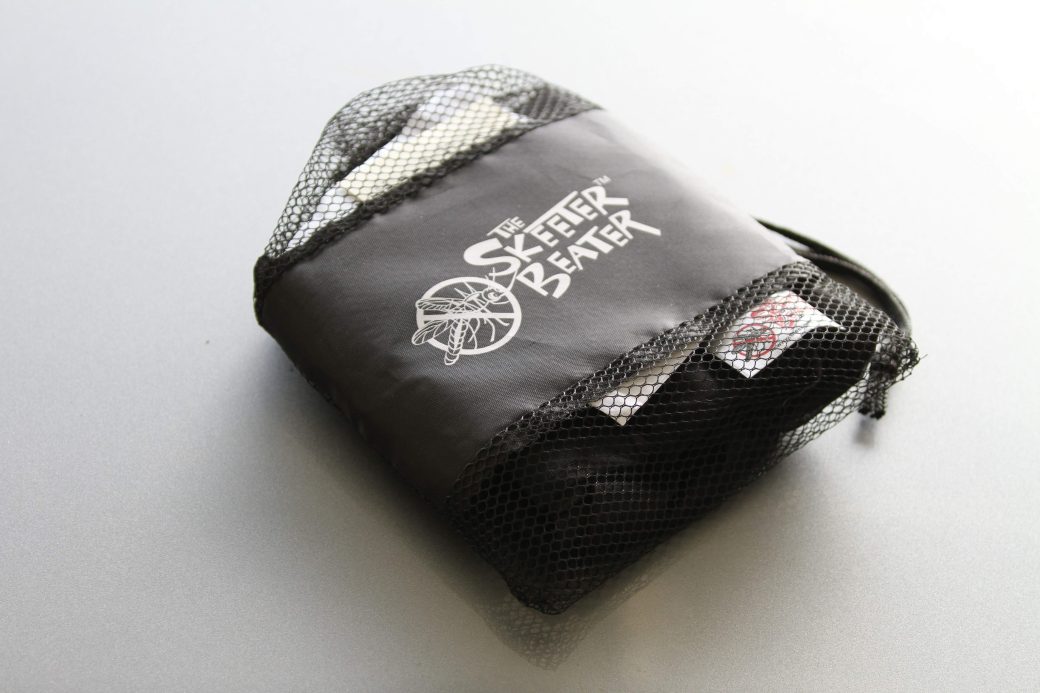 When we put The Skeeter Beater screens on the Jeep, it did take a little back and forth pulling and tugging on the edges to get it to fit just right. There are some gaps in between the magnets, but if you pull tight enough, it would take a pretty smart bug to get through.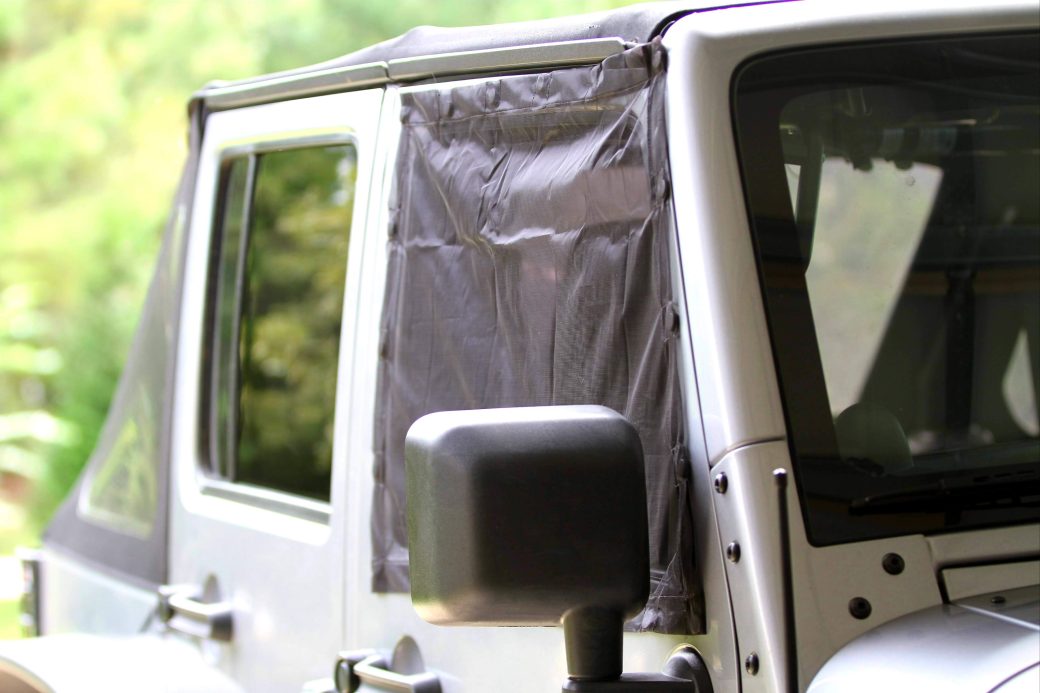 Manufactured in the U.S.A. and in partnership with a Missouri sheltered workshop, The Skeeter Beater screens are almost all priced the same at about $55 for a pair (normally, two front or two rear windows). There are larger versions for RVs and panel vans that cost more but they do not, according to their website, make custom sizes yet.
So, if you spend time outdoors in your vehicle, The Skeeter Beater screens might be a super-useful little addition to your kit. They're well-made in the US, they do what they say they'll do, and they're relatively affordable. And for some, sleeping in a car, truck, or SUV may be more appealing than pitching a tent and fighting off a big bad bear in the middle of the night. ????????