My wife and I started to watch Parks and Rec on TV years ago and didn't get into it. About the middle of the series, I binge-watched it all on Netflix and caught up. I finally convinced the wife to give it a second chance and, together, we binge-watched while recording the newer episodes. We watched it all the way to the end and, in our opinion, it's one of the best television shows ever made in our lifetime. It's just laugh-out-loud funny.
Of course, my favorite character has to be Ron Swanson. He's a man's man—a true steak-loving Libertarian, working from the inside trying to stifle the bloated bureaucracy that is the Pawnee government.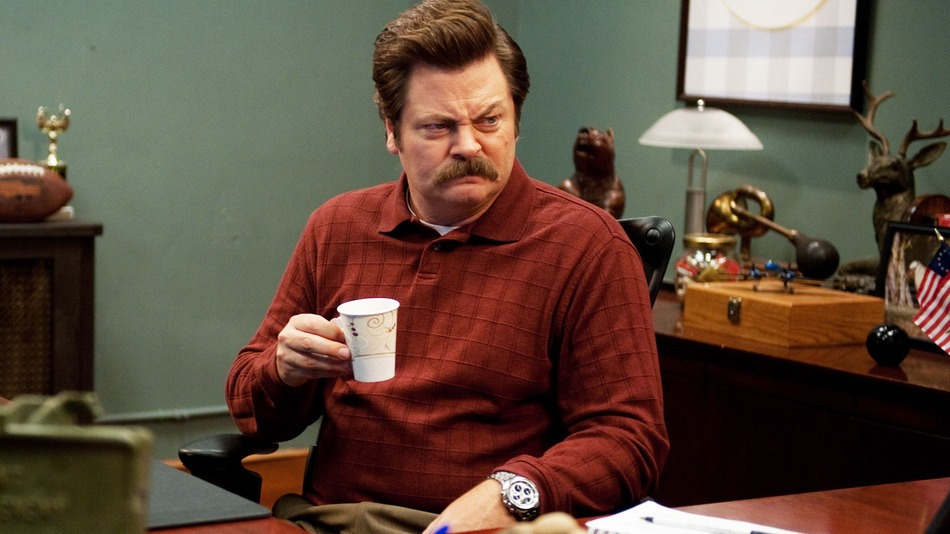 Those who are into woodworking are probably aware that Nick Offerman, who played Ron Swanson in the series, is an amazing woodworker in real life. In fact, he's got several fantastic books on woodworking and a successful woodshop out in LA, selling his goods online.
Offerman Woodshop is a small collective of woodworkers and makers based out of Nick Offerman's kick-ass wood shop in East Los Angeles. We focus on hand-crafted, traditional joinery & sustainable slab rescue–working with fallen trees from throughout northern California & our urban LA environment. We like to carve spoons, chainsaw stumps, plank canoes, keep our chisels sharp with stones, build pinball machines & fine furniture. From refined modern designs to enormous Middle-Earth masterpieces, we build it all while smiling a lot.
Recently, the guys at This Old House—another classic program, still running today—visited Nick's workshop, proving that he's just a really cool, down-to-earth guy that anyone would love to share a beer with and learn from, including me.
Here's the video:
Be sure to check out Nick Offerman's Latest book, Good Clean Fun, available now from Amazon.