[box type="success" align="aligncenter" class="" width=""]
6/6/17 Update
: Charles won this case, as reported over at
Jalopnik.com
. Sweet![/box]
In 1997, Charles Williams sub-divided his five-acre land on Martins Farm Road in Milton, Deleware to create three lots. Williams kept about 1.5 acres for himself where his house stands, along with a 50′ easement to access the property. Shortly thereafter, he used proceeds from the sale to build what most of us would consider a dream garage.
Now, and for nearly six years, three of his neighbors—including those he sold the subdivided property to—have waged war against Williams, stating that he is using his garage to run an auto repair business. Williams denies those claims and says he only uses the garage as a hobbyist to work on his own and his friends' vehicles.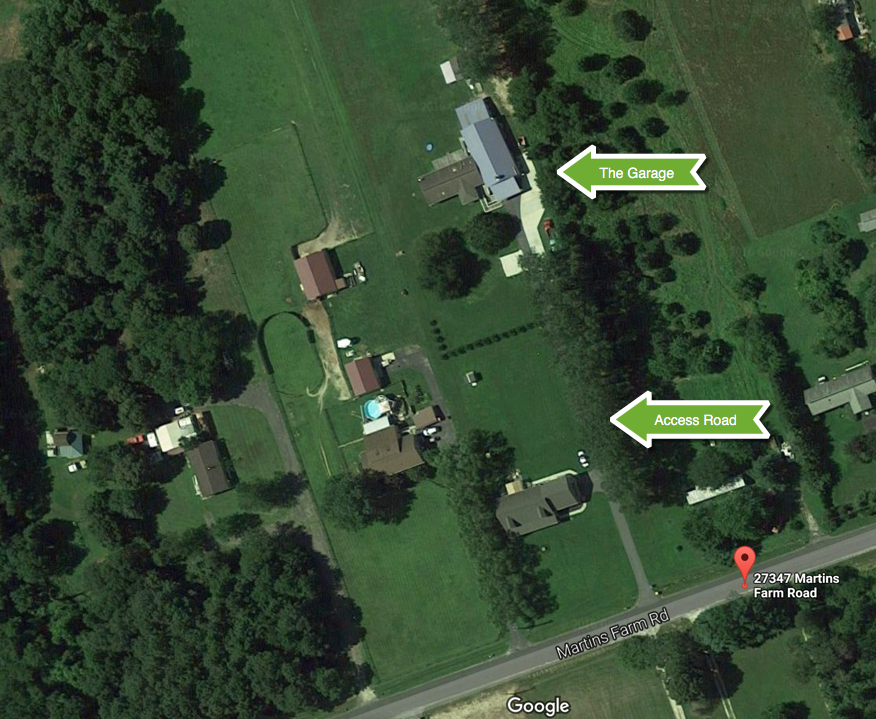 Even so, neighbors claim "noise from an air compressor, impact wrenches, and hammering on metal; loud talking and music; revving engines inside and outside the Shop; and the screeching of tires being tested" are too much for them. And while the courts have ruled in Williams' favor thus far, plaintiff Margaret Foulke says she'll take her fight all the way to the Supreme Court if she has to.
Of course, the battle may end if Jesus pays us a visit. Williams' neighbors have posted signs near his property calling Williams the "lawless one" and stating that Jesus will "kill him with the breath of his mouth."
Alrightie then.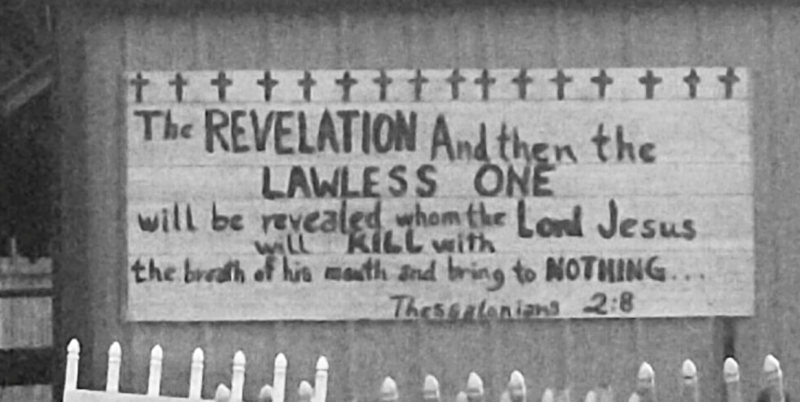 Williams says he's spent over $30,000 defending himself thus far and started an online campaign to help fund his defense. To date, that campaign has raised over $50k. And not that it makes any difference in what is really a zoning/noise complaint matter, but Williams is a double-amputee, having lost both legs in a construction accident in the 1990s. But, the fact that he's still turning wrenches in such a cool garage is certainly a bit inspiring.
Here is an insightful video from the Cape Gazzette showing the plight from both sides of the case: